Does Your Dog Exhibit These Things?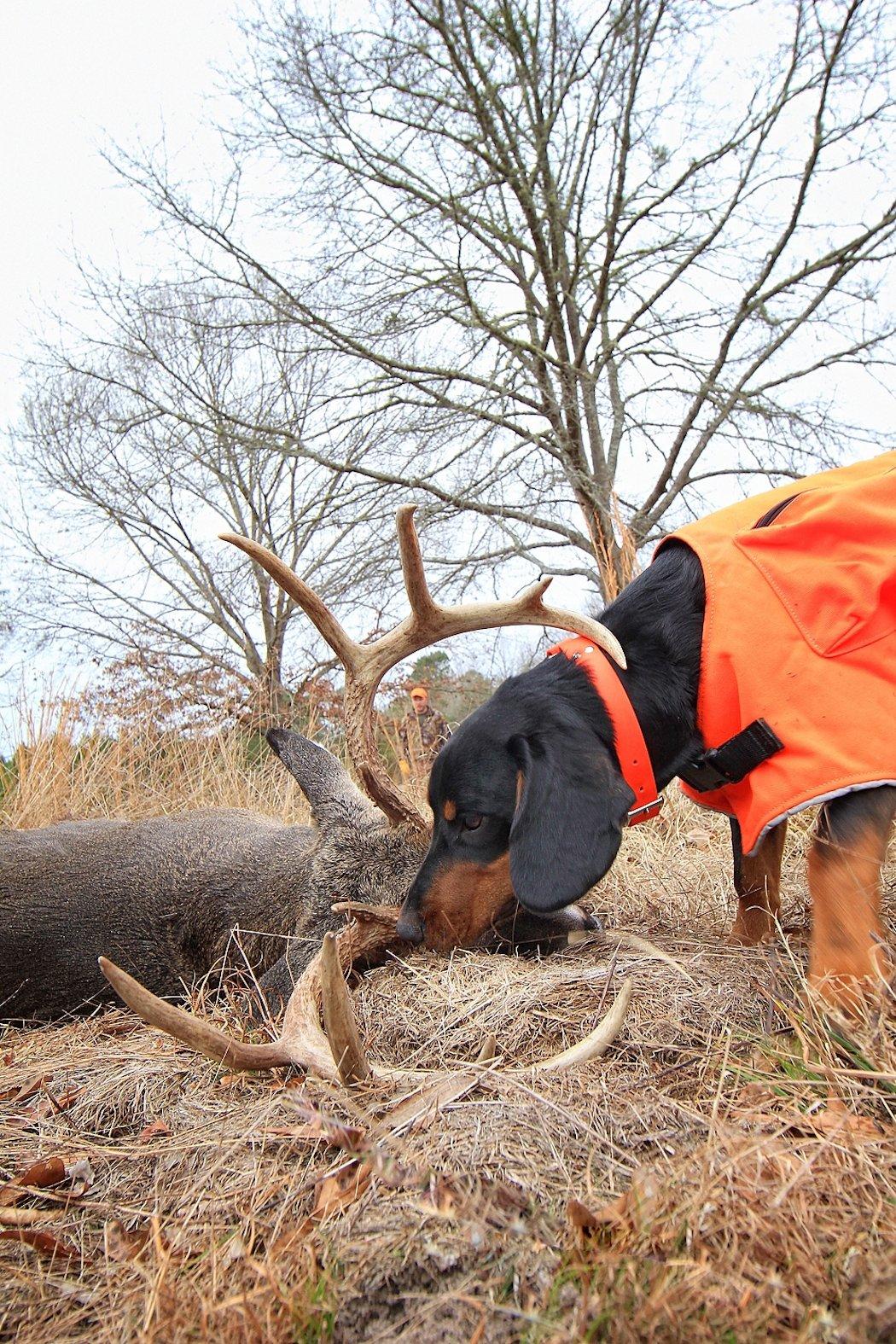 In 2015, Harold Kawolski had a bad experience in the deer woods. He shot and did not recover the best buck of his life. After days of futile searching, Kowalski vowed that would not happen to him again. The following spring, he tackled the task of purchasing and training a dog that could help him avoid the nightmare of losing another wounded deer. Since that time, Kowalski has added another dog to his kennel and started a business that helps other hunters recover wounded deer.
Here is Kowalski's advice should you decide you want to train a blood dog of your own.
There are five essential traits every good blood-trailing dog must have. Some you can teach, but others must come in the dog's DNA, says Kowalski.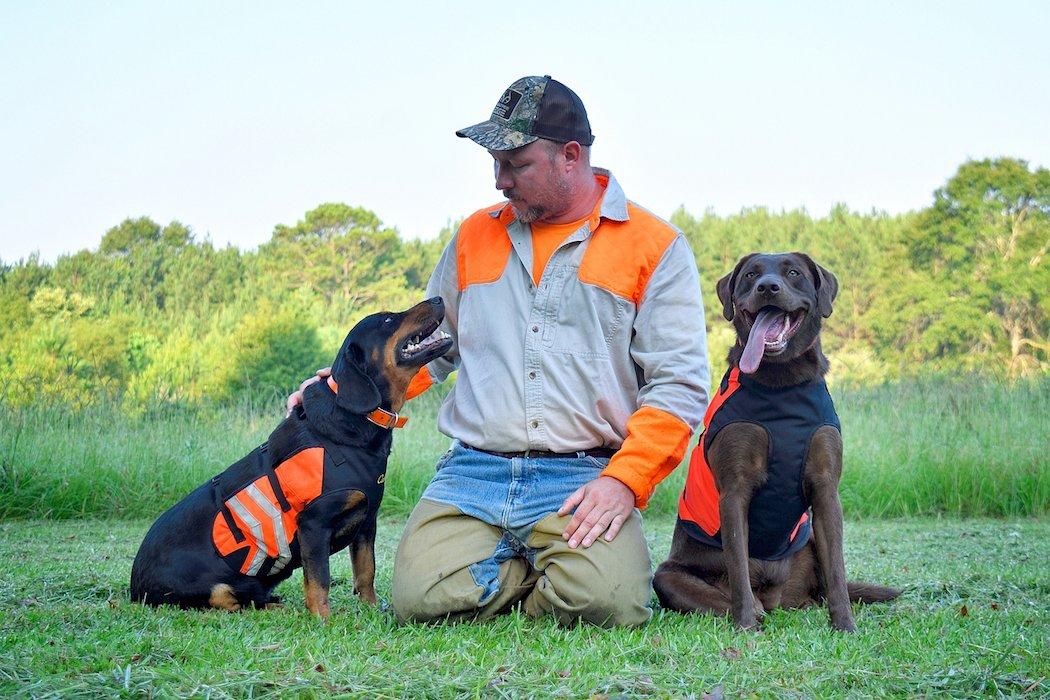 1. Drive: Probably the most important trait for a tracking dog. Drive can't be taught. He either has an intense desire to hunt or he doesn't. To ensure a dog has drive, purchase one from a litter of proven hunting dogs that have been bred for the purpose of hunting. Drive is what makes a dog want to please you and succeed.
Buy Now: Vanguard Endeavor ED 10x42RT Binoculars in Realtree EDGE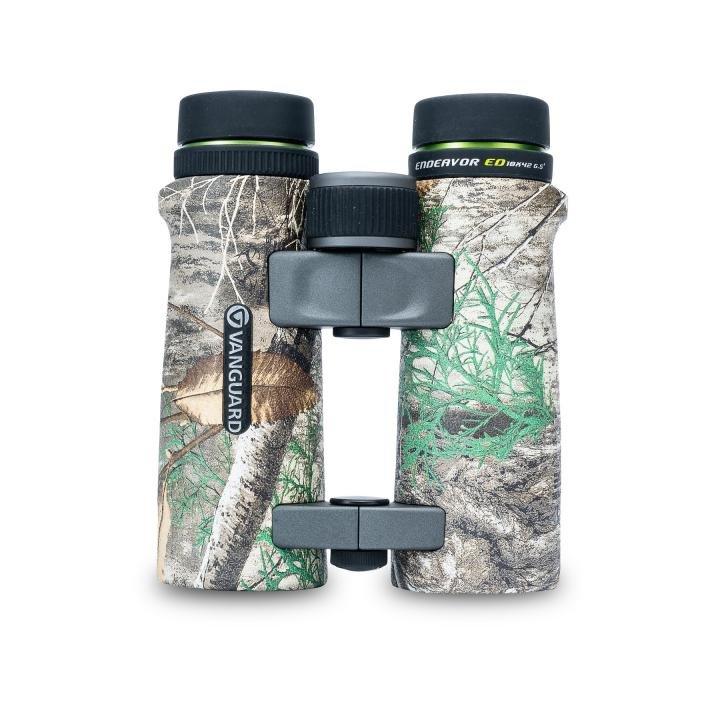 2. Intelligence: Tracking a wounded deer is like a puzzle the dog is required to solve. A dog needs to have the ability to learn, remember what he has learned and apply it to the situation. When a dog is needed, something has gone wrong. The dog needs to have the ability to focus on the problem and figure it out without the handler's help.
3. Nose: Almost any dog can trail a lung-shot deer spraying blood everywhere 30 minutes after the shot. Only dogs with the exceptional ability to smell will be able to track a deer shot through the guts 24 hours later that left no blood sign.
4. Social Skills: Tracking dogs need to be friendly and well socialized. They will be around new people on the track and at hunting camp. Obedience training is key. Commands such as "come," "stay," "leave it," "hunt" and "sit" should be taught using positive reinforcement such as treats and praise. Later, the reward for a job well done is chewing on a recovered deer.
5. Grit: A good tracking dog needs to have grit. Grit is the ability to get down and dirty when the situation calls for it. Whether the trail leads into the nastiest swamp or the ugliest briar thicket, a dog with grit will not quit until the handler calls him off.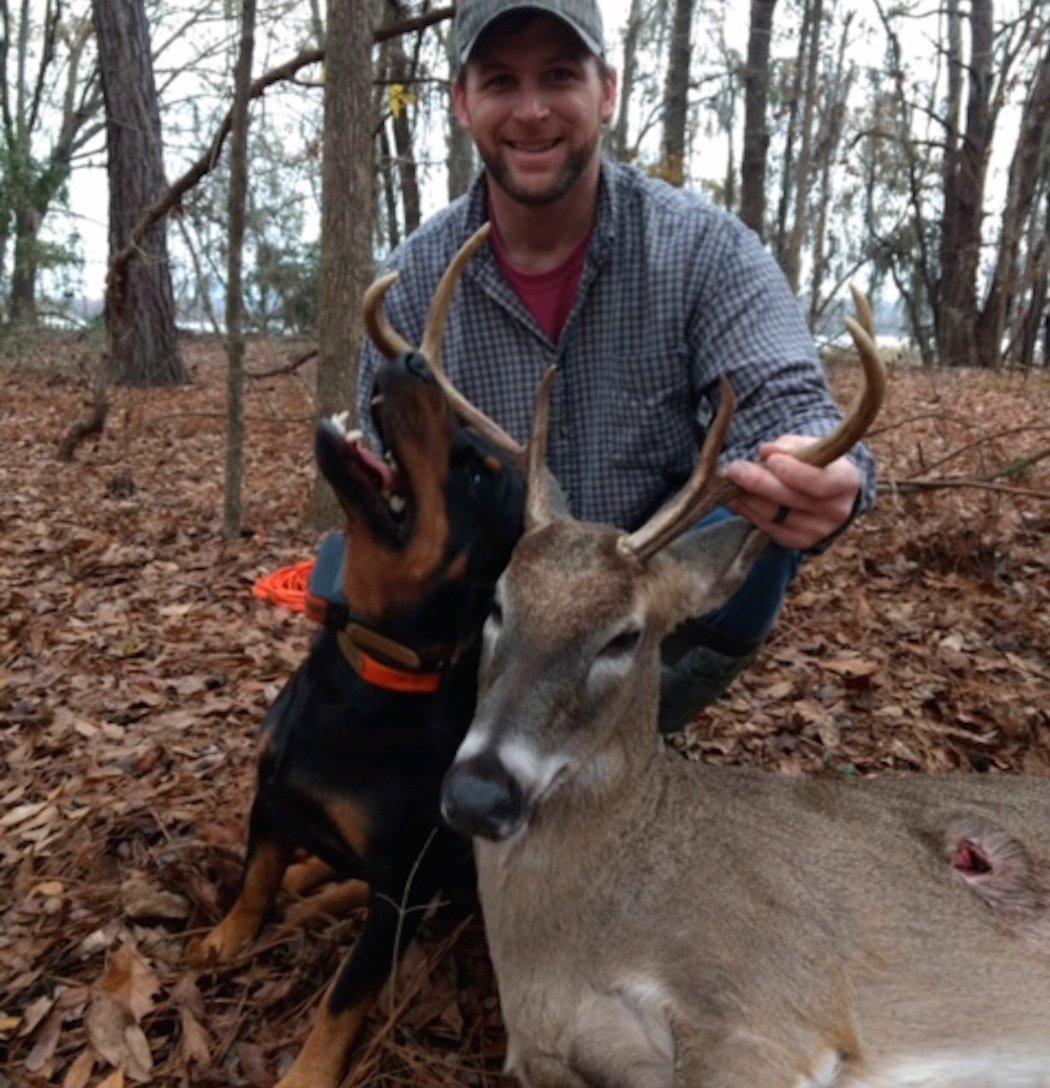 Breeds such as Labrador Retriever, Cur, Slovensky Kopov, Bloodhound, Lacie, Drahthaar and German Wire-Haired Dachshund are bred to have these traits. With proper training, these dogs can be made into excellent blood trailing deer dogs.
Not all dogs are created equal. Some dogs are just better than others. If the dog you have chosen as your blood-trailing deer dog does not have what it takes, you will know within a year.
If he is, your recovery rate of deer should most certainly go up.
Don't Miss: Using Tracking Dogs for Deer Hunting
Are you a deer hunter wanting to learn how to accomplish your goals? Check out our stories, videos and hard-hitting how-to's on deer hunting.