Can't get your mind off whitetails? That's a good thing, because now is the time to get ready for your best season ever
Depending on where you live and hunt, whitetail season will open in four or five months. Plenty of time to get ready, right? But you know how time flies. This year it's especially important to start getting ready early. The more planning and prep work you do over the next weeks and months, the better the chances of tying your tag to a tank of a buck come October or November.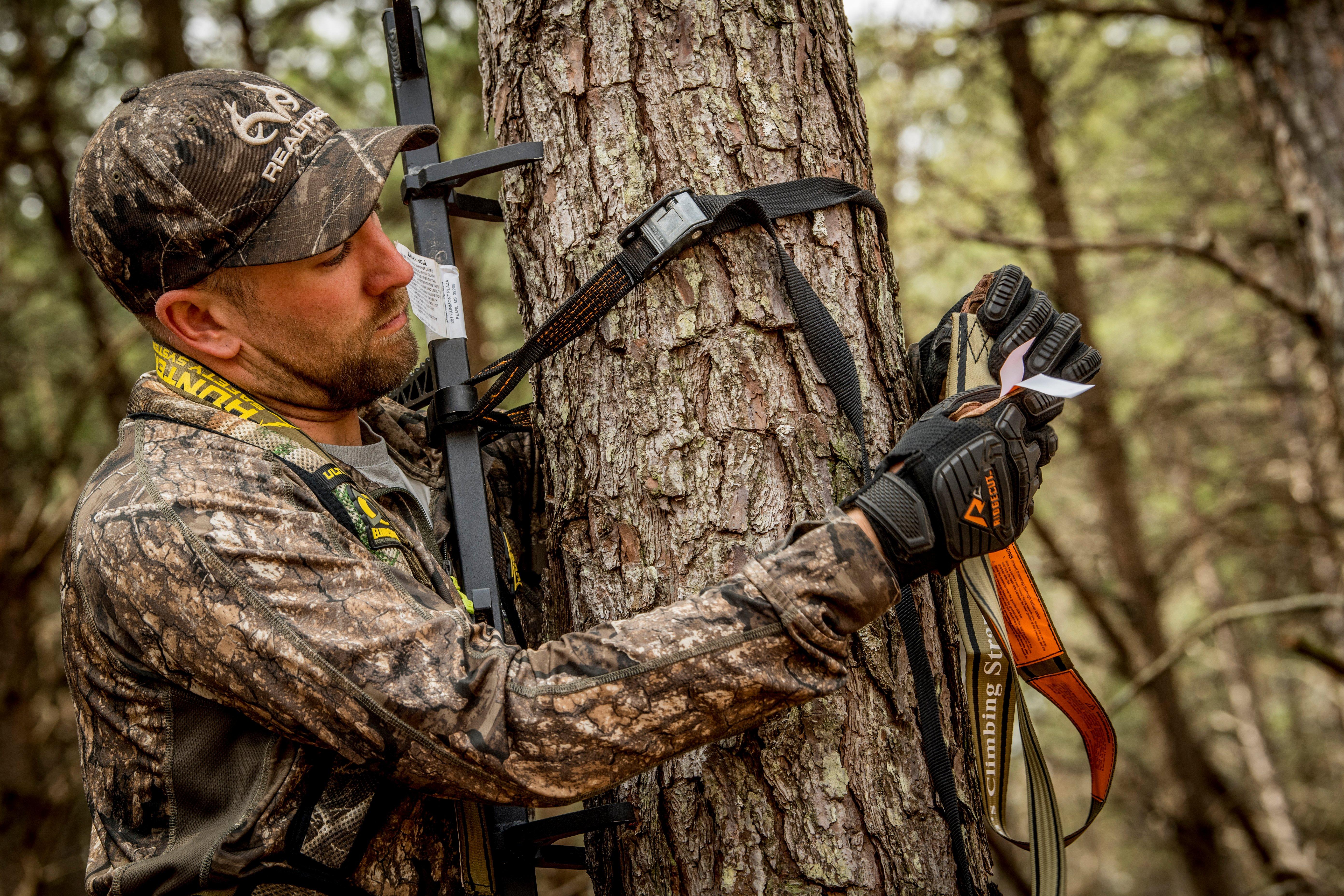 Reevaluate Where You Hunt
During the insufferable pandemic, longing to get outside and get fresh air for health and sanity, more people hunted deer last fall than in a decade. State game departments across the U.S. report that the sale of hunting licenses was up 5%, 10%, or more in 2020.
If you hunted public land, especially a national forest or wildlife management area near a big city during a firearms season, you might have seen and felt it — more cars crammed into parking areas, more campers, more orange-clad hunters knocking around the woods.
While most of the newbies had no choice but to hunt on public ground, some were able to get permission from landowners they knew or contacted. You might have felt a little more pressure on a private farm or forest you've hunted for years.
Not all of those hunters will be back this fall, but many of those who enjoyed it and killed a deer will. If pressure affected your enjoyment and success last season, here are two ways to plan ahead for it.
(Don't Miss: Dealing with the Deer Camp Egomaniac)
Search for New Ground
Check state wildlife websites for maps and info on new public lands to try. Out-of-the-way WMAs or state forests in rural areas have less pressure than popular areas near cities. Look for large national forests or Bureau of Land Management lands; with tens of thousands of acres to roam, there's elbow room for you and everybody else.
Jump on Google Earth or an app like onX Hunt, and investigate new tracts, property boundaries, and terrains that might hold promise. Ask around and knock on doors; you might get permission on a fresh piece of private dirt. If you find a great opportunity, it might finally be time to pay a lease fee to hunt those unpressured woods.
(Don't Miss: Minnesota Researchers Develop New CWD Field Test)
Hunt Old Spots Smarter
If you're happy with the place you've always hunted but just need to get away from the crowds, it's pretty easy to do. Several studies show that on both public and private land, the vast majority of hunters, vets or newbies, hunt a mile or less from the nearest road or parking area.
Study maps and aerials, and predict where other hunters will hike in and set up stands or blinds. Then look for thick covers, draws, and similar buck sanctuaries a half-mile or farther back in from where you expect other people to be. Plan to hike farther in and set your stands there this fall.
By hunting deep, you'll avoid most other people. As an added benefit, the competition might drive a 10-point back into a secluded cover you're watching one day this November.
(Don't Miss: What Will Deer Hunting Be Like in 10 Years?)
Plan for the Travel Surge
Some 160 million Americans and counting have gotten the jab. Thank the Lord, COVID-19 restrictions and mask mandates are going away. Free at last, record numbers of people are traveling, many of them to the outdoors to camp, fish, hike, and enjoy the sporting life.
No doubt the travel boom will carry over to this fall. I predict more hunters than in a decade will head out of state to hunt deer and other game.
I predict all reputable outfitters will be fully booked by July 1.
Most of you will drive and go DIY on public land in another state. Start planning your trip now. Check out multiple tracts in a region you want to hunt; study the lay of the land on Google Earth and aerial maps and topos.
Spend a week or so reading and analyzing maps and terrain features, and you can rule out 60% of bare ground that won't hold many deer. You can then spend the rest of your time zeroing in on the 40% of pockets, edges, and covers where you anticipate finding deer and maybe a good buck.
Once you've determined a tract to hunt for a week in October or November, go ahead and make campground, hotel, or any other reservations you might need to stay ahead of the crowds.
(Don't Miss: 5 Best Blue-Collar Bow Hunts)
If you are thinking about a guided hunt anywhere in the U.S., contact an outfitter soon. States with spring deadlines for drawing a deer tag, such as Kansas, are out, but there are opportunities in big-buck states with over-the-counter tags (Wisconsin, Oklahoma, and Texas to name a few).
Keep in mind that thousands of hunters who had booked guided hunts for 2020 had to cancel, and many of them rolled their hunts over to this fall. They'll go this year, and that leaves limited openings for 2021 hunts.
Do your homework, research outfits, and call within the next few weeks if you want to book a hunt. My sources tell me that many of the best outfits are already booked solid October through December, while others have limited openings. Contact a guide by mid-June and try to squeeze in. I predict all reputable outfitters will be fully booked by July 1.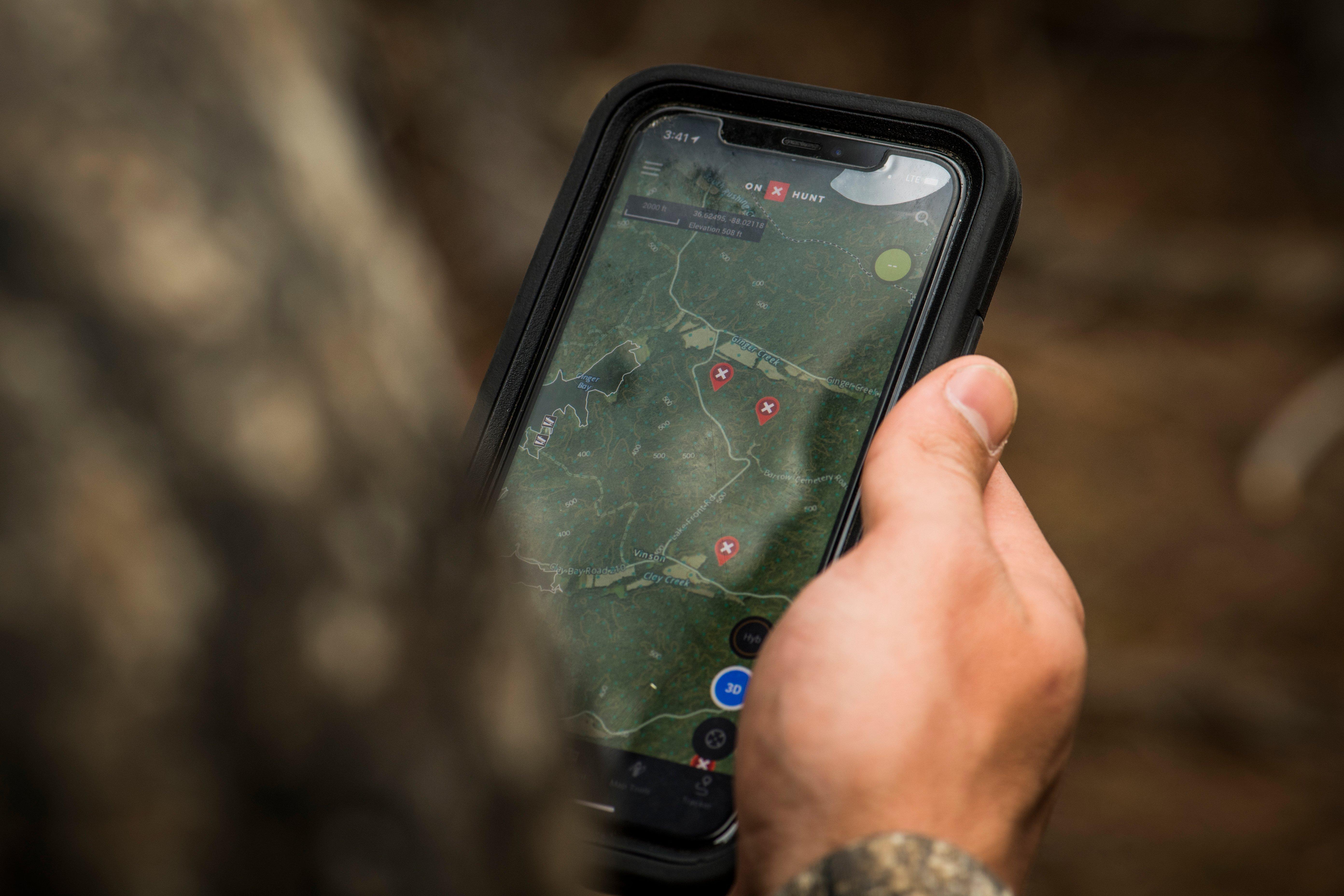 Do Some Early Recon
In the past you've probably not started boots-on-the-ground scouting until later in the summer, but this year I encourage you to do some early recon. This is especially important to stay one step ahead of the competition if you'll be on public ground this fall.
Tuck your pants into snake boots, lather on the DEET, and go for a power walk in the woods. On hikes in late spring and early summer, you're not so much looking for sign, but for the location of major and minor food sources that deer will use come September and on throughout December.
Start with the easy stuff, noting the configuration and lay of any corn, soybean, alfalfa, or clover fields in the area. Then probe deeper.
As you roam ridges and creek bottoms, point your binocular into the tops of oak trees. See clusters of green nuts within 2 feet of the branch tips? Or are the limbs sparse?
A big crop of acorns that start dropping this September will draw and concentrate does and bucks in the timber, so your hottest stands will likely be on oak ridges and in nearby creek and river bottoms. Conversely, a lack of nuts will scatter the deer as they move out to fields, power lines, cutovers, and the like to feed and browse. If it's to be a lean mast year in your area, you'll do better to hunt edges and thickets around fields and woodland openings.
As you hike along, pay close attention to pockets and strips of brush, weeds, and saplings in proximity to every food source you find. This is interesting and something to remember: Biologists have determined that security cover is vegetation thick enough to hide 90% of a deer at a distance of 200 yards or less. Stand back and look for covers that fit the bill. Deer, and mature bucks in particular, prefer to feed within 200 yards of a security cover.
(Don't Miss: The Best Draw Weight for Bowhunting)
Walk and check creek bottoms, strips of woods, and other funnels that look enticing on your maps. Look for deer trails, and especially intersections where paths converge or cross water. Food and conditions will change as spring turns to summer to fall, but some deer will still use those trails and especially the funnels come October.
It's way too early to find fresh rubs, but keep an eye out for brown, scarred trees that bucks blazed in autumns past. The more old rubs you find in an area, the better. Whitetails are highly habitual creatures. Beginning in mid-September, more bucks will travel and blaze fresh rubs in the same spots where you find old rubs now. Many bucks will even hit the same scarred trees.
You could get lucky and stumble across some fresh notable sign. During spring and summer, older bucks often make scrapes, possibly to mark their rank in the social hierarchy of a herd. You'll not find nearly as many off-season scrapes as you will in November, but any new scrape you do find in the next weeks and months was likely pawed by a mature buck in some segment of his core area and often close to a favorite bedding spot. Should be a good spot for a treestand in a few months.
What I like most about early scouts is that you can roam every inch of your hunting turf and not give a flip if you spook deer, even bucks. Some animals will see and smell you and flag away, but so what? You won't come back to hang treestands and hunt for a good while, and the deer will have forgotten all about your intrusion by then. All that you learn about the land and the habitat now will put you ahead of the game, and a step ahead of the other hunters, when your archery season opens in four or five months.