DOE HARVEST CONCEPTS MAY NOT BE SO SIMPLE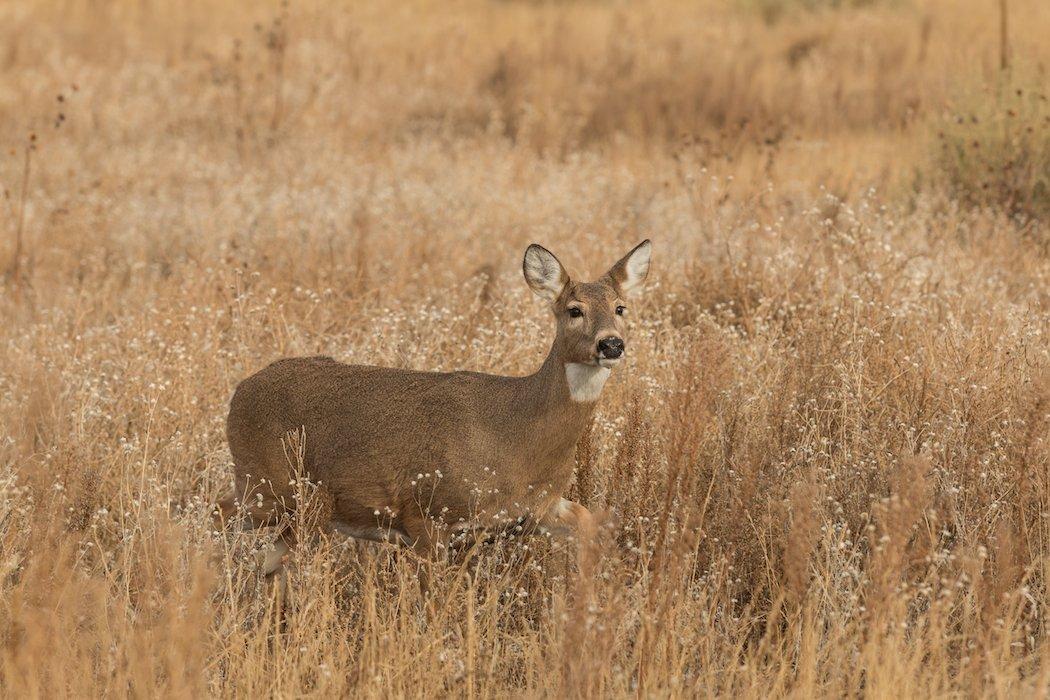 My first morning in the deer woods dawned clear and cold. Already half-frozen in my cotton long johns, I stared across a cut cornfield at figures perched on stumps and clad in red-checkered jackets. Everyone was hoping to shoot a buck—any legal buck—but we also anticipated another of the season's blessings: Determining who would fill the party permit with our group's only doe.
Deer hunting has evolved in the 37 years since that day, but perhaps nothing has changed as much as regulations and attitudes about shooting antlerless deer. In many areas of the country, deer populations increased throughout the 1980s and 90s, and antlerless harvests followed. Hunters who previously opposed shooting does suddenly realized the benefits of thinning the herd, and state agencies pumped out permits and encouraged folks to take antlerless deer early—and often. But sometime in the 2000s, the record harvests began to wane, and a combination of factors flattened or decreased deer herds in several regions. Hunters began to question their previous doe-tag-happy behavior, and many areas returned to relatively conservative antlerless regulations.
That's left many people questioning where we stand today. Some hunters are almost remorseful about previous heavy antlerless harvests and now advocate a softer approach. Others maintain that shooting does—even many does, at times—is necessary to maintain herd and habitat health.
The answer, according to professionals, depends on multiple factors at large- and small-scale levels. The truth might not become apparent until viewed in retrospect.
MACRO LEVEL
It's far tougher to manage deer on a state or even management-unit basis because so many factors affect deer numbers across broad areas. Still, when deer harvests decrease or hunting seems slow, sportsmen typically point their fingers at government agencies and cry mismanagement. Looking at harvests trends, it's easy to see why.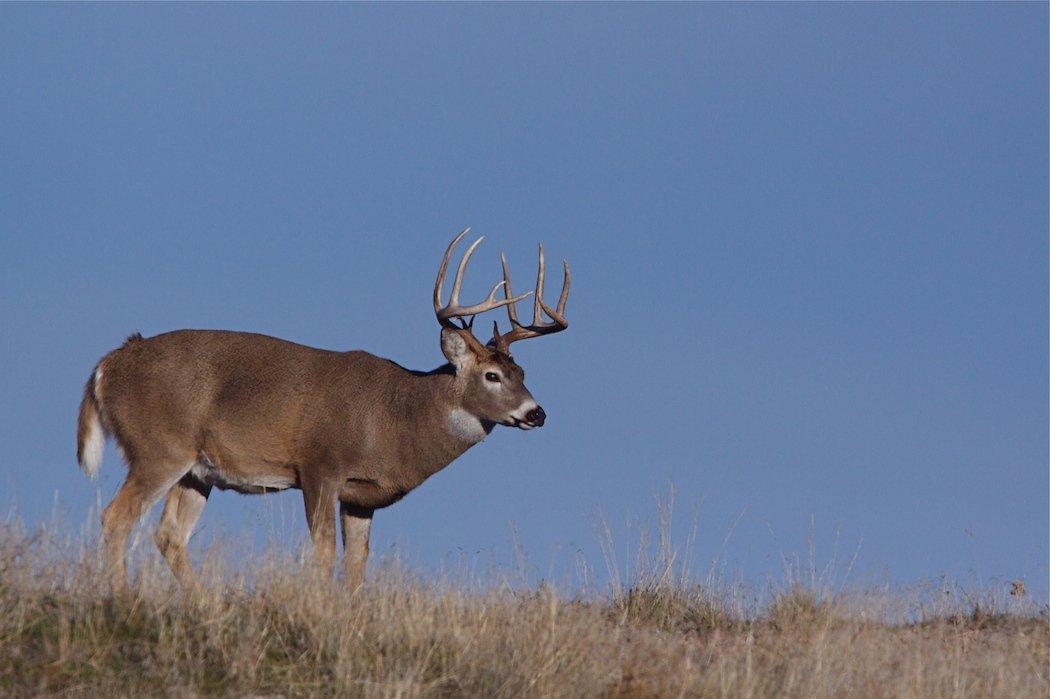 The Quality Deer Management Association's 2015 Whitetail Report indicates the total antlerless deer harvest in 37 prominent whitetail states decreased about 12 percent from 2003 through 2013. The Southeast saw a modest 4 percent decline, but the Northeast and Midwest experienced decreases of about 15 and 20 percent. Maine, Minnesota, and Iowa saw drops of 43, 50, and 52 percent, respectively. The total 37-state buck harvest during that time decreased by about 8 percent, with the Southeast and Northeast seeing 2 and 3 percent declines, and the Midwest dropping off by about 18 percent.
Large reductions in buck and antlerless harvests have many hunters concerned, and for good reason, the report said. Harvest declines of 20 to 50 percent are very noticeable, and state wildlife agencies and legislators hear this from hunters.
Nonetheless, most state agencies maintain that those numbers don't represent the aftermath of overzealous antlerless harvests. Instead, they say the lower herds and harvests reflect design and changing circumstances.
We have had a general overabundance of deer from the 100th Meridian to the Atlantic during recent decades, said Keith McCaffery, a retired Wisconsin Department of Natural Resources deer research biologist. All you had to do was open any magazine or paper to find complaints and concerns about deer. The beautiful creature had become vermin in many peoples' eyes: Bad for deer, bad for hunters, bad for agencies, and bad for habitats. Deer were cheapened. Hunters were blamed by non-hunting constituencies for lobbying for more deer and shirking their service to society of keeping herds at comfortable levels. Agencies appeared to have lost their ability to maintain responsible numbers of deer. And the habitat took it in the snoot. Now that a 'correction' has been taking place, hunters are out of joint. The correction is taking place as a result of planned harvest with unsolicited help from EHD in the south end and winters in the north end.
Charles Ruth, deer project supervisor for the South Carolina Department of Natural Resources, gave a similar report from a Southeastern perspective.
In South Carolina, aggressive antlerless harvests were needed during the 1990s to attempt to stop what had been a couple of decades of increasing deer densities, he said. What seems to have reversed that trend was a combination of antlerless harvest, habitat changes related to forest management, and the complete colonization of the state by coyotes since the turn of the century. Prior to this combination of factors—coming together at about the same time—aggressive antlerless harvests alone had not reversed the trend of increasing deer numbers.
Of course, hunters accustomed to large deer herds don't always eagerly accept such conclusions. Consider Wisconsin, which has seen its antlerless harvest approach come almost full circle. In 2000, with the herd surging, hunters shot a record 528,494 deer. Special antlerless-only hunts and mandatory earn-a-buck provisions, which required hunters to kill a doe before being allowed to shoot a buck, saw widespread use in many units throughout much of the 2000s. Harvests began to decline late in the decade, and a couple of subsequent hard winters complicated matters, especially in the northern part of the state.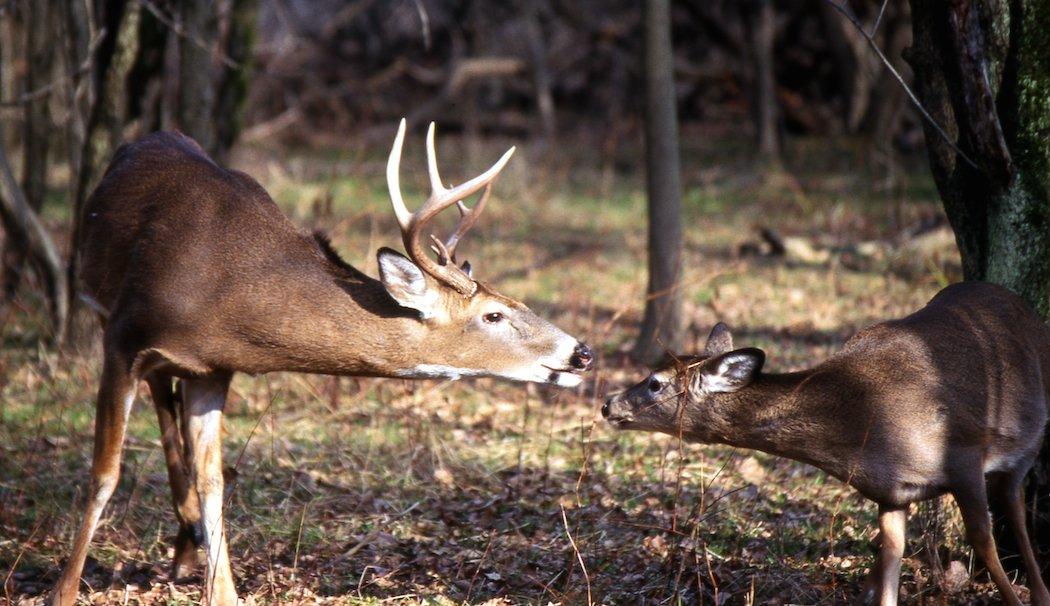 Now, the state's deer management program has been drastically altered. Earn-a-buck has been banned, antlerless permits have been curtailed throughout many areas, and 12 counties have buck-only seasons in 2015. Many hunters have shifted toward a much more conservative antlerless harvest approach, even if harvest and population data in many farmland units doesn't support that.
We're doing a lot more things from a social perspective at this point, said Kevin Wallenfang, deer and elk ecologist for the Wisconsin Department of Natural Resources. It's not that the science isn't being used, but it appears that people are more willing to throw some of that science out to get what they want.
MICRO LEVEL
Much of that attitude probably comes from perspective. Hunters always note state and regional trends, but most truly care about antlerless deer management on a far smaller scale—that is, on land they hunt. And in an age of widespread property fragmentation and private control, that view is increasingly important, albeit complicated.
Ask 10 landowners, and all 10 will give a different answer, Wallenfang said. There's not an easy answer.
That's often because land managers have varied goals. Some might manage a property for agriculture or timber concerns and want to reduce deer numbers drastically. Others might manage areas for hunting but only want to take a few antlerless deer when they could safely shoot a dozen or more. Hunters will likely never agree on a coherent approach, but that doesn't change one consideration: Individual decisions ultimately determine local-level antlerless harvests, and hunters shouldn't ignore their responsibility for long-term deer herd and habitat health.
(Antlerless harvest) is likely one of the most overlooked management pieces, along with native habitat management, said Jeremy Flinn, cofounder of The Buck Advisors and regional wildlife biologist with Cabela's Wildlife & Land Management. Far too often, we are concerned with bucks. Without keeping the antlerless population in check, the resources will be limited for the bucks, and the breeding schedule will be out of whack, leading to not only a widespread fawning season (more predation) but also a decrease in rutting activity.
Flinn said land managers could form intelligent antlerless harvest objectives by learning as much as possible about local population dynamics.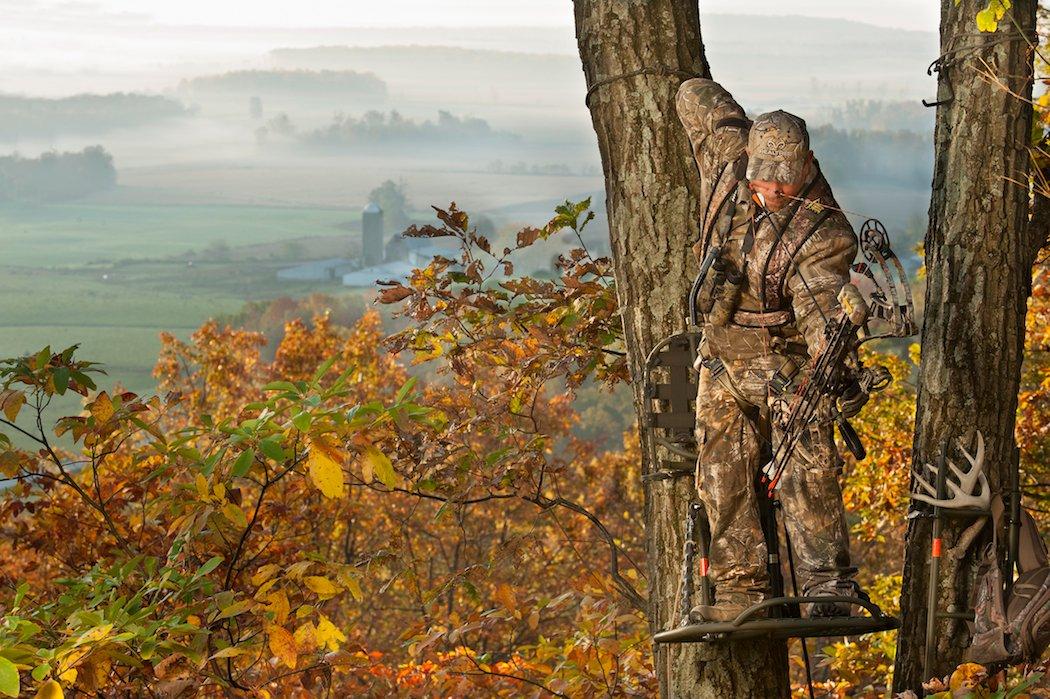 Do a camera survey prior to hunting season to estimate deer density and buck-to-doe ratio, he said. Then adjust for surrounding hunting pressure, and harvest the amount of antlerless deer needed to sustain, decrease, or grow the herd.
Hunters should also note annual fawn recruitment levels, Ruth said, especially in the Southeast, where coyotes might kill large numbers of young deer.
Rely more on deer sighting data, particularly doe-to-fawn ratios as an indicator of recruitment, he said. This is important now because of the role coyotes may play in a given area related to recruitment. Based on this information, decisions can be made at the property level to increase or decrease antlerless harvest rates depending on what the goal is—to have more or fewer deer.
Antlerless harvest perspectives can change when environmental factors such as harsh Northern winters affect herds. However, Flinn said, those problems only underscore the importance of intelligent management.
We want to enter the winter period carrying a low number of animals so that resources are available through the entire stress period, he said. This means harvesting the sustainable amount of antlerless deer during the season. In other words, don't put off antlerless harvests until the last minute of the season. Missing target quotas could mean greater deer mortality in the North during winter.
Other factors, such as bluetongue or epizootic hemorrhagic disease (EHD)—which can cause significant local population decreases—allow little preparation but call for reactive measures.
If you experience an EHD outbreak on the property, don't harvest antlerless deer 'as normal' during the season, Flinn said. It seems like common sense, but far too often, hunters do not take natural mortality into consideration and will still harvest antlerless deer because they 'always have.'
CONCLUSION
We'll probably never have a broadly-accepted solution to antlerless harvest debates. But despite lower deer numbers and a generally cooler attitude toward shooting does, antlerless harvest will remain a critical management element at local, state, and regional levels. Remember, whitetails are incredibly resilient, adaptable, and prolific. It only takes a few years of good recruitment and winter survival for populations to explode in some areas.
The best control we have over deer populations rests with our trigger fingers. Every time we fire a rifle or release an arrow, we're affecting the local herd. It's up to us whether those decisions are based on careful consideration of evidence or emotion and supposition.