What deer activity are you seeing?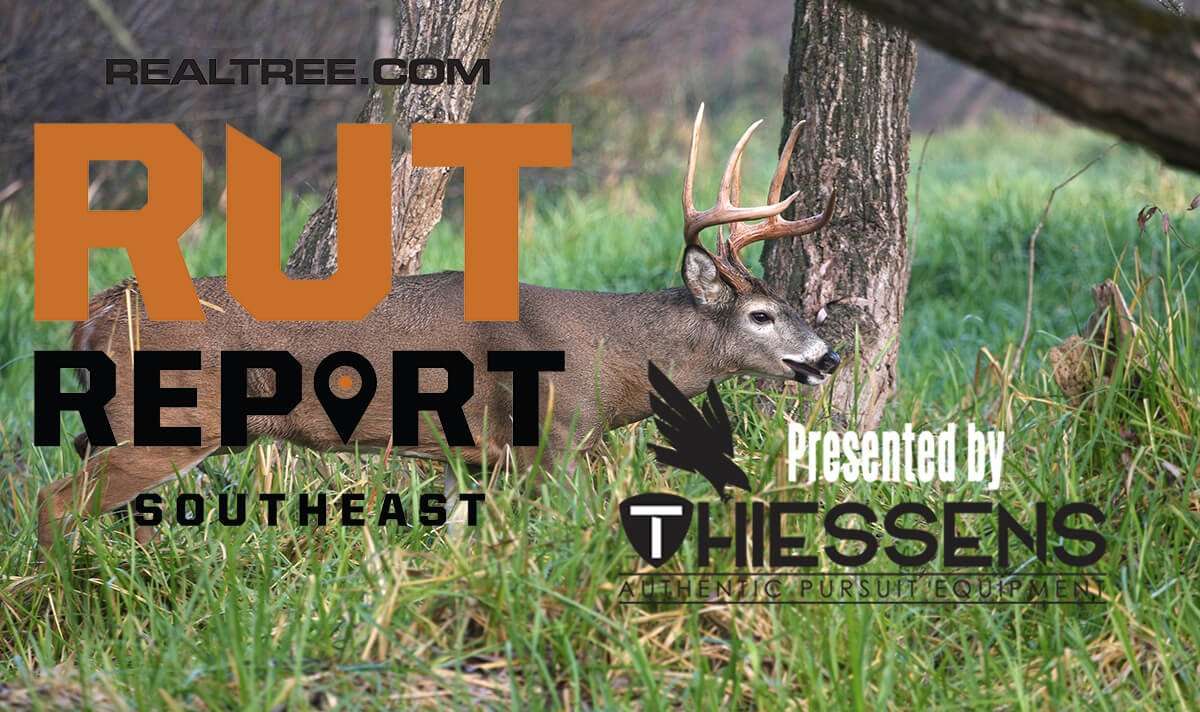 Signs are pointing to a slightly delayed rut kickoff compared to last season. There are pockets of good activity, but the best is yet to come in most of the region.
Florida
According to the Florida Fish and Wildlife Commission, the eastern quarter of the Panhandle, as well as a small pocket in the central portion of the Peninsula, are seeing the state's only rut activity, but in those places, bucks are chasing does and the fun is heating up.
Arkansas, Mississippi and Louisiana
According to the Arkansas Game and Fish Commission, Washington, Madison, Sebastian, Logan, Yell, Pope, Garland, Clark, Nevada, Hot Springs, Saline, Conway, Van Buren, Searcy, Cleburne, Independence, Izard, Randolph and Craighead are seeing the best chasing and breeding activity right now. The remainder of Arkansas counties are seeing an uptick in rut sign, too.
There's still no rut in sight in Mississippi. That won't happen until early December at the earliest. Continue focusing on food sources and travel routes for now.
Realtree United Country Land Pro Slade Priest shared the news. Bucks are on scrapes and establishing dominance, Priest said. They're still in basic core areas. Rubs have really increased in the past week. Acorns or food plots are where you can kill them. Really, just watch the cold fronts and treat it like mid-October in the Midwest. Cameras are key right now. If you just want to hunt, hit an acorn flat.
Finally, in Louisiana, the best rut action is currently in the southwestern corner of the state. Some parishes are rocking, and some aren't. But it's starting to get good in that part of the world.
The Carolinas
South Carolina is seeing pretty solid rut action. Bucks are chasing and breeding is occurring throughout the state. However, Oconee, Pickens and Greenville Counties in northwestern South Carolina, and Charleston, Colleton and Beaufort Counties in the southeast are still pretty slow.
In North Carolina, both current and historical rut data suggests that, with the exception of some coastal counties, decent rut activity is heating up in the eastern third to half of the state.
Kentucky, Tennessee and Virginia
While I expected to see more chasing the past week, bucks are still on their feet. I watched two 4-year-olds and one 3-year-old on their feet in afternoon hours this week. That said, I haven't seen much chasing activity by mature bucks. It seems to be a day or two behind where we were this time last year.
Realtree pro staffer Kirsten Godfrey Duke says things are slow in her neck of the Kentucky woods. My shooter bucks have disappeared, but I have been seeing little bucks push does, grunt, and hit scrapes hard, Duke said.
It's a similar story for most Tennessee counties. That said, there seem to be more dead deer on the sides of the road here than in Kentucky.
Tennessee outdoor writer Gil Lackey hunts around Stewart County. Yesterday afternoon, I saw two does and a fawn quietly feeding for about 30 minutes until dark, Lackey said. This morning, I hunted until 11 a.m. and saw nothing. By the amount of dead deer on the highway on the way up here, I'm guessing there are some does in estrus, just not where I'm hunting. I'm hunting here this afternoon, then headed to Centerville (Hickman County) tonight to hunt the rain and cold front tomorrow and Friday.
Things are similar in Virginia. Rubbing and scraping activity is on the decline, while chasing action is on the rise.
Alabama and Georgia
There's no rut to speak of in Alabama. Everyone is still seeing early season patterns in that part of the world. Continue focusing on hot food sources — such as hard mast, soft mast and food plots — until we get closer to December.
On the flip side, the action is decent in Georgia, particularly in the southeastern third of the state. Mature bucks are even chasing and joining in the festivities.
All in all, the rut is beginning to spark in the Southeast, and things should really cut loose within the next two to three days. It is November, after all.
Don't Miss: How to Hunt the Phases of the Rut
Check out more stories, videos and educational how-to's on deer hunting.
Day Activity

Rubbing

Scraping

Fighting

Seeking

Chasing

Breeding