It's officially the late season in most of the region, but the brush country of South Texas is just now heating up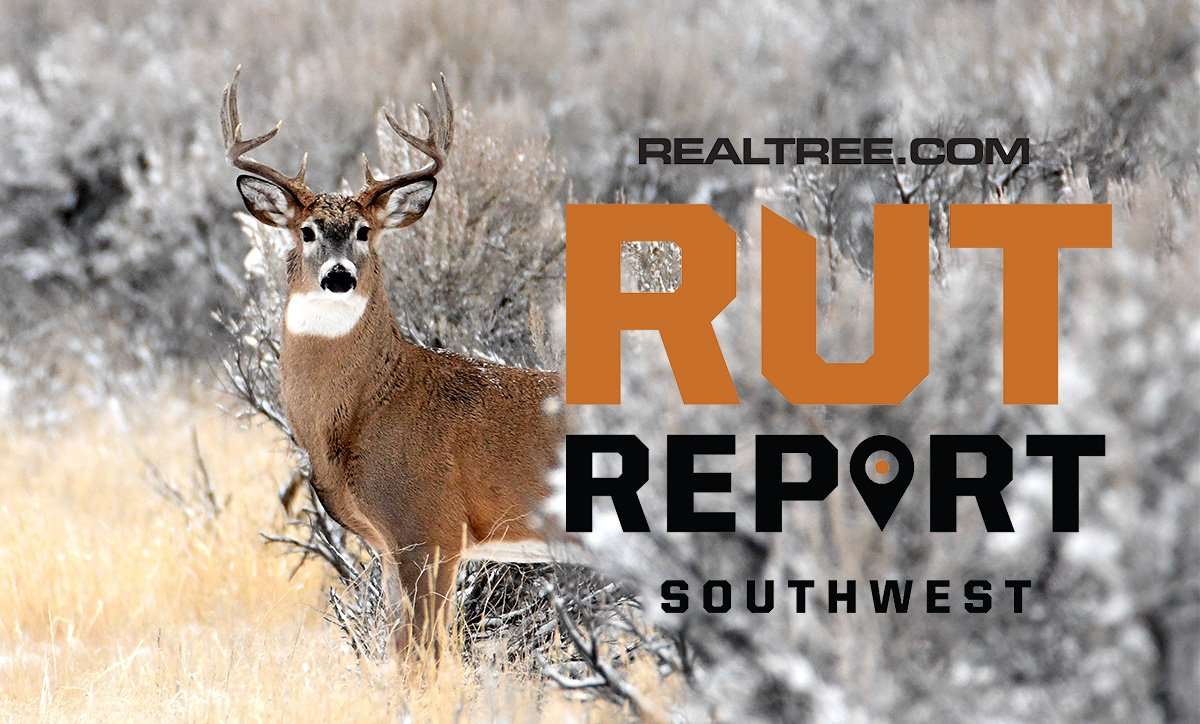 The double-edged sword of guiding for a living is that you get to hunt all of the ruts, but almost never for yourself. As soon as my big game seasons were over in Colorado, I immediately drove to Kentucky. Thanks to a hot doe, I was able to take a great buck, but it was clear things were winding down. The rut in north-central Texas, where I would be headed next, seems to coincide pretty closely to that of Kentucky.
Driving to Texas, I was concerned that I would hit the period just after the rut but before a good late-season pattern. I'm no stranger to this frustrating time, when bucks seem to go nocturnal and lay around licking their wounds from the previous month of chasing tail and fighting.
(Don't Miss: Bourbon Buttermilk Fried Deer Tenderloin)

I arrived at my lease on December 5th and to my surprise, mature bucks were hitting food sources in the daylight. It was apparent that the rut was no longer a factor, as the recent photos were all of bucks running solo. My first morning I watched a good buck feed for just over two hours. I'd gone in to hunt that buck based on trail camera photos but after looking him over in person, I realized he was younger than I'd thought. I decided to pass him.
The next day I got a daylight photo of a big 5X6, and he became my new target. I sat the evening for him, and he stepped out with 20 minutes of daylight to spare. His rack resembled a picket fence, and it was clear that food was the only thing on his mind. I wasted no time with my decision or the shot, and dropped him in his tracks. The 11-point typical buck was impressive on the hoof and equally as impressive on the ground.
Now on the fifth day here, I have yet to see a buck and a doe in the same vicinity. The bucks are by themselves and the rut has come and gone. Over the last few days I have noticed the mature bucks going more nocturnal and the does starting to hit the food sources more. I think the hunting would've been much more difficult had I arrived any later.
(Don't Miss: Try this Deadly Scent Strategy for Late-Season Bucks)
The guys closer to the southern border are experiencing a much different story right now, where the rut is just now getting fun. It's on the front end for most, and rattling is working. Bucks are starting to chase and fight. There are some great deer in the salt already, and I expect that trend will continue for the next few weeks. I've been fortunate to have taken a couple good bucks over the past few weeks, but I can't help but feel a little jealous of the guys hunting South Texas right now. There's an appeal to those chocolate-racked monsters from the brush country that no other whitetails have.
Much like south Texas, southern Arizona and New Mexico should start to see pre rut activity very soon. In New Mexico, south of I-40, Mid December is when it seems to really get going. Southern Arizona can be a bit later, but I expect to see activity very soon.
Miles Fedinec is a well-recognized big-game authority. He's been a western hunting guide, specializing in mule deer, elk, and antelope, his entire adult life. When he's not living in a tent, he calls Craig, Colorado home.
Day Activity

Rubbing

Scraping

Fighting

Seeking

Chasing

Breeding