Dan Perez Takes Down Another Big buck
Rack Report Details
Buck:
160
Time of Year:
November 19, 2016
Place:
Adams County Illinois
Weapon:
Muzzleloader Muzzleloader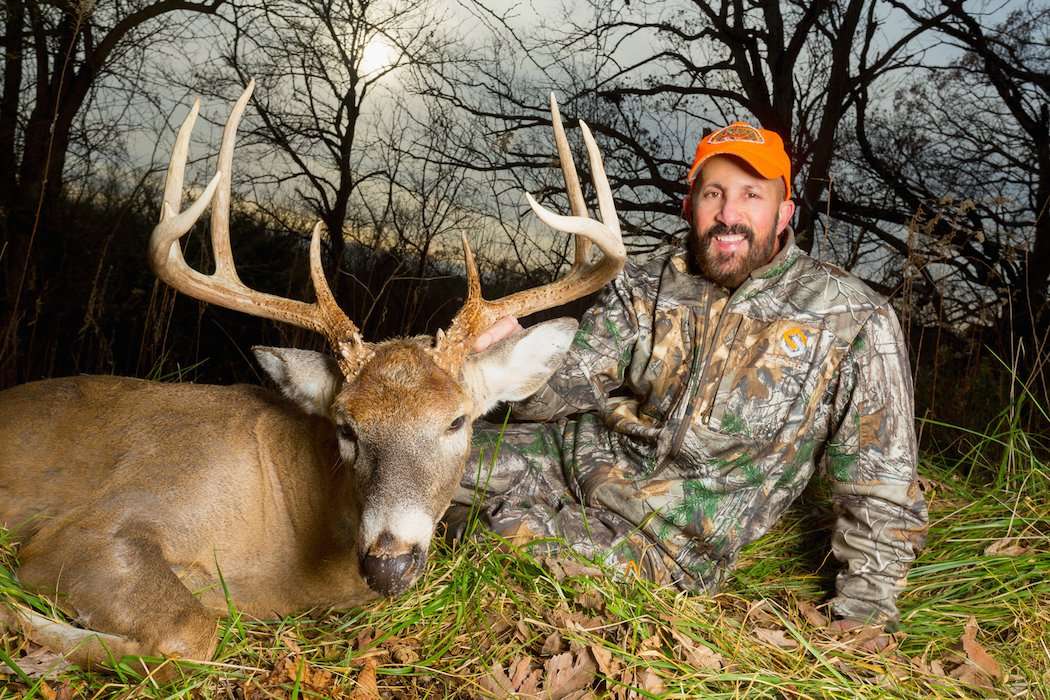 Dan Perez, founder of Whitetail Properties, is a serious deer hunter. He lives for it. It's what has led him down the road he currently travels as the CEO of the No. 1 real-estate company for hunting land in the world. He lives it.
Throughout the years, Perez has hunted a lot of land in a lot of states. But Illinois ranks near the top for him in terms of what deer hunting means to him. That's where Whitetail Properties HQ is located, and where Perez spends most of his time afield. You could say he has a lot of ties to the state.
The hunt for Baby Brow was a reminder of his passion for deer hunting, but especially his passion for the state of Illinois.
I've known of Baby Brows for three years and met him when he was 2½ years old, Perez said. He wasn't much to look at then. But when I started getting trail cam pictures of him this summer, there was no doubt, if I got the chance I would shoot him this season.
That's right. Ol' Baby Brows made a big jump from 2015 to 2016 in the antler department and Perez wasn't going to hand out another pass if the buck stepped out this season.
Tenzing 3000 Big Game Hunting Pack in Realtree MAX-1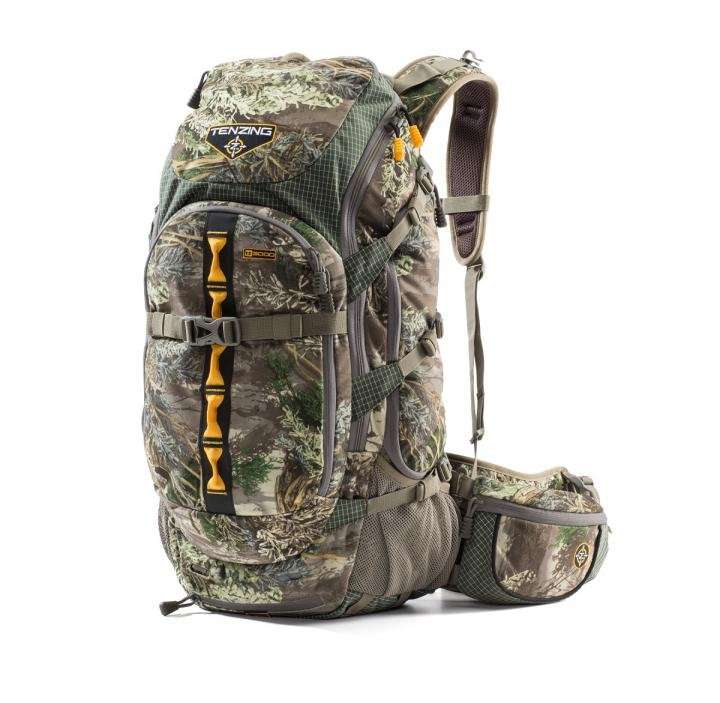 The day of the hunt soon came and it brought with it less-than-ideal conditions. Even so, Perez headed to the stand in hopes of tagging a big, mid-rut buck. He would soon be glad he did.
Saturday evening, it was super windy, Perez said. But the last 45 minutes before dark, the wind let down and deer started to move big time. I looked across the field and there was Baby Brows chasing does. The problem was he wouldn't pause long enough for me to get my crosshairs on his shoulder.
This is a common occurrence during the rut. It happens frequently. If you see a mature buck, chances are it's pushing a doe and that can mean bad things for you trying to get a shot off.
Then finally, he stood still just long enough for my muzzleloader to spit out an angry pointed chunk of lead in his direction, Perez said. You know, I've been chasing white-tailed deer my entire life and still get just as excited now as I did when I was a young boy. Thank God for the white-tailed deer!
As was the case for Perez and Baby Brows, little characteristics specific to particular deer often stick out in our minds.
The reason I called him Baby Brows was because he had two identical stickers pointing up from his bases [in front] of his brow tines that looked like pair of miniature brow tines, Perez said.
Anytime you harvest a mature whitetail, it's exciting, Perez continued. But when you literally grow a 5½-year-old buck on your very own property, it takes the experience, the excitement and the gratification to another level.
Click here for more deer hunting articles and videos.
Check us out on Facebook.
Watch all the latest video episodes