You'll catch more fish this time of year with a slow and easy plan
Anticipation. When I hear that word, I immediately think of March. Growing up in Ohio, the month of anticipation came in like a lion, and went out with a bass. Remaining patient was key; frozen waters would inevitably thaw, sending me on my way to another season of terrorizing fish.
It's easy to get ahead of yourself this time of year, trying to do everything all at once. To be successful, discipline is important.
Like all fish and game, bass are simply a product of their environment; the ultimate disciplinarians. Coming to this understanding has allowed me to define a handful of guidelines for springtime fishing. When you head out this month, factor in these suggestions.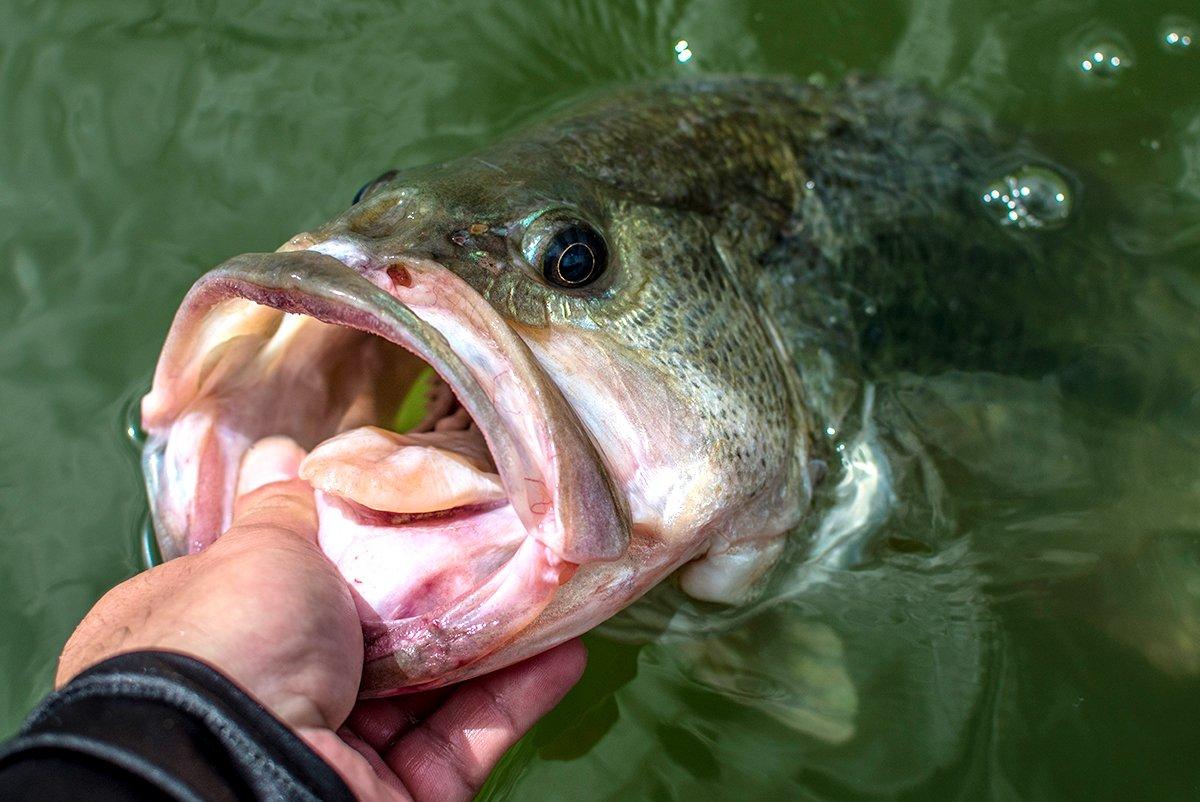 1. Start Out, Work In
Wherever you fish for early-season bass, start by asking yourself a question: Where do the bass on these waters spend the winter? Now, the answer to this question can vary quite a bit from place to place. On a Midwestern reservoir, it could be a deep basin in a major creek. On a river, it might be an outside bend, out of the current. Some places, it's a large marina, while in others it may be a mid-depth flat with a little weed growth.
Think back to where you caught bass last, back in the fall or early winter, and assume you're in the ballpark. Try deep, stable areas of the lake. The outside, as I like to call it. Then, move in.
As bass begin to transition from the sanctuaries to the shallows, they'll use a route. Again, like all animals, bass key on edges in their environment to plot a course for movement. Using our deep creek example, bass will spend the winter around the main channel or deep brush. From there, those fish will begin moving up along a predictable path. Extended points are great places to look. Laydown trees on deep banks are always productive. Or stay around those deep-water docks, but follow the walkways toward the bank.
Determine where the bass spent their winter, factor where they'll move to spawn, and find the best route between the two.
(Don't Miss: Ice-Out Bass Fishing: Hot Techniques for Cold Water)
2. Use Proven Springtime Lures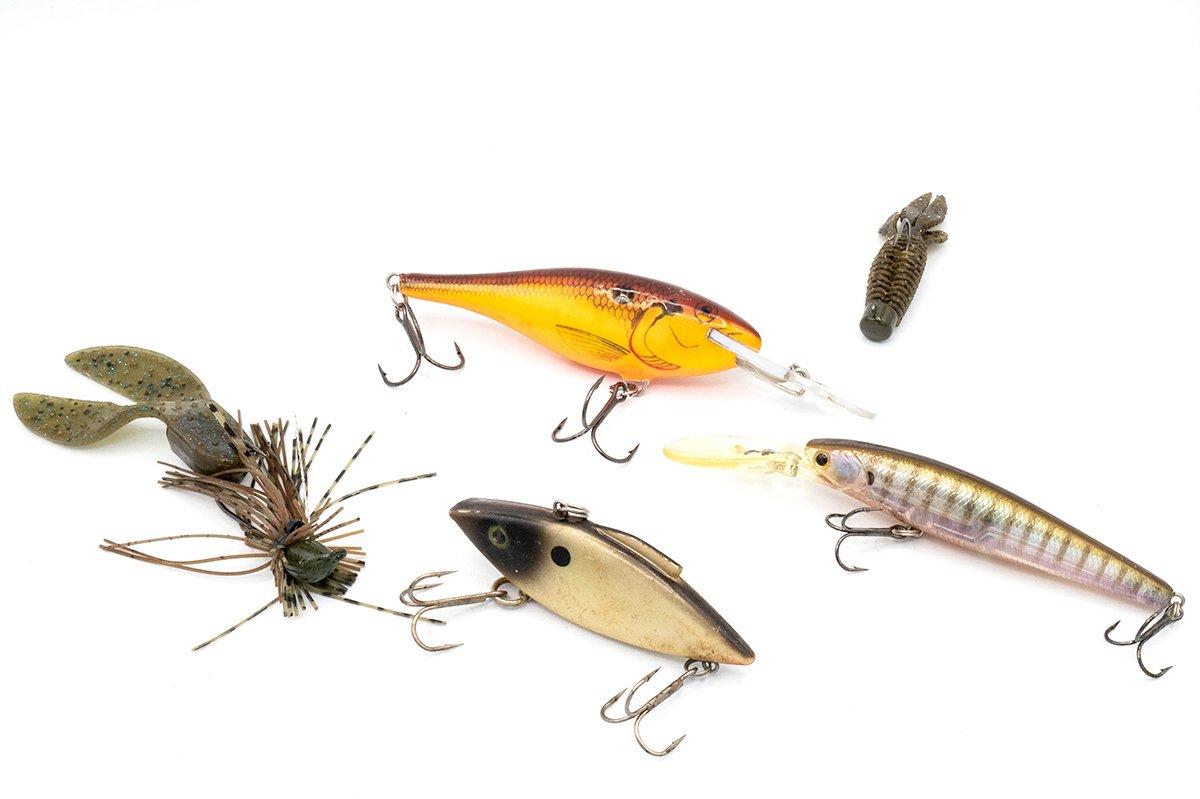 Every bass angler has favorite springtime lures. Midwesterners love a jig. In Texas, a lipless crankbait is tops. Around the Ozarks, jerkbaits sell out at the tackle shops, and it's hard to beat a hair jig up North. True, a springtime tackle box can hold a variety of baits. But they all have one thing in common: a fairly subtle action.
Lures that can be retrieved slow, and offer a stop-and-go retrieve, are key in cold water. But don't discount the action itself. Light wobbles and rolls outproduce heavy, thumping lures. And overall, smaller baits work better than larger models.
A springtime tackle box can hold a variety of baits. But they all have one thing in common: a fairly subtle action.
Biologically speaking, cold-water bass are limited by their metabolism. This prevents them from eating too big of a meal, or expending much energy to get it. For that reason, it's imperative to go easy.
Stick to realistic colors as well. Modest, not flashy. Think browns and grays, with a bit of orange or red in dirty water. If packing today for a trip, regardless of where I'm headed, I'd take a small jig, midsize jerkbait, Rat-L-Trap, a Ned-rigged plastic, and a Shad Rap.
(Want to Know the 3 Best Lures for Catching a 10-Pound Bass?)
3. Don't Underestimate Warming Water
This time of year, one of the most important pieces of equipment in your boat is the temperature gauge. In case you haven't found it, there's likely a read-out on your depth finder. While it makes no sense to run all over the lake metering temp, it's important to regularly monitor the reading as you fish. Doing so will give you a better understanding of just how important temperature can be.
This time of year, to a bass, warm water is like a gift card to the grocery store. The more of it he finds, the more food he can get. It's that simple. As water warms throughout the day, the metabolism of the bass can elevate tremendously. I've seen completely dormant fish, uninterested in even sniffing a lure, turn to ravaging beasts the same afternoon, chasing down crankbaits on every cast.
Once you determine your springtime bass route, always look for the warmest water along the road. Often that's around the shoreline or large objects like docks or submerged trees. Rock and riprap banks can be goldmines. Watch your temperature gauge; you're sure to note changes in the most productive fishing areas.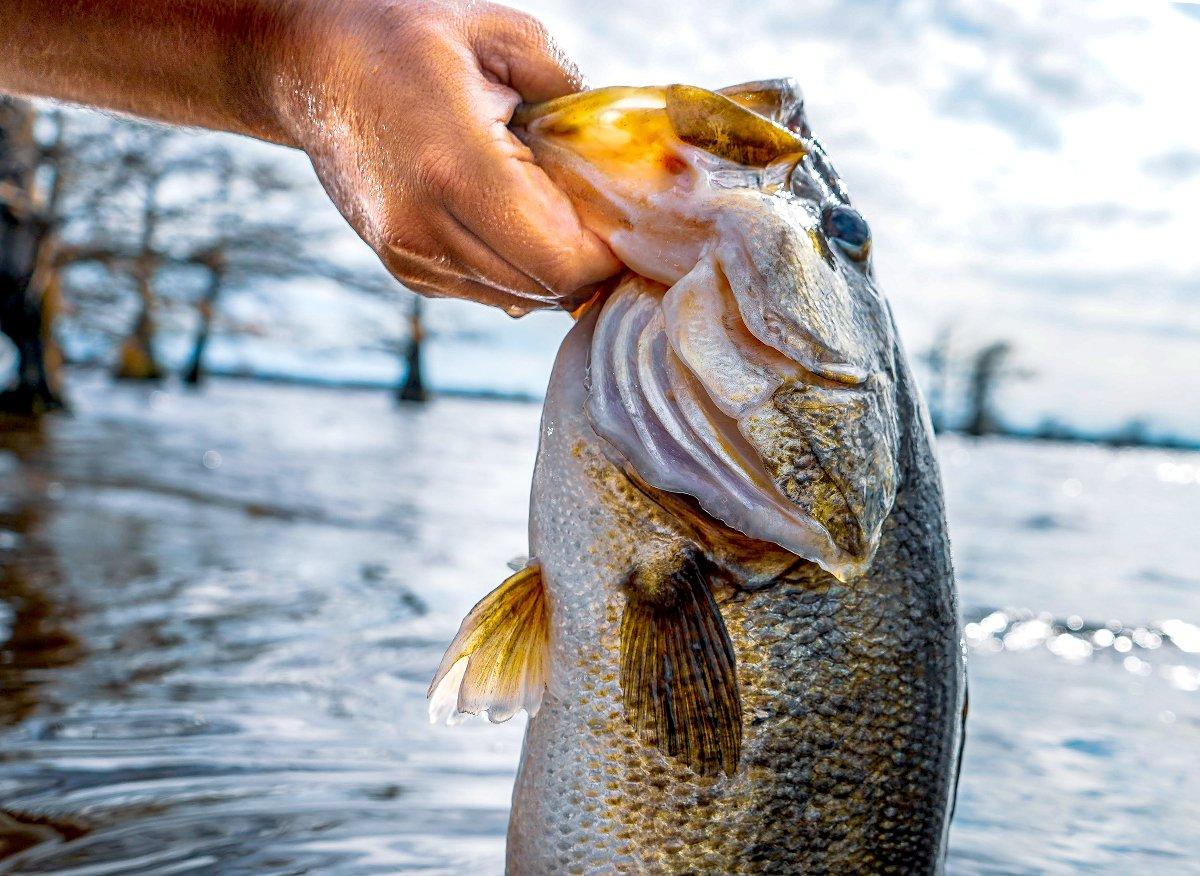 4. Small Changes Can Make a Big Difference
Here's the advanced section. Once you've found a good area and caught a few bass, you'll find that certain lures — exact, specific baits — will often far out-produce similar models in cold water. This time of year, the most inconspicuous traits in a lure can pay off.
As an example, I've seen several times when the amount of silicone in the skirt of a jig — the exact count of silicone fibers — made all the difference in the world. And I have a few crankbaits that will catch fish when no others will. I once spent a week chasing smallmouth bass when all they would bite was one specific brand of a rattle bait, despite me trying nearly identical lures from four other manufacturers.
(Do You Suck at Throwing a Baitcaster? Here's Why.)
My point is this: Rotate through your selection, and don't just assume that fish aren't there if you're not catching them. Determine your productive areas, and take your time. This is one season when it's a good idea to revisit unproductive areas with different baits. In the event that a couple bass come over the gunnels, really study where they were and what they hit. The slightest lure tweak can make a gigantic difference.
We've made it; it's spring. The best time of the year for bass fishing. Just remember: Go slow to start, and you'll start off with a bang.