Do You Know About This Realtree Fishing News?
Columbus, GA (Nov. 16, 2017) - Realtree Fishing, a natural extension of parent brand Realtree, the worldwide leader in camo for outdoor enthusiasts everywhere, announces a partnership with bass fishing professional Casey Ashley.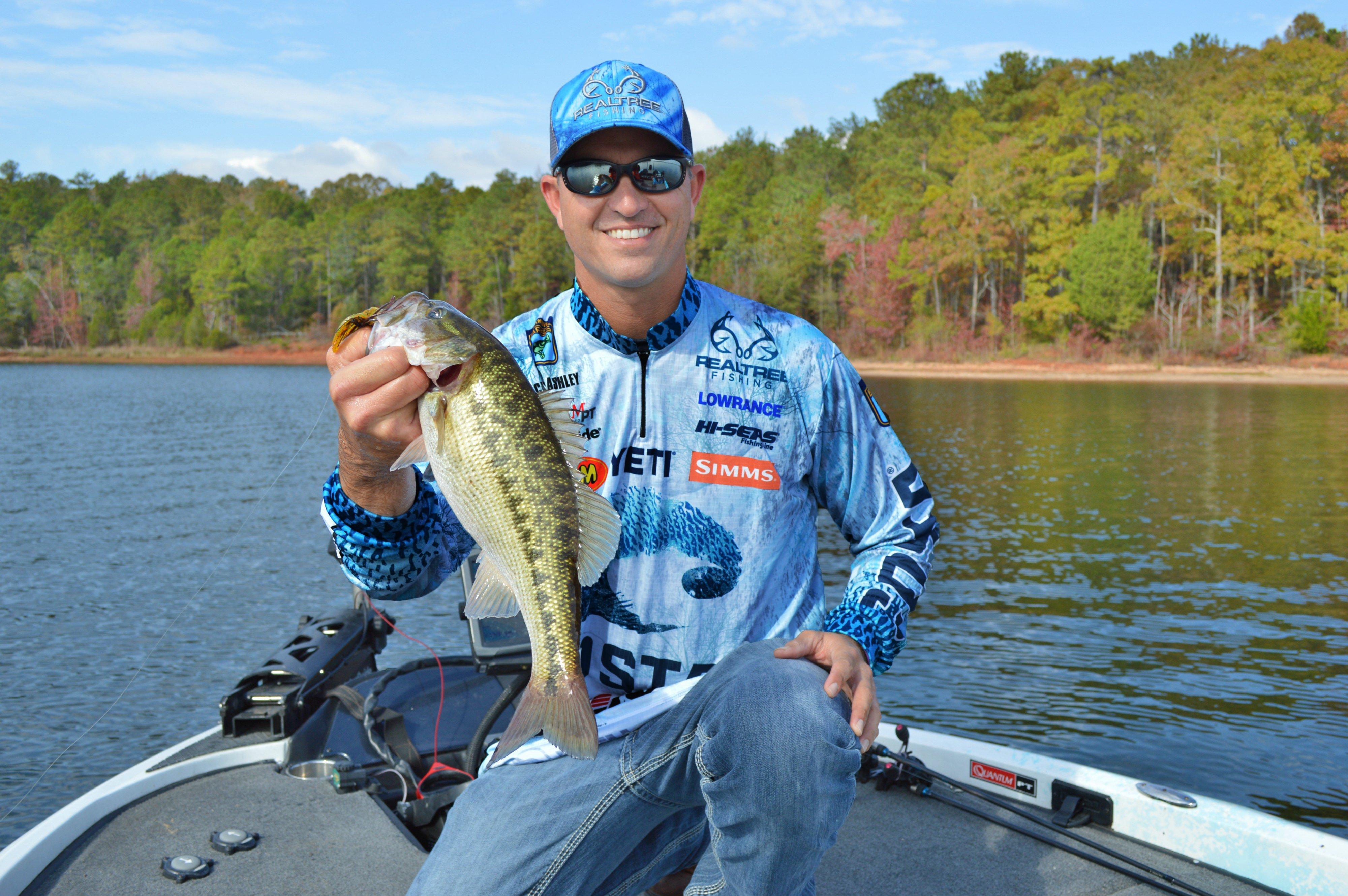 Realtree Fishing launched in 2016 to appeal to fishermen worldwide. Realtree Fishing patterns range from effectively muted to standout vivid, offering anglers everywhere the perfect camo for days on the water and everyday wear. Realtree Fishing products include items from shoes to sunglasses to clothes to boats and more - everything necessary to make fishing more effective and enjoyable.

"Casey Ashley is the perfect brand ambassador for Realtree Fishing," said Realtree Designer and President Bill Jordan. "He has won at the highest levels of bass angling, yet remains grounded in the outdoor lifestyle and his country music pursuits. In just a very short time on the professional circuit, he's become a household name, and people know they can count on him to make them better fishermen through the tactics he's perfected and the products he uses. We are very happy that he counts on Realtree Fishing patterns and products to compete with the best fishermen in the world."

"It's hard for me to believe that I'm truly living the dreams of my youth, but I am," said Ashley. "From my earliest tournaments to winning the Bassmaster Classic to using the best products available on a daily basis, I am so blessed. And to be able to help promote fishing, the lifestyle, and all the conservation efforts fishermen and outdoor companies support, it's all just very meaningful to me and to the people I influence."

Ashley's career highlights not only include the 2015 Bassmaster Classic on Lake Hartwell, the same lake he'll be defending that title in 2018, but also a win on the FLW Tour while qualifying for that league's championship, the FLW Cup. He is also a four-time winner on the Bassmaster Elite Series while qualifying for eight Classics.

Ashley will be promoting Realtree Fishing branded hats and pattern on Tour starting in 2018.

He is also an avid hunter, which adds to why Realtree is thrilled to be partnering with this all-around outdoorsman.

Realtree Fishing is a natural extension of parent brand Realtree, the world's leading camouflage designer, marketer and licensor. Realtree Fishing's growing partnerships in manufacturing, retail and conservation ensure that the brand's customers will enjoy the best fishing products, availability and natural resources access for generations to come. Find Realtree Fishing on Facebook, Twitter and at RealtreeFishing.com.