Washington Post report says the rather boring fish is named in more Airbnb ads than anything else in the region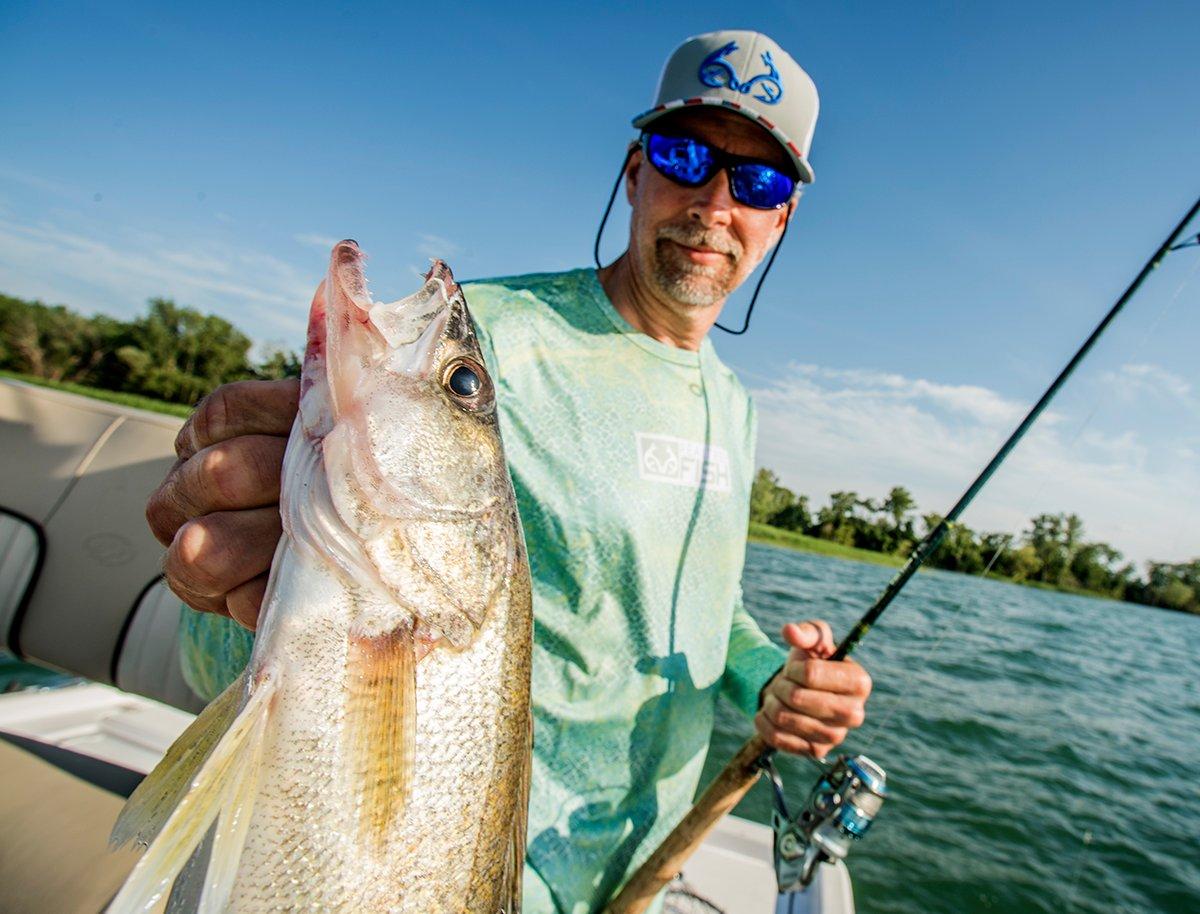 In a story reported by the Washington Post, the most Midwestern thing on earth is the walleye. I'm not making this up. Results were calculated based on the keywords used in Airbnb ads. Property owners interested in renting out their places use the word walleye more than any other, hoping to land walleye anglers in uncomfortable beds with cheap pillows and kitchens full of dull knives.
Walleyes are the Midwest's sell. More so than campfires or hiking or jet-skis, thank goodness. More people are looking for walleyes than the Mall of America or Cedar Point or Mount Rushmore.
To most bass anglers, this seems outlandish. Walleye? Really?
First, it's important to define the Midwest, so as not to get lost in the details. Western Pennsylvanians will tell you they live in the Midwest. Even a few New Yorkers will say the same thing. Missourians will tell you they're Southern, though residents of Tennessee say otherwise. Minnesota and the Dakotas claim to belong to the Upper Midwest, where most people fish for walleyes, but only from June through August, as September flirts with ice-up, and there's wood to chop and vegetables to put up.
The same report labeled Iowa as the Most Midwestern state. That makes sense, as it's right in the middle. I'm sure nearly every Airbnb ad in Iowa lists "walleye." Corn doesn't search as well on Google, in terms of drawing tourists. I'm told Iowa invented sliced bread and taco pizza, but you can get those anywhere nowadays, without paying a cleaning fee or occupancy tax.
(Don't Miss: The 10 Best Baits for Great Lakes Fishing)
So walleyes are the sell. To be fair, they are pretty decent fish to eat. They rate somewhere between crappies and yellow perch, fairy high on the freshwater fish category, but exactly 26 places below mangrove snapper on the overall list. Walleyes are right there with bluefish, for those of you living in the Northeast.
They're less-than-thrilling to catch. Everyone will admit that. Even walleye guides. Once hooked, walleyes are so lack-luster that many anglers troll for them only as a last resort. The battle has been described as hooking a bag, or reeling in a sock. In fact, so thrilling are the theatrics of a hooked walleye that trolling for them often requires anglers to reel in a line, just to check and see if a fish is on it. Mahi-mahi, they ain't.
The trademark eye of the fish — a milky, glowing marble that gives walleyes the appearance of aliens — allows the oversized perch the ability to see in low light, making nighttime fishing productive. This comes in handy to anglers searching for a meal, since you can spend your daylight hours fishing for the fun of it and targeting virtually any other species.
Any day on the lake was an adventure, and a limit of fish was a badge of honor. I doubt I could replace those days with another type of fishing.
Actually, springtime jigging for walleyes can be entertaining, provided the weather cooperates. Anglers dressed in thermals and rain gear take to the lake to welcome spring, a bucket of leeches in tow. Yep, leeches. I'm fairly certain leeches are only used as bait by walleye anglers, since all other fishermen give up the thought of housing bloodsuckers on board for the chance at catching dinner. Now, when you go to the bait store to buy leeches, you'll be surprised to learn that they're sold in little Styrofoam cups that you place in the cooler with your sandwiches. The leeches are in water — just a bit — but there's no real concern about changing out that water as the days or weeks go by. Hard to kill a leech.
Personally, I can't help but remember that scene in the Rambo movie where Stallone's hanging down in the waste pit, covered in leeches. Every time I've ever tried to use leeches as bait, I think of that scene. Ruins it.
(Don't Miss: How to Catch a Mess of Catfish from the Bank)
But back to our report. If you're looking for lodging, traveling to anywhere in the Midwest, chances are you're headed there for walleyes. You'll need a walleye boat, which is a lot like a bass boat, but with the cool taken out. Like those really nerdy cross-over SUVs everyone drives; today's version of the minivan. Sure, they're functional, but, geez.
Now, you can catch a few walleyes from the bank. In some places, this is a Midwestern tradition. River fishers line up shoulder-to-shoulder and attempt to snag walleyes in the mouth. Three-quarters of the fish are, in fact, snagged elsewhere, and most are released. Treble hooks are frowned upon during daylight hours. Walleyes are mostly a catch-and-keep fish, so how you catch a limit isn't really that much of a concern to the game agent. But it's important to have principles.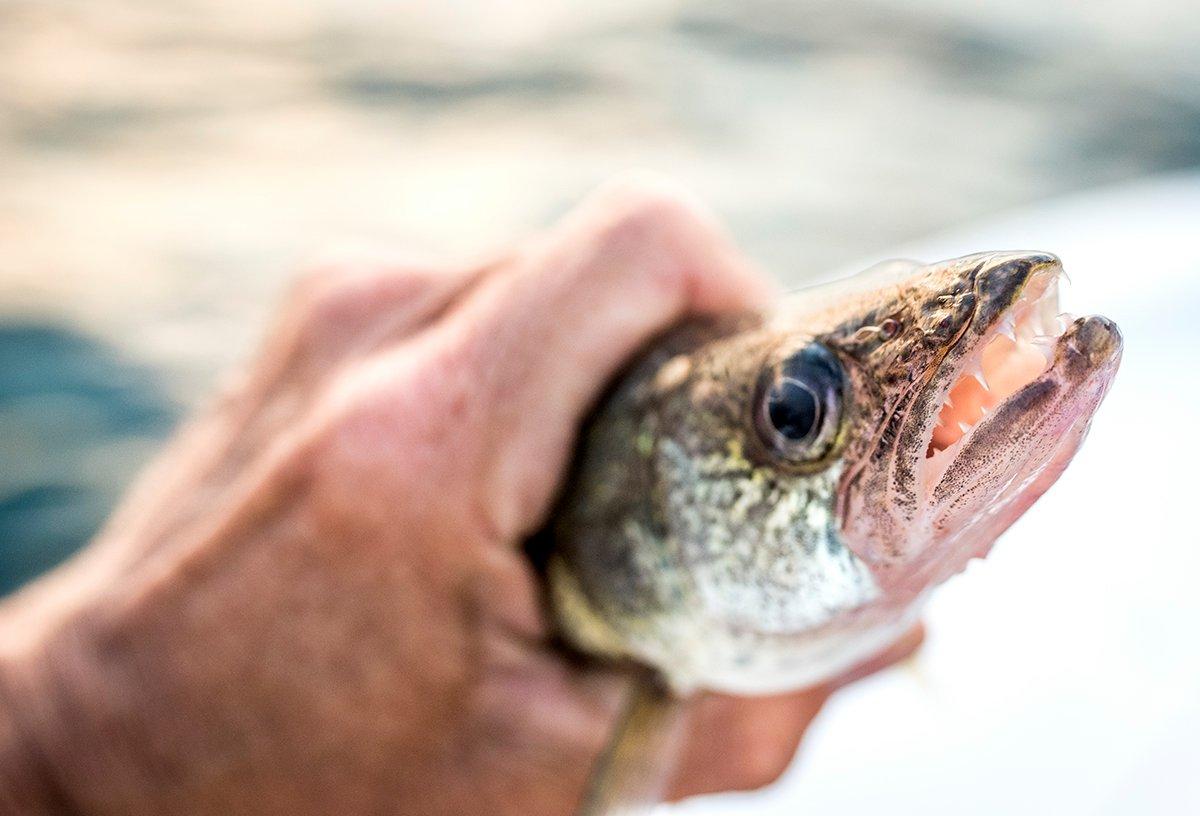 In recent times, catch-and-release walleye fishing has gained ground. Tournaments brought the issue front and center, as they need to abide by strict catch-and-release practices or risk fishing out the lake. The general public, though, still struggles with the thought of pursuing a lack-luster fighter, only to throw back the best part.
To be fair, walleyes often present a real angling challenge, so maybe that's the sell. Many of you will recognize my placement earlier in life on Lake Erie, where I spent time pursuing everything that swims there, including walleyes. At times, despite being surrounded by them, walleyes were impossible to catch. This usually corresponded with the area's mayfly hatch, when all the inhabitants of the lake keyed on the bugs, rather than my baits, for food.
I doubt mayfly is a searched word on Airbnb. Midwest hatches are epic; municipalities are often forced to use street sweepers to rid the roads of bugs which otherwise cause traffic accidents from vehicles sliding on the piles of carcasses. And, oh my, the smell. Pumping gas turns into a struggle to keep your lunch down.
(Don't Miss: How to Crappie Fish from the Bank)
Walleyes themselves have a distinct smell. I used to enjoy it. It's unmistakably meaty, musty, and rich all in one; walleyes smell like they taste good. As a kid, that smell equated with fishing, often with my dad and uncles aboard a drift boat, casting for walleyes on the vast Erie reefs, counting down the fish in the cooler until we punched our ticket. Any day on the lake was an adventure, and a limit of fish was a badge of honor. I doubt I could replace those days with another type of fishing.
I often wonder how to relive those times, since most of the participants now older or gone. Dad still lives in the Midwest and fishes the big lake. Still punching tickets. Maybe that's the real draw of walleye fishing. The lineage and tradition. Doing it like our fathers did, and their fathers before. Still taking part in the biggest thing this region has to offer, according to Airbnb.
There's no admission fee to pay, and few crowds to dodge. Tackle only as complicated as you make it, no excuse needed for taking home a few for dinner. In my mind's eye, I can see my grandmother, the self-proclaimed Walleye Momma of Vermillion, Ohio, grinning ear-to-ear as we cleaned fish. I can smell them. Another day in the books, as only the Midwest can provide.