Gift Ideas For The Gun Enthusiast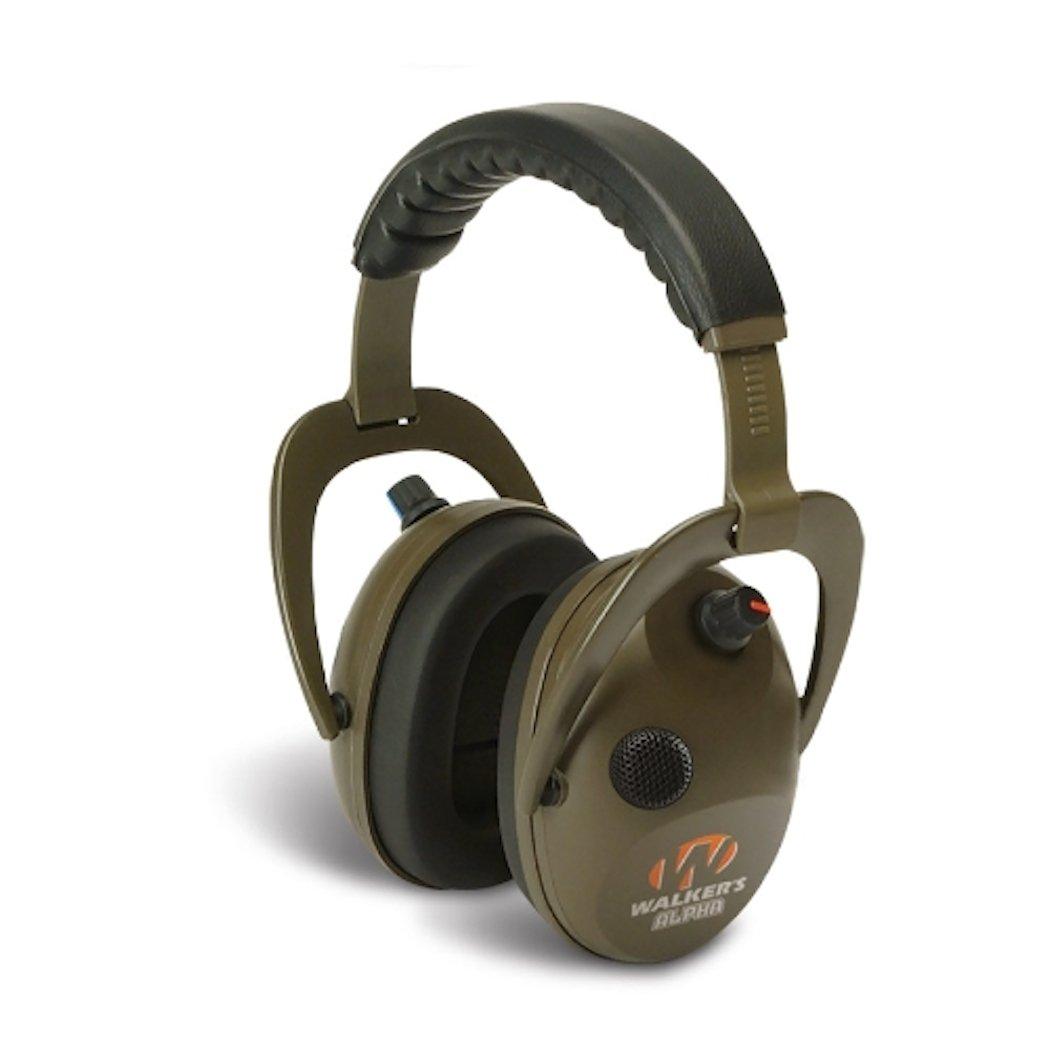 When it comes to Christmas shopping for someone in your family, there can be plenty of stress involved. If there is a shooter in the family, give these holiday gift ideas a glance. There's something in this list the gun enthusiast in your life will love.
WALKERS GAME EAR ALPHA MUFFS
Price: $60
There's one thing I wish I had taken better care of when I was young and dumb: my hearing. There's no excuse for not taking care of your hearing while shooting. Today's electronic muffs make this task easier. Electronic muffs allow you to talk in a normal voice and have the ability to hear noises that would otherwise go unheard with conventional hearing protection. They amplify safe level noises and block out loud damaging blasts.
OTIS GUN CLEANING KIT
Price: $50 to $150 (depending on kit)
After a session at the range, getting your gun cleaned up is next on the list. Otis kits are small and portable. They utilize a breach to muzzle cleaning procedure to protect your gun's muzzle and action. Kits include everything needed for cleaning a variety of guns.
MAGLULA UPLULA UNIVERSAL PISTOL MAGAZINE LOADER
Price: $35
If you've spent an afternoon at the range loading magazines, you know what type of toll that takes on your fingers. The UpLULA makes this task a breeze. This would make a great stocking stuffer for the person who shoots regularly.
LASERLYTE TRAINER CARTRIDGES
Price: $105
A great way to teach shooters to be proficient with their particular gun is dry fire practice. Dry fire practice can be done at home in a safe environment. Laserlyte laser cartridges chamber like a normal round. The cartridge emits a laser beam when the firing pin strikes. This gives the shooter a visual to see where impact would have happened. These cartridges are caliber specific. Make sure you know what caliber the person you are buying for has.
MTM CASE-GARD K-ZONE
Price: $40
For the shooter who can't hold still or the person looking to zero their next deer rifle, this MTM gun rest will get them steady. The K-Zone can be used with handguns as well as long guns. And it only weighs 4 pounds.
TACTICAL WALLS STORAGE SHELF
Price: $180 and up
Ladies, I guarantee your man will love you forever if you get him one of these. They are a bit on the pricey side, though. Tactical walls has revolutionized they way people look at hiding and storing a personal protection firearm. Their tactical shelves look like a normal piece of furniture. The shelf is opened with a magnetic key. Once unlocked, the bottom hinges being down will reveal a compartment to store firearms and extra magazines.
GUNVAULT
Price: $40 to $380 (depending on model)
One of the biggest decisions we have to make is how we are going to store our firearms. GunVault makes numerous types and models of gun safes. From small vaults that can be mounted in a car to biometric vaults that read fingerprints, there is a GunVault out there for everyone. Having your firearm secure with quick access is a major bonus for self-defense. These are great for the person who is hard to buy for. Having a few of these throughout the house will keep a gun handy and secure should the need arise.
AR500 STEEL TARGETS
Price: $10 to $200 (depending on size, thickness and design)
If you're like me, then you love the sound of ringing steel. One of the best decisions I made for my backyard range was including different size steel gongs at various distances. Steel targets come in multiple shapes and sizes and are a ton of fun to shoot at.