Check Out Duck Hunting Nation's grades for Oklahoma, Nebraska, North Dakota, and more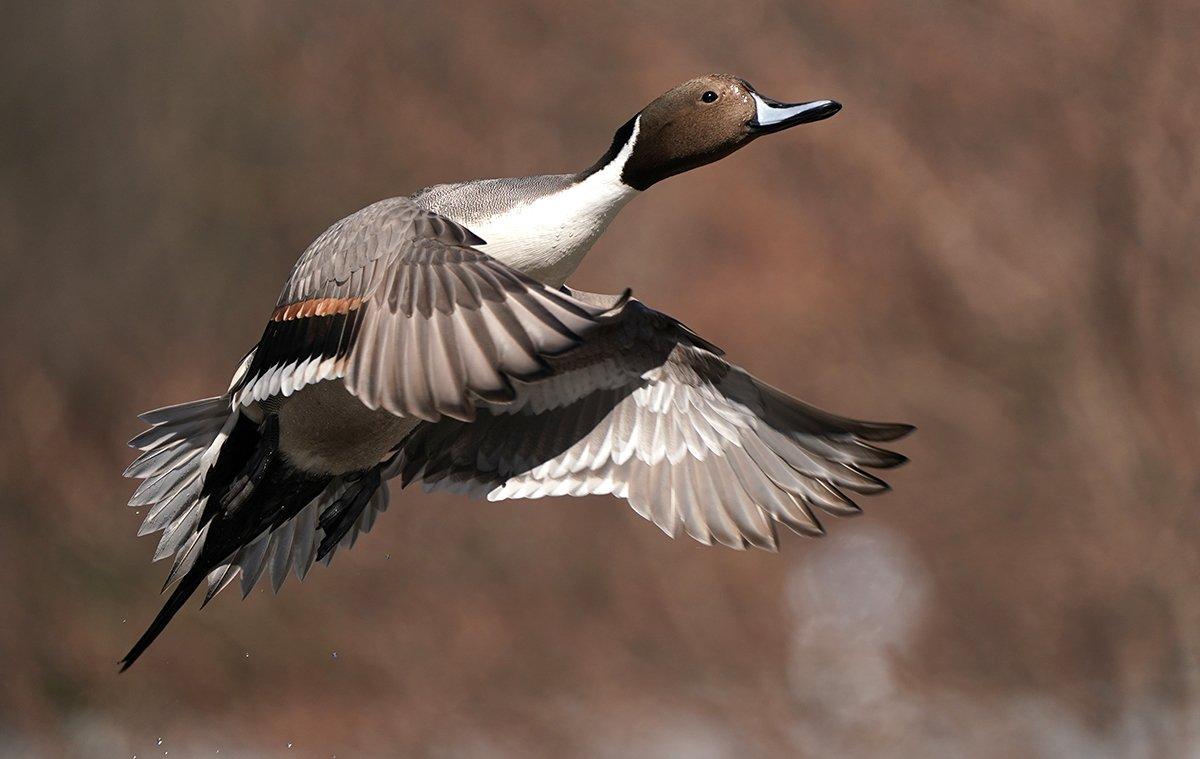 Our third round of Duck Hunting Nation rankings focuses on the fabled Central Flyway. Check out our grades for states from the northern prairies to the Texas Gulf Coast, including insider info. Dive into state-by-state details in each link.
Colorado
This big-game mecca features solid duck hunting and really good goose action, earning it a high ranking. Plus, it has ample public land, and birds stick around late in many river corridors.
Kansas
The Sunflower State is no secret to die-hard hunters. Mallards and geese abound here, and the action lasts late into the season. That's why Kansas earns a solid B from Duck Hunting Nation.
Nebraska
Only one factor limits Nebraska to a B grade: the relative lack of public opportunities. But the state offers tremendous shooting for mallards and geese, especially near its river corridors.
New Mexico
Yep, they hunt ducks and geese in New Mexico. There's just not a ton of waterfowl habitat, which is what drops the state to a poor grade. Still, if you find water, you'll likely have pretty good hunting.
North Dakota
Something would be askew with the Duck Hunting Nation rankings if the Peace Garden State didn't earn an A. It's a waterfowler's paradise, offering great early- and late-season action. Hunt sloughs, rivers, potholes or fields. The opportunities are endless.
Oklahoma
The Sooner State has become a hot destination recently, and it's easy to see why. Hunters there shoot lots of ducks and don't have to deal with the pressure that's common in many Mississippi Flyway states. That's why Oklahoma earns the other A for the Central Flyway.
South Dakota
If you've hunted ducks or geese in South Dakota, you'd be inclined to rank it as an A-list state. Yet it only gets a B from Duck Hunting Nation. Why? Limited nonresident access. Otherwise, South Dakota is every bit as good as its northern neighbor.
Texas
The Lone Star State is a duck and goose hunting paradise, but it scores a B because of the relative lack of public access. Still, from Eagle Lake to the Gulf Coast, opportunities abound in Texas.
Wyoming
Don't be fooled by Wyoming's C grade. The state features pockets of excellent duck and goose hunting. There's just not a lot of waterfowl habitat in this high-and-dry area. In areas with sufficient water, you can really get on the birds.
(Don't Miss: 2022-2023 Mississippi Flyway Duck Hunting Forecast)

Click here for more Realtree waterfowl hunting content. And check us out on Facebook.