Check out Duck Hunting Nation's grades for Arkansas, Louisiana, Missouri and more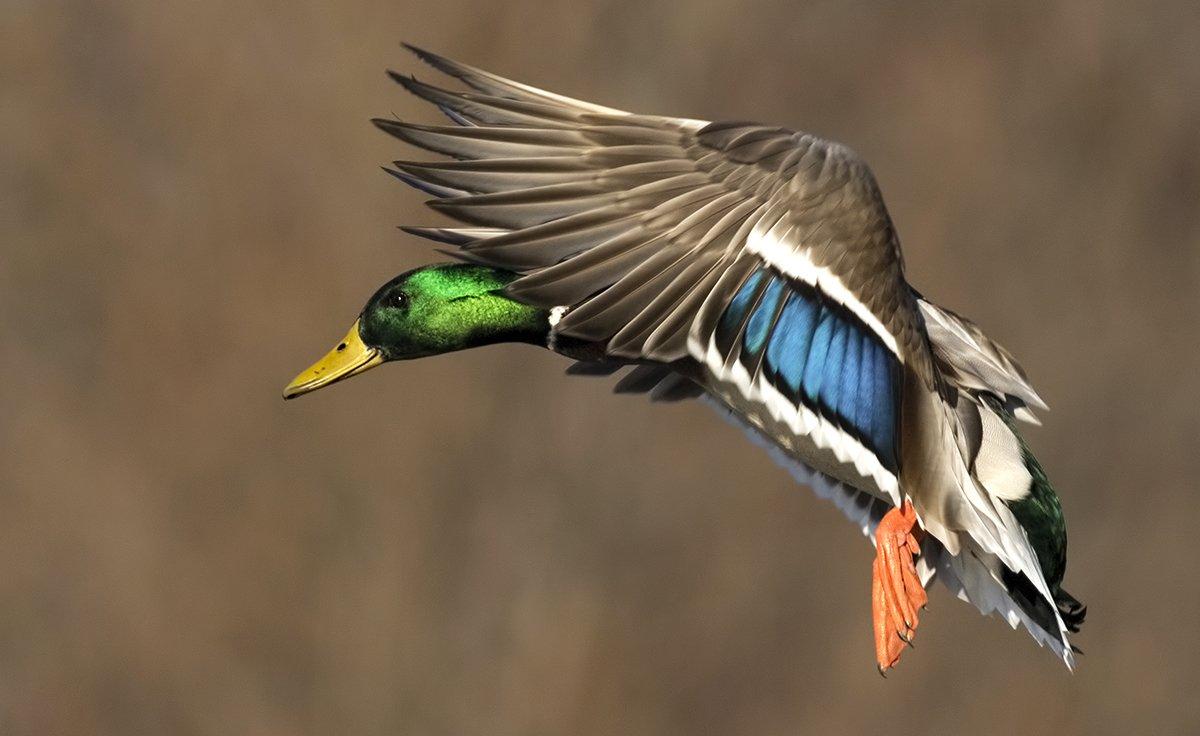 Our second roundup of Duck Hunting Nation rankings features the waterfowl-rich Mississippi Flyway. Check out our 2022 grades for states from the North Woods to the Mississippi Delta, with insider info that might boost your success. And dive into state-by-state details in each link.
Alabama
Duck hunting in 'Bama is usually overshadowed by opportunities in nearby states. That's too bad, because Alabama features surprisingly good shooting in many areas and earns a solid B from Duck Hunting Nation.
Arkansas
Stuttgart. Bayou Meto. The Grand Prairie. Arkansas is steeped in duck hunting lore and tradition, and despite what anyone says, the state still offers top-notch hunting for mallards and other species. There's no debate: Arkansas scores an A.
Illinois
Also rich in duck and goose hunting tradition, Illinois still attracts lots of migrating birds, especially along the Mississippi and Illinois rivers. It receives a B grade only because of somewhat limited hunting accessibility.
Indiana
The Hoosier State is somewhat off the major flyway, and has relatively limited waterfowl habitat and public access, so it merits a C ranking from Duck Hunting Nation. Don't discount it for goose hunting, which can be solid there.
Iowa
Known more for big bucks, Iowa actually offers some good waterfowling opportunities. There's just not a ton of water for ducks, and many public tracts are managed for deer or other upland game. Still, the Hawkeye State scores a C.
Kentucky
The western and southern portions of the commonwealth feature good waterfowling prospects. Elsewhere, pickings can be slim. Don't overlook Kentucky as a destination, but Duck Hunting Nation can only give it a C.
Louisiana
Times have changed, and maybe Louisiana doesn't attract wintering mallards like it used to. So what? It still holds almost every other type of waterfowl imaginable, and the state is practically designed for ducks. Trends aside, it still scores a coveted A ranking.
Michigan
The Wolverine State offers diverse waterfowling opportunities, from diver hunting on Great Lakes to woodies, mallards, geese and more inland. Hunting pressure can make things tricky, but the state still receives a B from Duck Hunting Nation.
Minnesota
Many folks overlook Minnesota as a waterfowl hotspot, dreaming instead about nearby destinations such as the Dakotas or Canada. That's too bad, because the state has many diverse duck and goose hunting opportunities. It's easy for Duck Hunting Nation to give the Gopher State a B.
Mississippi
Between the Mississippi Delta and the Gulf Coast, it's easy to see why the Magnolia State still rates an A-grade from Duck Hunting Nation. The state is a wintering destination for many types of birds, and public opportunities abound.
Missouri
The Show-Me State has received lots of attention lately as an up-and-coming waterfowl destination. Here's a little secret: It's always been good. The Missouri and Mississippi rivers funnel millions of ducks through the state during the migration. It's a B all day.
Ohio
Duck hunting can be really good in some corners of the Buckeye State. It can be relatively tough in others. Still, with Lake Erie and the Ohio River, the state receives a B from Duck Hunting Nation.
Tennessee
Tennessee gets a B, almost entirely because of the great waterfowling opportunities in the western portion of the state. Two words: Reelfoot Lake. Oh, and Kentucky and Barkley lakes. Farther east? There's still opportunity, but it's far more limited.
Wisconsin
You'd expect a state sandwiched between two Great Lakes and the Mississippi River — with tens of thousands of lakes, rivers and streams between — to be good for ducks and geese. And you'd be correct. Wisconsin features tremendous waterfowling opportunities. Hunting pressure and crowding at some public spots are the only factors that drop it to a B.
(Don't Miss: 2022 Atlantic Flyway Duck Hunting Forecast)

Click here for more Realtree waterfowl hunting content. And check us out on Facebook.