The Mississippi River pro remembers the bitter weather, big water and swarms of ducks that changed his future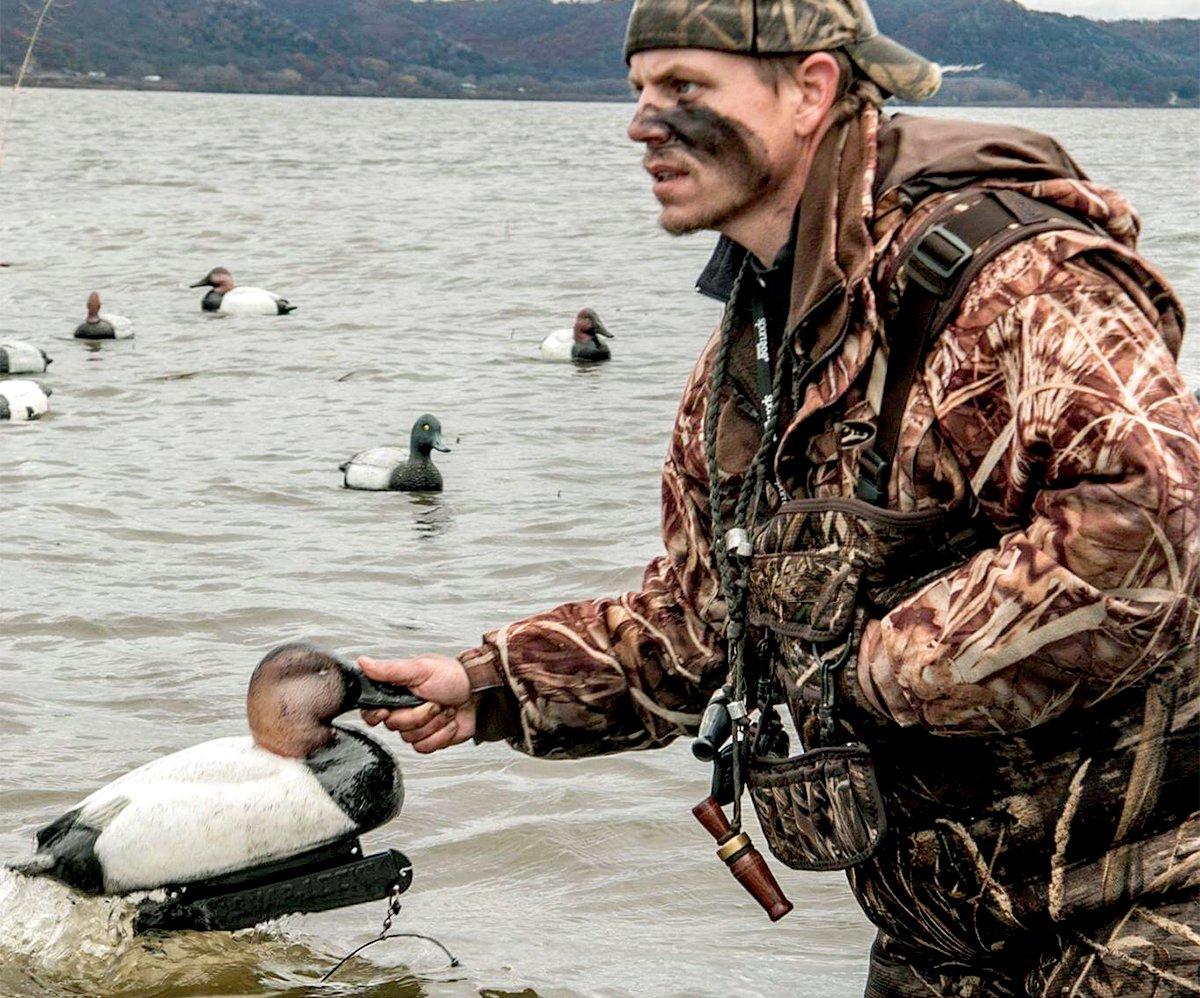 Jeremy Dersham was hooked on the outdoors lifestyle long before he began guiding waterfowl hunters, but a frigid outing during his youth sealed that passion forever.
Growing up, my family and I pursued upland game, small game, waterfowl and, of course, big game, said Dersham, owner of Ridge and River Running Outfitters. It wasn't something we just did; it was a part of who we were. But the hunts that stick out in my head were those with the hardest, nastiest weather conditions and few opportunities."
One late-season hunt in particular stands out. I was still in grammar school, hunting with my family on the Wisconsin River," he said. "It was snowing, and ice was moving down the river, and away we went, hours before sunrise to set up on a point off a channel that we could still access. The snow hitting our faces and the bitter temperatures were something I won't forget. The sounds of wings and birds talking that morning will be forever remembered. As daybreak approached, so did the buffleheads, canvasbacks and mallards. That was it. I wanted to know everything I could about the different duck species: where they lived, what they ate, what their needs were, where they traveled and why they did the things they did.
That fascination continues today, as Dersham guides waterfowl hunters in southern Wisconsin and on the canvasback-rich Pool 9 of the Mississippi River.
Waterfowl are amazing creatures, he said. They see more of the world in a year than most Americans do in their lifetimes. Each species has specific habits. Some are more social than others, some are more vocal than others, and some only eat certain foods. They are incredible birds. The rivers, marshes and forests these birds call home are as diverse as the American public, yet all the species have common features, just like the American public. It's truly incredible.
That passion drives Dersham to share the waterfowling lifestyle with his wife and young children.
Today, my family continues to learn about the various species and areas the birds call home, he said. I'm a big river guy, so my family is learning much about river systems and the birds there. Waterfowling isn't something we just do. It's something that we continuously learn about. Our family is immersed in the outdoors. It's our second home. Personally, if I don't know what's going on with the birds in fall and winter, I feel useless. Knowing where different species are in the fall migration process is a need I have. It's hard to put those feelings into words.
Click here for more Realtree waterfowl hunting content. And check us out on Facebook.