Learn how the pros use down time to prepare for the next campaign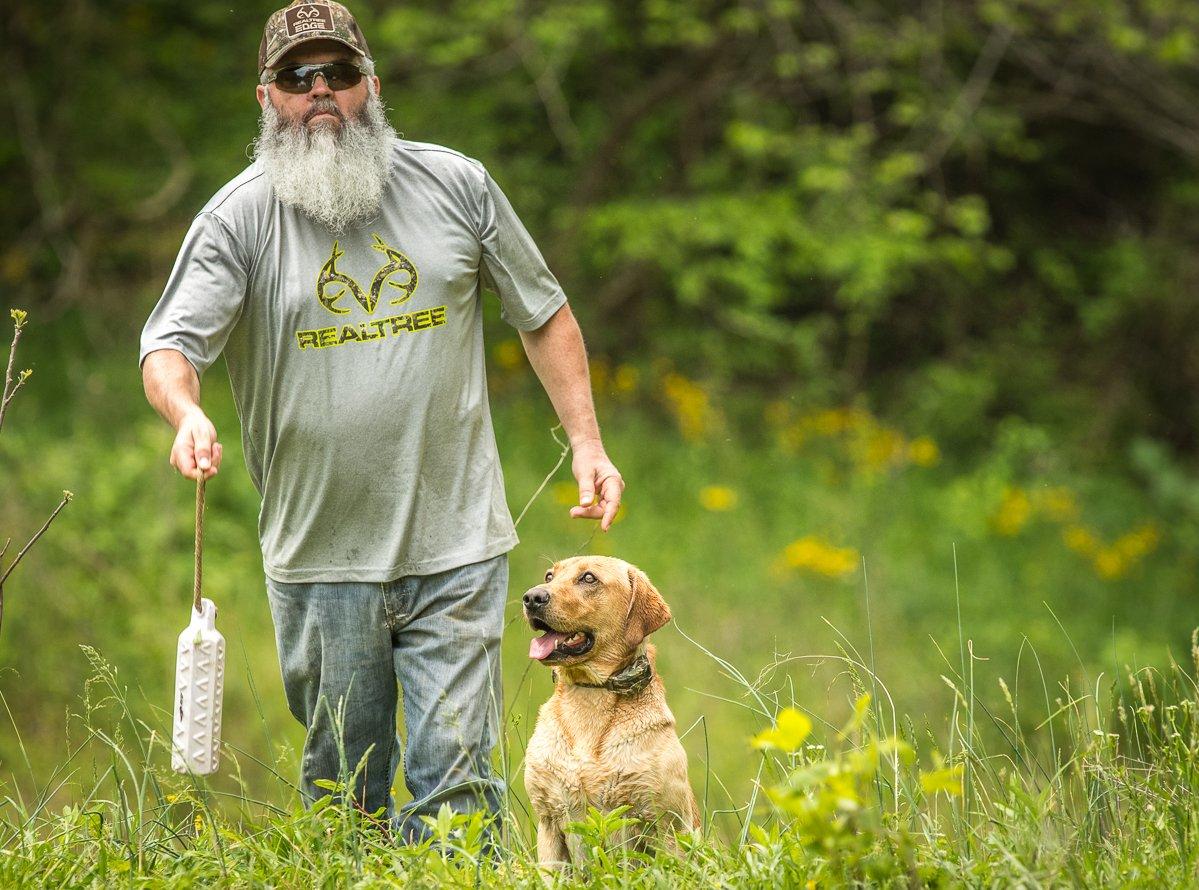 The off-season might seem long and dreary, but hardcore waterfowlers know it offers them precious time to prepare for the next campaign.
In fact, preseason to-do lists often seem so daunting that hunters don't know where to start. Here's how several high-profile duck and goose nuts spend their down months getting ready for the fall flight.
Making Quality Accommodations
In areas where hunters typically manipulate water and food sources for ducks — think the mid- to deep South — habitat is a top consideration.
For me, my No. 1 off-season project is habitat management, says Tony Vandemore, owner of Habitat Flats near Sumner, Missouri. The success of my season starts with habitat management work in the off-season — not just crops, but moist-soil drawdowns to promote good natural vegetation, and planting millet and buckwheat.
Brandon Martin, creative director for Banded, who hunts southeastern Missouri, says he and his hunting partners also work hard at planting crops and moist-soil drawdowns.
We want every acre covered in something that a duck will benefit from, whether we are bush-hogging lanes for ducks to easily access the natural food or leaving the natural food standing for invertebrates to thrive in, he says. This way, the ducks consider our duck hole their 'home' for the winter.
Justin Martin, general manager of Duck Commander, pays special attention to water management, which is critical in the flooded-timber habitat he hunts in Louisiana.
Our No. 1 objective is to get the water off of our trees as soon as possible once they show signs of budding, he says. We leave water later than most so that returning ducks have a place to stop and rest, but once spring has sprung, we open the floodgates on our trees. This is vital to keep the trees healthy and thriving.
Practicing for Perfection
Graham Greseth, owner of MaXXed Out Guides in western Minnesota, focuses on habitat too, but he takes time to make sure his hunting skills don't get rusty.
If I were a hunter looking to make my time in the field as successful as possible, I would spend the off-season working on my calling, Greseth says. Lots of guys throw their lanyards in their blind bags at the end of the year and never touch them again until opening morning. There are so many free tutorials online to improve your calling fundamentals, such as positioning and holding the call the right way, blowing the right air through the call and working on your calling sequences. An off-season spent fine-tuning your duck and goose calling is the easiest way to ensure you maximize the opportunities you have in the blind.
Preparing for Conditions
Jeremy Dersham, owner of Ridge and River Running Outfitters in Wisconsin, hunts many large public areas where he has no control over habitat or water levels. So, he spends the off-season prepping for whatever Mother Nature might throw at him in fall.
Each fall, you have a window to hunt different species of birds, and it's always changing due to weather and habitat conditions, he says. I want to know what the current habitat is going to offer migrating birds and be ready to adjust when the opportunity arises. For example, if we have a year of extreme water levels, lots of food can be lost in rivers, but that also creates new food sources in grain fields and flooded timber areas. It also creates expanded bedrooms for birds to call home. I want to have a general idea of those areas well before the season begins.
In dry years, the opposite occurs, as food will be dried up in certain areas, such as small waters. That also shrinks the areas they'll call home, but it can offer a plethora of food sources on rivers and bigger areas of water.
Dersham also focuses on how he'll access those spots — a consideration that can vary wildly with fluctuating water levels.
Paying attention to conditions leads to having gear in working condition to make the different types of hunts realistic, he says. That might mean small watercraft — canoes, kayaks, or small johnboats — for low-level rivers in dry years, to layout blinds and portable blinds in fields and edges. It might also mean having large watercraft to safely handle swift water, along with long decoy lines to adjust to deep depths you don't normally experience.
Finally, Dersham notes that more than just your equipment should be in shape. Make sure you, your retriever, and your crew are in good physical shape to handle a 3- to 5-mile hike to a secluded pothole with backpacks full of gear, or dragging a boat across a low-level mud flat to break ice to get back to some of the last pockets of water.
Click here for more Realtree waterfowl hunting content. And check us out on Facebook.