Want to keep that fresh hotspot producing? Don't do these things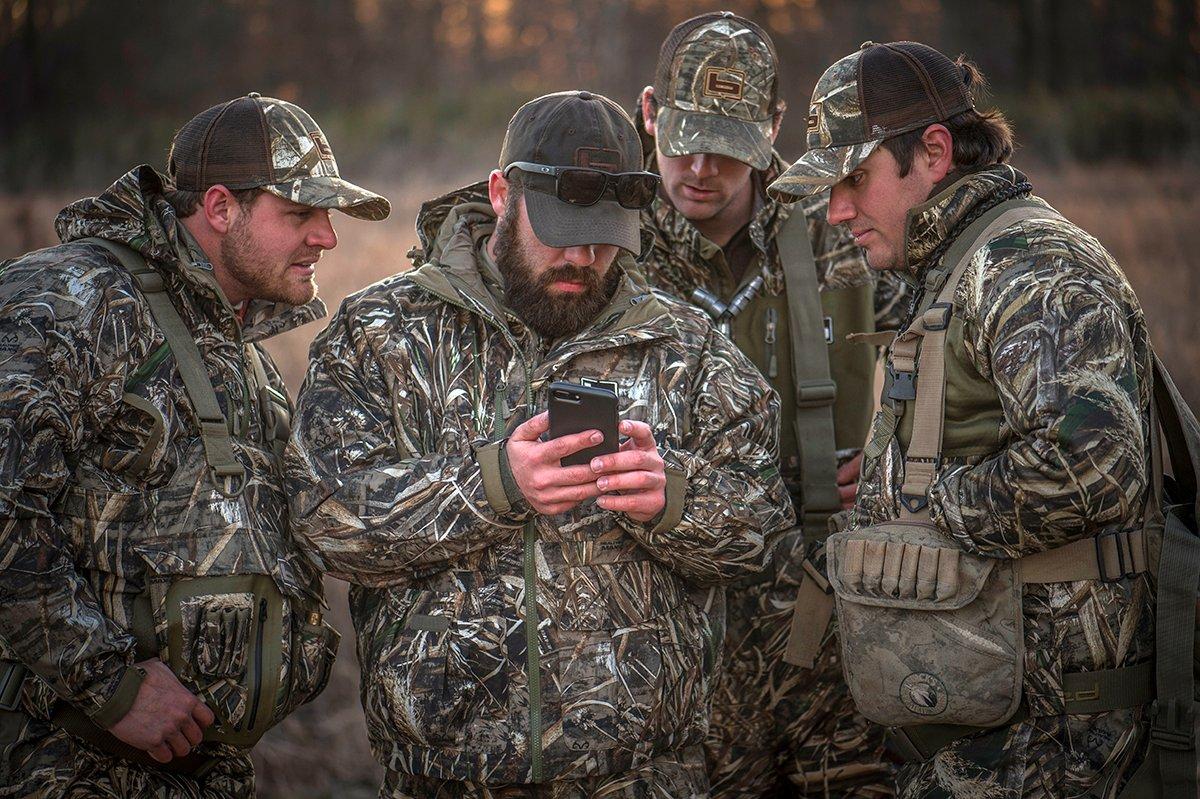 Nothing gets a duck hunter's heart pumping like finding a new spot loaded with birds.
Unfortunately, nothing sends a duck hunter into a spiraling vortex of despair like swiftly burning out a new area and turning it into a wasteland of empty skies and broken dreams.
Don't think it can happen? Guess again. Here's a tongue-in-cheek look at how to quickly — and perhaps completely — bugger up a new honey hole.
Get It Wrong from the Start
Many hunters fail to scout new spots thoroughly and analyze the best setup and hunting plan. Maybe they're in a hurry to leave the area so they don't spook birds. Or perhaps they envision an easy, intuitive hunt. Either way, they might miss subtle clues.
Pay careful attention to how and when birds use an area. Are they roosting at the spot or filtering in during the morning? And watch how they approach and enter the area, especially during different wind and weather conditions. Then plot a sure-kill setup that will let you execute a surgical hunting strike, in which you fill straps and then leave quickly, letting birds settle down. Extended sessions of working circling birds combined with multiple three-and-out volleys do little for long-term success.
Bring the Army
In the quest for pile-shot glory, guys often bring far too many buddies to new spots. Sure, lining up 10 guys in a goose field is the only way to score a 10-man limit. However, it's also a good way to sully the area, especially if your buddies can't shoot, call or keep their heads down.
Even success with big groups can lead to disaster. Inevitably, someone will talk, and you'll soon field questions from acquaintances or strangers about where you shot those birds. And if the spot is publicly accessible — a timber hole, prairie pothole or permission-hunt goose field — a sneaky quasi-friend will probably hunt the area when you're not there. Secret exposed. Spot ruined.
Hunt Far Too Often
If your first day at a new spot is a big success, you might as well keep hunting it, right? Argh. There's no surer way to blow it up. Many scenarios are one-and-done, anyway, such as mallard shoots at prairie sloughs or honker hunts on relatively small fields. But even in situations where birds might return — an isolated timber hole, a big-water travel route or an impoundment with good food sources — ducks and geese will not tolerate consistent pressure. They simply go elsewhere.
After your initial hunt, leave the area alone but monitor it closely. Watch to see when bird numbers build sufficiently for a second outing. Then spring the trap again, and repeat throughout the season, within reason.
Brag It Up
Waterfowlers have always enjoyed sharing success stories and photos, but in the age of social media, those tales and pictures can cause headaches, as they might reveal info about your new hotspot.
Maybe the locals don't know the exact location of your honey hole, but many probably know roughly where you hunt — the lake, township or wildlife management area — and what your rig looks like. And it doesn't take too much effort to drive around during a Saturday morning to spot your truck at a boat launch or alongside the road. The next day, you might have an army of tail-pipers waiting.
Go ahead and post pictures, but be somewhat discreet. Better, wait until after the season. That way, you can upload them in one giant batch, and your secret spot will remain safe for another year.
(Buy alert: Men's Realtree Timber Camo Short Sleeve Guide Shirt)
Click here for more Realtree waterfowl hunting content. And check us out on Facebook.