Bigfoot Hunting the Bluegrass State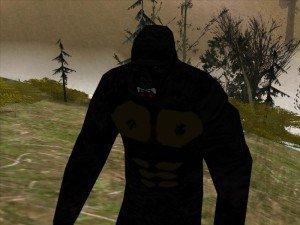 Does hunting traditional game, such as turkey, deer, elk and bear no longer challenge you? Are you looking to up the ante a bit with something a little bigger and more elusive? Well, how about giving Bigfoot hunting a try? Unfortunately, you've just missed out on a Bigfoot hunt recently held in the Daniel Boone National Forest in eastern Kentucky – the second in five months, but lucky for you, there's another one scheduled for April 2013.
Last Saturday, approximately 50 registrants forked out $75 apiece to attend the event, which included afternoon lectures and presentations at the Hampton Inn in Morehead.
According to this article on Kentucky.com, the Bigfoot hunters hit the woods with infrared cameras and laser pointers. For an additional $25 a piece, participants could buy boxed evidence kits that included plastic bags, specimen cups and tweezers to collect Sasquatch scat, hair and other evidence left behind by the creature. The kit also included ingredients to make plaster casts of Sasquatch footprints.
The night hunt apparently lasted 'til 2 a.m.
There was no word in the article as to whether or not any of the hunters spotted Bigfoot or collected any legitimate Bigfoot evidence, but the Kentucky Bigfoot Research Organization has received more than 230 reports of sighting since its founding in 1998.
According to the article, participants interviewed would only give their first names for fear of being persecuted by nonbelievers. But, according to an Angus Reid Opinion Poll, approximately 30 percent of Americans believe that Bigfoot either definitely or probably exists. So, are you in that 30 percent of believers? Care to share your Bigfoot stories? Would you go on an organized Bigfoot hunt?