The featherweight fighter is known for an undefeated record, Arkansas pride, and a quest for camouflage shorts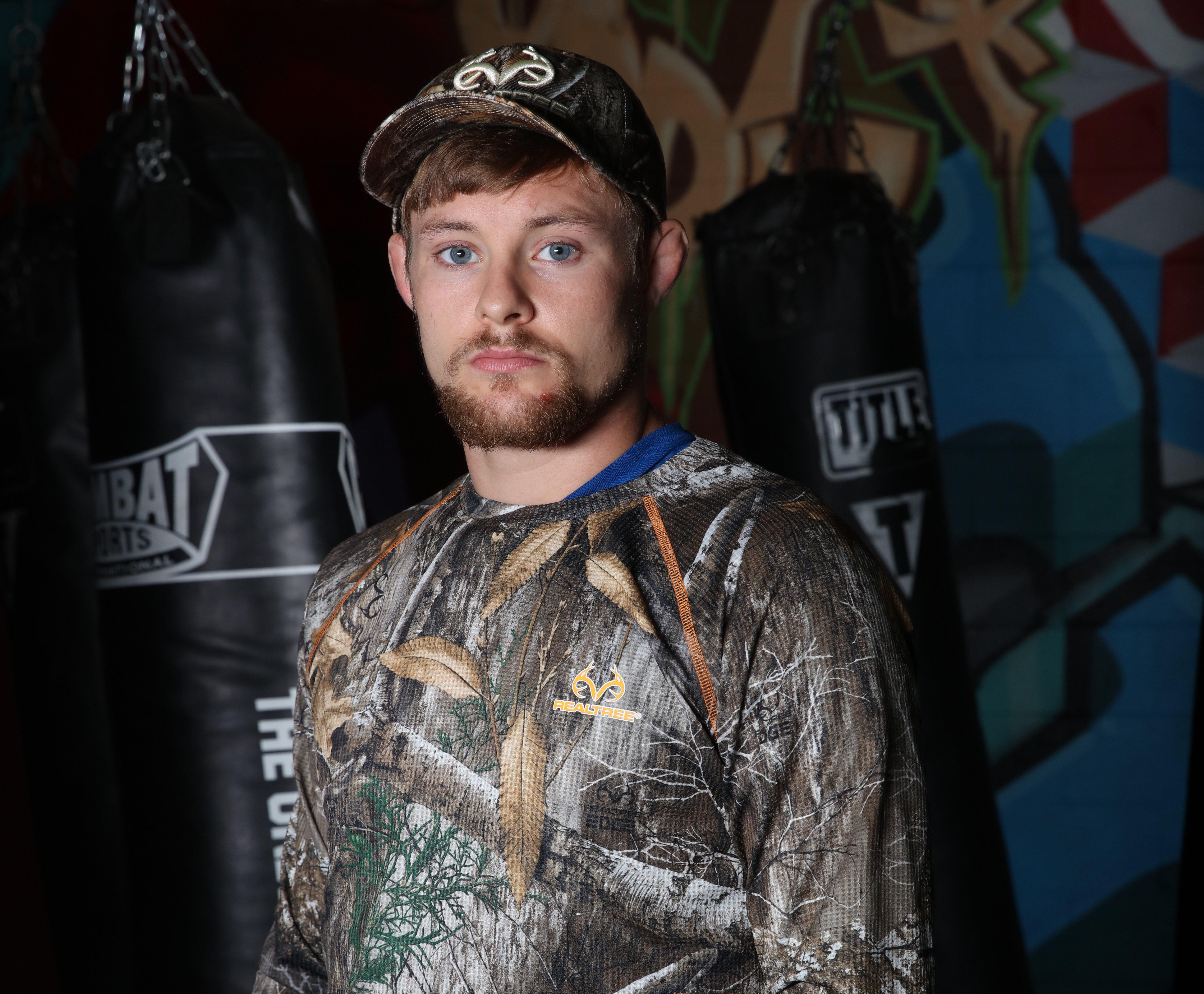 UFC fighter Bryce Mitchell, aka Thug Nasty, may be a rising featherweight star, but the Arkansas native is still a country boy at heart. Like all country boys, he loves his camo — and we're excited to partner with him to put Realtree EDGE, his favorite pattern, in the Octagon.
When he's not in the ring, Mitchell, 25, is hunting, fishing, farming, or hanging out with his family as documented in the YouTube docuseries Home Grown Fighter. He has won all of his 13 MMA fights, including a 4-0 record in the UFC. Nine of those he's won by submission. And each time he's given a microphone, he asks for one thing: a pair of camo shorts. Per UFC rules, fighters are required to wear official Reebok uniforms and gear and so far, those uniforms haven't included any camo options. Mitchell's been vocal about that, and we noticed it here at Realtree.
Reebok, y'all are gonna have to kill me or make some camo shorts 'cause I ain't shuttin' up 'til then! he said during the aftermath of his legendary fight against Matt Sayles that resulted in only the second twister submission maneuver in promotion history.
Mitchell's large fan base — which no doubt includes more than a few Arkansans who love their camo, too — has been loudly lobbying for the camo shorts. Even UFC President Dana White, who said that Mitchell is without a doubt the most exciting featherweight to watch, wants to ensure the rising star is happy. You want us to make sure we find camo shorts for you with the Reebok deal? White asked in a recent video shared on Twitter. Soon. We'll get you camo shorts soon.
So, how soon is soon? We've been working with Mitchell's team and Reebok to make it happen. Realtree has welcomed Bryce in like family and have done everything in their power to ensure he is able to wear camo shorts in the Octagon, says Matt Weibel, Mitchell's manager. The shorts have been in production, and have been sent from Reebok to the UFC for approval. The hope is that they are approved for Bryce's next fight, and you will see the first custom shorts since the start of the Reebok deal, inside the Octagon.
Dana asked what pattern I wanted for the shorts, and Realtree EDGE was the best choice I could've made, Mitchell adds. I'm pumped to be a Realtree athlete, and excited to wear these in the Octagon.
Stay tuned. Mitchell said on Twitter that his next fight will be announced any day now.