Your Ugly Hunt Camp Photos
Realtree asked for your ugly hunt camp photos and you delivered. Sure, these camps may be unappealing on the surface, but we know in the eyes of the hunt-camp inhabitants, these homely habitats are beautiful. These are the places where friendships blossom, families bond and memories are made. Do you have an ugly hunt camp of your own? Feel free to share if you do.
Image Title:
Thank Goodness for Shower Curtains
Image: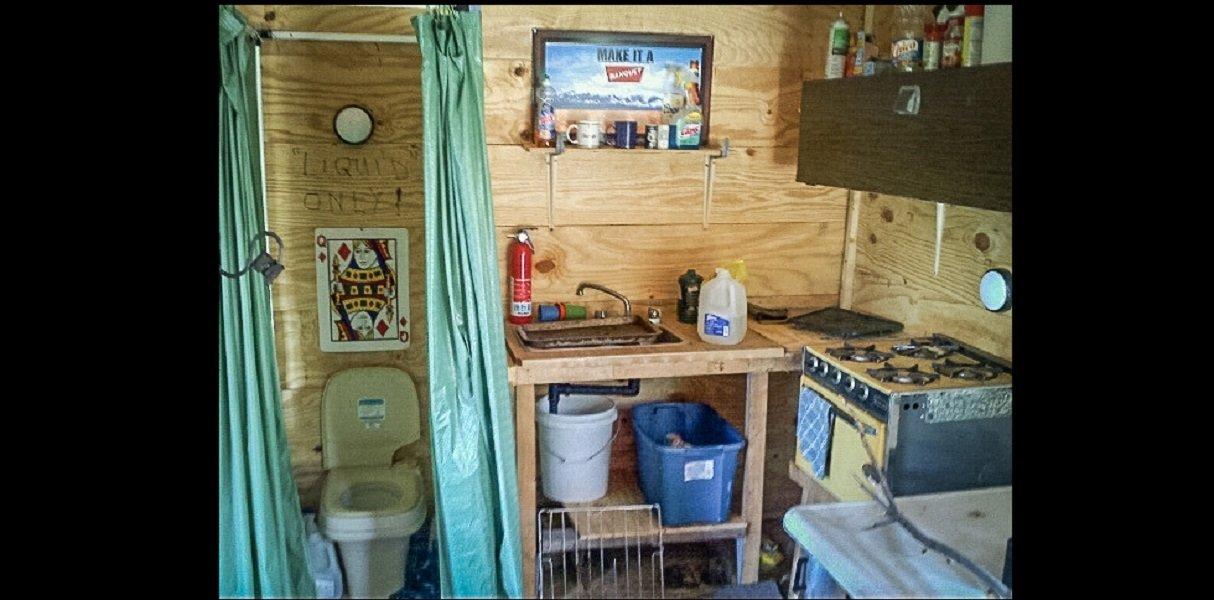 Image Story:
This beauty in Butler County, Pennsylvania, was submitted by Matt McConnell. Who needs a bathroom wall or door when you have a couple of perfectly good shower curtains? Looks a bit cramped, but it's just exactly what a hunting camp should be.
"It's a place where our family and friends come together each year the weekend after Thanksgiving to make memories and for camaraderie," McConnell said. "It's a place where we reminisce around the wood stove. A place where we tell stories while playing poker. A place where we feel the presence of those who are no longer with us."
Image Title:
Indoor Kitchens Are Overrated
Image: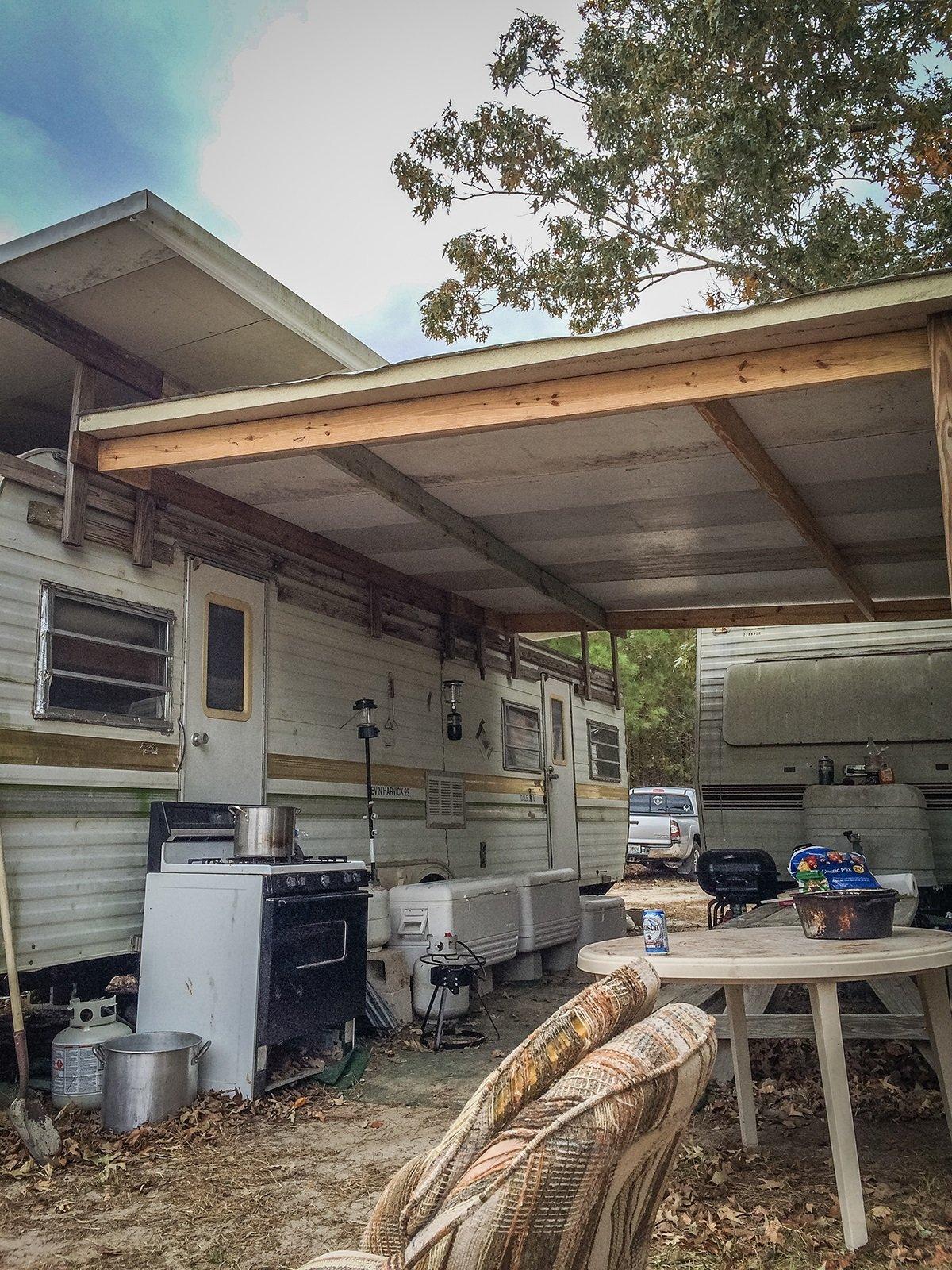 Image Story:
This Dublin, Georgia, hunt camp takes the open-air kitchen concept to a different level. But hey, camp doesn't have to be fancy to be fun. Kevin Dorsett and his buddies from Venice, Florida, call this beauty home away from home.
"We added a little rain protection and a roof for our nice outdoor kitchen as you can see," Dorsett jokes. "The trailers are gutted out on the ends with bunk beds, and when four old guys get in there and start snoring, the whole trailer shakes!"
Image: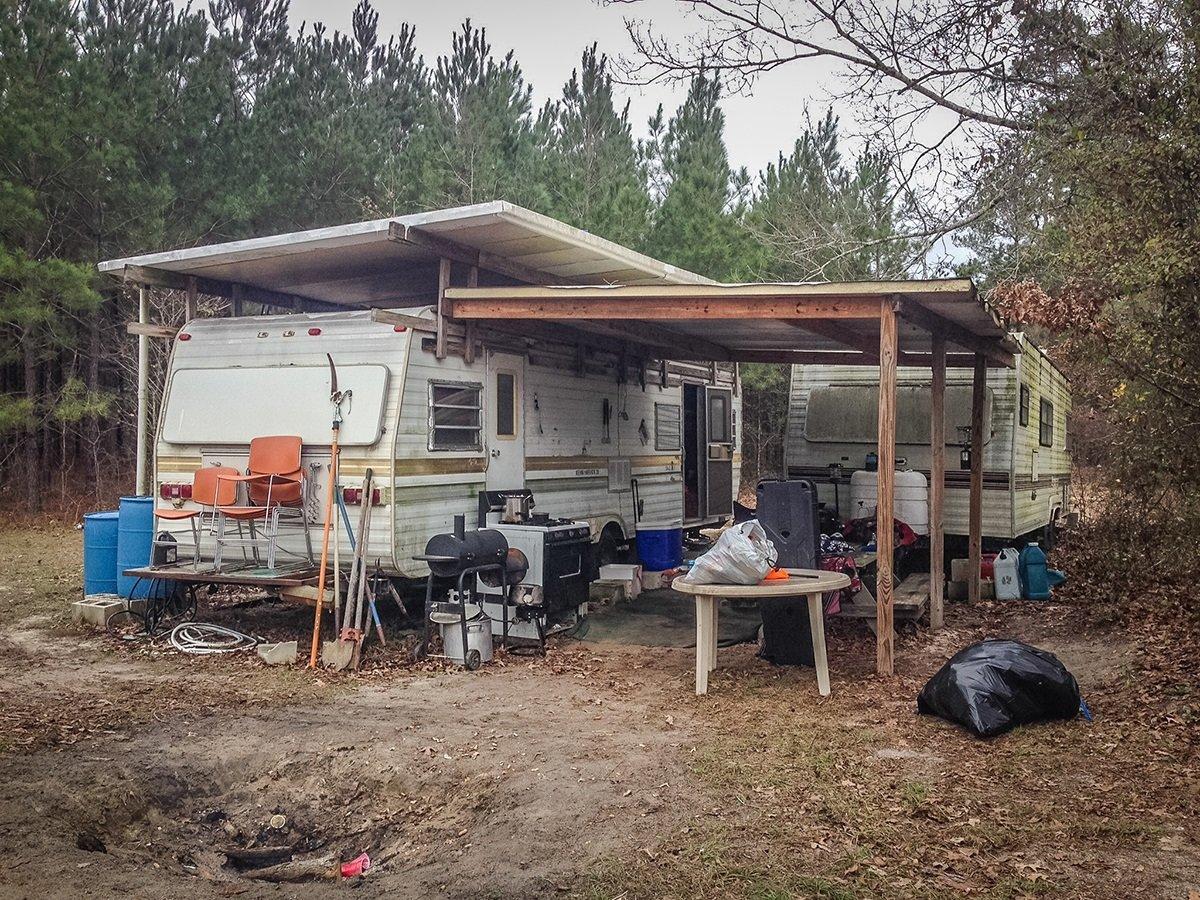 Image Story:
Here's another view of Kevin Dorsett's Georgia gem that he shares with his buddies from Venice, Florida.
"We love it and make it work," Dorsett said. "It's the best time when we all get to go up there and be with friends and family at hunting camp."
Image: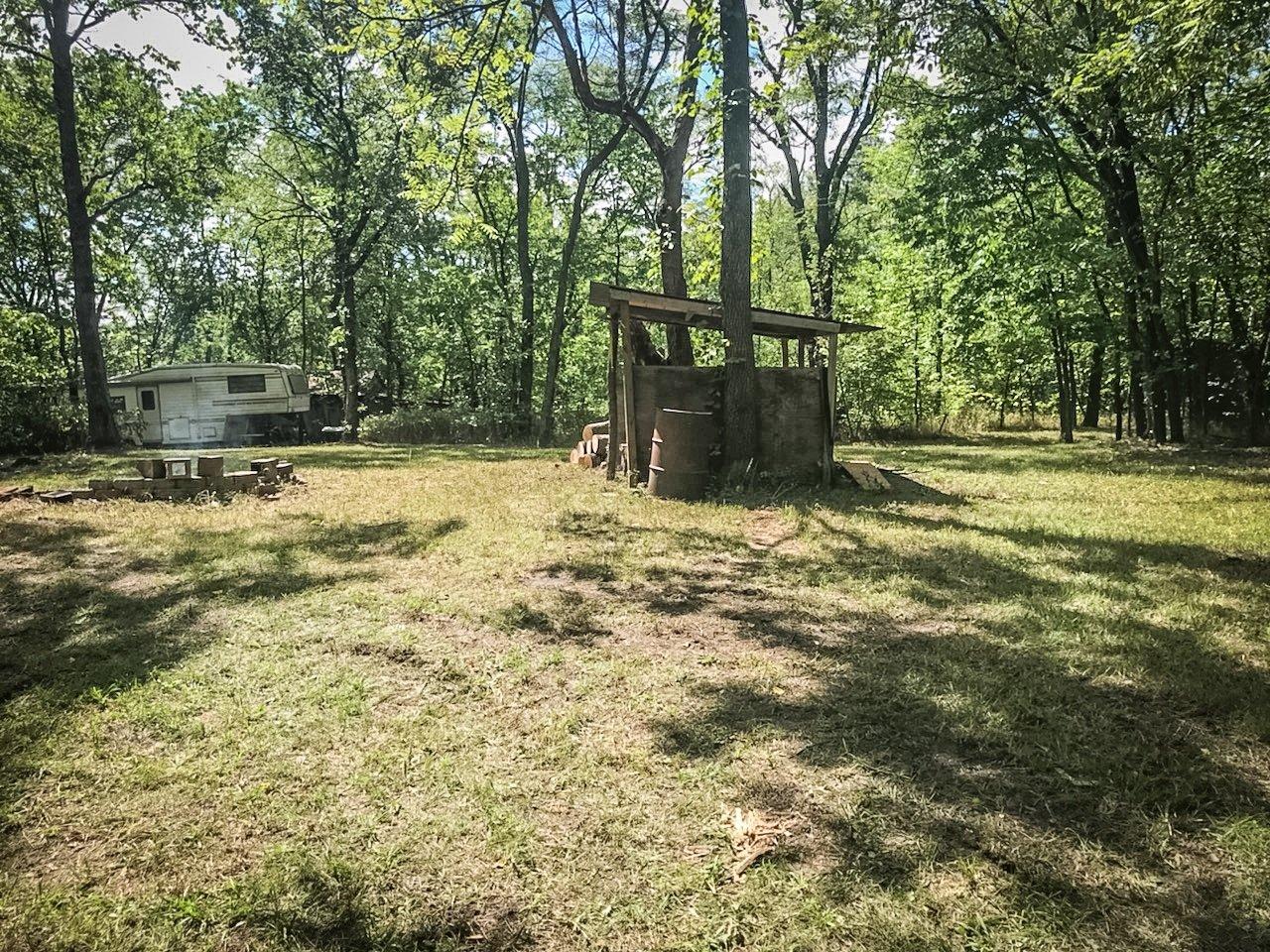 Image Story:
Jeff Thompson's modest hunt camp looks like it has plenty of room to sight in a gun or bow. There's certainly nothing lavish about this camp, but we bet it's well-loved.
Image: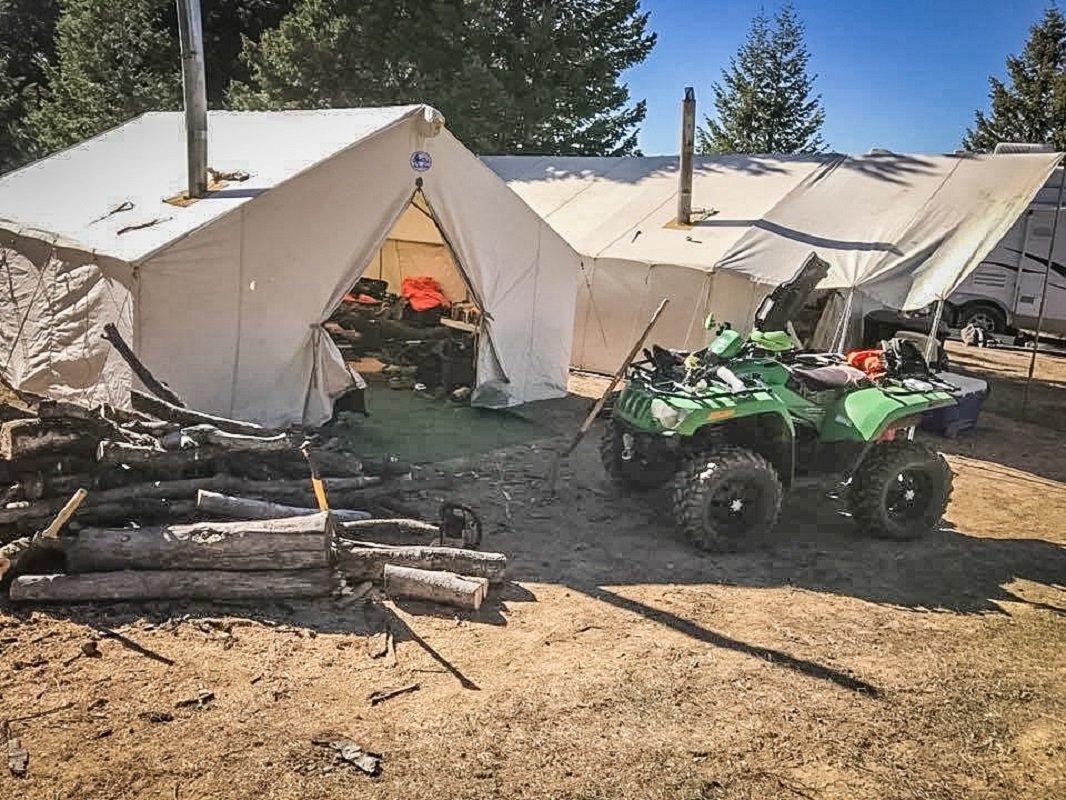 Image Story:
After a day of hunting in the Colorado mountains, Jeremiah Popp and buddies enjoy camaraderie and comfort in this camp built of tents and tarps. There's nothing high-maintenance about these guys. Even though this camp is rugged and basic, it no doubt has everything they need for a great mountain hunt.
Image: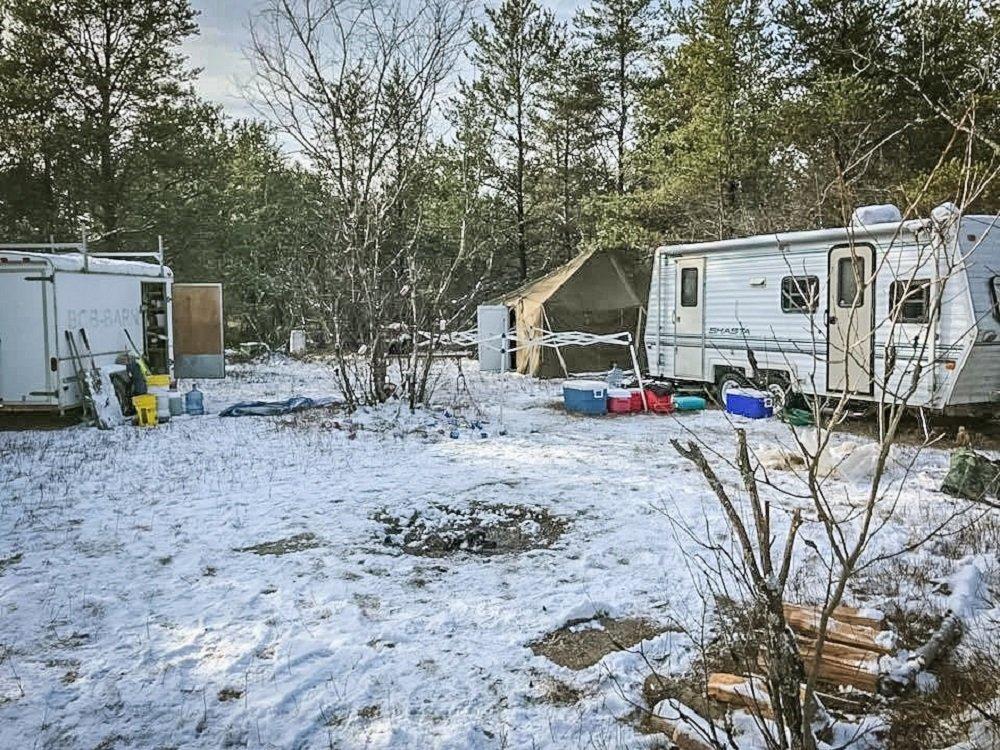 Image Story:
This camp may look unimpressive to most, but to Corey Johnston, it's something special for sure. This Grayling, Michigan, hunt camp was established by Johnston's dad many years ago, so the memories are plentiful and Johnston looks forward to making many more.
"It's the absolute best time of our year," Johnston said.
Image: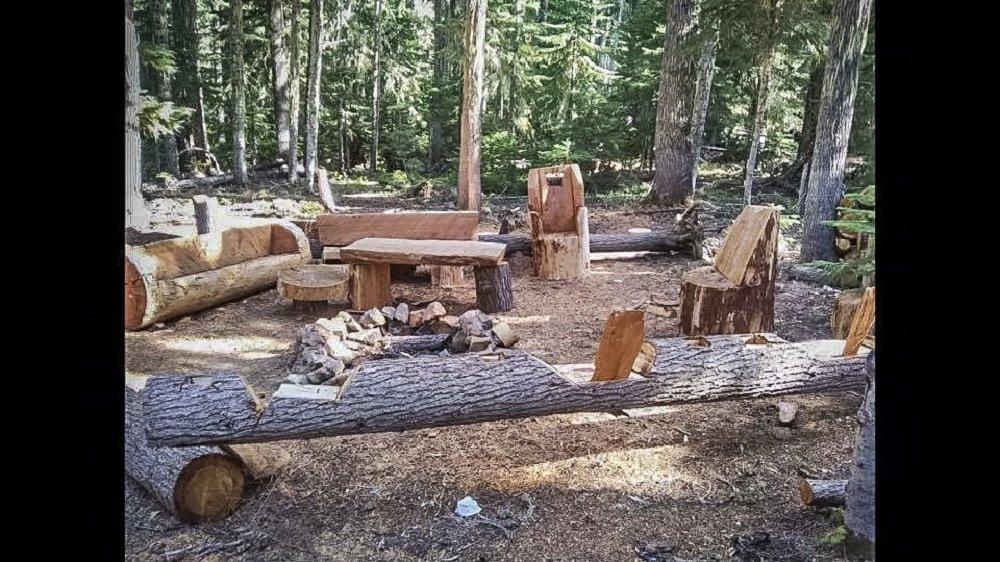 Image Story:
Talk about resourceful! Why haul in chairs and tables when you can carve them out of trees and stumps? The hunter who submitted this image enjoys lounging around on nature's furniture with hunting buddies in Oregon's Umpqua National Forest. This hunt camp almost has a whimsical look and feel.
Image: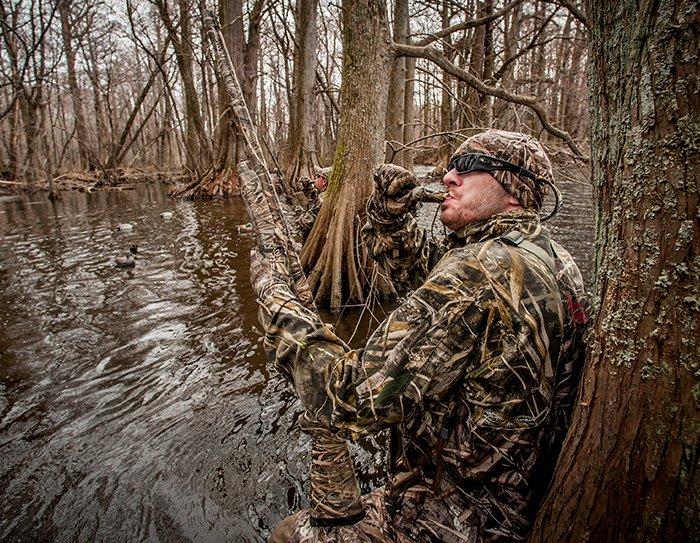 Image Story:
It's certainly not pretty, but that doesn't matter to Dale Cameron who loves his little camp in Vale Verde near Del Rio, Texas. This modest hunt camp has that well-worn look of a much-loved teddy bear.
"We just enjoy going down and making memories and teaching the kids about the outdoors and hunting, but it's really more than about hunting, it's about spending time with family in the great outdoors -- in God's country," Cameron said.
Image: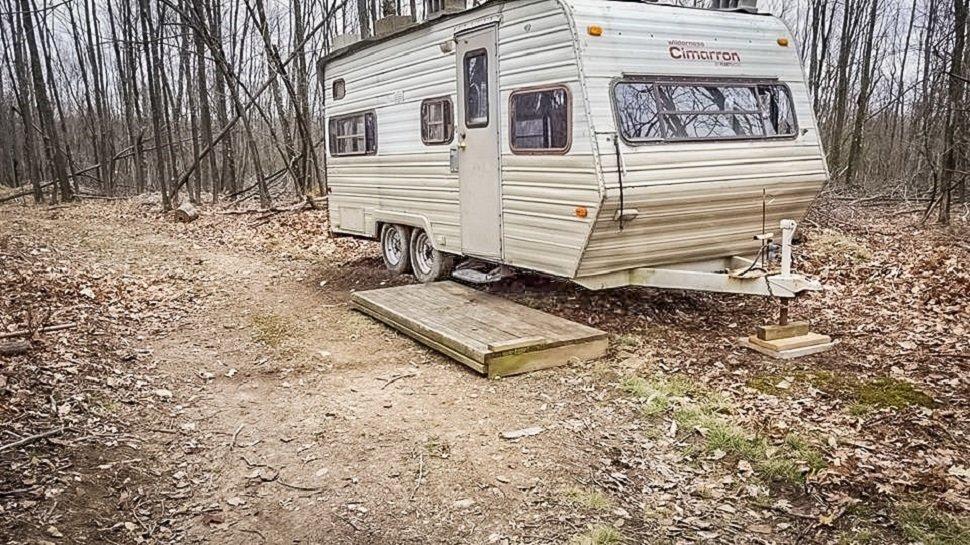 Image Story:
This beauty is on private property in Clearfield County, Pennsylvania, near state game lands.
"I am going up this weekend to do a little work," Jason Holdren said. "It needs leveling and set. Also treestands need moved. Early muzzleloading season starts Oct. 13-20."
Image: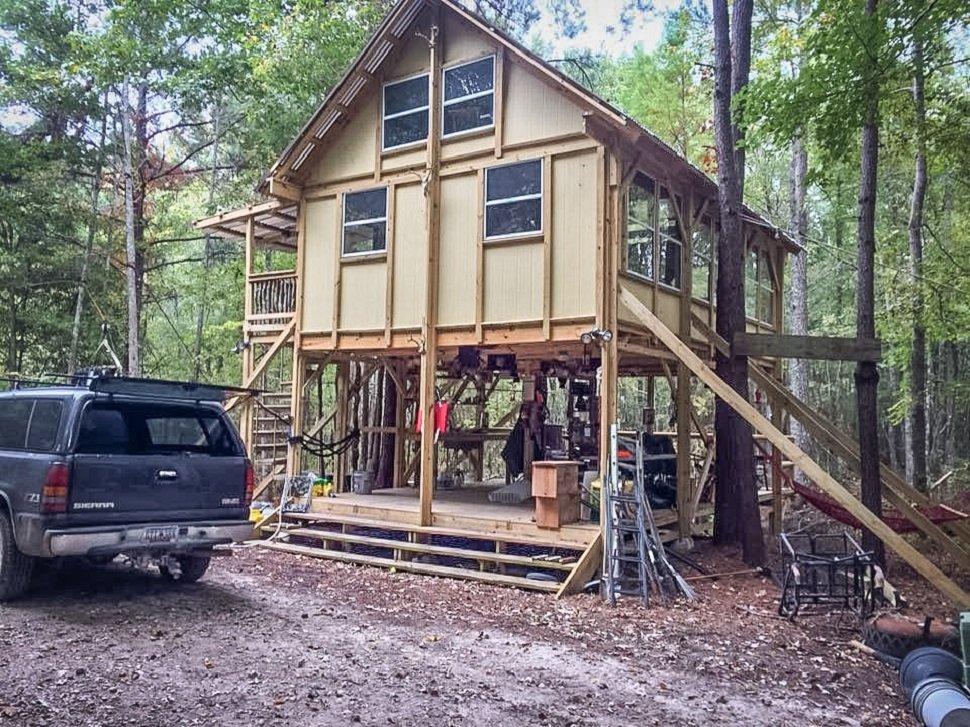 Image Story:
We like the looks of this South Carolina hunt camp submitted by Donald Tanner. It's basic, but open and roomy. Who wouldn't like to relax in that hammock after a long morning's hunt.
Image: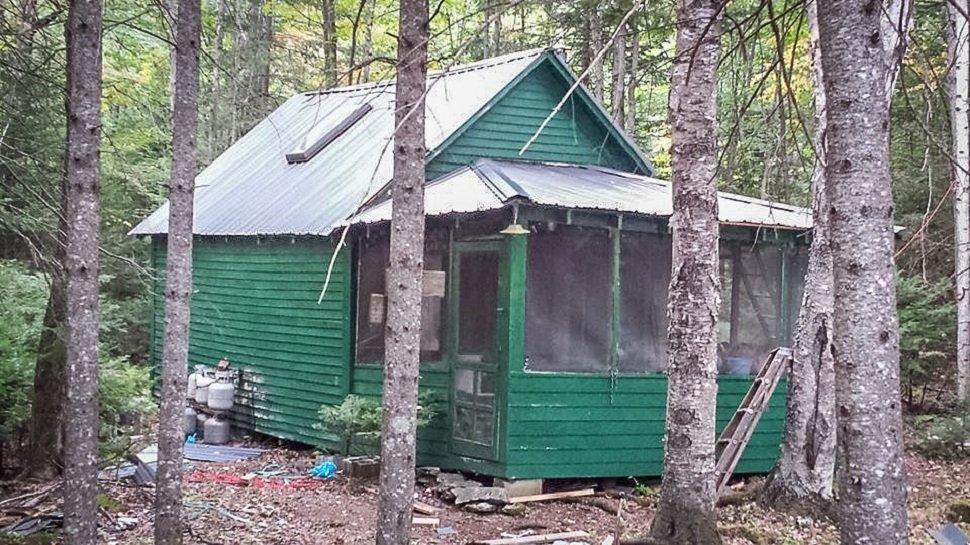 Image Story:
I had to christen this colorful camp "The Shamrock Shanty." There's no overlooking this bright-green building, but we bet the memories made there by Brian Lee are as colorful as its exterior.
Image:

Image Story:
Sherry Canada Fegen submitted this image of her little hideaway. It's nothing special to the casual observer, but good times are had in this little hunt camp.
Image: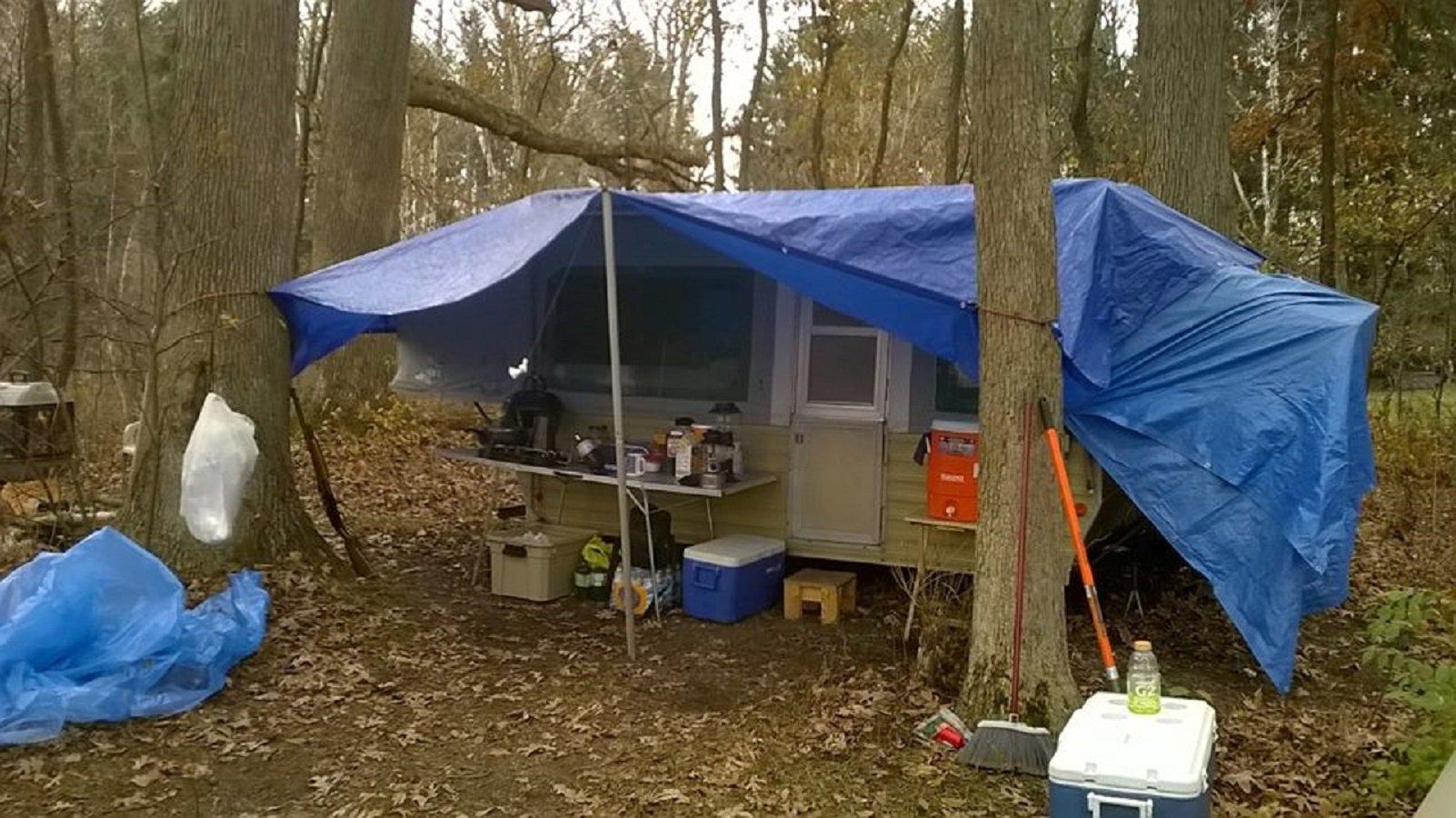 Image Story:
It may be tiny, but it's all Jason Hamden needs when pursuing game in Lapeer County, Michigan. After all, how much space do you really need in a hunt camp? Just somewhere to comfortably sleep and eat serves the purpose.