Campfire Fried Potatoes and Sausage
Need a quick and easy recipe to feed a hungry deer camp? It's hard to beat fried potatoes with sliced smoked sausage. We use white russet potatoes and a pack each of hot and mild Team Realtree Smoked Sausage from Uncle John's Pride. The combination makes the perfect heat level for our crew, but you can use all hot or all mild if you'd rather.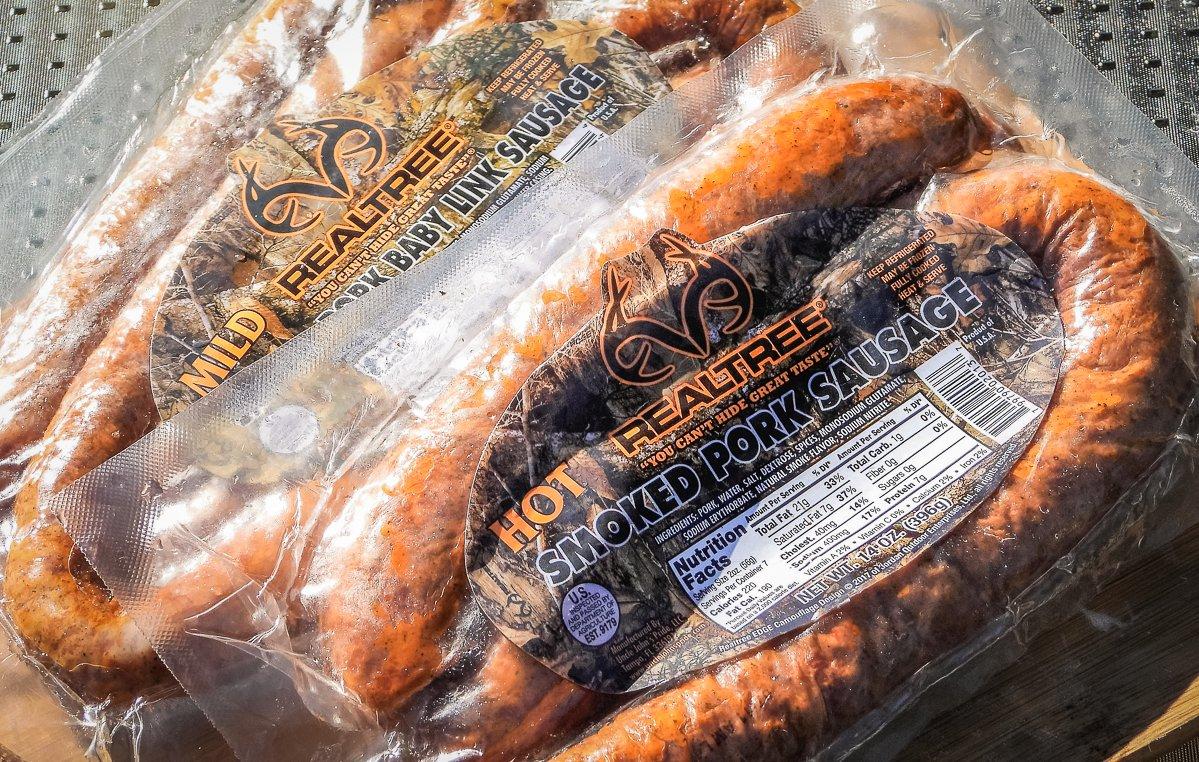 You'll need a large iron skillet like the Lodge 12-inch or 13.25-inch to hold everything in one pan. An adjustable grill like the Breeo Outpost makes heat control easy with its ability to quickly raise and lower and swing in and out over the flame.
Ingredients
4 pounds russet potatoes, peeled and sliced
One 14-ounce pack of Team Realtree Mild Smoked Sausage, sliced
One 14-ounce pack of Team Realtree Hot Smoked Sausage, sliced
Salt and pepper
Pinch of red pepper flakes, optional
Cooking Instructions
Start by peeling and slicing the potatoes thinly. Slice both packs of sausage.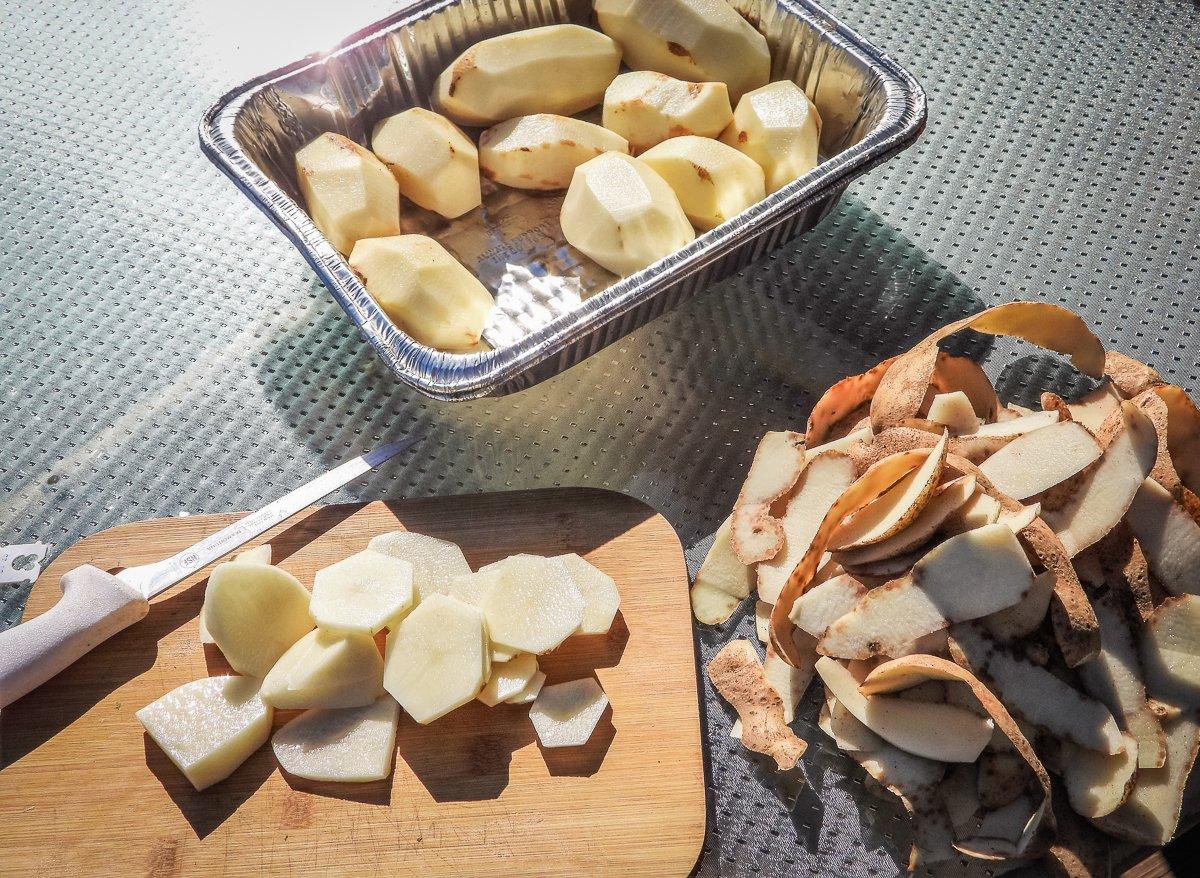 Add the sausage to a pan over medium heat on the fire or a camp stove. Render the sausage until slightly crisp and the sausage has released some grease. After 7 to 9 minutes, move the sausage to a plate, leaving the grease in the skillet.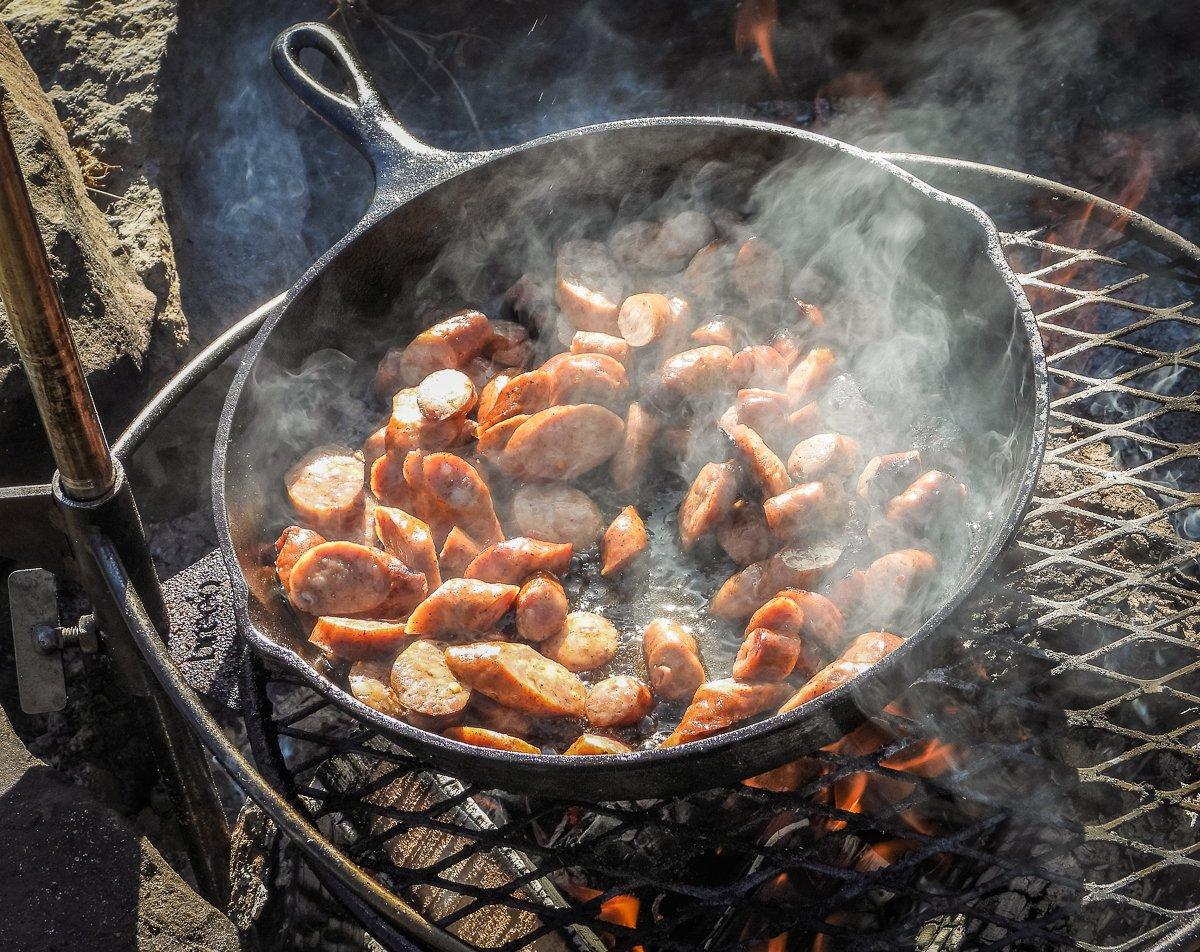 Add the sliced potatoes to the skillet in a flat, even layer. Salt and pepper well. Let the bottom potatoes crisp for several minutes before using a metal spatula to flip the potatoes. Continue the process until all of the potatoes are cooked through and slightly crisp around the edges. Check for seasoning and add more salt and pepper, if needed. Sprinkle on the red pepper flakes. Stir well.
Return the sausage to the pan and stir to combine with the potatoes. Serve with ketchup, mustard, or straight up, your choice.