Capt. Christian's Super Simple Grilled Sandhill Crane
Guest recipe and photos by Grit Media

Capt. Christian Schneider — guide and cook at Speck Ops LLC in Crystal City, Texas — is a culinary connoisseur when it comes to preparing quick, tasty dishes that feed camps full of hungry duck and goose hunters.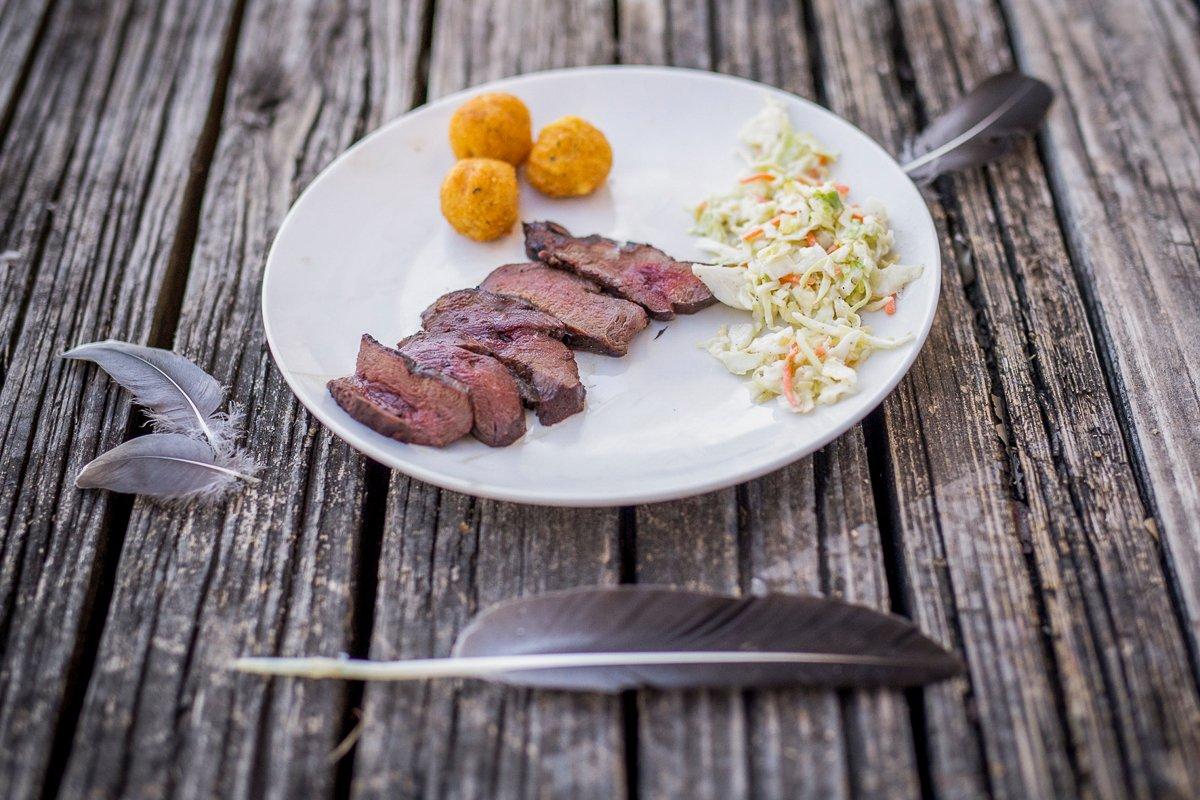 Think Young Guns, decked out in Realtree MAX-7 camo.

And Capt. Chris continued the fun with some fine home cooking back at camp.
Dubbed the ribeye of the sky, sandhill crane meat is a prized delicacy that surely deserves its fine reputation.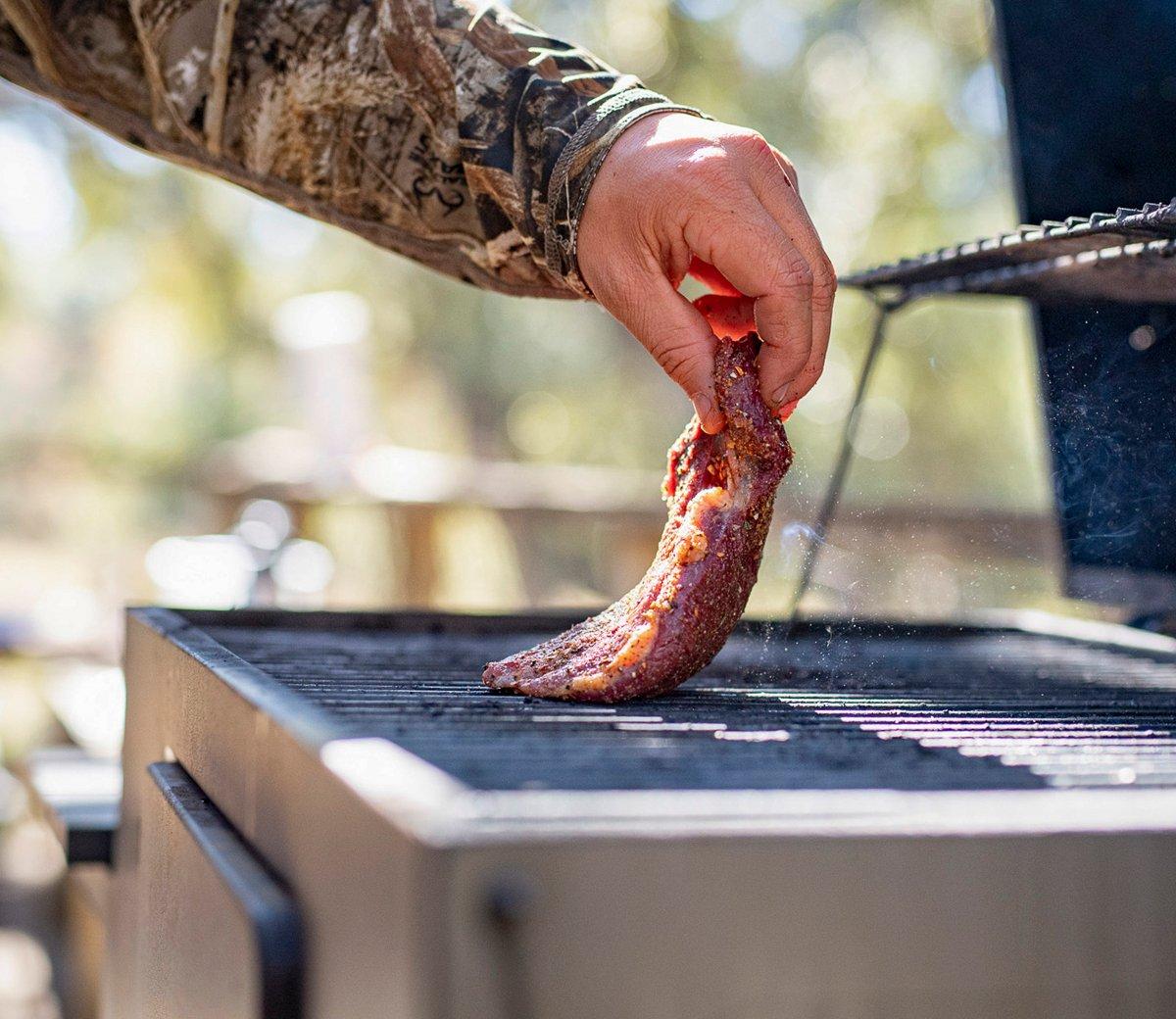 Here, Capt. Chris presents a super simple dish that does justice to the oh-so-coveted crane meat. The less is more premise certainly holds true. There's no need to dress this up with unnecessary accoutrements. And whatever you do, do NOT overcook. That's a punishable offense in most goose camps, and illegal in at least 17 states.
Ingredients
Cleaned sandhill crane breasts
Olive oil
Salt and pepper
Fiesta Brand Uncle Chris' Gourmet Steak Seasoning
Hot fire (400-degree flame)
Cooking Instructions
1. Clean the birds. Be sure to remove all shot pellets.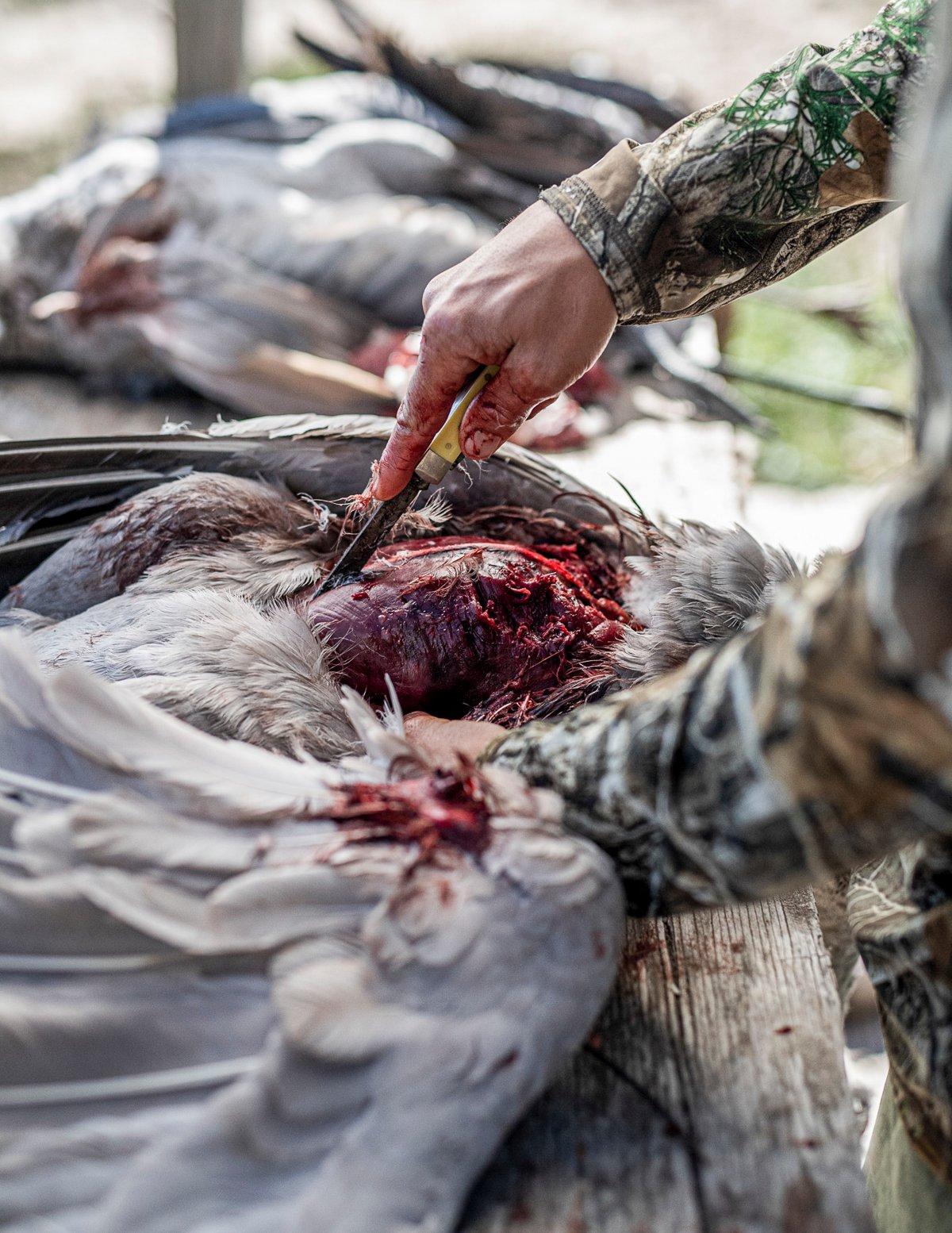 3. Put breasts in a large bowl. Hand-coat with olive oil.
4. Sprinkle salt, pepper, and steak seasoning over the meat.
5. Place breasts on the grill.
6. Grill to medium rare. Sear well before serving. Total grill time should take no more than 10 minutes total per breast.