Crawfish Egg Rolls with Spicy Sesame Peanut Sauce
Crawfish season in Louisiana is in full swing right now. Mardi Gras is just around the corner, too. Celebrate by cooking a batch of these spicy, cheesy, crawfish egg rolls. Stuffed full of Cajun favorite ingredients, they are the perfect party appetizer.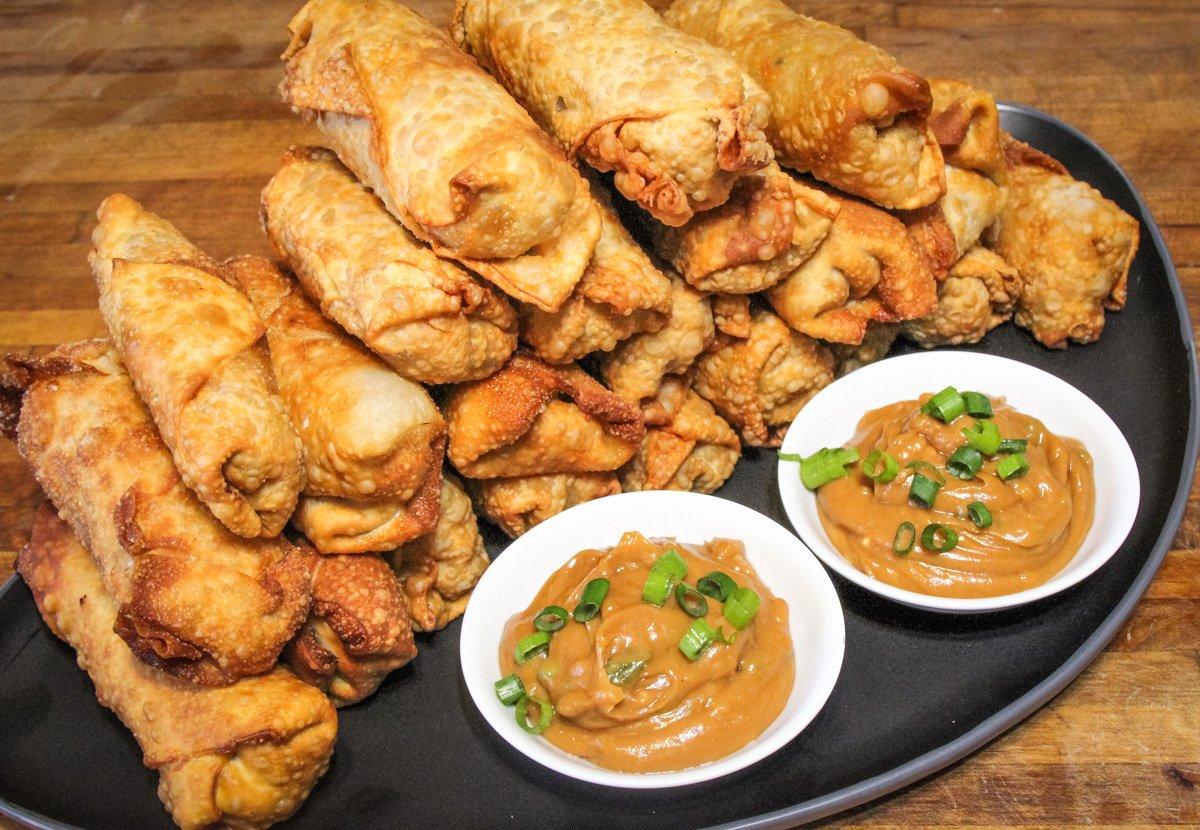 You can find large wonton or egg roll wrappers at most grocery stores, usually in the refrigerated section. Stuff them by spooning some of the crawfish mixture onto the center of a diagonal wrapper.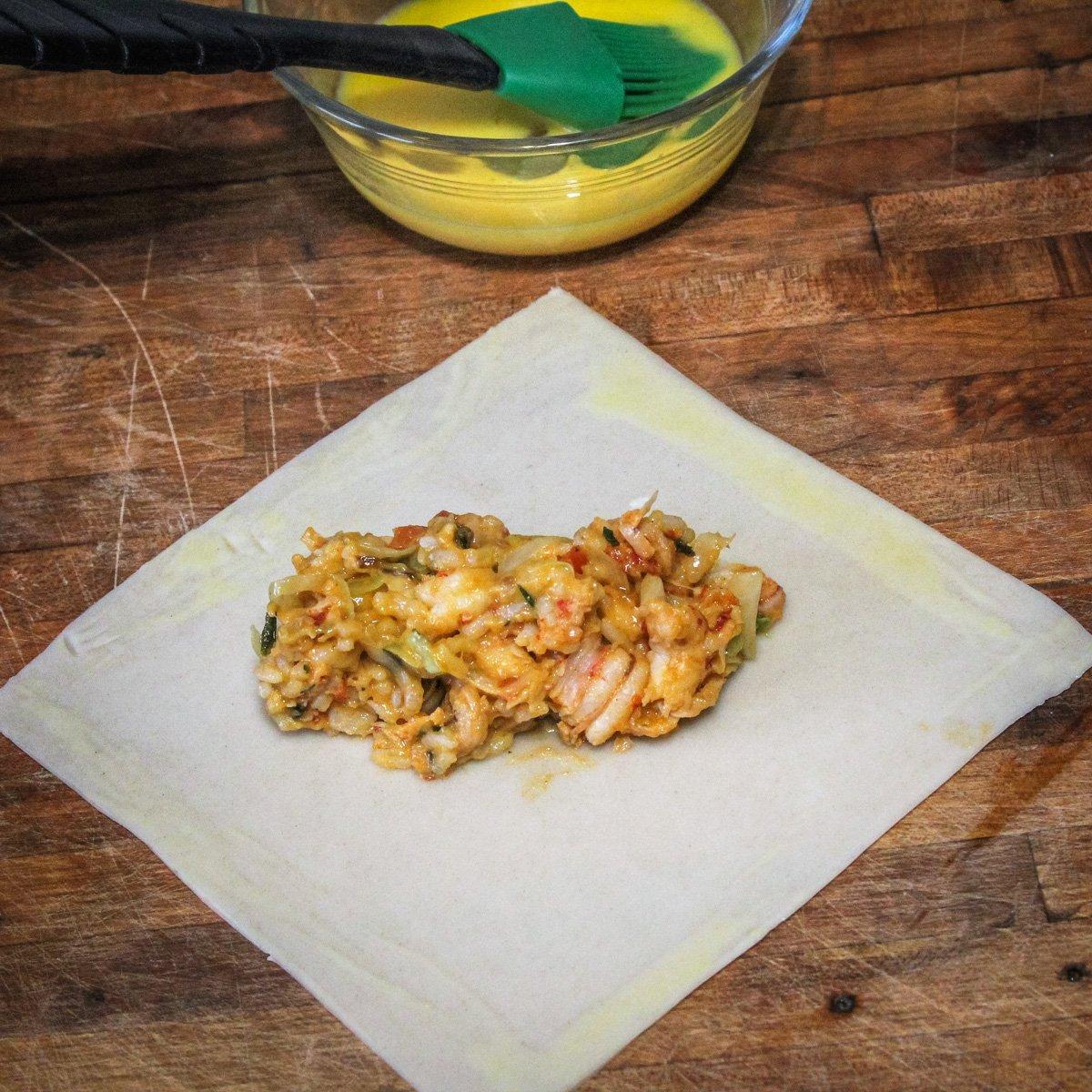 Fold the side corners in and then roll tightly. Use egg wash to seal the edges.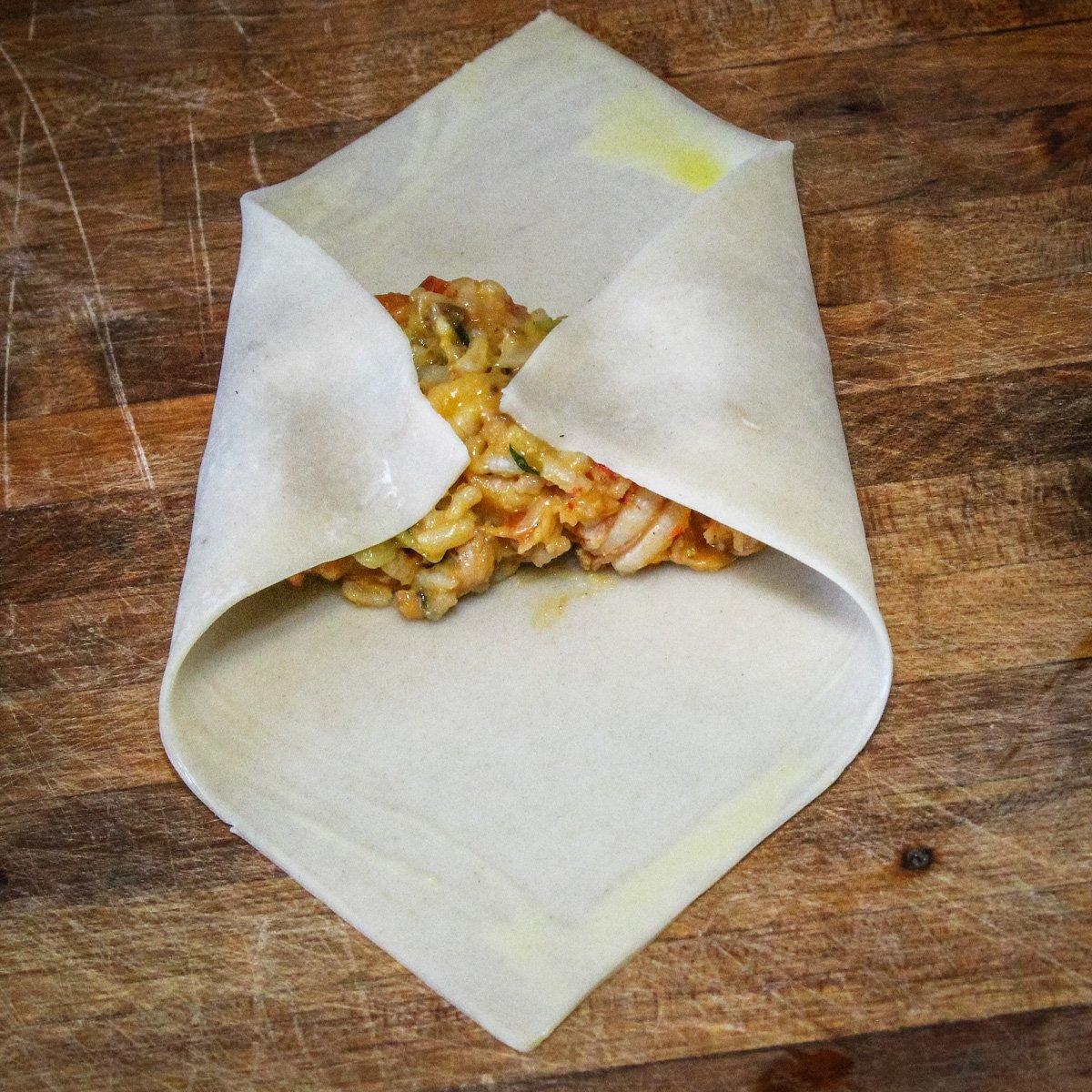 Ingredients
Egg Rolls
1 pound peeled crawfish tails
1/4 cup vegetable oil
1/4 cup AP flour
5 green onions, diced
1 red bell pepper, diced
1 stalk celery, diced
2 cups finely shredded cabbage
2 cups cooked white rice
2 cups pepper jack cheese, shredded
2 tablespoons Cajun seasoning
2 tablespoons fresh flatleaf parsley, chopped
1 teaspoon hot sauce
1 package large wonton wrappers
1 egg, beaten with a tablespoon of water
4 cups oil for deep frying
Dipping Sauce
2/3 cup smooth peanut butter
1/4 cup soy sauce
1 clove garlic (minced)
2 green onions (finely diced)
2 tablespoons sesame oil
1 tablespoon honey
1/2 teaspoon minced fresh ginger
1/2 teaspoon hot sauce
2 tablespoons lime juice
Cooking Instructions
This one requires you to stay close to the pan, so prep all ingredients before you start cooking.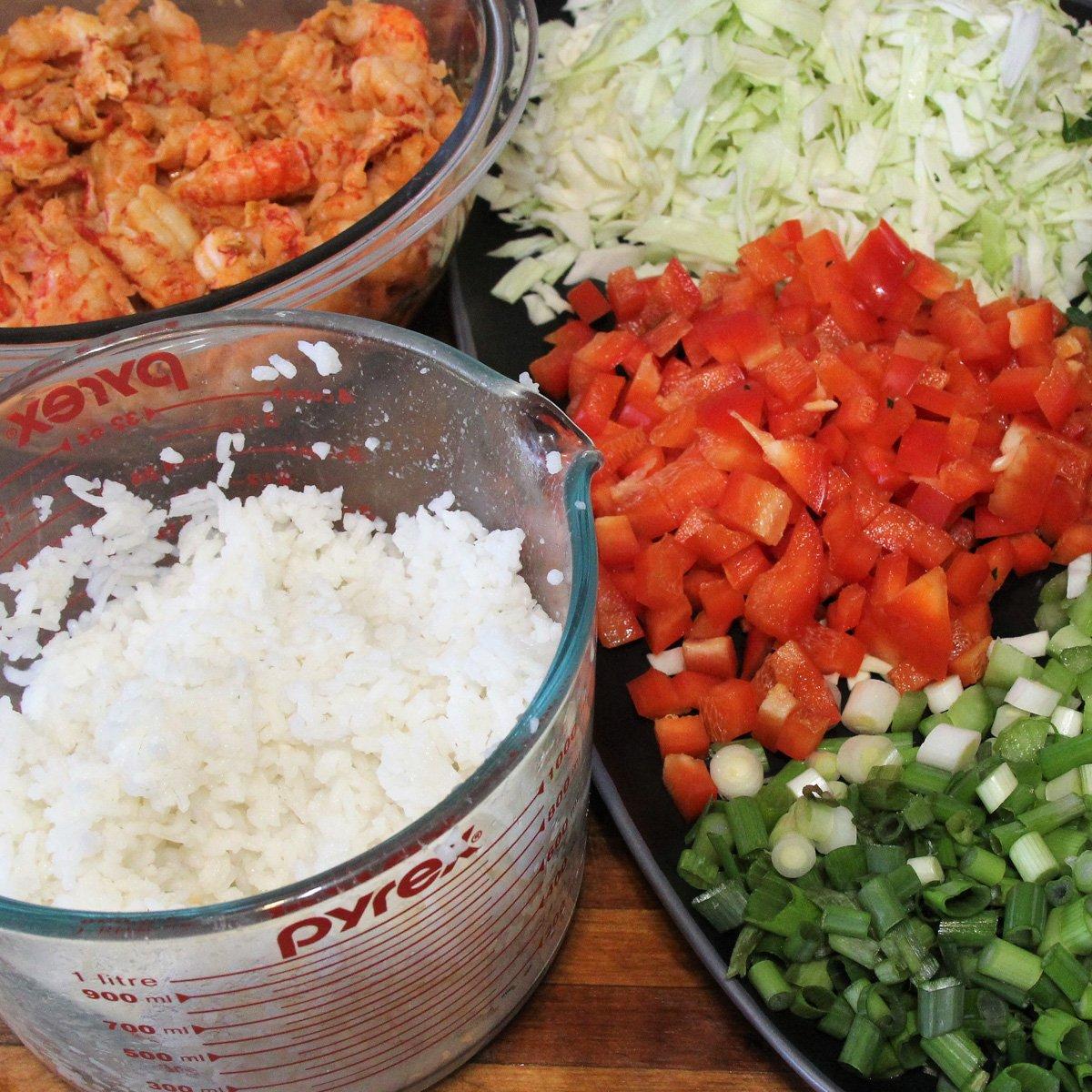 Start by making a roux. Add the oil to a heavy skillet over medium-high heat. Add the flour. Stir constantly for 10 to 15 minutes until the roux reaches a dark peanut butter color. Add the green onions, bell pepper, and celery. Stir well to coat with the roux and continue cooking for 10 minutes until the peppers and celery have softened. Add the shredded cabbage and parsley, then continue cooking until the cabbage wilts.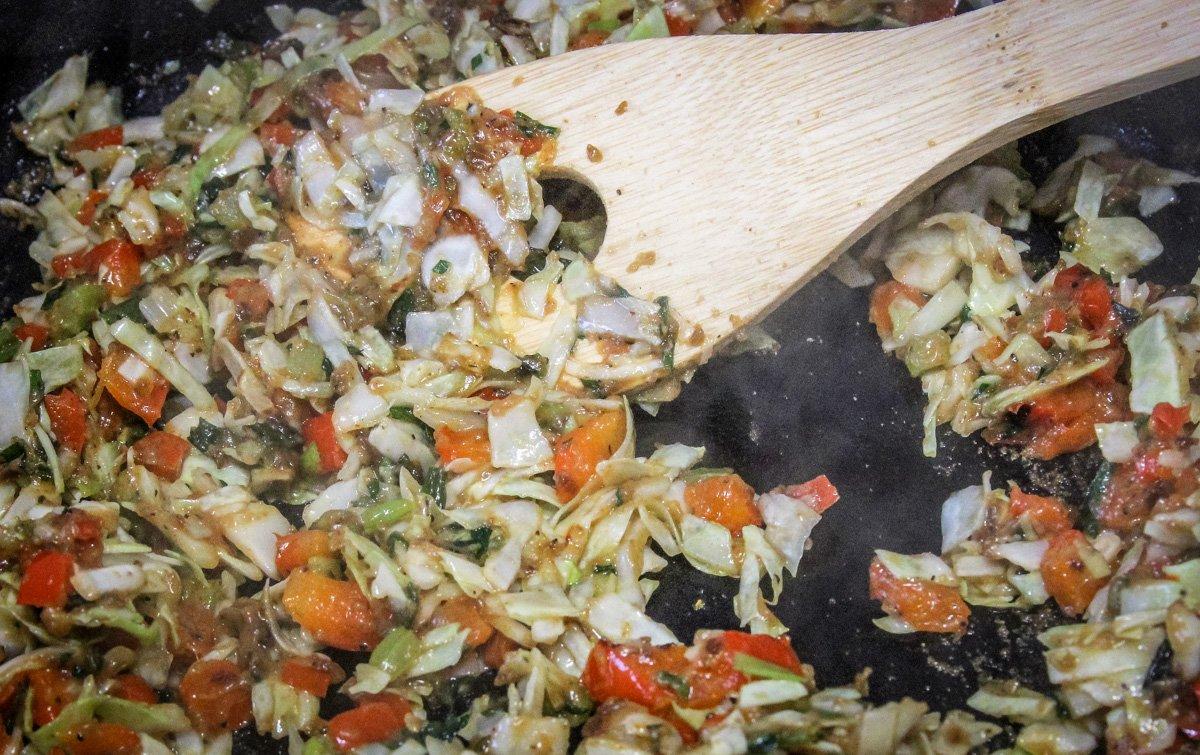 Add the crawfish tails and rice. Stir well to blend, and add Cajun seasoning and hot sauce. Cook until the crawfish tails have cooked through, about 5 minutes.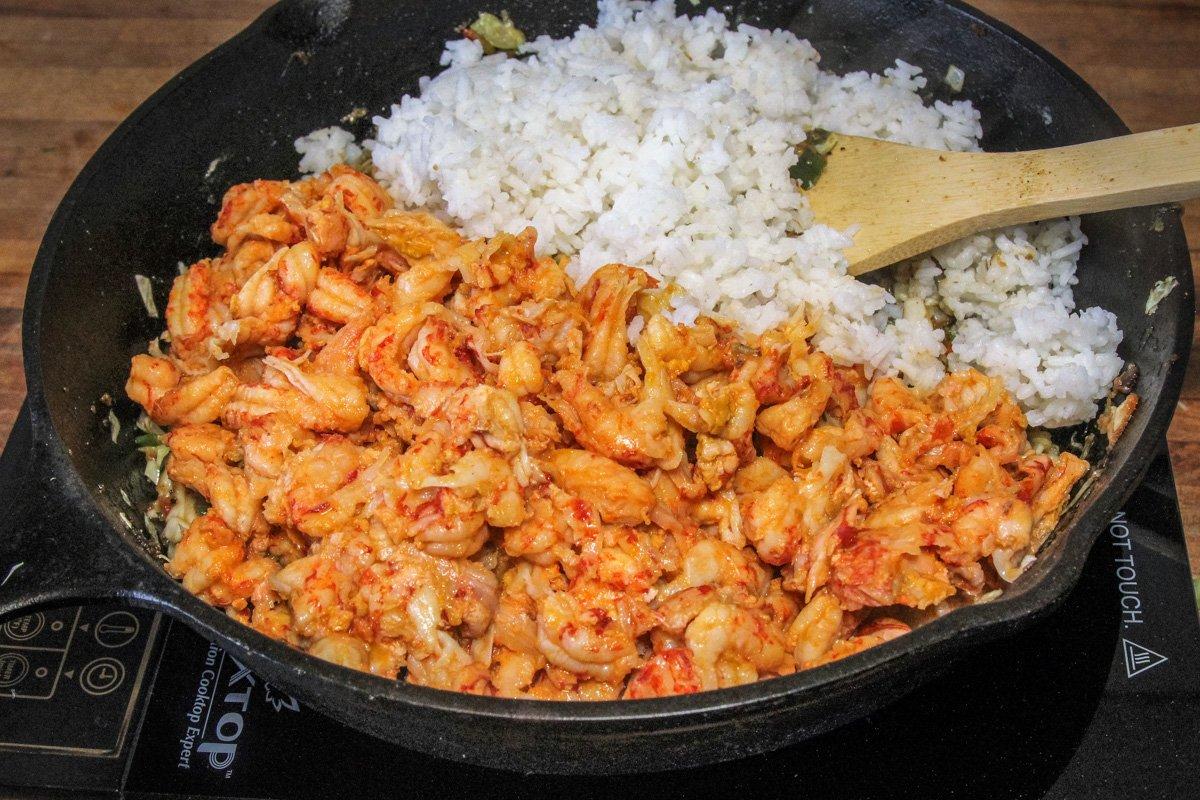 Add the cheese and blend well. Remove from heat.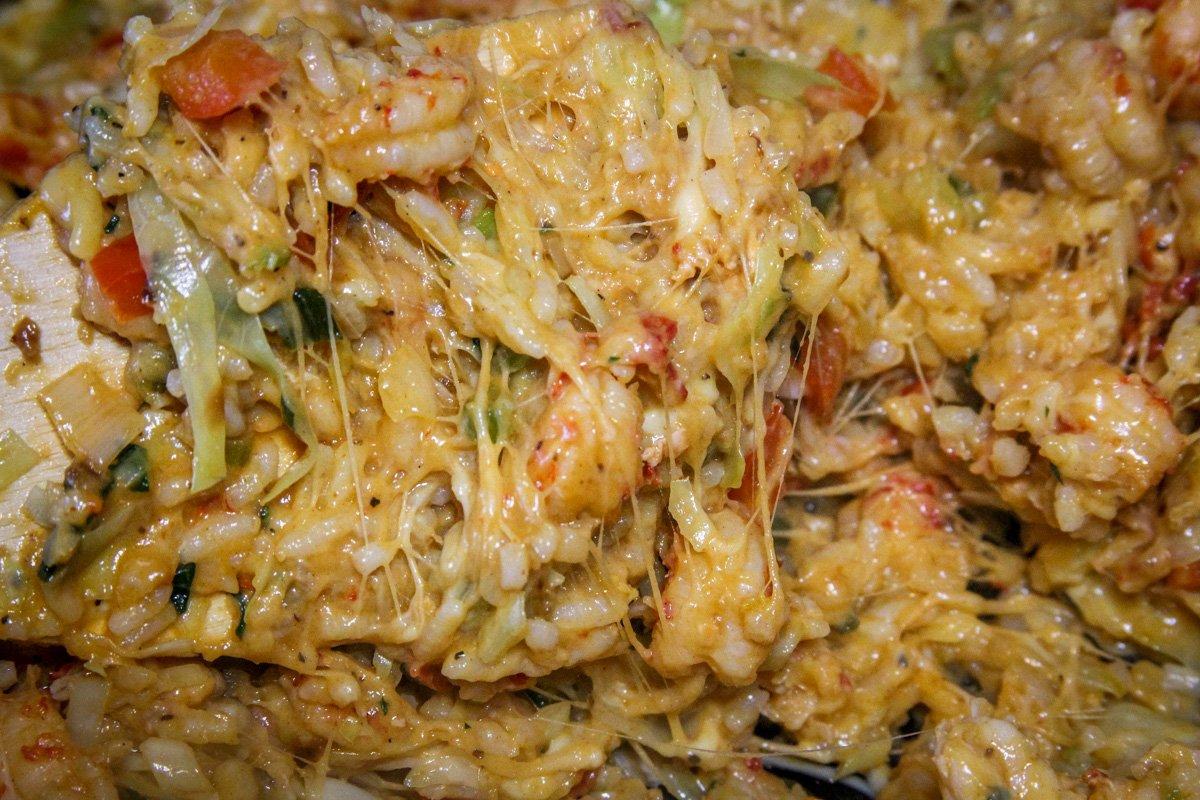 Cover the wonton wrappers with a damp paper towel and warm for 30 seconds in the microwave to soften. Place a rounded spoonful of the filling onto the center of the wrapper. Brush edges of the wrapper with egg wash. Fold in the side corners of the wrapper, then roll tightly.
Heat the oil to 350 degrees in a large pot or your Magic Chef Deep Fryer. Gently lower the rolls, a few at a time, into the oil and deep fry for 3 to 5 minutes or until the wrappers are golden and crispy.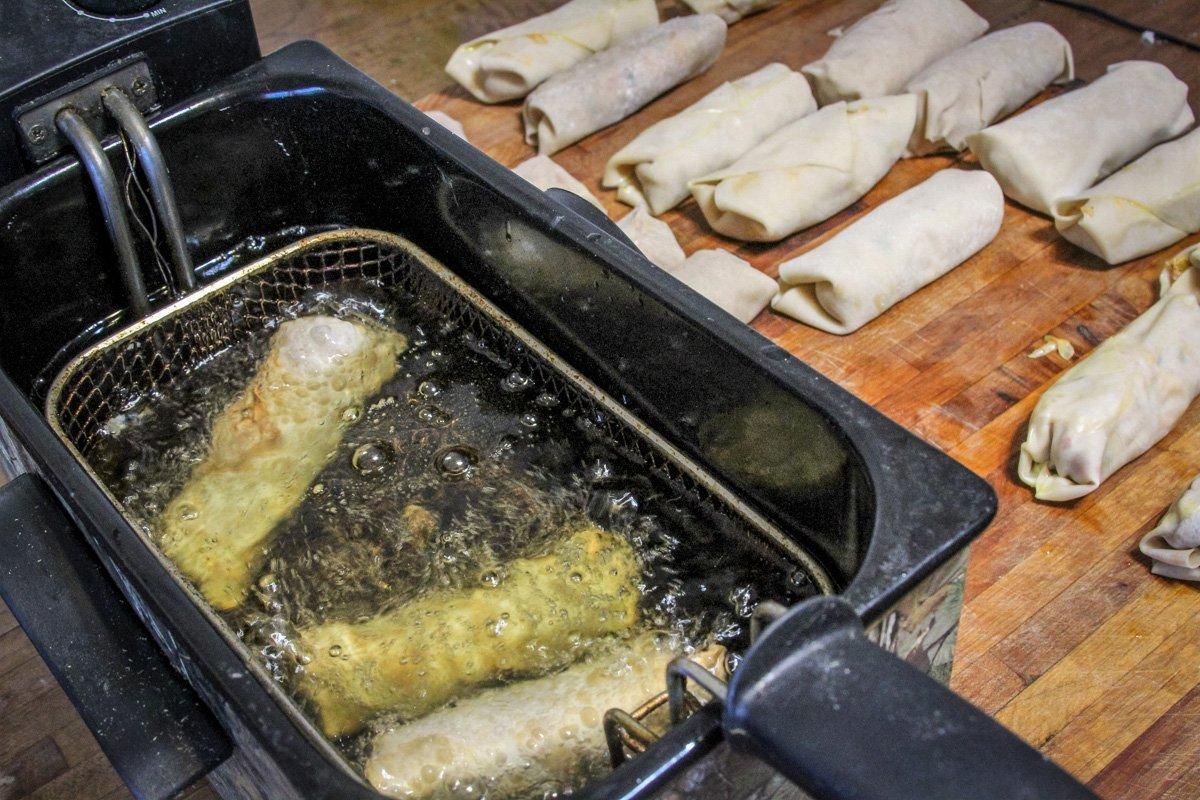 While the rolls fry, mix all of the dipping sauce ingredients and stir until smooth.