Easy Deer Camp Red Beans and Rice with Venison and Sausage
I'm all for doing from scratch recipes when I'm home and have some free time. One of those meals that takes quite a bit of time to cook the old-fashioned way is traditional red beans and rice. It also happens to be a favorite around our deer camp.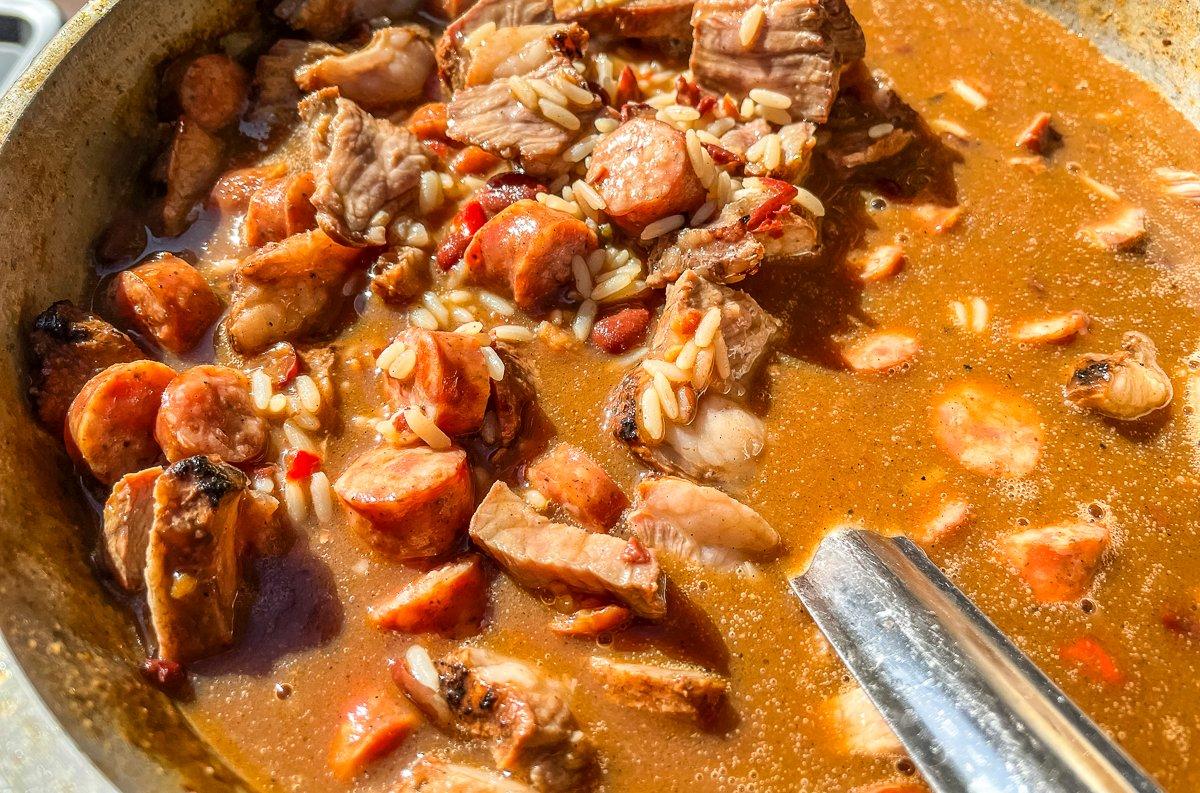 Sure, you can slow cook beans all day at home to make the recipe. Then put it in a container and into the cooler to heat back up over the fire or camp stove. But that takes up a lot of cooler space, plus I'm usually pretty busy in the days leading up to camp.
Luckily, I've found a couple shortcuts that let me put together a great tasting batch of red beans and rice in way under an hour. About the only thing I pre-cook is the rice. Simply put it in a zip style bag and store it in the cooler until you need it. It doesn't take up much room. Minute rice cooks quickly at camp and works well if you would rather go that route.

We add a pound of smoked sausage to the pot to turn the dish into a hearty meal, but we also love to add leftover grilled venison or other types of steak if we happen to have a few leftovers from a previous day's meal.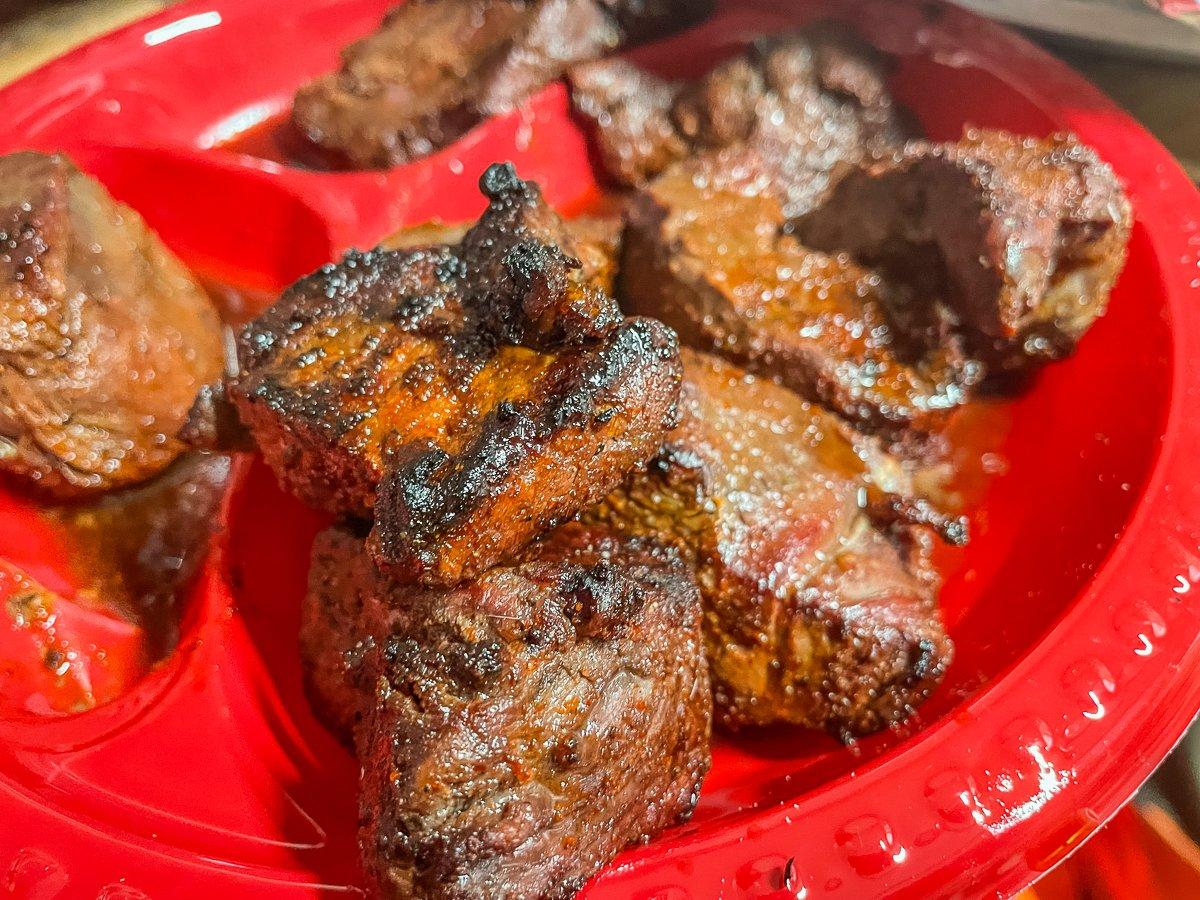 For the bean portion, we simply add two cans of whole red kidney beans, one drained and rinsed, the other slightly mashed up to give the dish a creamier texture.
Ingredients
6 cups cooked white rice
1 pound smoked sausage, cut into bite-sized pieces
1 pound grilled venison, cut into bite-sized pieces
1 can red kidney beans, drained and rinsed
1 can red kidney beans, poured into a bowl (undrained) and smashed with a fork
6 cups chicken broth
1 bell pepper, diced
1 stalk celery, finely diced
1 medium yellow onion, diced
2 cloves garlic, minced
3 tablespoons Cajun seasoning (or to taste)
Cooking Instructions
Start by slicing your favorite smoked sausage into rounds.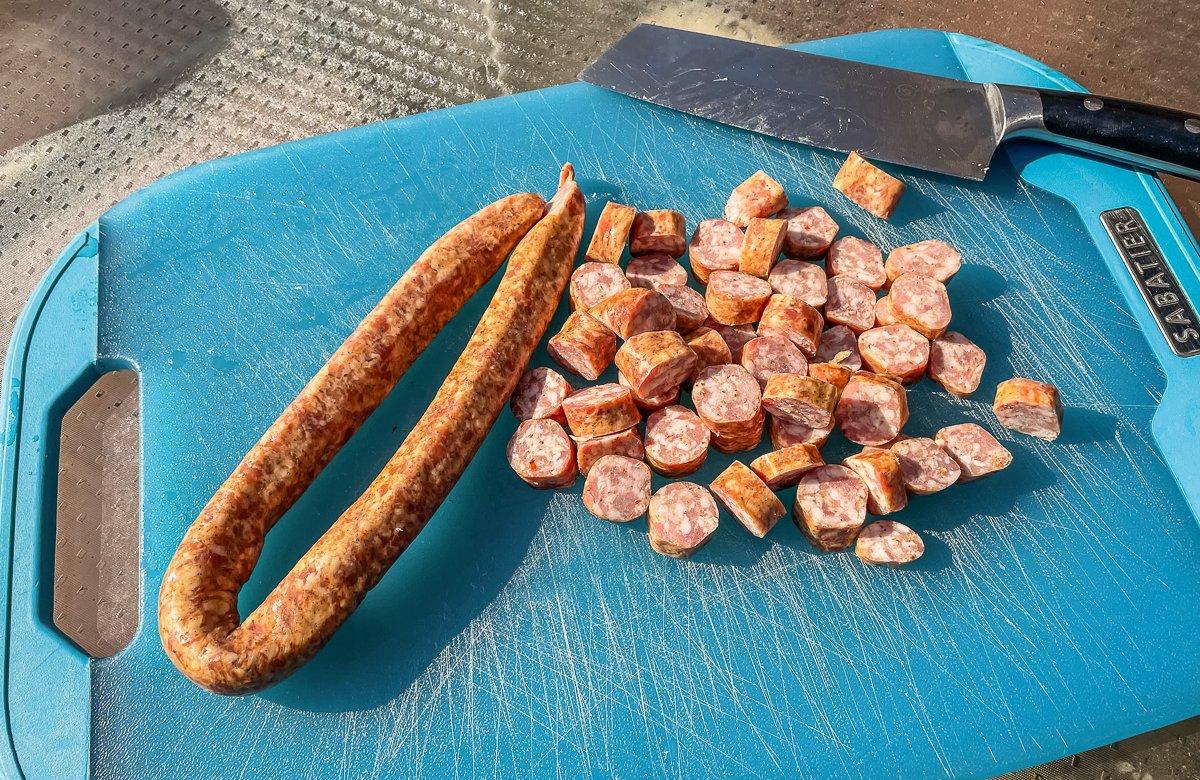 Brown the sausage in a large pot. Chop the vegetables and add to the pot. Cook for 7-10 minutes or until the peppers and onions have softened.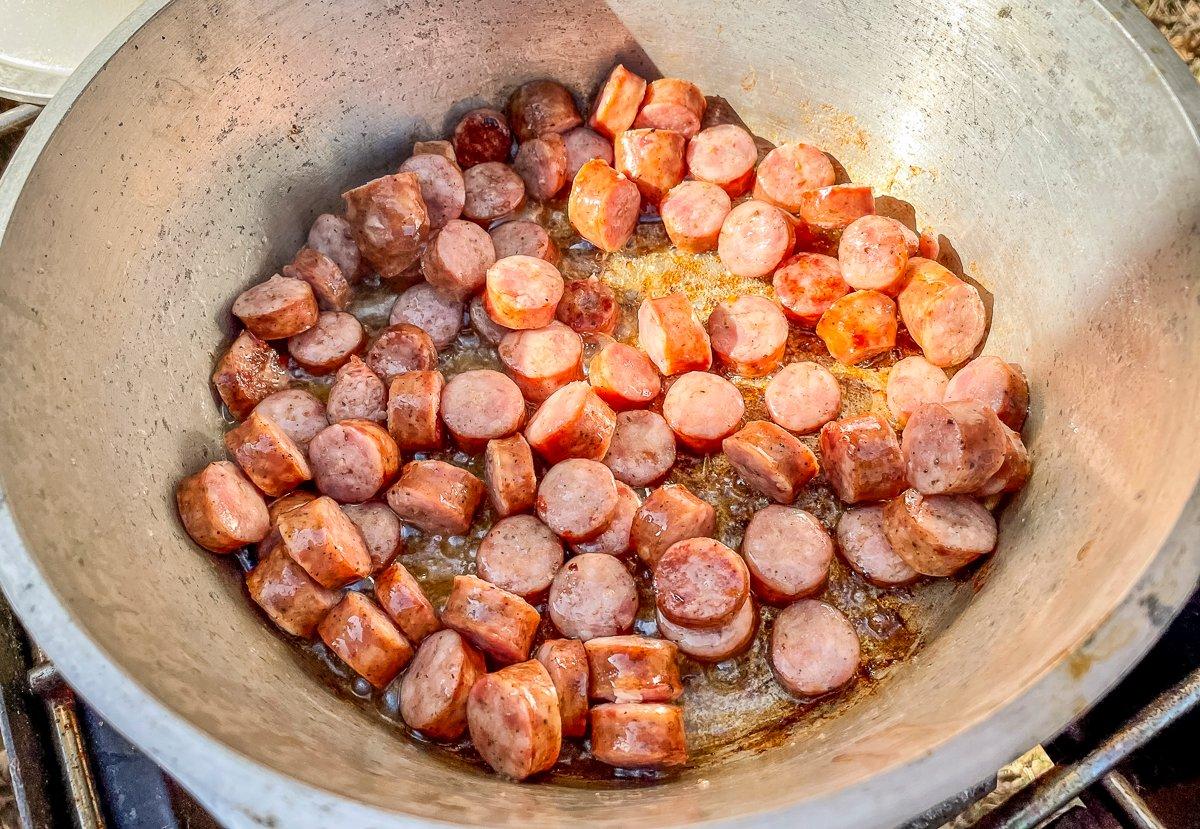 Add the garlic and kidney beans, both whole and smashed. Add the stock and bring to a simmer. It should be very liquid at this point. Add the Cajun seasoning and continue to simmer for 5-10 minutes. Add the rice and bring the mixture back to a simmer to thicken. Add the grilled venison or other steak pieces and continue simmering until the meat has warmed through and the sauce has thickened.