On a late spring trip to the Boundary Waters Canoe Area along the northern Minnesota-Canada border, I noticed several of the shops offering locally harvested wild rice. I'd cooked with wild rice in the past but never explored methods behind its growth and harvest.
A conversation with a shopkeeper in Grand Marais shed some light on the topic. Wild rice (Zizania palustris) is the only cereal grain native to North America. It grows abundantly in northern Minnesota's many wetlands and streams. It prefers a soft, muddy bottom, and clean, relatively still water.
Wild rice in the area has traditionally been harvested by floating a canoe through the rice and using a stick to knock the seeds loose from the mature heads and into the canoe. Once enough seeds are loaded, they are taken to shore to be cleaned, dried, and packaged. Today, much of the wild rice is cultivated and harvested with machinery, but a few local folks still stick to the old ways of harvesting by hand.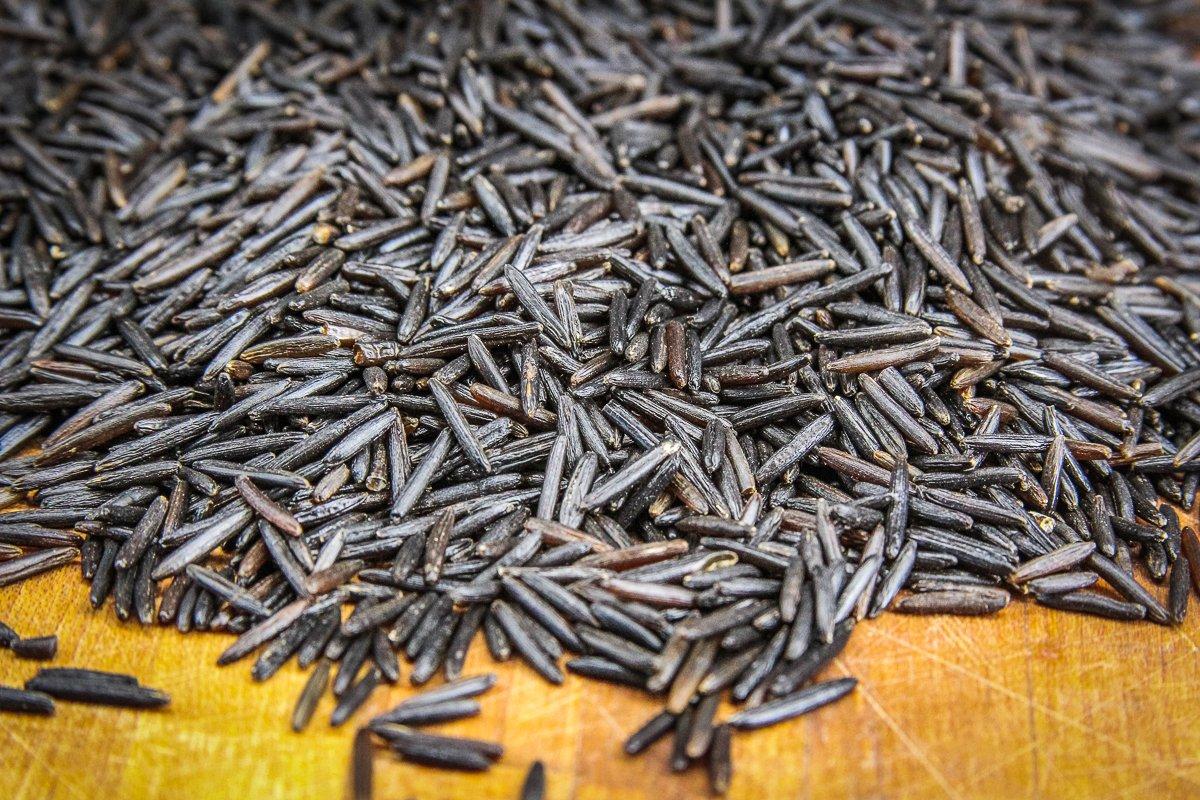 Wild rice is low in fat, high in minerals and amino acids, and gluten free. Even better? It tastes really good, with a rich, earthy, nutty flavor that is the perfect match for wild game soups and stews. We used elk for this one, but venison, moose, or even bear would work.
Ingredients
1  1/2 to 2 pounds elk stew meat, cut into bite-sized pieces
Kosher salt and freshly ground pepper
3 tablespoons olive oil
1 medium white onion, chopped
2 carrots (coarsely chopped)
8 cups venison or beef stock
1 pound new red potatoes, halved or quartered
1/2 pound wild rice (1 1/4 cups)
3 cups kale, roughly torn
1 tablespoon fresh rosemary, finely diced
1 teaspoon red pepper flakes
Cooking Instructions
Season the meat well with salt and pepper. Heat the olive oil in the bottom of a Dutch oven or heavy pot. Brown the meat in small batches, taking care not to overcrowd the pan.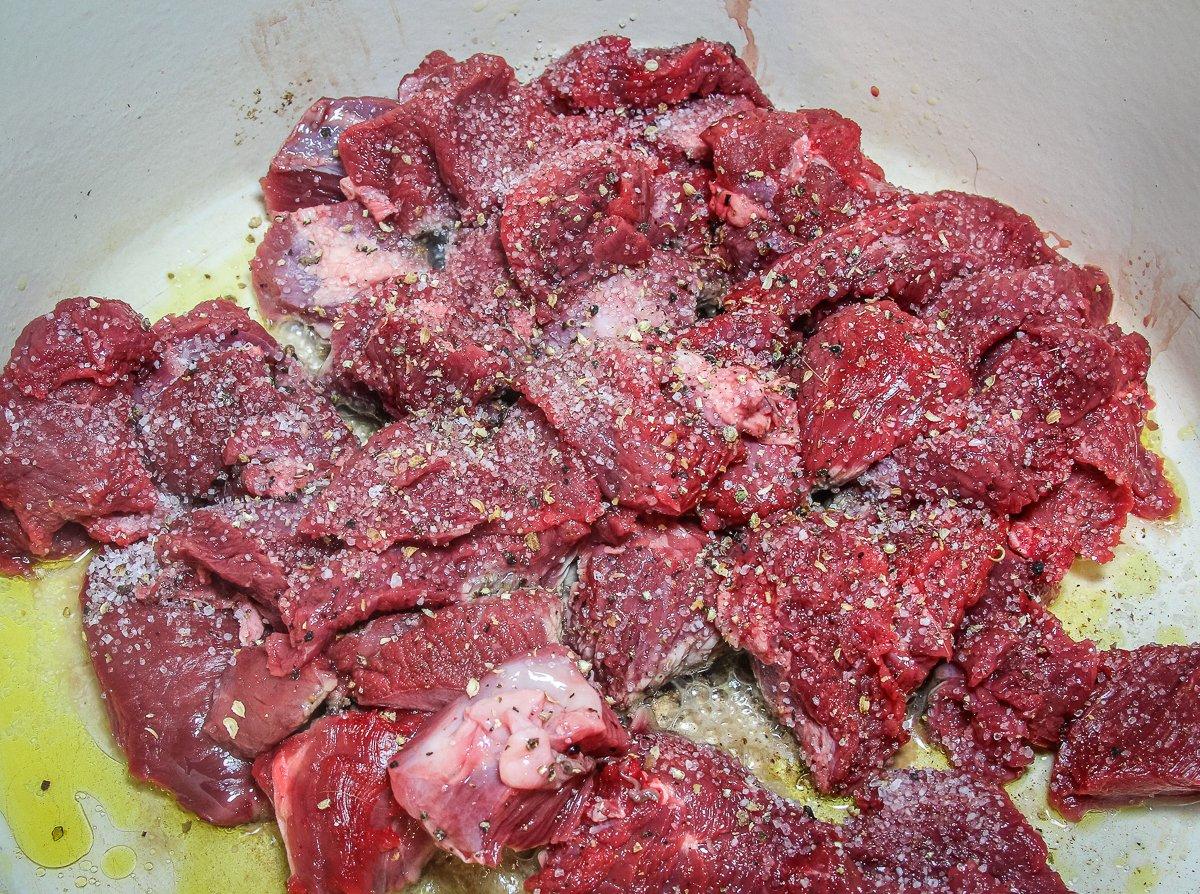 Once all the meat has been browned, remove it from the pot. Add the onions and carrots to the pot and cook for 7 to 10 minutes, or until the onions are soft. Return the meat to the pot.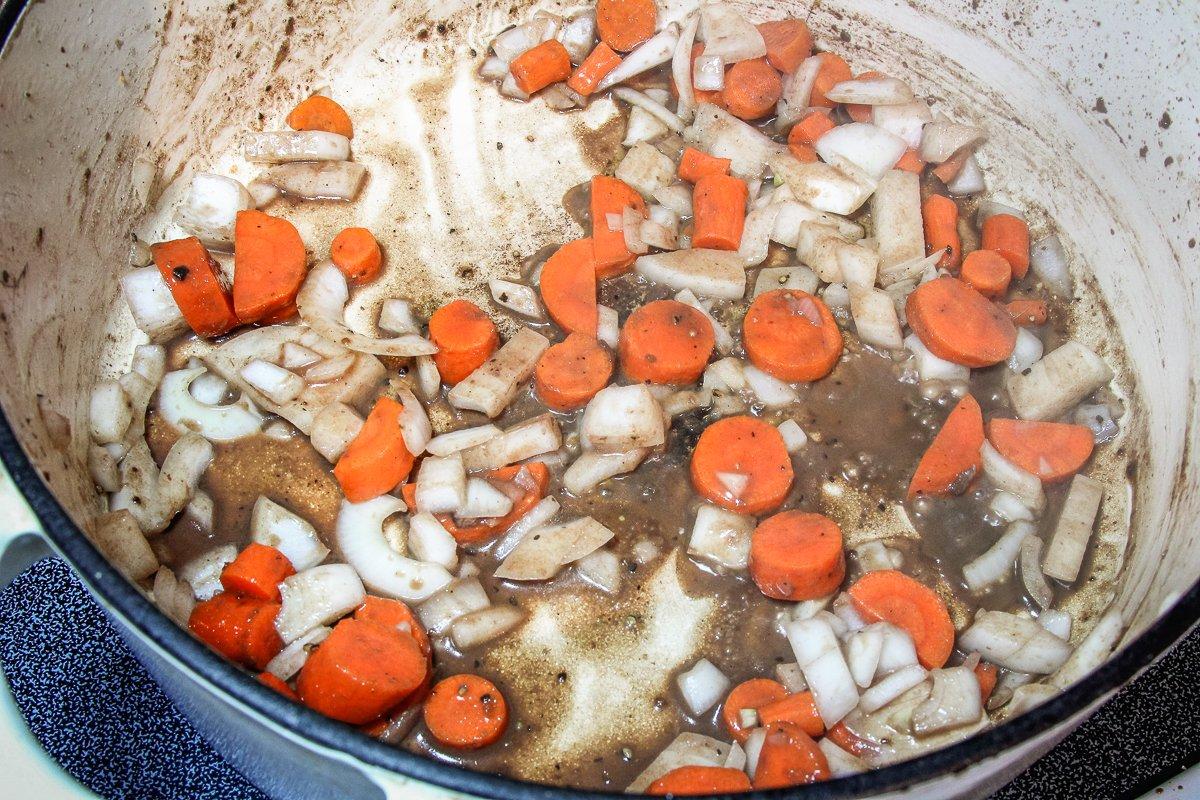 Add the stock to the pot and bring to a simmer for 1 hour. Then add the wild rice, potatoes, kale, diced rosemary, and red pepper flakes. Cover the pot and simmer for another 1.5 hours or until the meat and rice are both tender. Check for seasoning and add salt, if necessary.