Grilled Backstrap and Fresh Garden Ratatouille Recipe
When the summer garden starts to produce an abundance of delicious vegetables, it can be hard to find ways to use them all.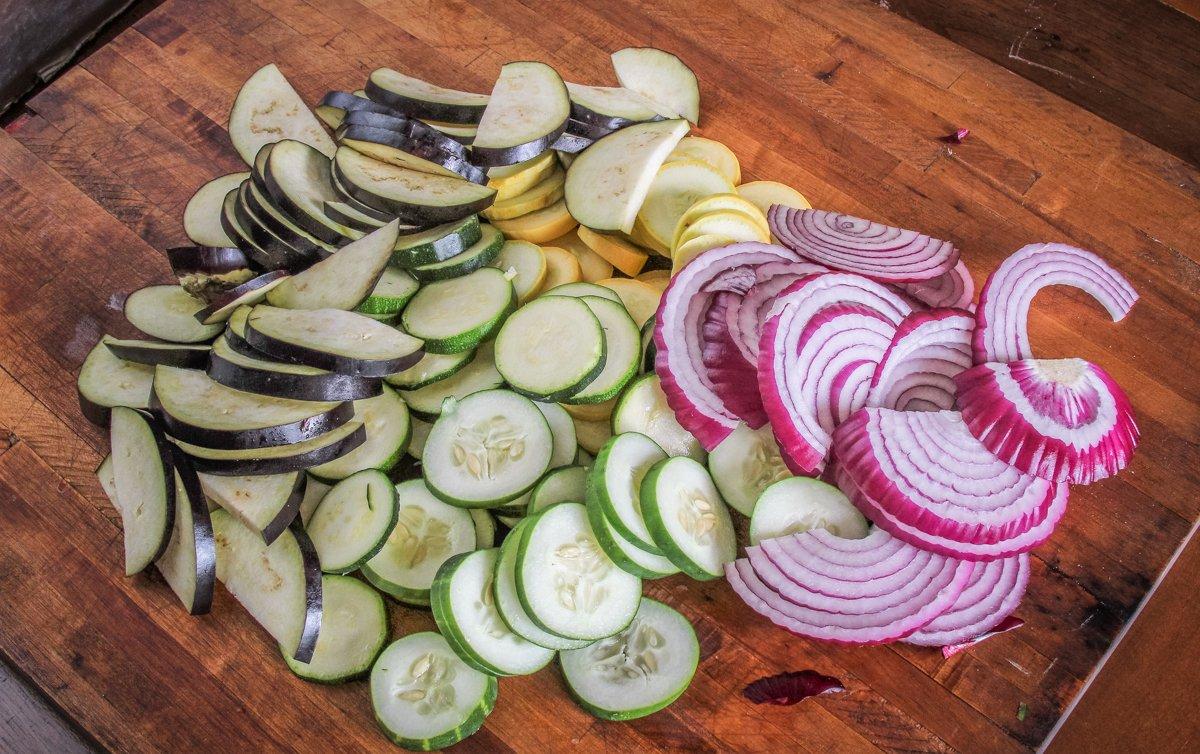 We marinated the backstrap and drizzled the vegetables with zesty Italian dressing, then seasoned it up with an Italian herb blend. Cook the dish on the grill. We set our Traeger at 350 degrees. The backstrap took about 45 minutes to reach 135 degrees, plenty of time for the vegetables to cook through without overcooking.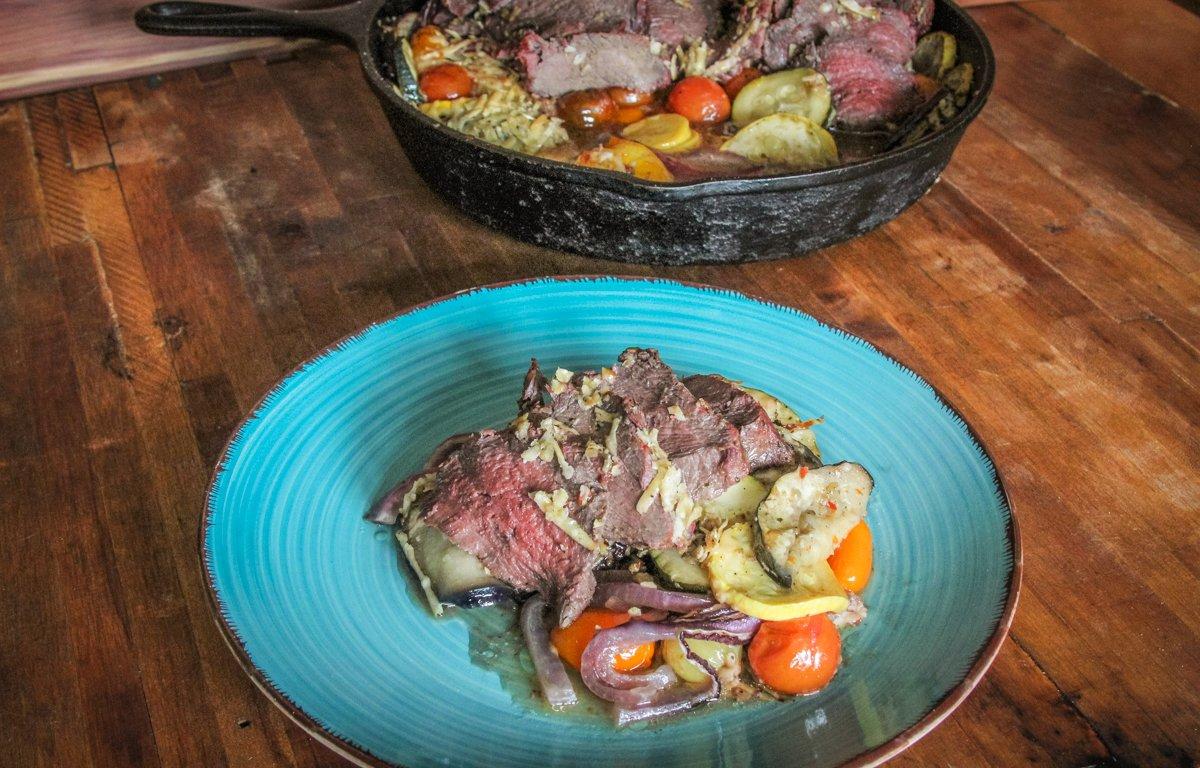 Ingredients
2-3 pounds venison, marinated 6-8 hours in Zesty Italian dressing
1 yellow squash, sliced
1 zucchini, sliced
1 cucumber, sliced
1 eggplant, sliced
1 red onion, sliced
16 ounces cherry or plum tomatoes
1 cup Zesty Italian dressing
2 tablespoons Italian herb blend
Parmesan cheese, preferably Parmigiano-Reggiano
Salt and pepper to taste
Cooking Instructions
In a 12-inch cast iron skillet, layer the sliced vegetables in a circular pattern around skillet. Drop the cherry tomatoes evenly over the vegetables. Drizzle on the dressing. Season well with salt, pepper, and Italian seasoning.