Keto Venison Meat Pie Recipe
I'll be willing to bet that just about everyone reading this knows someone on a low-carb or Keto diet right now. One of the hottest diet trends in ages, it shows no signs of slowing down. Wild game is a perfect fit for this style of diet.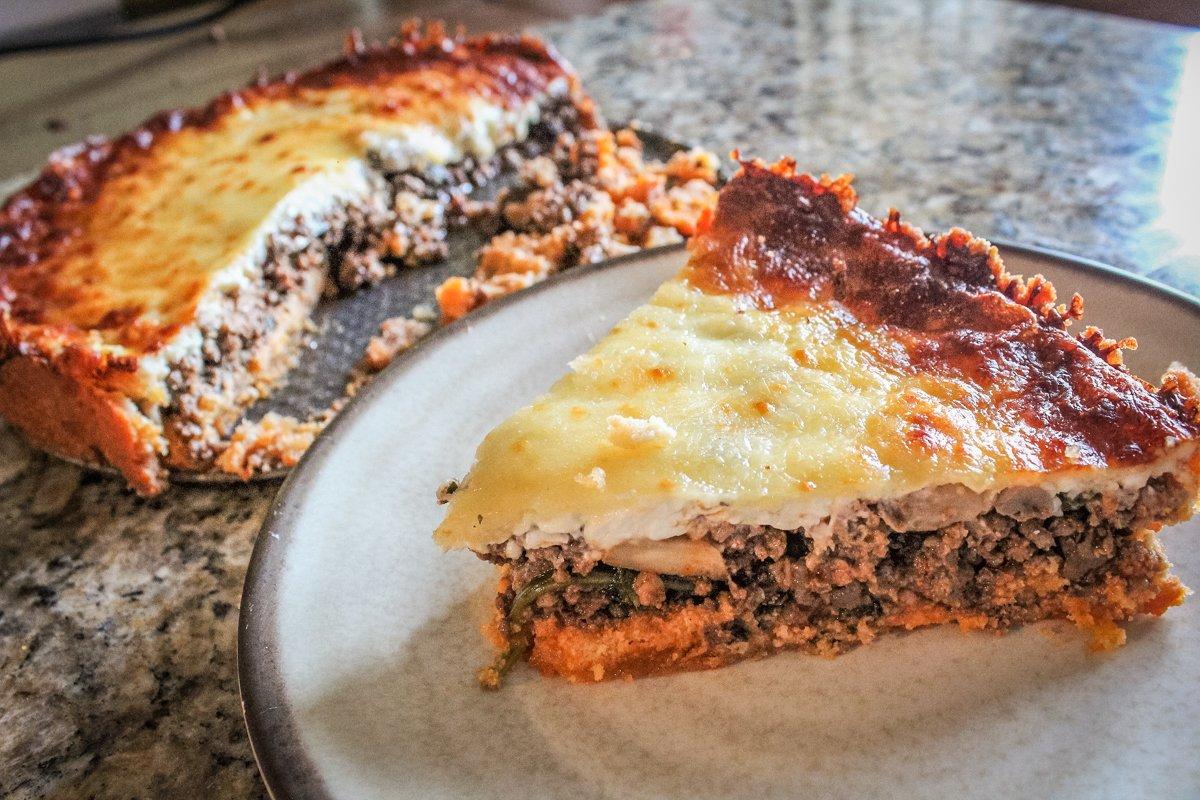 One of the biggest complaints I hear with this style diet is the lack of pastry crusts. This pie uses a low-carb crust that actually tastes pretty good, making it a great dish to serve to mixed dinner guests or for a family who might have only a few members dieting. The crust recipe comes in at just under four net carbs per serving.
The filling is a meaty, saucy, Italian-flavored blend of ground venison and pork breakfast sausage. Topping that are layers of cottage and Italian-blend cheeses. I like to use rendered bear fat for my pastry crusts, but duck fat or butter will work just as well. Whatever your choice of fat, the colder the better when it comes to mixing the crust.
Ingredients
Filling
1 pound ground venison
1 pound pork breakfast sausage
1 medium yellow onion, diced
4 tablespoons tomato paste
2 cups baby spinach leaves
8 ounces sliced mushrooms
1 cup water
3 cloves garlic, minced
1 tablespoon Italian herbs seasoning blend
Salt and pepper
2 cups shredded Italian cheese blend
12 ounces cottage cheese
Crust
1 Cup Almond Flour
1/3 Cup Coconut Flour
1/2 tsp xanthan gum
1/4 tsp Salt
8 tablespoons of bear fat (you can substitute butter or duck fat if your bear fat jar is getting low)
1 Large Egg
2 tsp White Vinegar
Cooking Instructions
In a large mixing bowl, blend the dry crust ingredients thoroughly. Using a fork, cut your fat of choice into the dry ingredients.
Whisk the egg and slowly add to the crust mixture. Add the vinegar and continue working the dough until it forms a crumbly ball. Wrap tightly in plastic wrap and refrigerate for one hour.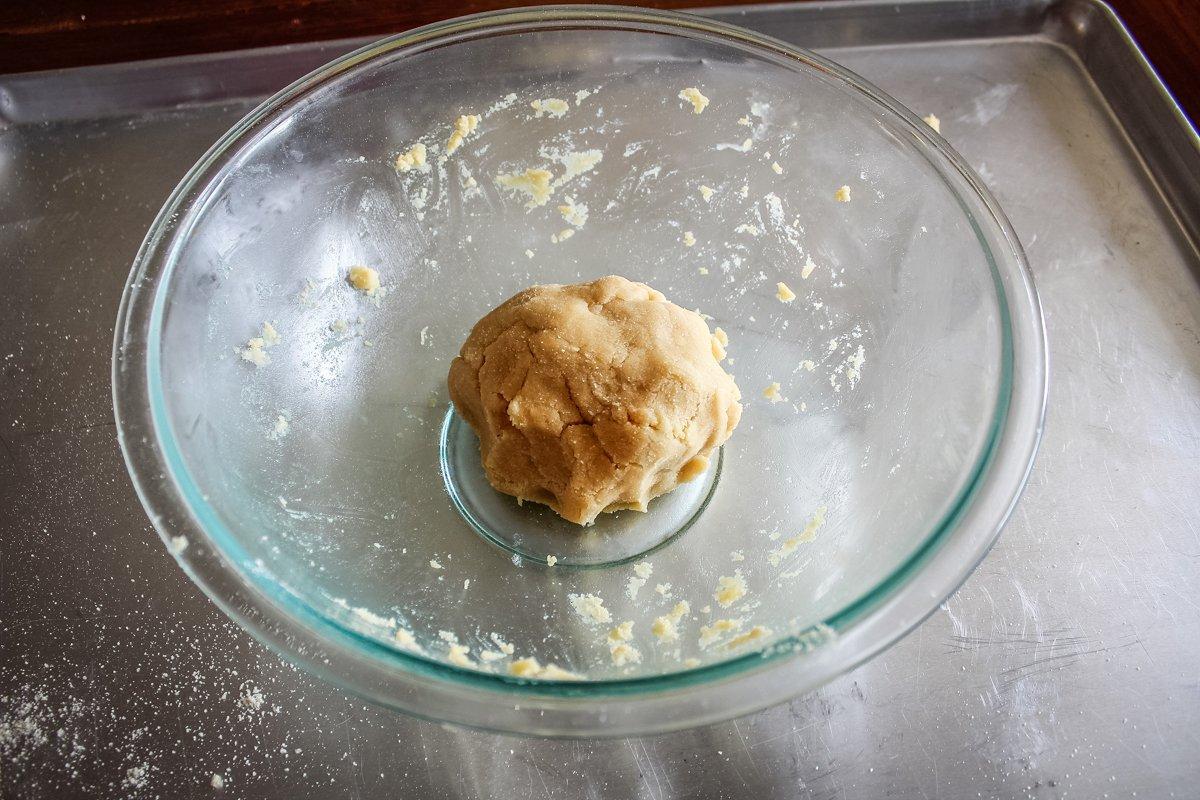 Add the spinach leaves and stir to blend them into the meat filling. Reduce the heat to low and simmer the sauce for 15 to 20 minutes.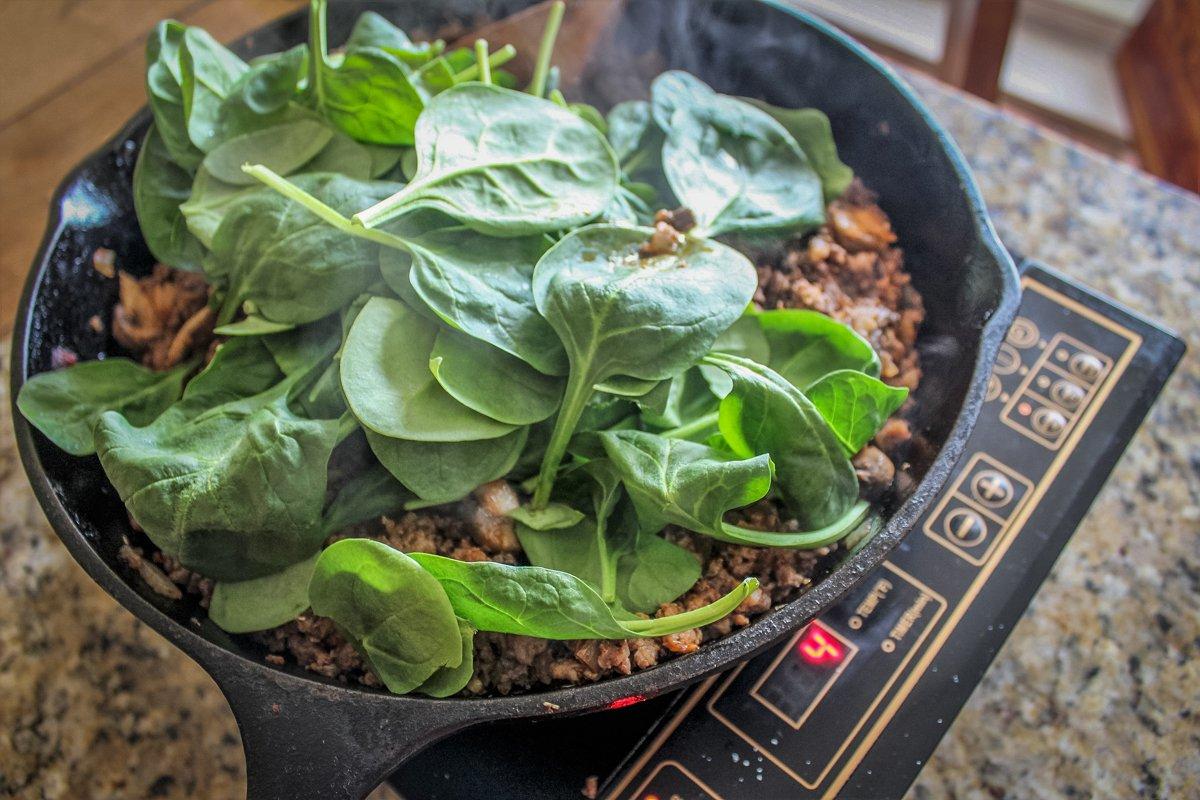 Remove crust from oven and spoon in the meat filling. Top with a layer of cottage cheese then with the Italian cheese blend. Bake the pie for 30 to 40 minutes or until the cheese bakes to a golden brown.