Koji Rice Dry-Aged Venison Steak
Like most steak lovers, I am a sucker for a good dry-aged steak. Give me a 45-day aged ribeye and I am a happy camper. But dry-aged meat is expensive, and it takes some pretty specific conditions to safely age at home.
Then I saw an article from Bon Appetit Magazine that outlined a method that gave 45-day dry aged results in as little as 48 hours. They had my interest immediately.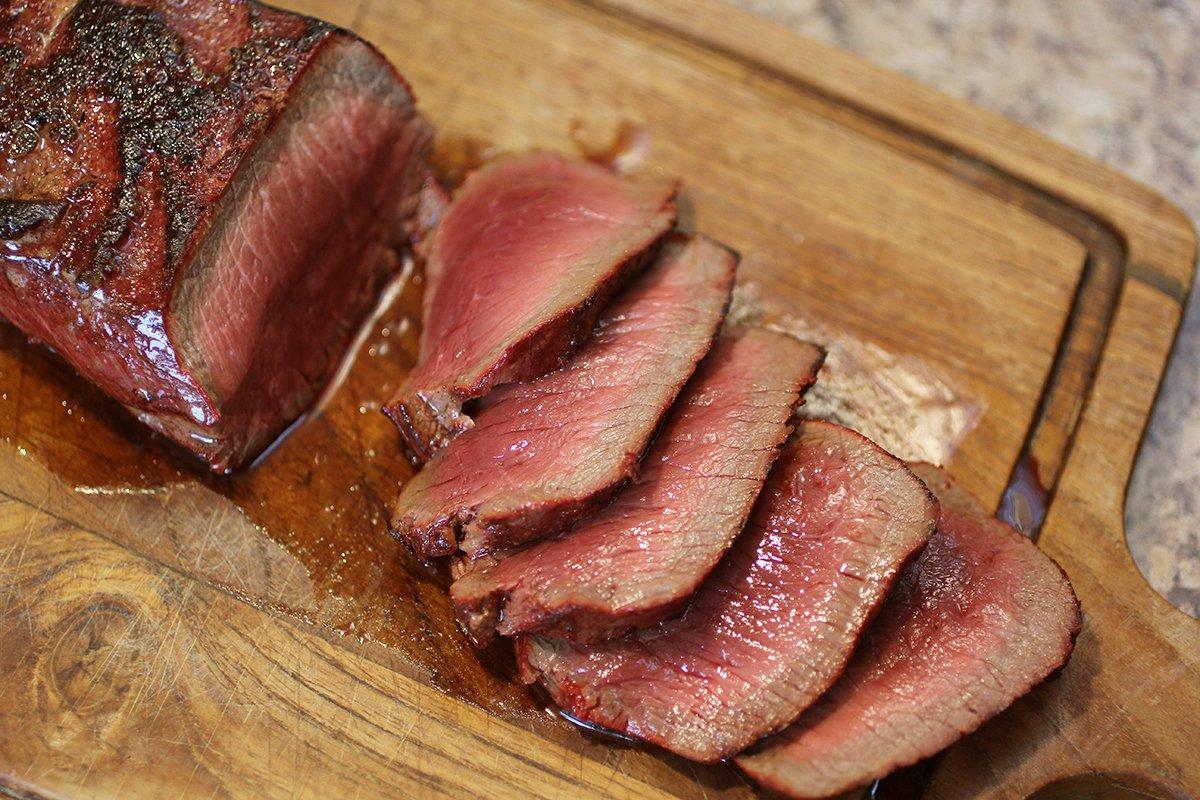 I trimmed the meat well and rolled it in the rice powder I had ground. Once coated, I placed it into a plastic container with a lid and stuck it in the fridge. I ended up letting it age about 50 hours total. When I took the meat out, the first thing I noticed was that quite a bit of moisture had escaped and was pooled in the bottom of the container. Next time, I think I will raise the meat off the bottom with a wire rack to allow it to stay dry.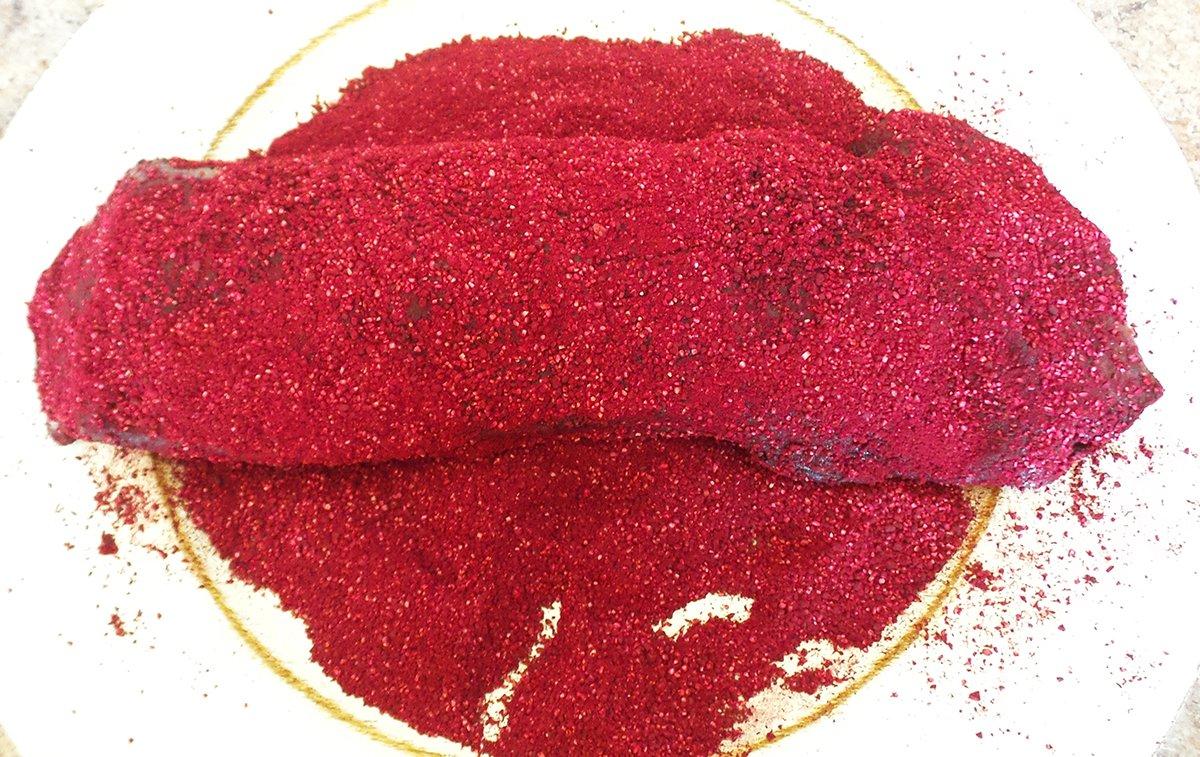 To truly taste the meat, I kept the presentation simple, light salt and a pan sear in a cast iron skillet. I started with a slight sheen of oil coating the nearly smoking -pan. I placed the backstrap into the skillet, seared on one side for three minutes, flipped it to sear the opposite side, then added four tablespoons of butter to the pan and reduced the heat. As the steak continued to cook, I tilted the pan to pool the butter along one side and used a spoon to pour it over the cooking meat. I added no other seasonings.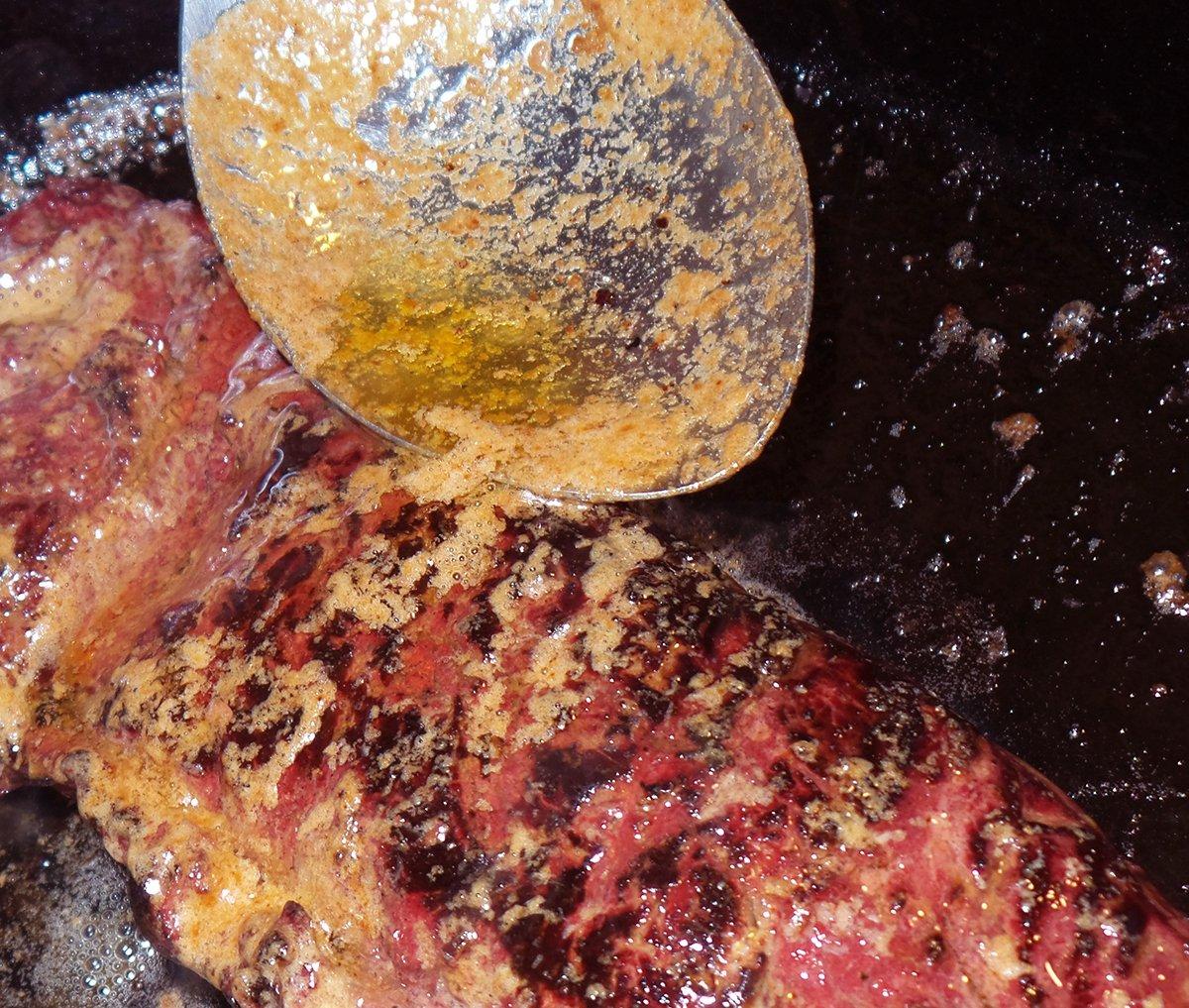 One observation made while the steak cooked was that it took a deep rich brown color much faster than a non-aged steak. Total cook time on the 2-inch thick backstrap was probably eight to 10 minutes, giving a nice medium rare to rare doneness in the center.
How did it taste? Pretty danged good. It was a bit more tender than I remembered the rest of that particular cut being and had much of the same tangy but slightly sweet flavor as dry-aged meat, which paired very well with the grassy sharpness of the venison. Will I do this with every venison steak I cook? Probably not, but I will definitely do it again. I think I will order the white version of koji rice online. I have a couple of thick elk loin steaks in the freezer, they should be perfect for the next round.
Ingredients
1 cup Koji, or fermented, rice
1.5 pounds venison steak
salt
butter