Mediterranean Grilled Elk Backstrap
I love Mediterranean flavors on red meat. For this section of elk backstrap, we mixed up a simple rub with fresh herbs, garlic, and seasonings. We drizzle the meat with a squeeze of fresh lemon juice before applying the rub and grilling to a nice medium-rare. Let the backstrap rest a few minutes before slicing.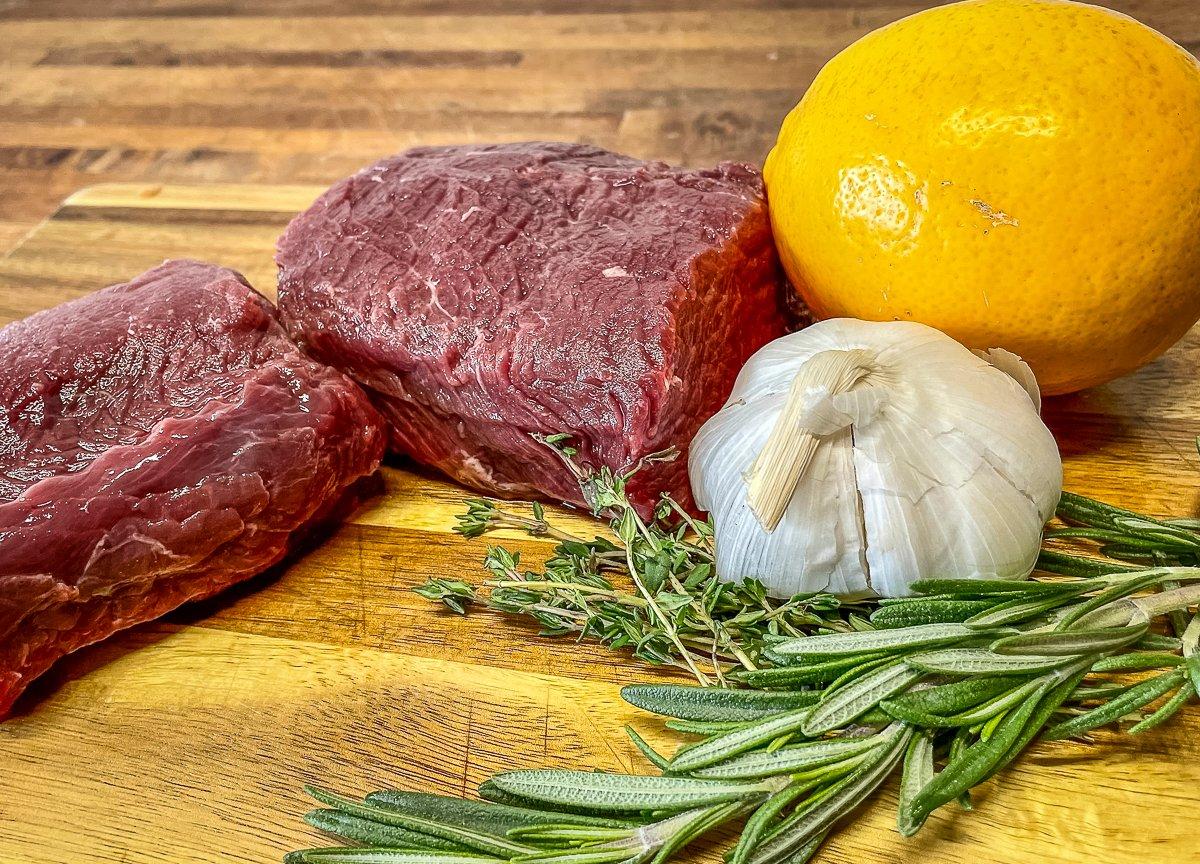 Here, we used a section of elk backstrap, but whitetail or mule deer is great, too. You can even use this rub on wild pig or grilled turkey breast. The blend of fresh herbs and garlic offers just enough flavor without overseasoning the meat.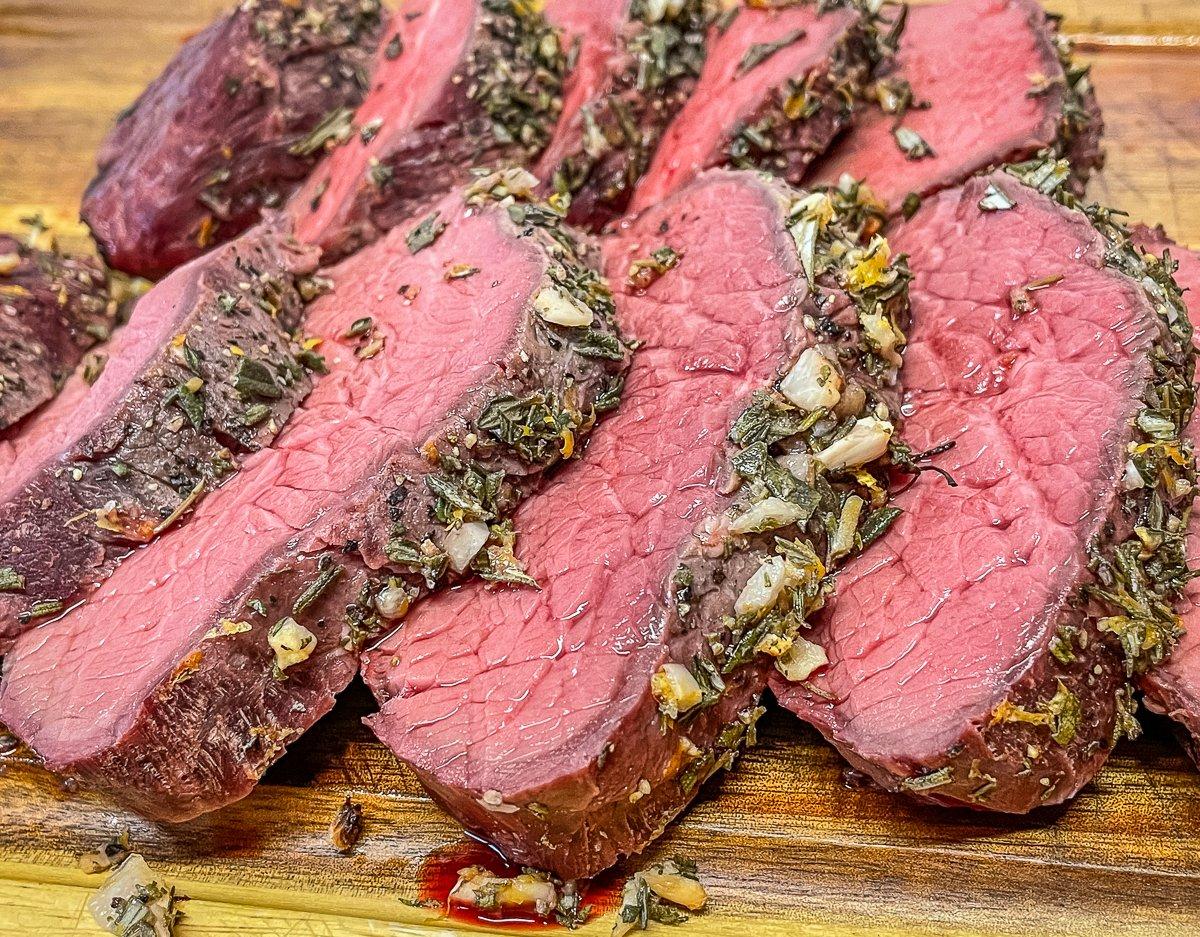 Ingredients
1- to 2-pound section of backstrap
Rub:
3 cloves garlic, finely chopped
3 tablespoons fresh rosemary, finely chopped
1 tablespoon fresh thyme, finely chopped
1 tablespoon freshly ground black pepper
2 teaspoons sea salt
1 teaspoon lemon zest
Juice of 1 lemon
Cooking Instructions
Start by mixing the rub. Set aside. Allow the backstrap to come to near room temperature. Squeeze a lemon over the meat and rub it to coat all surfaces. Sprinkle over the rub to cover all surfaces of the meat.