Mexican Style Cornbread with Ground Venison on the Traeger Grill
If you like cornbread, try this recipe. Complete with Mexican-flavored ground venison filling and lots of cheese, it moves cornbread from a side dish to the main course. The recipe can be cooked in the oven, but cooking it on a Traeger Grill adds a ton of additional flavor.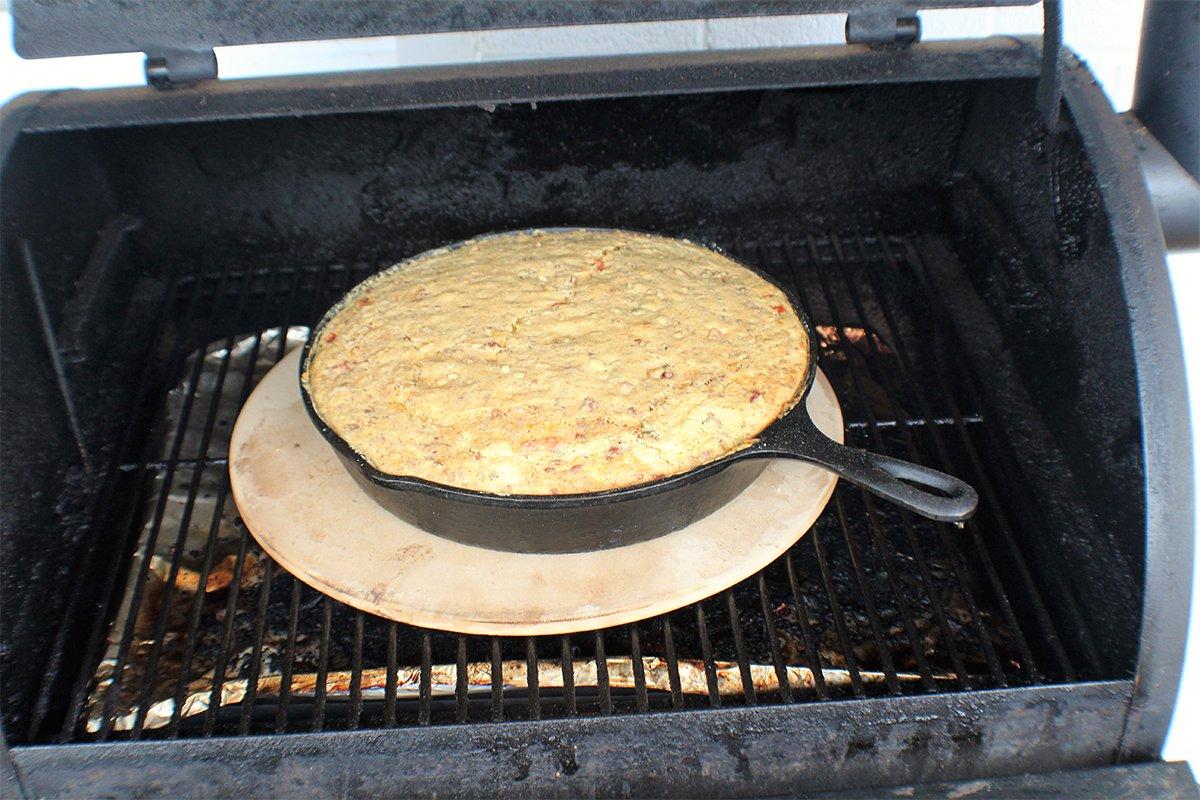 Ingredients
1 pound ground venison
1 can Rotel tomatoes with green chilies
1 package taco seasoning mix
1 cup whole kernel corn
2 cups shredded cheddar or Monterey jack cheese
1 cup butter (2 whole sticks)
4 eggs whisked
2 cups buttermilk
1 teaspoon baking soda
2 cups corn meal
2 cup all-purpose flour
1 teaspoon salt
Cooking Instructions
Brown the ground venison over medium-high heat. Add the Rotel, corn, and taco seasoning. Stir well to incorporate. Cook for an additional five minutes until heated through.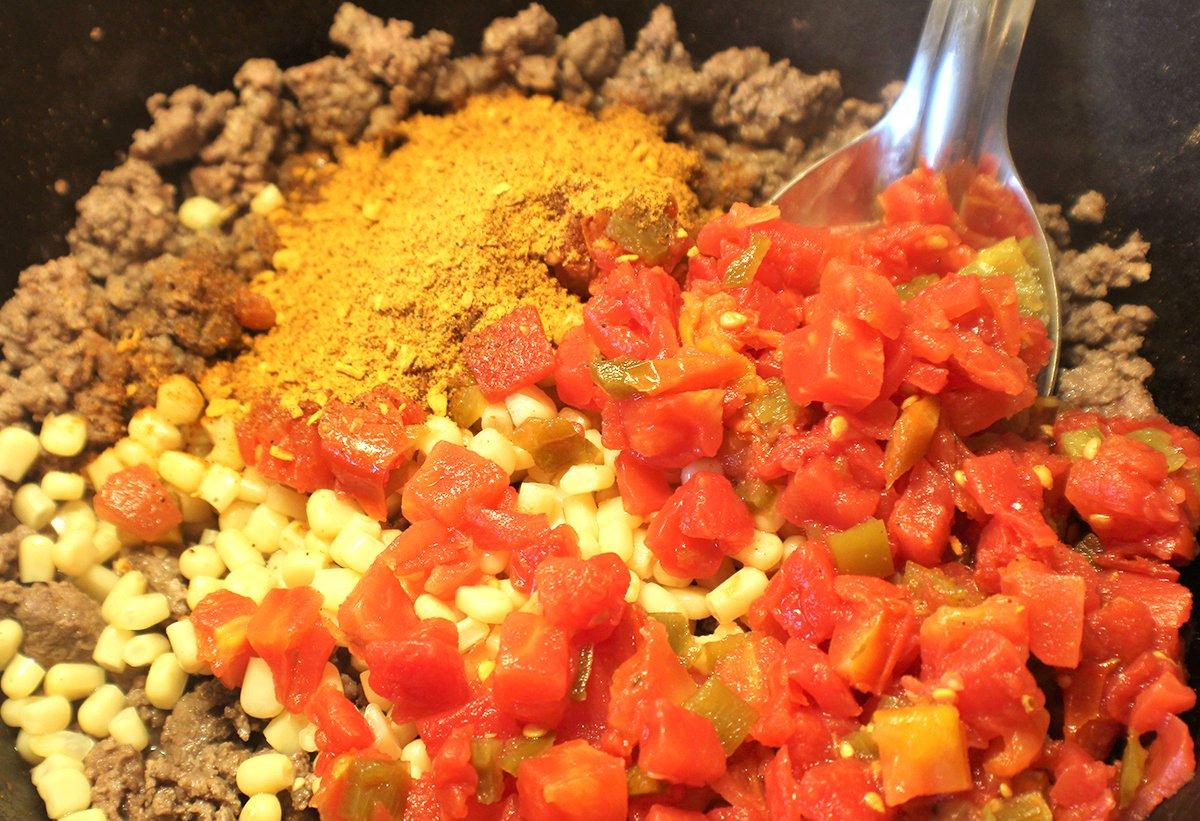 Fold in the venison mixture and cheese, then stir well to incorporate
Bake in the Traeger Grill for 55 minutes, or until a toothpick inserted in the center comes out clean.