Orange-Soy-Ginger Rabbit-Belly Jerky Recipe
I'm ashamed to admit that, for most of my life, I tossed the belly flaps from our rabbits to the beagles that sat patiently by as we skinned the day's take. Then Facebook friend and homesteading extraordinaire Laurie Levey posted up some rabbit-belly jerky she had made.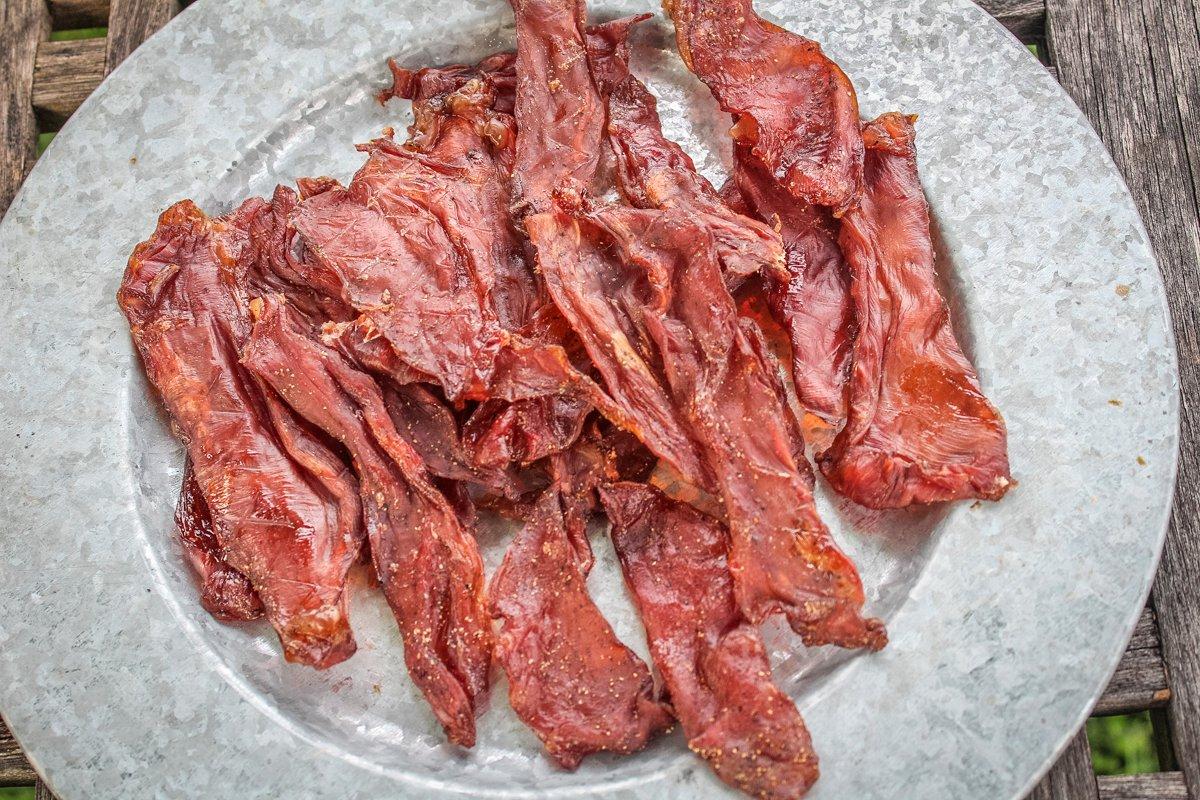 You can use whatever marinade or jerky recipe you like, but this Orange Soy Ginger is one of our favorites. As with all my jerky, I prefer to add the appropriate amount of Instacure #1 to the recipe to guard against food-born illness, but you can make the jerky without it if you keep the finished product either frozen or refrigerated.
Ingredients
Belly flaps from 10-12 rabbits, cut into jerky sized slices
Marinade
1 cup orange juice
1 cup soy sauce
½ cup honey
1 tablespoon black pepper
1 teaspoon cayenne pepper
1 teaspoon freshly grated ginger
½ teaspoon Instacure #1 (also known as Prague Powder or Pink Curing Salt)
Cooking Instructions
Cut the bellies into jerky-sized slices. Trim away most of the fat if using domestic rabbits.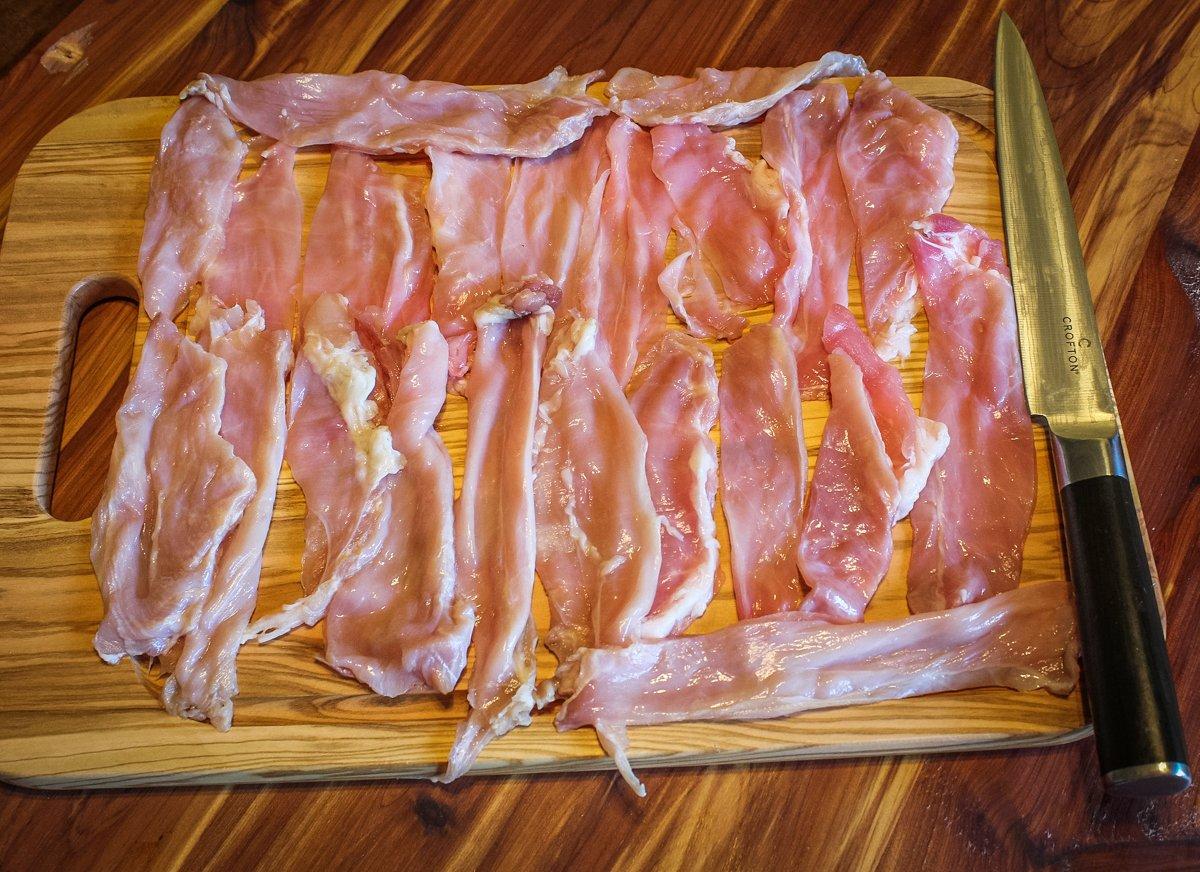 Dry the jerky in your Magic Chef dehydrator at 160 degrees, in the oven on low with the door slightly cracked open, or on the smoker until it is dry, but still flexible. This batch took about 6 hours in the dehydrator.