Steakhouse-Style Pan-Seared Backstrap with Easy Garlic Butter Pan Sauce
Want to get maximum steakhouse flavor in just a few minutes from your venison? Try pan searing some backstrap then top it with a browned garlic butter pan sauce. It only takes a few minutes and is the perfect way to prepare venison on a busy weeknight when time is at a premium.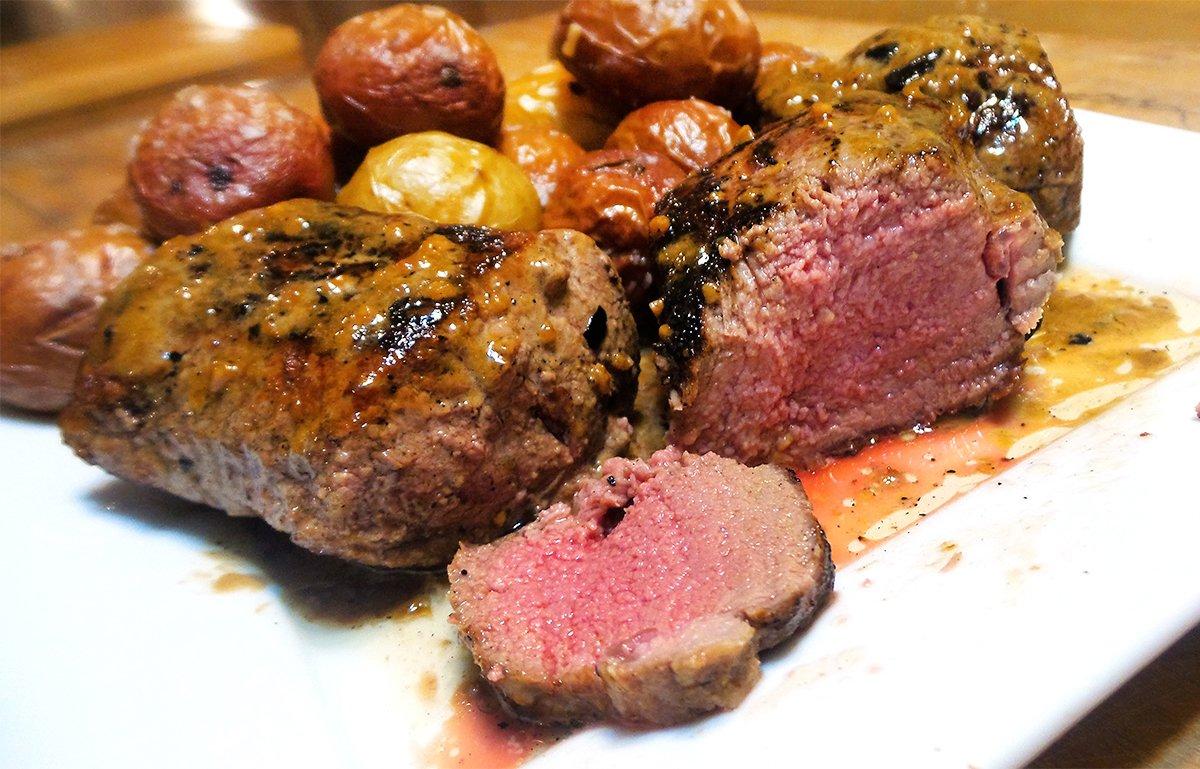 The recipe works with any venison, I like backstrap for tenderness, but this is a great way to prepare elk tenderloin as well. Cut your steaks about 2 inches thick for a nice sear on the outside with a medium-rare finish in the center.
Ingredients
3-5 pounds venison backstrap, trimmed and cut into two inch thick steaks
1 tablespoon peanut oil
salt and pepper
Pan sauce

3 tablespoons butter
1/2 cup beef stock
1 tablespoon Worcestershire sauce
1 teaspoon minced garlic
Cooking Instructions
Preheat oven to 375
Set steaks out on the counter to come to room temperature, pat them dry just before cooking. Season steaks well with salt and pepper. Heat a cast iron skillet on medium-high to high until it just begins to smoke. Add peanut oil and swirl around pan to evenly coat the surface.
Place the steaks into the pan to sear. Don't touch them for three minutes to allow a nice crust to form on the steak. At the end of three minutes, flip the steaks. Immediately move the pan to the preheated oven. Cook for an additional 10 minutes in the oven.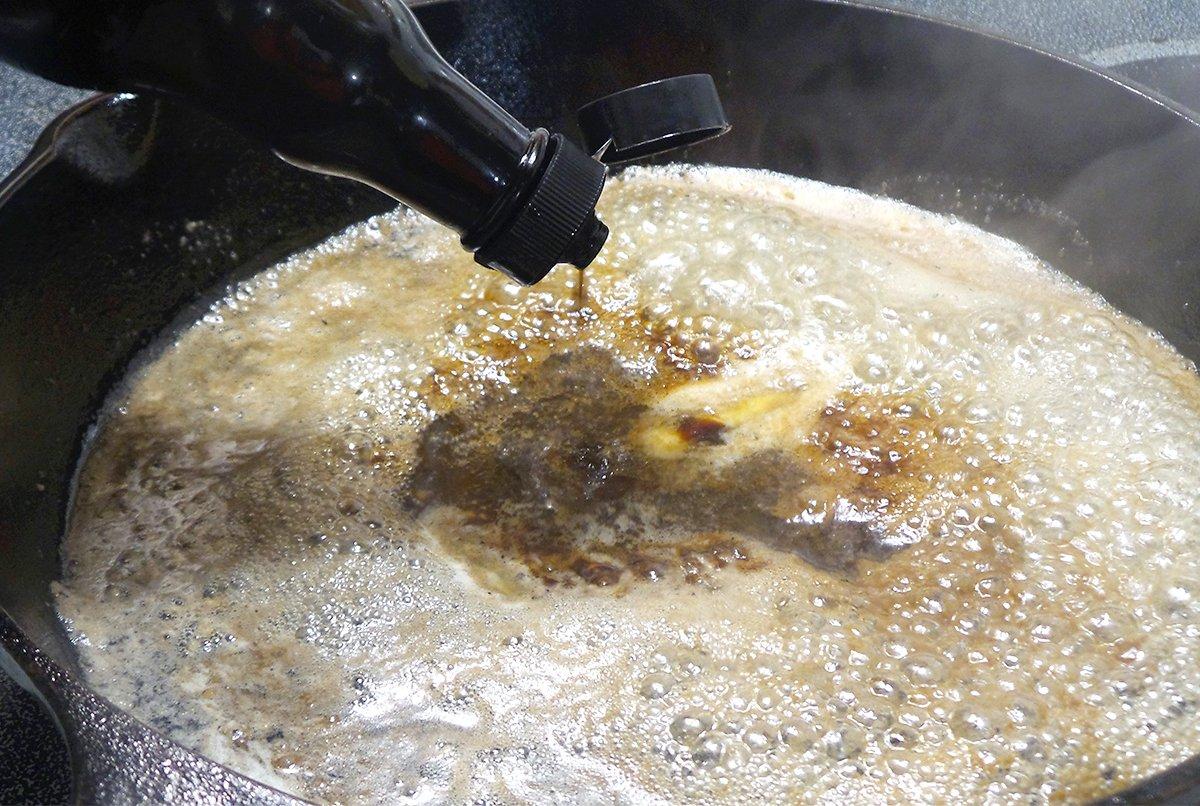 Remove the pan from the oven and transfer the steaks to a warm plate. Cover with foil and allow the steaks to rest. Pour the beef broth into the skillet and scrape any stuck-on bits from the bottom of the pan. The broth should immediately come to a boil in the hot pan. When the broth has reduced by half, add the garlic and Worchestershire sauce. Stir in the butter, a piece at a time, and stir until the sauce comes together. Plate the steaks and spoon the pan sauce over just before serving.