Stuffed Elk Pizza Cheeseburgers
We love a good elk burger. And we love pizza grilled on our Traeger. So why not combine the two? This burger gets stuffed with pepperoni and a slice of fresh mozzarella, then topped with pizza sauce, sautéed mushrooms, and even more cheese.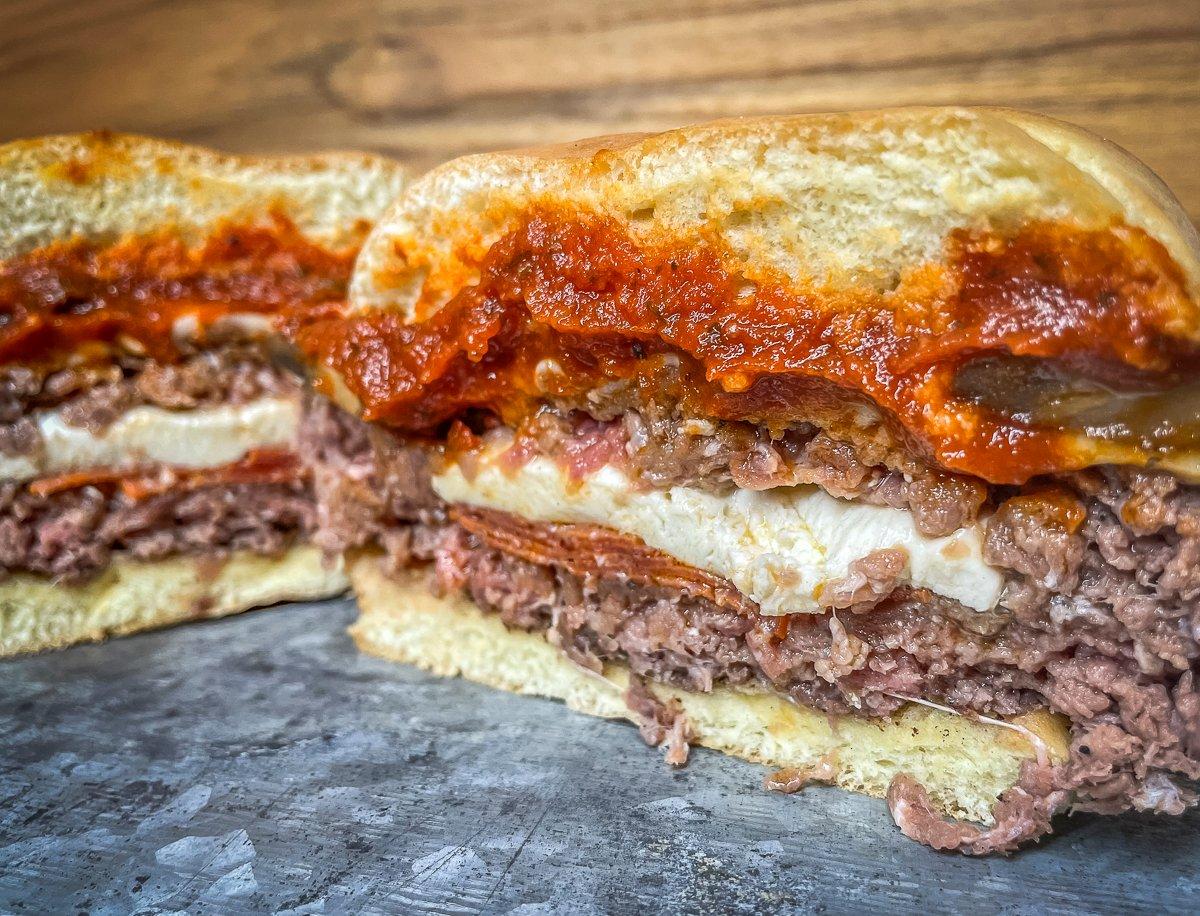 The result? Tasty grilled pizza burger goodness. Supply some napkins, because your dinner guests will need them with this one. We do these burgers with both ground elk and ground whitetail — it's good either way. We like to grind a bit of beef fat or bacon into our burger meat for extra juiciness and to help them hold together on the grill.
To stuff the burgers, I like to press out a thin patty of meat, lay on the cheese and pepperoni, then top with a second thin patty before pressing the edges together to seal.
Ingredients
3 pounds ground elk or venison
2 tablespoons butter
8 ounces mushrooms, sliced
8 ounces pepperoni
8 ounces fresh mozzarella cheese
8 ounces sliced whole milk mozzarella
1 cup pizza sauce
Buns, lightly toasted
1 teaspoon garlic powder
Salt and pepper to taste
Cooking Instructions
Start by sautéing the mushrooms in butter. Season lightly with salt. While the mushrooms cook, make a thin, roughly 4-ounce patty of ground meat. Season lightly with salt, pepper, and garlic powder. Making the patties on parchment paper helps prevent them from sticking to your work surface.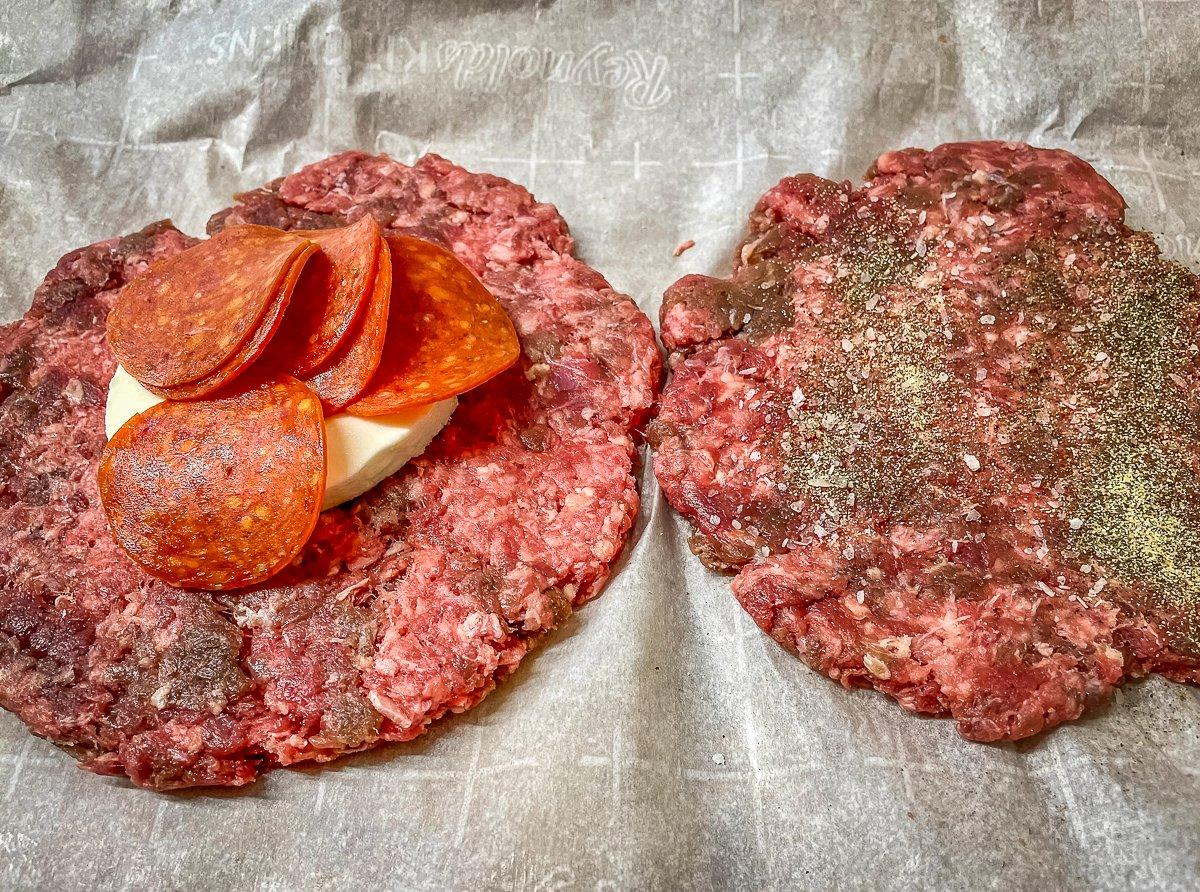 Repeat the process until you have 6 burgers. Gently transfer your burgers to your preheated Traeger grill set at 350 degrees. Cook for 8 to 10 minutes, then gently flip the burgers. Top with a slice of whole milk mozzarella. Cook 6 to 8 minutes more, then remove burgers from the grill. To plate, put a burger patty on the bottom half of a toasted bun, top with sautéed mushrooms, then drizzle over warm pizza sauce.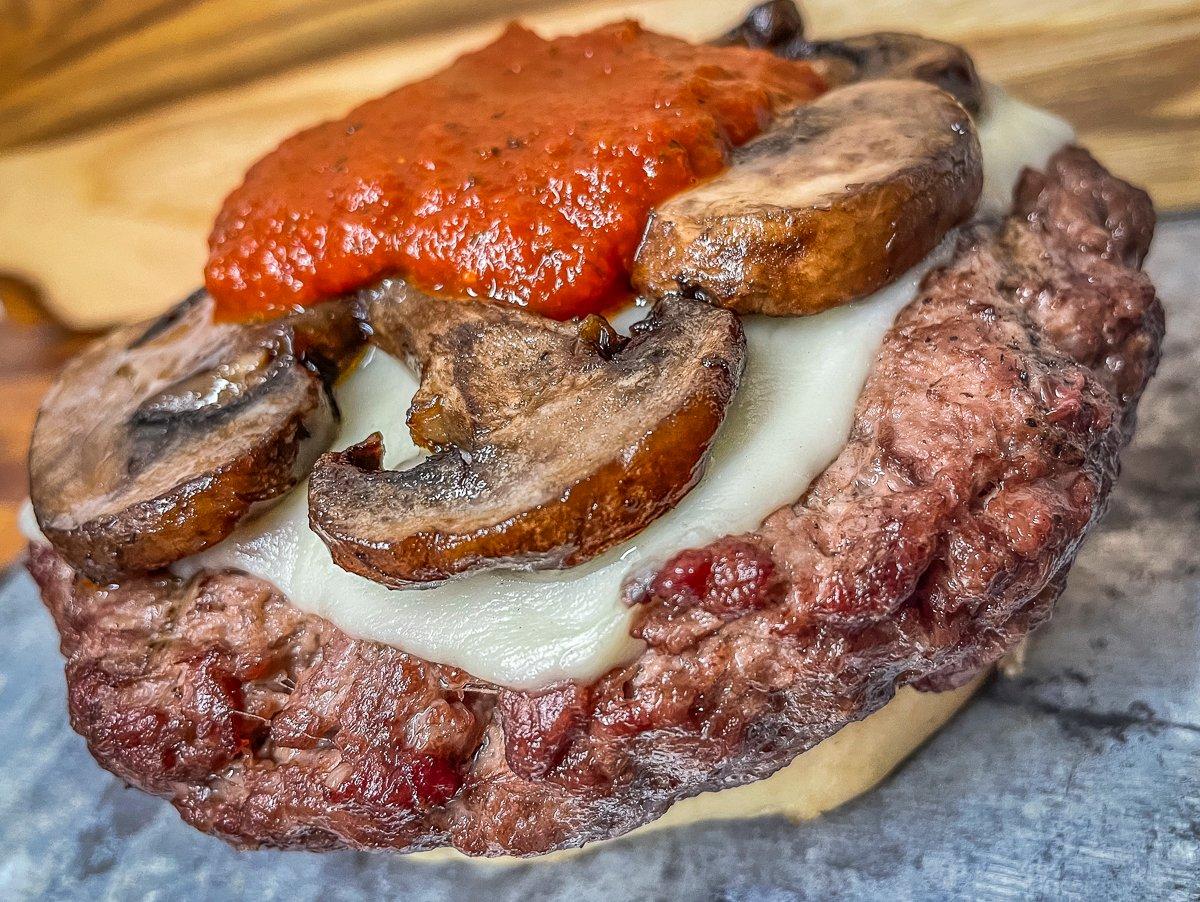 (See your Traeger Grill at night with this USB Rechargeable LED Neck Light)