Venison and Sweet Potato Stir Fry Recipe
Stir fry recipes are perfect for busy weeknights when time is at a premium. This one combines thinly sliced venison with sweet potatoes, mushrooms, and green beans for a full meal that the entire family will love.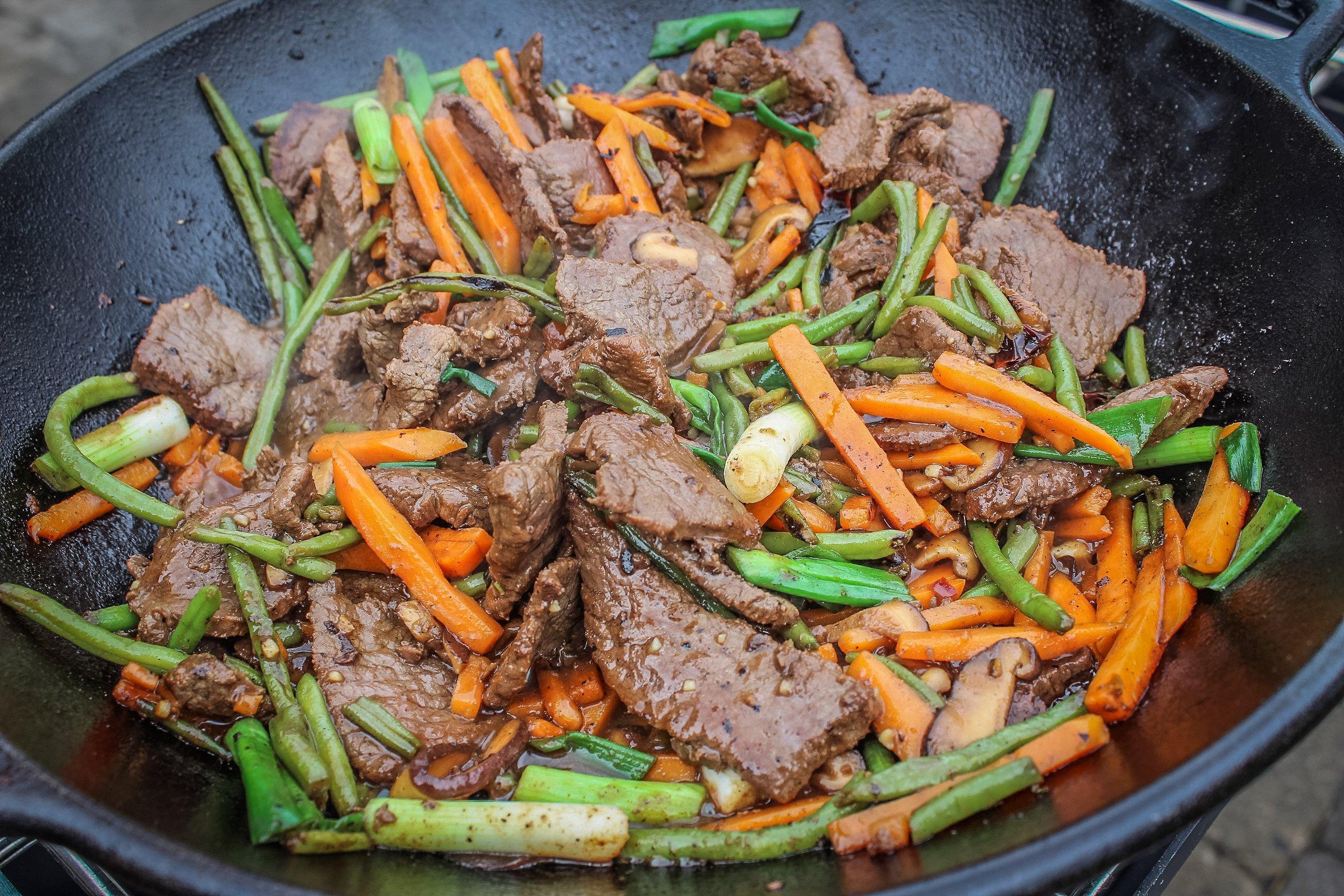 Ingredients
2 pounds venison roast, cut into thin, bite-sized slices
3 tablespoons soy sauce, divided, plus more for serving
1 large sweet potato, cut into matchsticks
16 ounces frozen green beans
8 ounces sliced shitake mushrooms
½ cup peanut oil, divided
3 tablespoons oyster sauce
3 small dried red chilies, diced
Salt, to taste
8 green onions, cut diagonally into 1 1/2-inch pieces
4 garlic cloves, thinly sliced
2 teaspoons Chinese five-spice powder
2 teaspoons sesame oil
1-inch piece fresh ginger, grated
1 teaspoon salt
Cooking Instructions
Peel and slice the sweet potato into slightly larger than matchstick-size strips. Set them aside. Since sweet potatoes don't oxidize and turn brown the way sliced white potatoes do, you don't have to worry if you would like to get this step done up to a day or two in advance to save prep time.
Slice the venison into thin, bite-sized bits. Add the venison to a bowl and season with 1.5 tablespoons of soy sauce, sesame oil. and the Chinese five-spice powder. Stir to blend well and set aside.