Venison Sausage Smoked Shots
With holiday parties in full swing, I'm often asked to bring wild game appetizers for everyone to try. One of my favorites is this sausage recipe.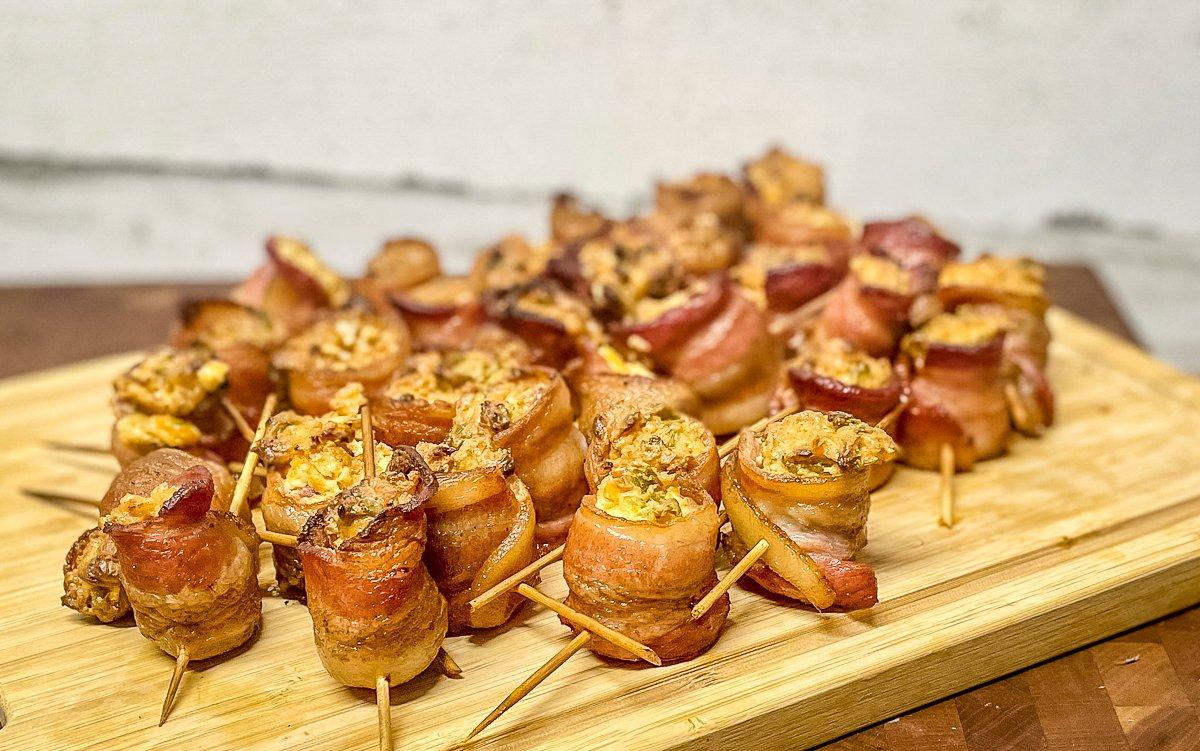 You can use toothpicks to pin the bacon to the sausage, but I like to use 4 or 5 inch wooden skewers to make it easier for guests to grab and hold as they walk around and mingle with other guests.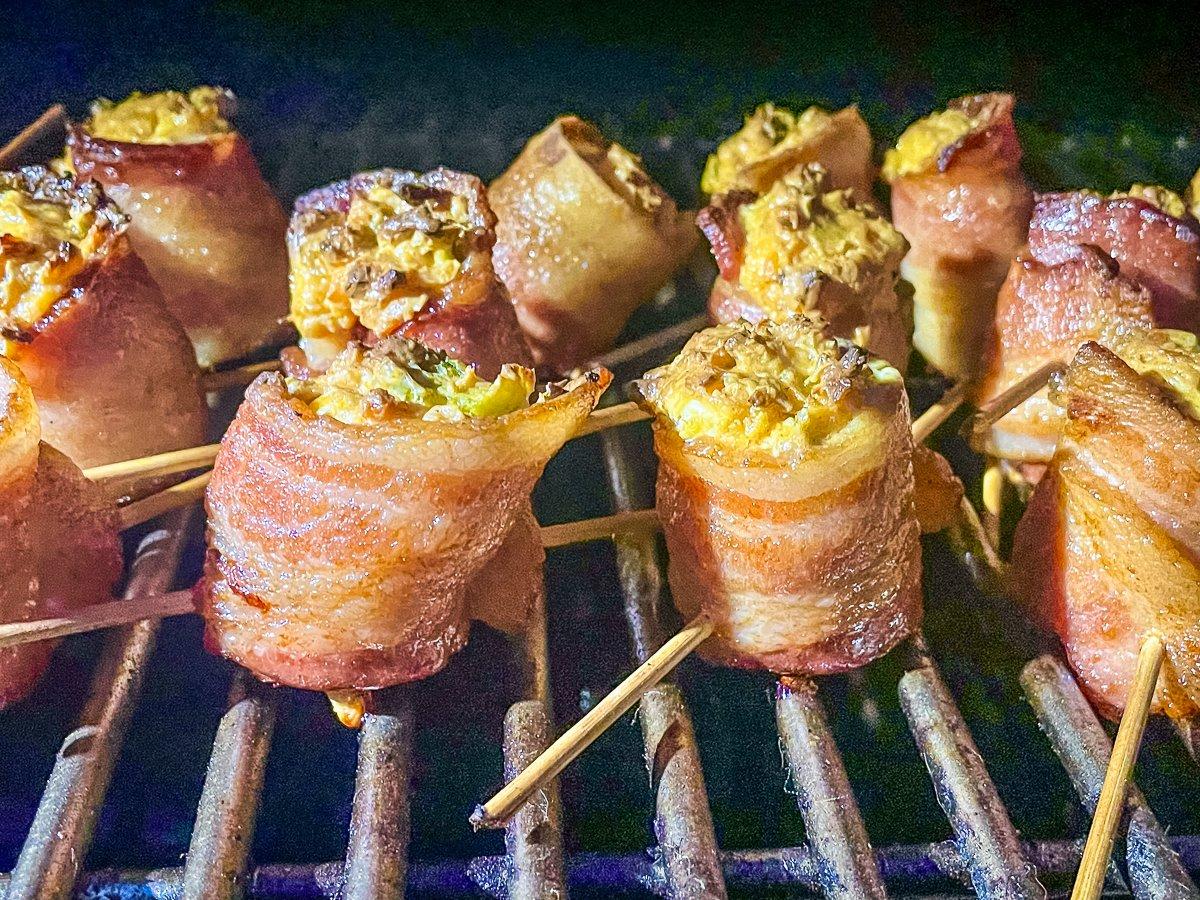 Ingredients
1 pound of venison smoked sausage, cut into 1-inch links
8 oz cream cheese softened
½ cup cheddar cheese, shredded
¼ cup sliced jalapeños, diced
2 tbsp Myron Mixon Original BBQ Rub
1.5 pound sliced bacon, cut in half
Wooden skewers or toothpicks
Cooking Instructions
These are pretty simple. Start by adding the cream cheese, jalapeño peppers, shredded cheese, and BBQ rub to a bowl.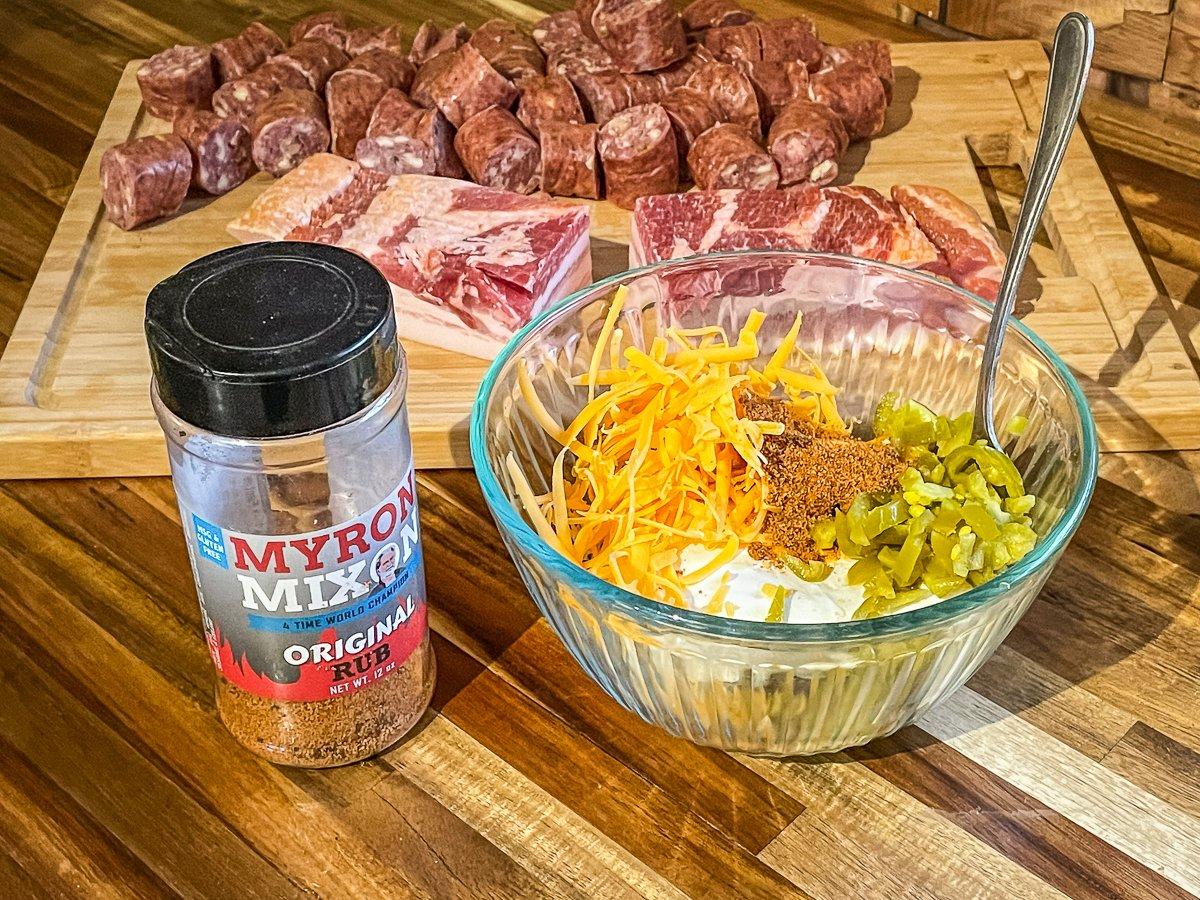 Cut the bacon slices in half. Wrap each piece of sausage with a half strip of bacon, leaving the bacon standing a quarter to a half inch above the top of the sausage and flush with the bottom of the sausage link. Pin the bacon in place with a skewer or toothpick.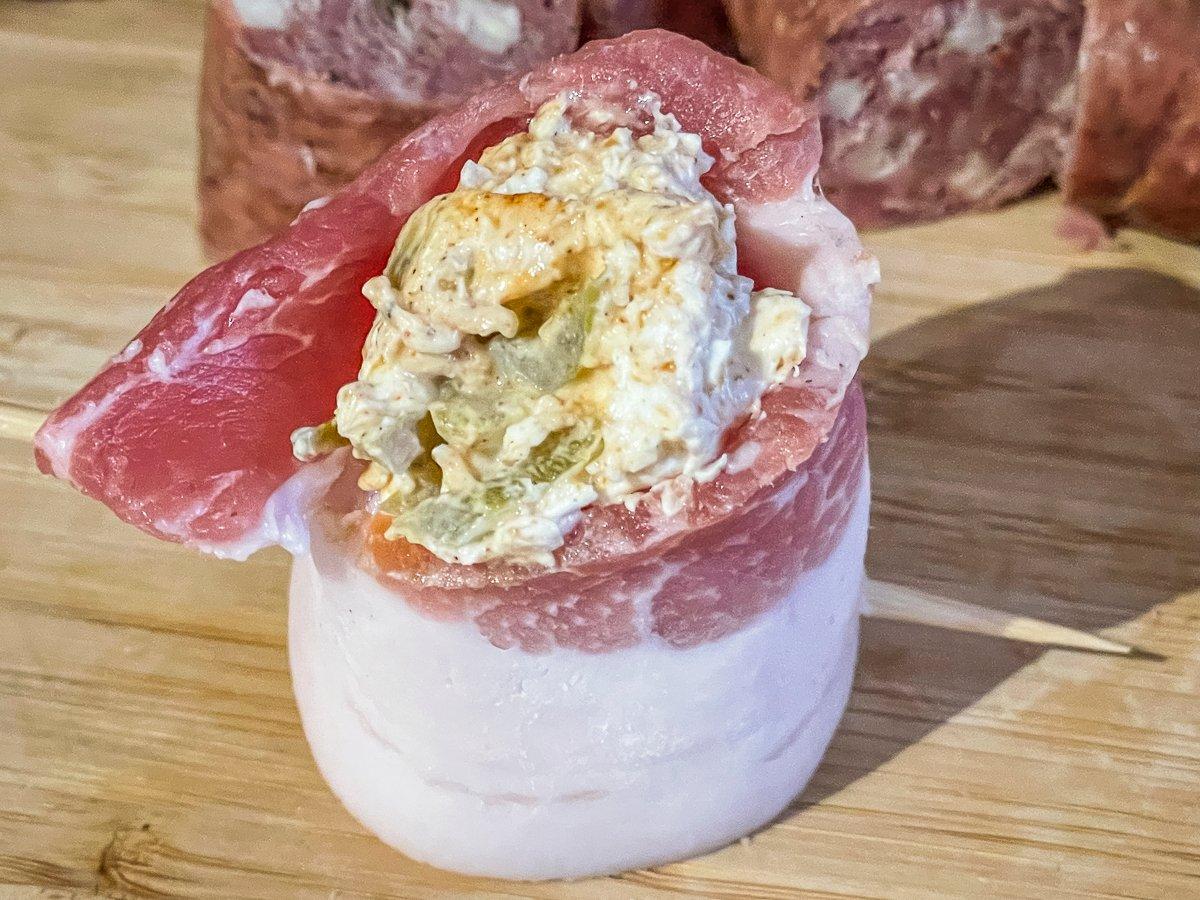 Place the links directly on a grill grate, cream cheese up. Grill for 20-25 minutes or until the bacon is cooked through.