Venison-Stuffed Pepper Soup
Venison-stuffed bell peppers are a classic dish, but they take some time to assemble and cook. But with colder weather just around the corner, hearty soups and slow-cooker recipes are back on the menu. This one packs in all the flavor of stuffed bell peppers, but with way less work.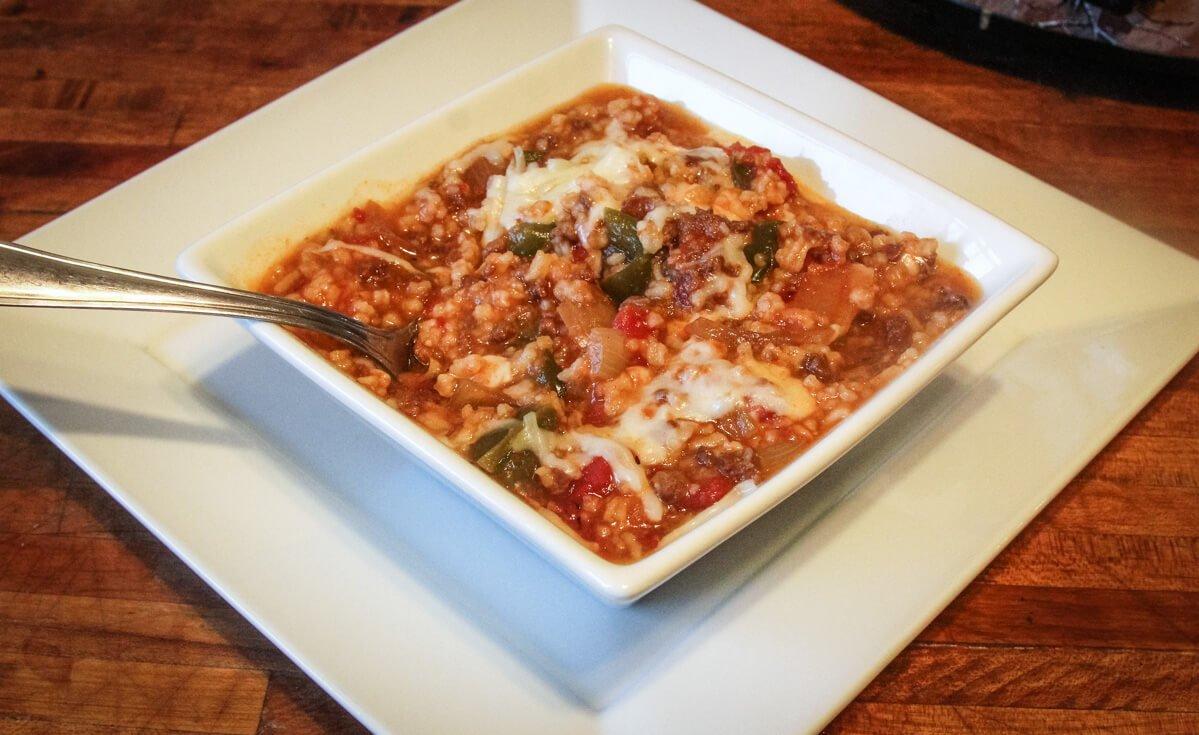 We use our Weston Realtree slow cooker and turn it on before we leave the house in the morning so that a warm bowl of soup is ready and waiting for us when we get home. Top the soup with a bit of shredded cheese just before serving.
Ingredients
2 pounds ground venison
1 medium onion, chopped
3 medium green peppers, chopped
1 1/2 cups uncooked white rice
3 tablespoons honey
2 garlic cloves, minced
1 tablespoon Italian seasoning blend
1 tablespoon tomato paste
1 teaspoon salt
2 cans (15 ounces each) tomato sauce
2 cans (14 1/2 ounces each) of diced fire-roasted tomatoes
1 carton (32 ounces) beef broth
2 cups water
Shredded mozzarella or cheddar cheese
Cooking Instructions
Start by browning the ground venison in a skillet on the stove top. While the venison browns, rough chop the peppers and onion.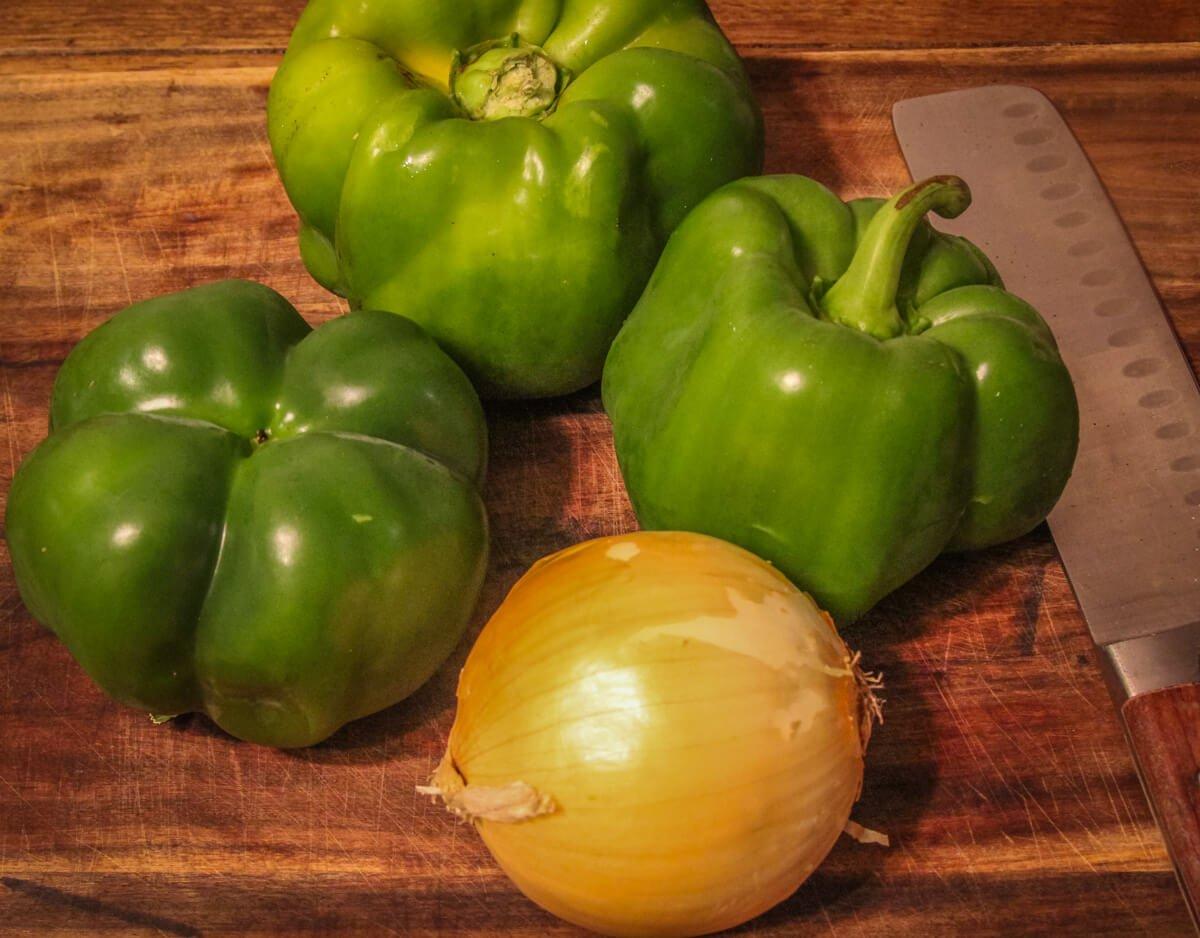 Add the peppers, onion and venison to the slow cooker along with all other ingredients except the rice and shredded cheese. Turn the cooker to low and leave for 6 to 8 hours.
Two hours before you are ready to eat, check the consistency of the soup. It should be thin and a little liquidy at this point. If it isn't, add two cups of water to the pot. Pour in the white rice, stir well, and continue cooking another two hours or until rice is done.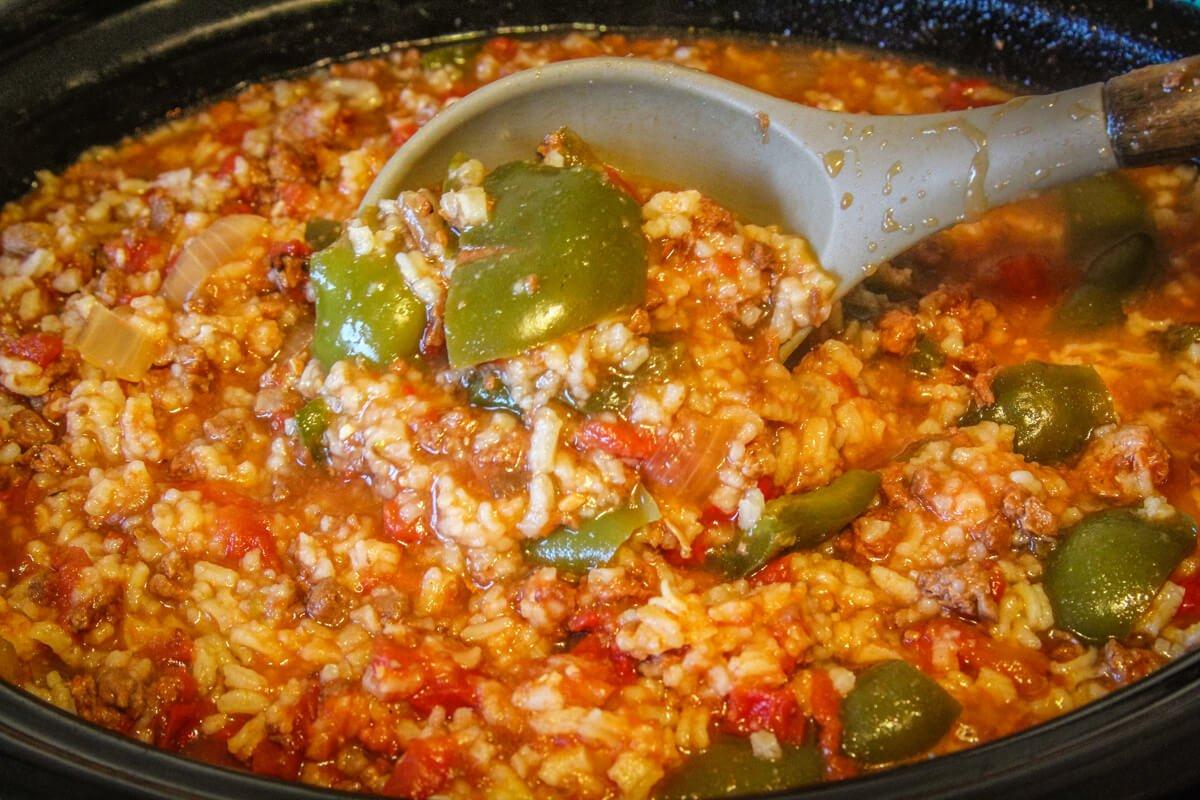 Just before serving, sprinkle over a bit of shredded cheese.