It's pawpaw season across the Midwest. Despite being North America's largest native fruit, pawpaws don't get a lot of recognition. They grow across the Southeast and Midwest, and ripen in late summer and early fall. Their broad oval leaves are easily recognized in a mixed hardwood creek bottoms.
The fruit can be hard to see. They often grow in clusters of two or three among the upper branches of the tree. Ripe pawpaws are soft when gently squeezed, and they will have brown or black mottled spots on their green skin. If you find some, watch closely as they ripen. Raccoons also love their banana-like flavor and will clean out a tree of ripe fruit overnight.
To clean your pawpaws, simply slice the fruit in half lengthwise, dip the flesh out with a spoon, then pick the seeds out. We use pawpaws in just about any recipe calling for bananas. They make fantastic pancakes that you can top with a bit of homemade butter and real maple syrup from The Pileated Forest.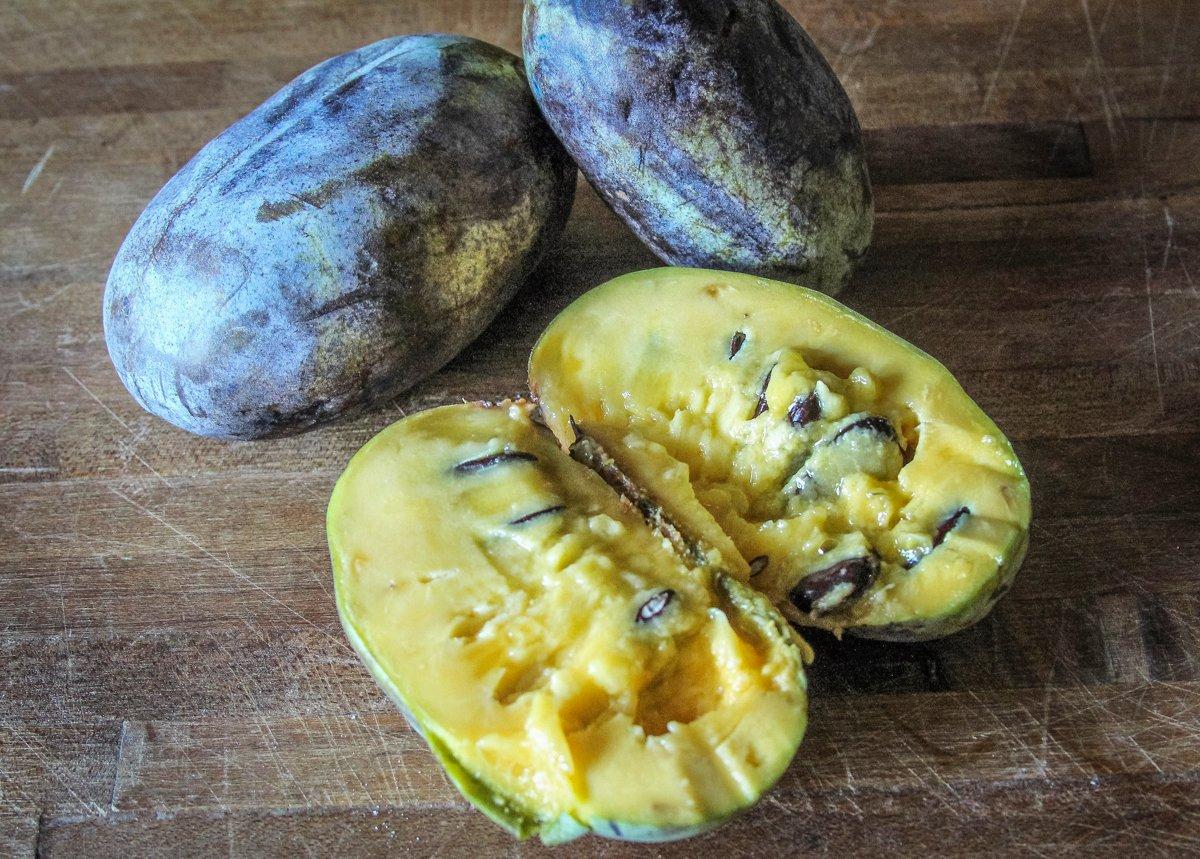 Ingredients
1 1/2 cups all purpose flour, spooned into measuring cup and leveled off
2 tablespoons sugar
2 1/2 teaspoons baking powder
1/2 teaspoon salt
2 medium ripe pawpaws, seeded and smashed
2 large eggs
1 cup, plus 2 tablespoons, whole milk
1/2 teaspoon vanilla extract
3 tablespoons butter, melted
Cooking Instructions
In a large bowl, mix the flour, sugar, baking powder and salt. Set aside.
In another bowl, smash the pawpaw into pulp, mix in two eggs, milk and vanilla (or a splash of bourbon if you like), and stir well.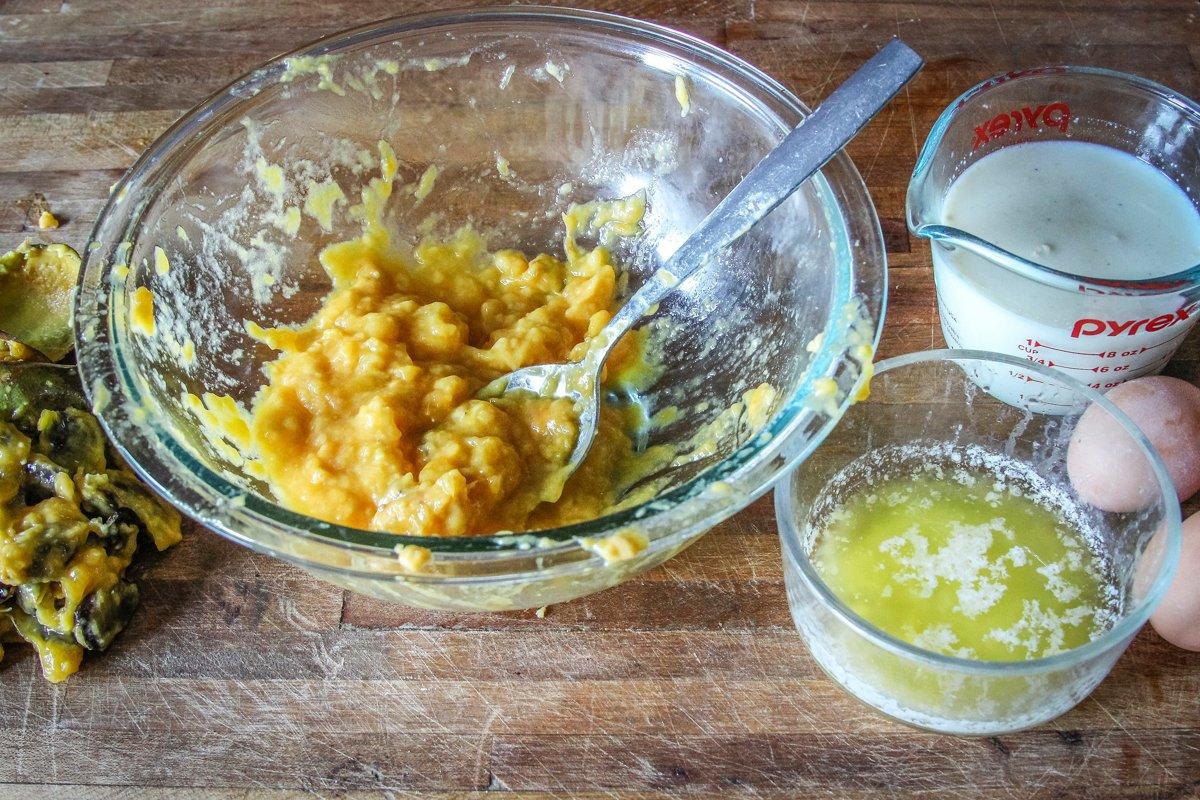 Pour the pawpaw mixture into the dry ingredients and stir well. The batter should be thick and lumpy.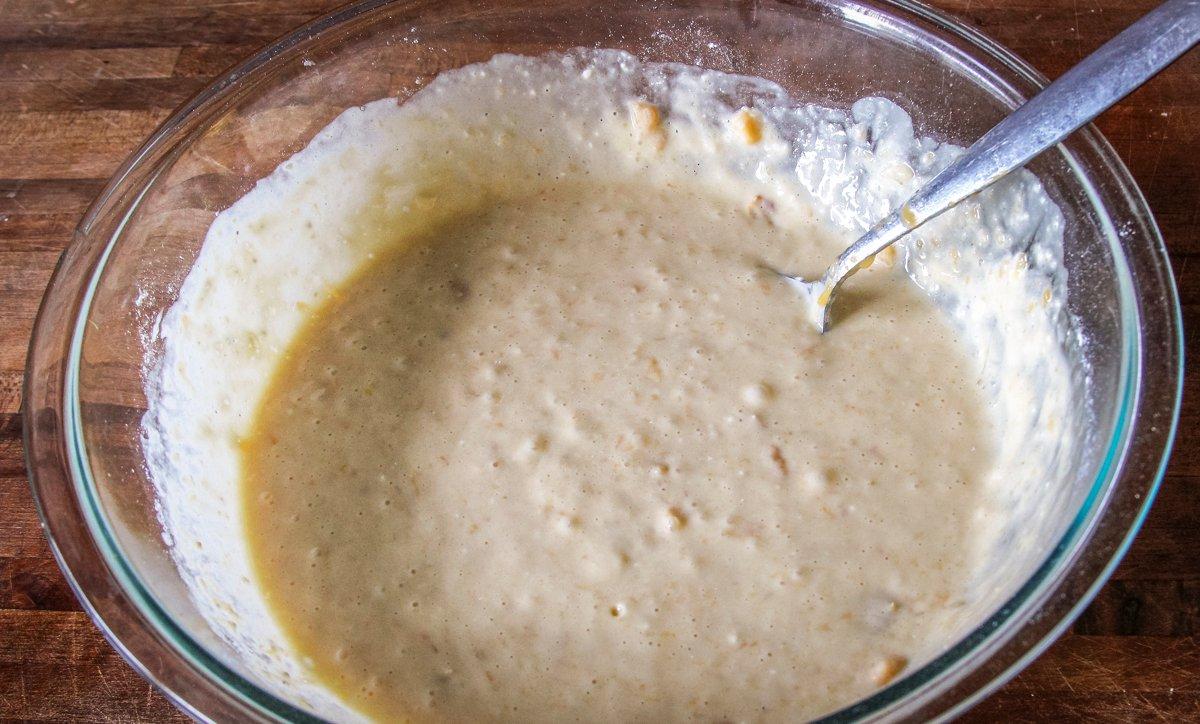 In a cast-iron or non-stick skillet, or on a griddle, heat a pat of butter until it bubbles. Swirl around to coat the cooking surface, and pour on the batter about a third of a cup at a time. Let the pancake cook until the surface bubbles, and then flip.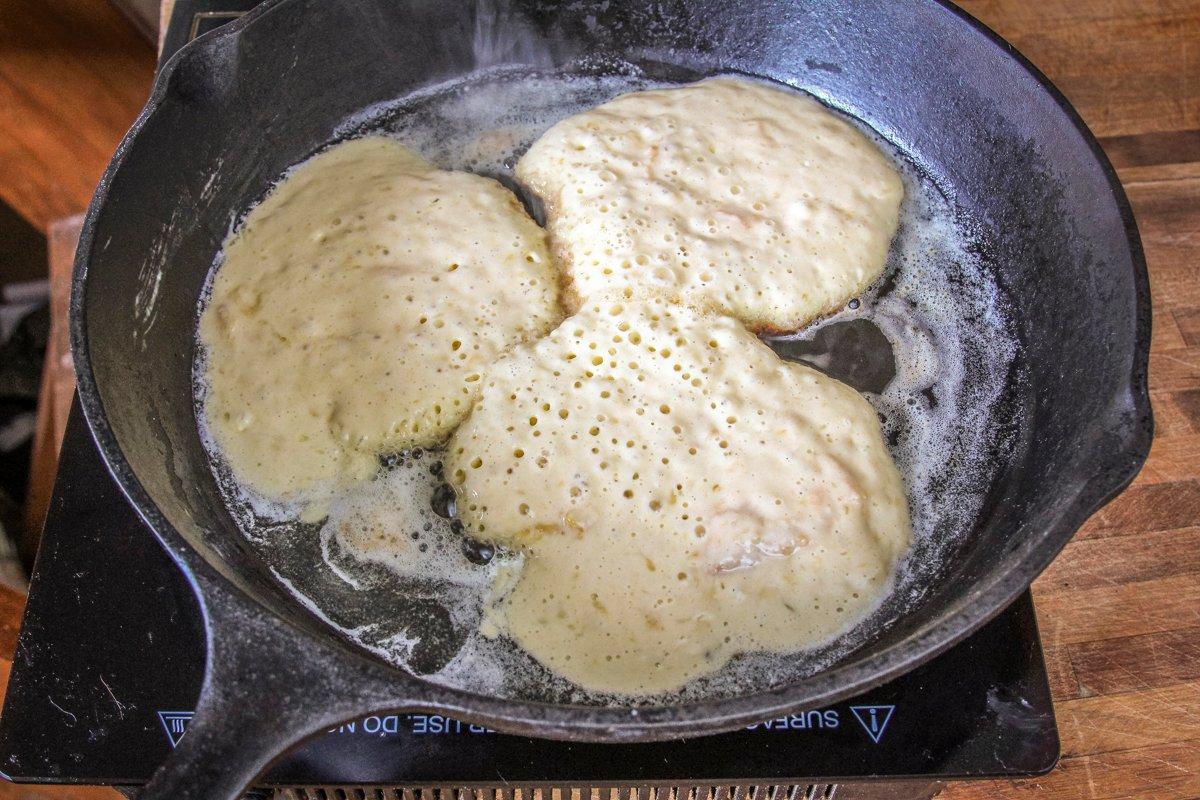 Cook about 2 to 3 minutes per side. Store the finished pancakes in a warm oven until you have used up all the batter. Serve with homemade butter and real maple syrup.