Wild Turkey Restaurant Style Fried Rice Recipe
Fair or not, I judge most Chinese restaurants by their fried rice. Why fried rice? Because good fried rice is simple and pure, with very few ingredients. To make the best restaurant-quality rice, you need high-quality ingredients and you need to take care to cook them correctly. If the kitchen takes time to cook rice well, chances are good that everything will be great.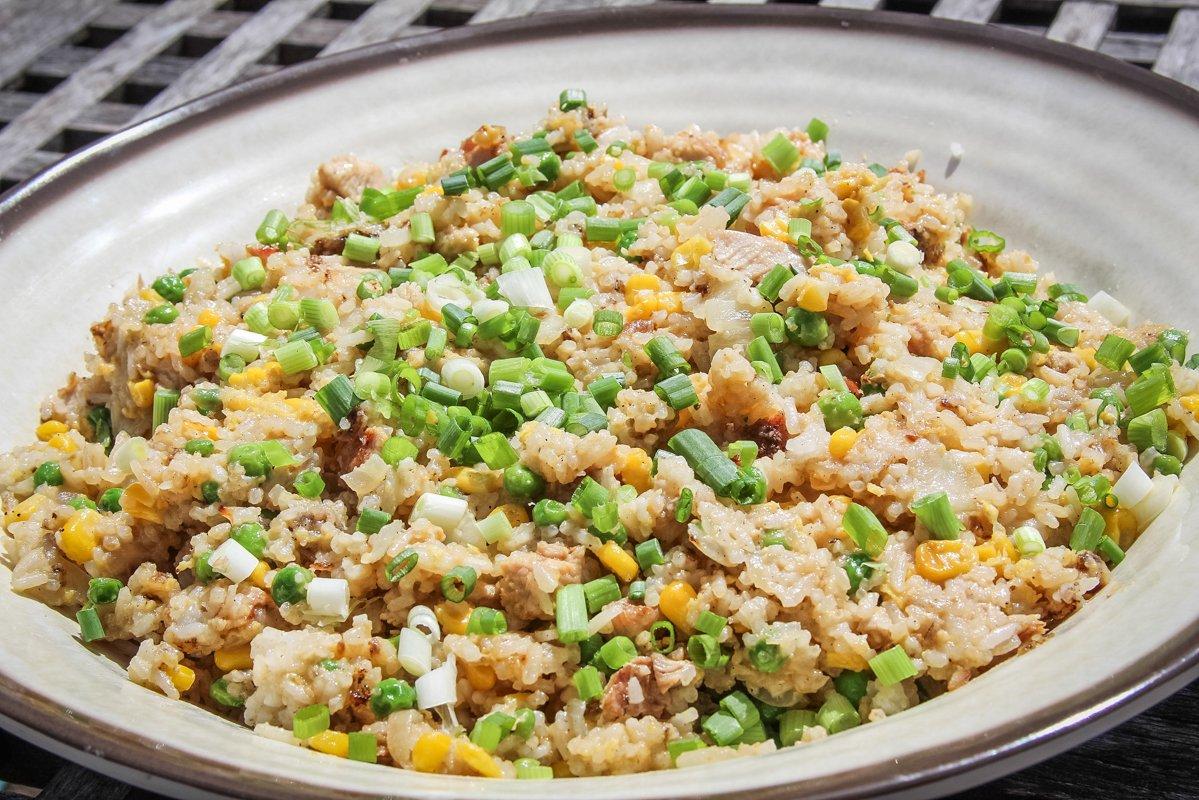 To get top-notch, restaurant-quality results from fried rice at home, start with the right rice. Starch means sticky rice and sticky rice doesn't fry well. Medium-grain, low-starch rice is best. I use Jasmin-Thai-style rice. To remove even more starch, I like to line a colander with cheese cloth and rinse the rice well before cooking.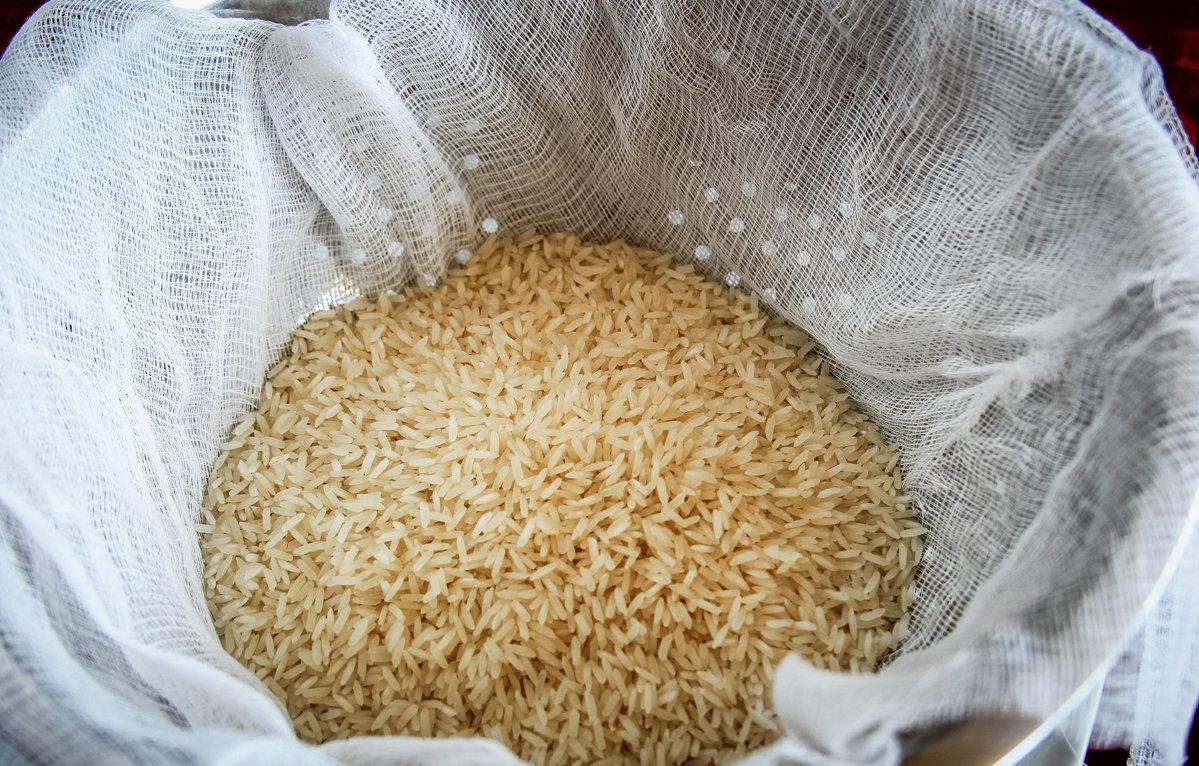 To get the best browning on your rice grains, the surface needs to be dry when it hits the hot wok. After it comes out of the pan or rice cooker, spread the rice on a platter and fluff it well to let the surface dry out a bit before adding it to the wok.
When it comes to cooking, a wok over high heat makes the best fried rice. We use our Lodge Cast-Iron wok over an outdoor gas burner to get near commercial kitchen heat. Use an oil with a high smoke point, like peanut or palm oil to handle the heat without breaking down. Stir frying in a hot wok moves at a quick pace, so have all of your ingredients ready to go in before you start cooking.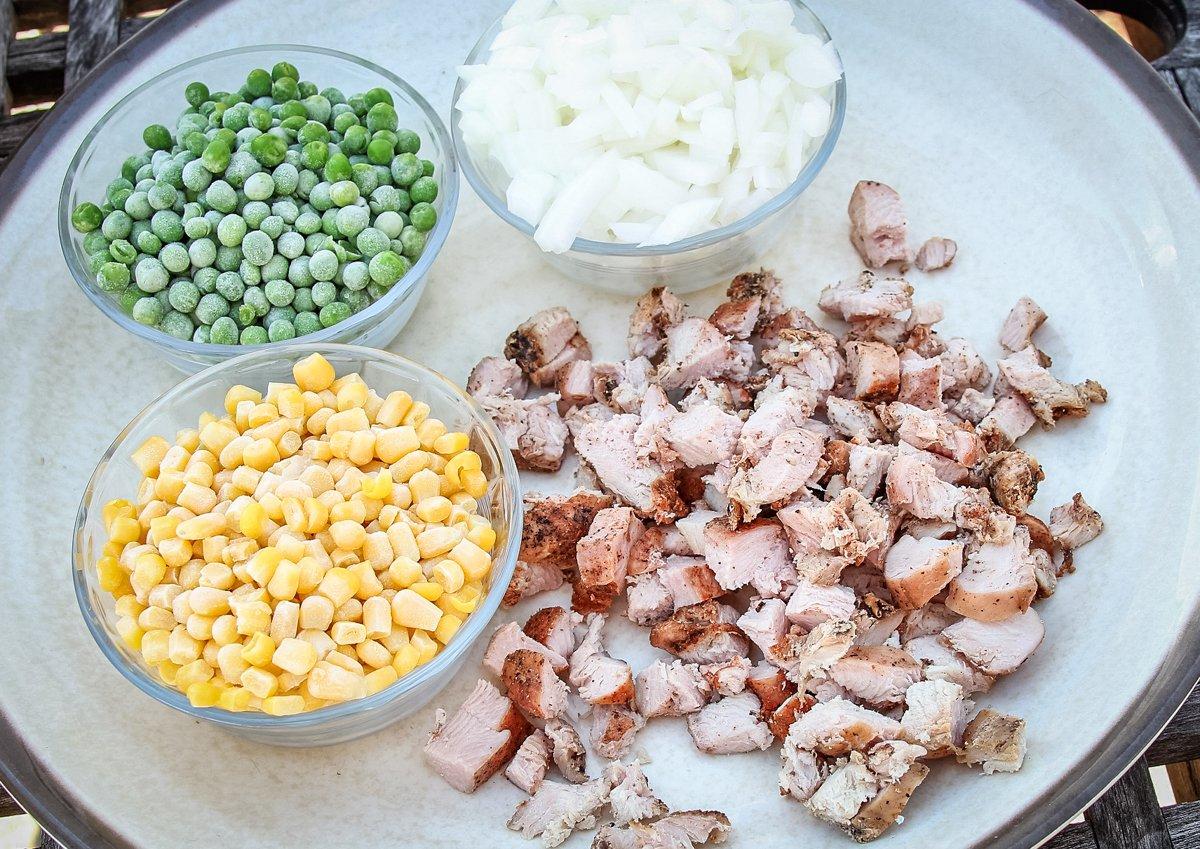 Ingredients
2 cups diced grilled wild turkey breast
2 tablespoons peanut oil
2 tablespoons sesame oil, divided
1 medium onion, chopped
1 large carrot, peeled and diced
3 cloves garlic, minced
1 tablespoon freshly minced ginger
5 cups cooked white rice, cooked fluffed and dried
1 cup frozen peas
1 cup frozen corn
3 large eggs, beaten
3 tablespoon. soy sauce
3 tablespoon Oyster sauce
3 green onions, thinly sliced
Cooking Instructions
Start by rinsing your uncooked rice under cold water to remove as much surface starch as possible. Cook the rice according to package direction, then fluff the rice well with a fork and spread it evenly in a thin layer on a platter. Give the rice 30 minutes to an hour to allow the surface to dry.
Pre-heat the wok over high heat. Add two tablespoons of peanut oil and one of sesame oil. Add the diced onion and carrots to the wok and stir fry for 5 minutes or until the onions and carrots have softened. Add the garlic and ginger. Stir fry an additional 1-2 minutes, then add the turkey, rice, peas and corn. Continue cooking for 2-3 minutes until everything is heated through and the rice has started to take on a light golden color.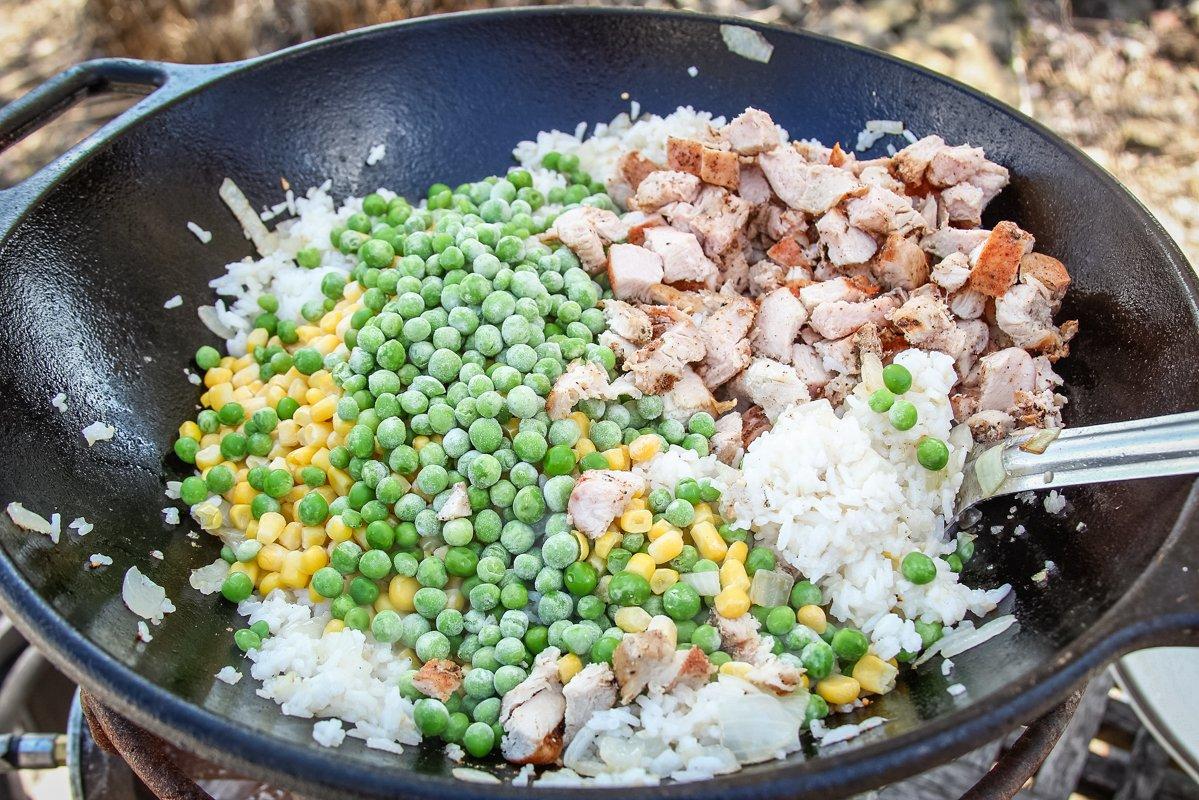 Push the rice to the sides of the wok and add the remaining tablespoon of sesame oil. Pour in the beaten egg and stir until it is nearly cooked. Fold the rice back into the egg, tossing and flipping until the rice and egg are evenly blended. Add the soy and oyster sauce, tossing the rice to blend well. Top with sliced green onions before serving.