How are the spring gobbler prospects looking for these five western states? Read on
As the West goes, we're looking at turkey hunting opportunities in Colorado, Utah, Nevada, California and yes, Hawaii. Our other regional turkey hunting forecasts are found at the end of this post.
While this season's campaign might prove to be challenging due to public-land closures and COVID-19 travel restrictions, we'll do our best to provide some up-to-date insights here.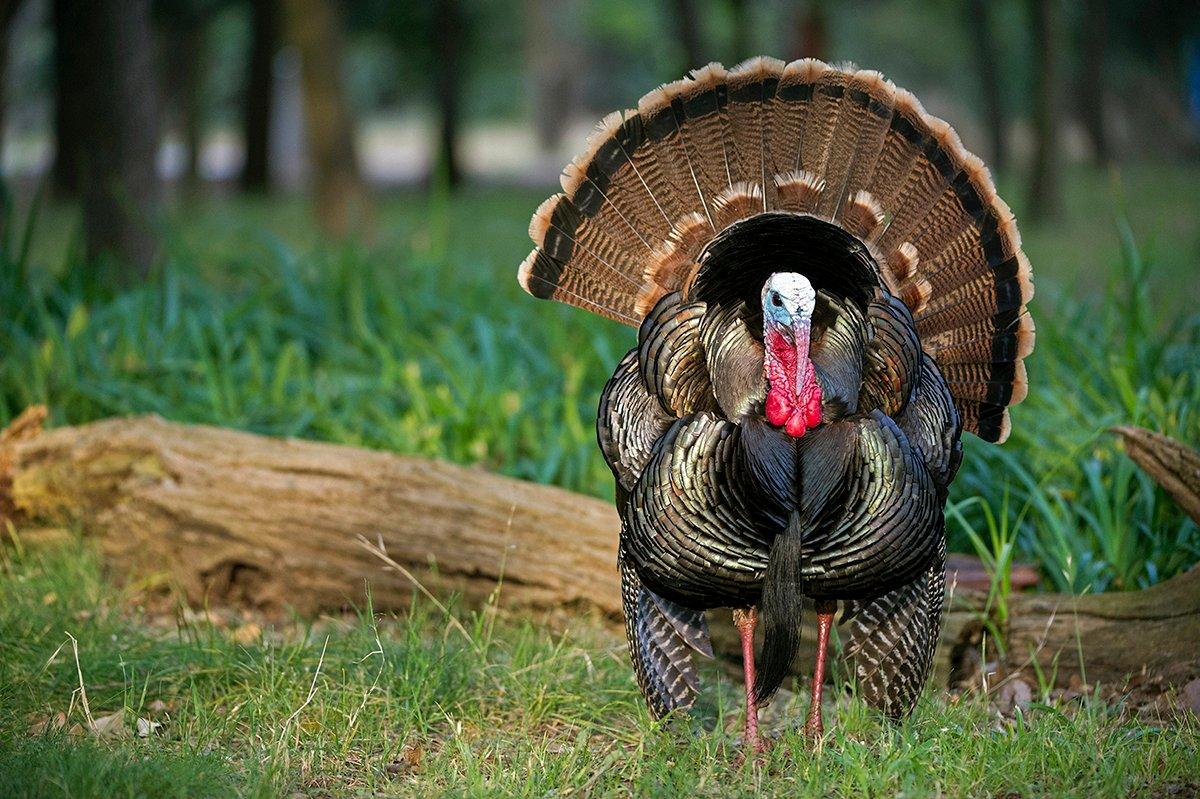 Colorado
Colorado terrain can be physically demanding, which can make for a tough turkey hunt - but many of us like this sort of thing.
Where to Go
The Merriam's population lives in some rugged country; their nomadic traits can really spread them out and test your patience and endurance. Western Colorado is covered in National Forest, BLM and state lands. Most turkeys live in these vast chunks of public ground, and annually about 25% of hunters find success there.
Merriam's are the state's primary species and are located west of Interstate 25, and along the southern portions of the Front Range.
Rios are also present but limited to the river-bottom habitat of the Platte and Arkansas rivers, as well as other tributaries in the eastern portion of the state. Success rates for hunters chasing Rios on the Eastern plains are much higher, hovering around 50 to 75%.
Colorado Parks & Wildlife updates regarding COVID-19 are found here.
Insider Intel
As this spring's forecast goes, Stan Baker, NWTF regional biologist, says: Colorado ranks in the top two or three states for western turkey hunting, and I don't think you can beat what it has to offer as far as opportunity goes.
Baker points out no other western state holds the number of over-the-counter units or public hunting opportunities that Colorado does, and when you consider the turkey population, it's an excellent place to take both a Merriam's and Rio Grande wild turkey (assuming you draw the latter tag).
Estimated Population
Some 30,000 to 35,000 turkeys roam Colorado.
Spring 2019 Kill
The official word is 5,200 bearded turkeys.
Utah
Utah is a solid choice for the resident turkey hunter, who likely hunts waterfowl and other species. Turkey populations are stable or increasing across much of the state, even though the hunt is new to many.
Where to Go
Turkey hunting in Utah is broken up into five regions (Northern, Central, Northeastern, Southeastern and Southern), and without question, the best opportunities are found in the two southern regions, says NWTF regional biologist Stan Baker.
Access to public land is excellent, both limited and unlimited licenses are offered in every region, and success rates routinely average more than 30%.
One area where turkey numbers have historically decreased has been in the San Juan region below Interstate 70. Other locations in the state have seen an increase in turkey sightings.
Areas around Cedar City, the Boulder Mountains, Enterprise and Pine Valley are good places to start. Each of these areas offers excellent public access, and all are good options for those with an unlimited tag.
Insider Intel
The earliest transplants were done by interested sportsmen and landowners who wanted to see turkeys thrive in the Beehive State.
Since that time, the management efforts have primarily focused on the Merriam's and Rio subspecies, and transplanting efforts over the years have not only been an effective management practice but also are still an active part of Utah's overall turkey-management plan.
Estimated Population
Some 23,000 turkeys.
Spring 2019 Kill
Not available.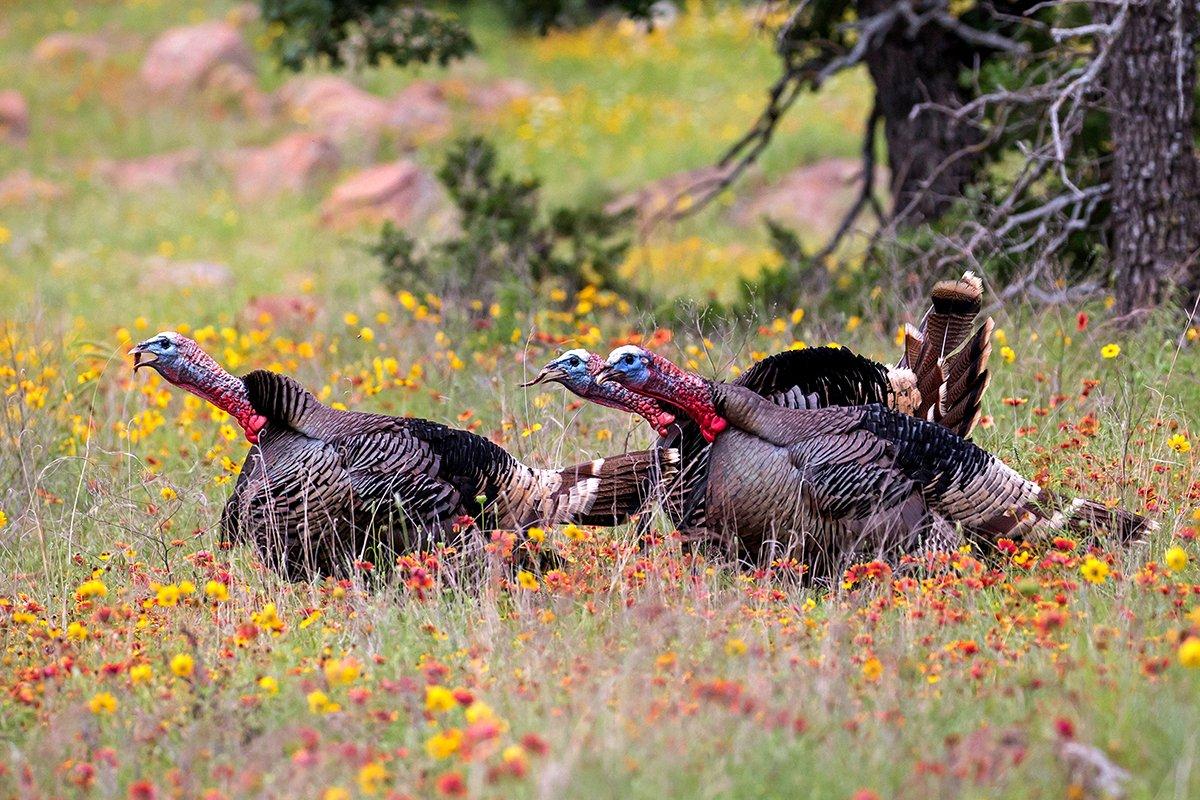 Nevada
Super Slammers, obsessed, and often secretive, turkey hunters who've killed a bird in all 49 states open to our great tradition (Alaska has no season), have told me Nevada is a fun and unusual hunt. One described it as: One of my most enjoyable turkey hunts ever. Nevada? Yep.
Where to Go
Rios have been the primary Nevada subspecies, and populations are now located along river corridors in western Nevada, the Ruby Mountains of Elko County, Paradise Valley in Humboldt County and in eastern White Pine County.
In southern Nevada, birds populate Lincoln County, as well as the Moapa Valley and the Overton area of Clark County.
Asking permission of private landowners is required before you put in for a tag. Go here for more information.
Insider Intel
Predation and poor habitat conditions caused by drought have had extreme effects on their turkey populations. That said, state officials say and because this year's population forecast is good, Nevada is offering more tags, with regional quotas. Check the Nevada Small Game Hunting Guide on the Nevada Department of Wildlife website.
Estimated Population
It's low, friends, when compared with other states. Roughly 1,200 turkeys, officials estimate.
Spring 2019 Kill
No typo: 95 turkeys.
California
As I write this, 40 million California residents have been ordered to stay home due to the coronavirus pandemic, except for essential activities, the largest lockdown in U.S. history, sources report.
Where to Go
Birds are found in nearly all of California's 58 counties. The highest take typically occurs in Butte, Calaveras, El Dorado, Mendocino, Nevada, San Luis Obispo, Shasta, Tehama and Yuba counties. Although many populations roam on private land, the state, U.S. Forest Service, BLM, and public utilities offer numerous public opportunities.
Rio Grande turkeys are the most widespread subspecies in California and, as mentioned, are found along the Coast Range, plus the Sierra Nevada and Cascade foothills. Although in much smaller numbers, the Merriam's subspecies roost in the northeast and along the Transverse Range in Kern County. Additionally, Easterns were released along the northern coast and Eastern / Rio Grande hybrids from the Midwest have been transplanted along the south coast.
Insider Intel
To many, California seems anything but hunter friendly, but that's a stereotype, not reality.
My California turkey hunt included a pleasant drive north along the Pacific Coast from L.A. with some longtime turkey hunting buds. Our hunt, based in the Central Coast region, included both rugged terrain and lush agriculture lands. Unlike more well-known West Coast cities, the location isn't densely populated. Wild turkeys were plentiful, and the old bird I killed gobbled hard and carried sharp spurs. The entire hunt experience was a pleasure from start to finish.
Estimated Population
Officials estimate 300,000 to 400,000 turkeys roam the state.
Spring 2019 Kill
Unavailable.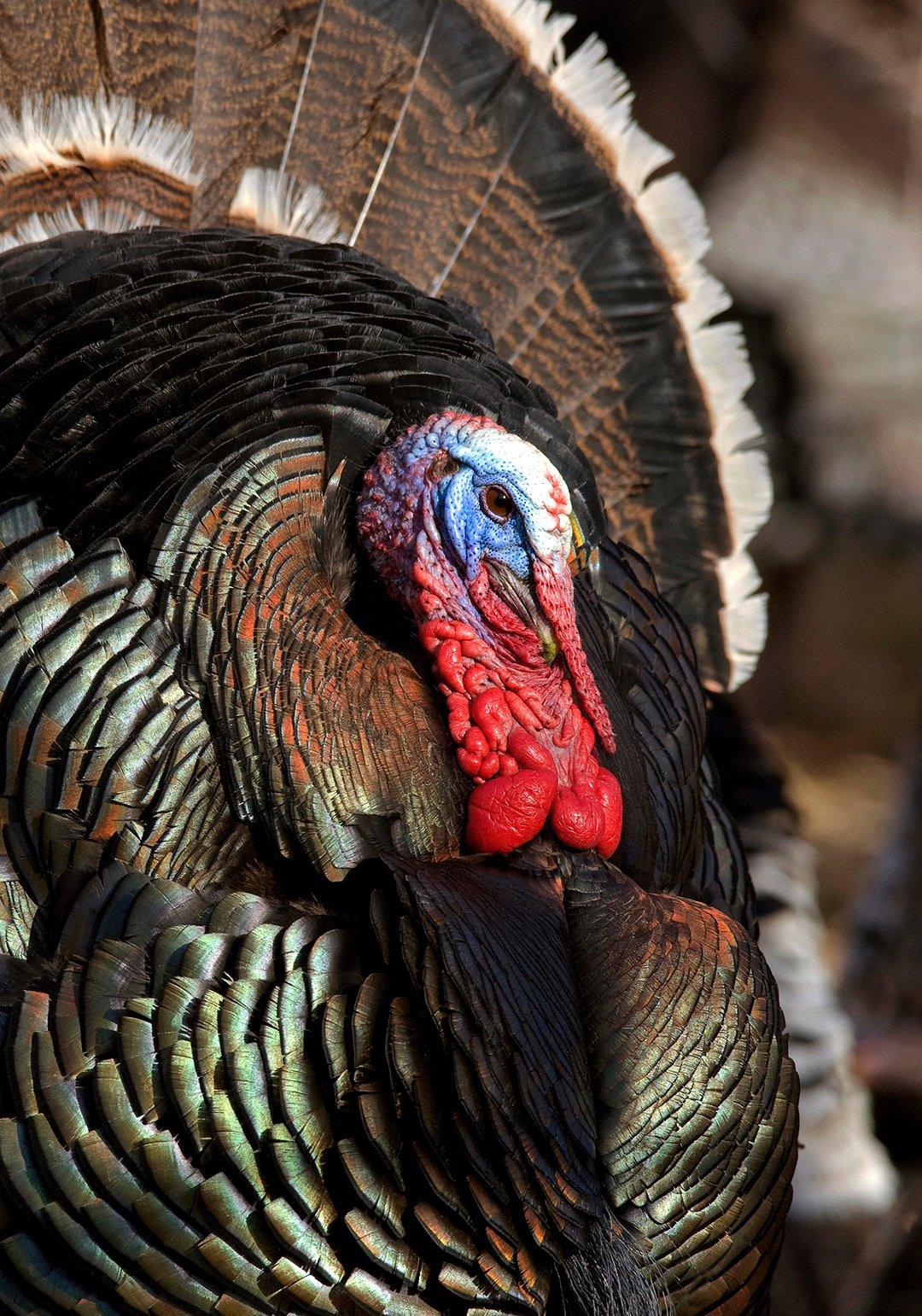 Hawaii
Why travel so far to hunt turkeys when you can get them on the United States mainland? It's just a little bit different out there, my buds who've hunted Hawaii say. Get in shape before your trip, they warn, and wear good boots (footing and ground cover is often jagged and sharp). Fail to do this, and you'll be gasping for air during climbs for these Big Island gobblers and hurting underfoot.
While some of my contacts turkey hunted the state earlier this month, on March 21, Hawaii Governor David Ige announced mandated 14-day quarantine for all incoming travelers to the state due to COVID-19.
Where to Go
If chasing gobblers at elevations of 6,000 to 10,000 feet in the morning and hanging out on white sandy beaches in the afternoon is your idea of a good trip, then Hawaii is for you. Locations where these turkeys live are high and dry.
Good public and private-land opportunities are available, sources say.
One note to consider though - as of this writing, wild turkey hunting is prohibited on the Island of Oahu. The reason? According to officials, it's to allow populations to stabilize for future hunting opportunities.
Insider Intel
Wonder how turkeys got way out there? As wildlife management history goes, roughly 400 Texas Rio Grande turkeys were originally trapped and transferred to Hawaii back in the early 1960s. The rest, as they say, is history.
Estimated Population
Unavailable.
Spring 2019 Kill
2020 Southeast Turkey Hunting Forecast
2020 Midwest Turkey Hunting Forecast
2020 Southwest Turkey Hunting Forecast
2020 Northwest Turkey Hunting Forecast
2020 New England Turkey Hunting Forecast
2020 Northeast Turkey Hunting Forecast
Check out Realtree 365's Spring Thunder