How are spring gobbler prospects looking for these six states? Read on
The New England states offer a range of turkey hunting opportunities. Seasons here start later than in the rest of the country - early May is the sweet spot for Vermont, New Hampshire and Maine - and they last longer. Maine's last legal day this spring, for instance, is June 6.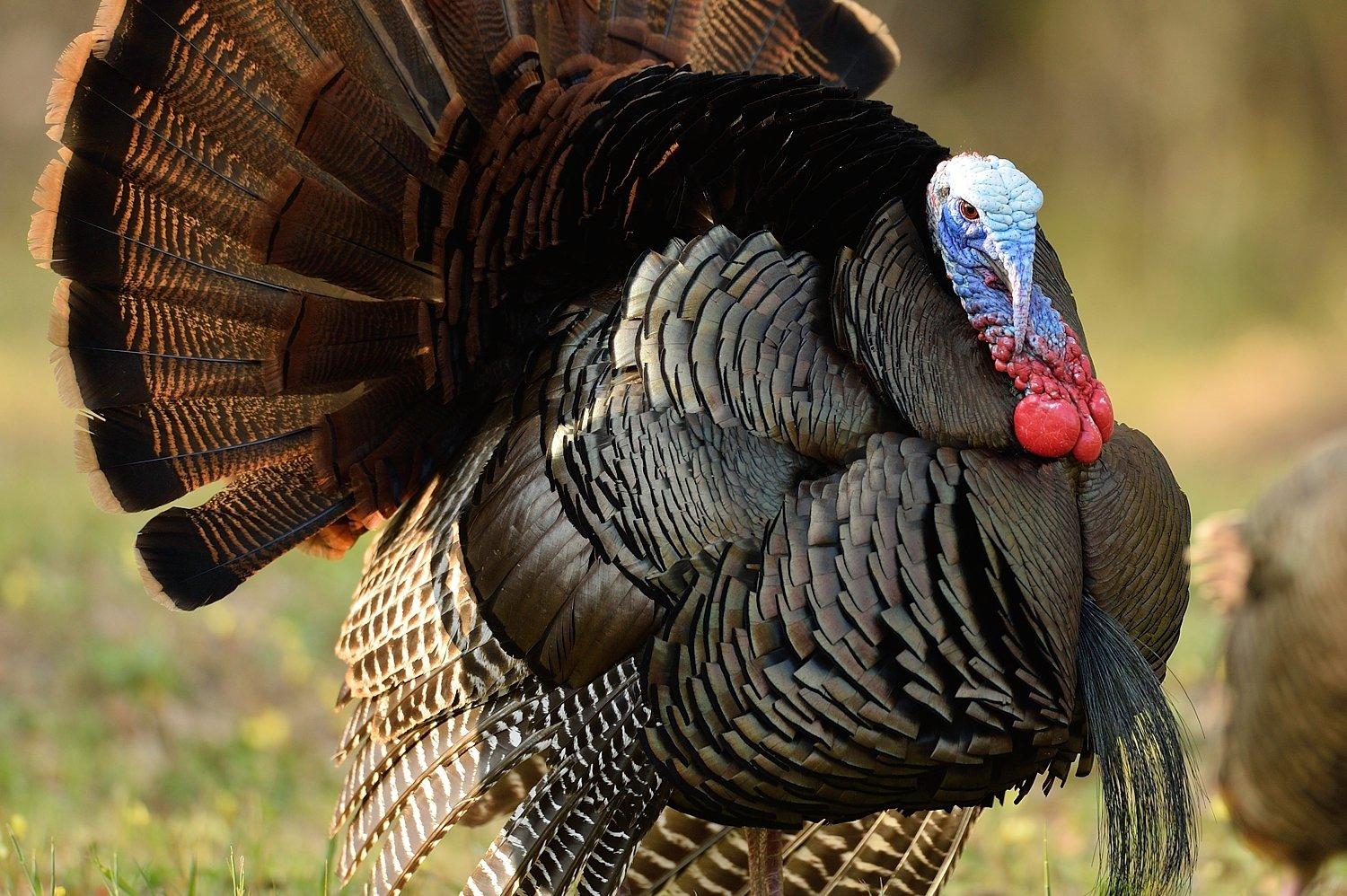 Vermont
Vermont has some of the highest quality turkey hunting in New England. Despite misperceptions by some of those outside this region, the Green Mountain State is hunter friendly.
Where to Go
Thousands of acres of public lands are distributed widely across Vermont. Most of these lands are open to hunting. State lands include Wildlife Management Areas, state forests, riparian lands and conservation easements.
Where should you hunt? Geographically, the Connecticut River Region (Vermont/New Hampshire border); southwestern Vermont (bordering New York); and central Vermont consistently hold the most birds. Addison, Caledonia, Franklin, Orange, Rutland and Windsor counties often claim the most registered spring turkeys.
Want a low-pressure hunt with lots of room? The Green Mountain National Forest, with more than 400,000 acres, the Green Mountain National Forest is Vermont's largest tract of contiguous public land, and it's open to hunting.
Landowner permission isn't required for turkey hunting on Vermont's private land, except on legally posted property with signs prohibiting hunting. Permission is also required on all private land during the youth turkey hunting weekend.
Insider Intel
Understanding the in-person harvest reporting of turkey is an increased risk of spreading COVID-19, the Vermont Fish and Wildlife Department (VFWD) is evaluating alternatives to this system and will communicate these options to the public in a future press release prior to the season opener. (Please see our update at the end of this post.)
Also, as of March 24, the VFWD reported, "Gov. Scott has directed out of state visitors to not come to Vermont unless they are part of the essential services exempt from the Stay Home, Stay Safe Order and, if they do come to Vermont, to self-quarantine for 14 days before engaging in any activity including outdoor recreation."
Estimated Population
According to the VFWD's turkey biologist Chris Bernier, the current population sits at around 45,000 to 50,000 birds.
Spring 2019 Kill
The VFWD says 5,496 turkeys were registered. Last year, young hunters took 579 turkeys during the two-day youth hunt.
Turkey Hunting in Vermont (here)
New Hampshire
New Hampshire, as with neighboring Vermont and Maine, offers quality turkey hunting.
Where to Go
Total land area open to our spring tradition is good to excellent throughout the Granite State, and widespread. According to the New Hampshire Fish and Game Department, "Based on long-standing tradition, nearly all lands in the state of New Hampshire are open to hunting. All state, federal, municipal, county and private land is open to hunting unless it is posted against hunting."
Still landowner permission is a courtesy we support. Why? It's often granted.
New Hampshire also has 117 state forests, 100 Wildlife Management Areas, 63 "other tracts" and 41 state parks where hunting is permitted. The White Mountain National Forest, with more than 751,000 acres and 10 percent of the state's landmass, is almost all open to hunting. Be sure to check current COVID-19 regulations.
Insider Intel
New Hampshire's southeastern units J2 (853), L (506), and M (617) continue to have gobbler kill totals equal to, or surpassing, the original turkey transplant units of H1 (455), H2 (608), and K (677) in the southwestern part of the state.
In spring 2019, there were some towns with notable quantities of turkeys registered including 82 in Gilmanton, 81 in Claremont, 80 in Weare and 70 in Epsom. A total of 30 towns had 40 or more birds taken, while 16 towns recorded 50 or more birds tagged.
Estimated Population
Overall estimates are around 25,000 to 40,000.
Spring 2019 Kill
Hunters tagged 5,076 turkeys, a new spring season record (for the first time, you could use both annual turkey tags in the spring). That's 872 more than the 2018 season (up 20.7%). The youth hunt weekend resulted in a total take of 424 turkeys, an increase from 339 birds in 2018, which represented 8.4% of the 2019 spring season's total.
On Wednesday May 1, the regular season opener, 744 gobblers were registered (14.8%). During the first weekend, May 4-5, 813 gobblers were checked in (16.1%). The total take was comprised of 1,532 jakes (30.3%) and 3,518 toms (69.7%).
Turkey Hunting in New Hampshire (here)
Maine
Traditionally, Maine is spoken of as the place you go to hunt moose or bear, and where out-of-staters travel on summer vacations for lobsters. That's the common stereotype. But it's a solid turkey hunting state, too — or wicked good, as Pine Tree State natives would say.
Where to Go
There are two Maines: namely, the one running from the New Hampshire border north to Portland, and the vast land beyond that city, all the way to Canada.
York and Cumberland counties to the south have high turkey numbers, as the original trap-and-transfer efforts took place here. Unfortunately, it's also seeing increasing suburban development. Yes, there are lots of turkeys in southern Maine, but much of the land is locked up with posted signs. Areas open to hunting such as agricultural farms see a lot of pressure here.
Don't give up though. Much of the land in Maine is privately owned, but access can be granted if you're courteous and persistent while knocking on doors.
Want less of an access challenge? Turkey hunt western and central Maine.
Insider intel
I make my home base here. The most common question I get is: How's the turkey hunting that first week of June?
Good. In fact, a buddy of mine killed a nice longbeard a few springs ago on the last day of the season (and first Saturday in June). Gobbling birds, the whole deal, and one eventually came to the calls. As we drove to the checking station - required here along with a transportation tag placed on your turkey - I thought his might be the only bird registered that final Saturday. I thought wrong. Several other turkeys had been checked in that morning, too.
Estimated Population
Around 70,000 birds.
Spring 2019 Kill
Some 6,612 turkeys were registered.
Turkey Hunting in Maine (here)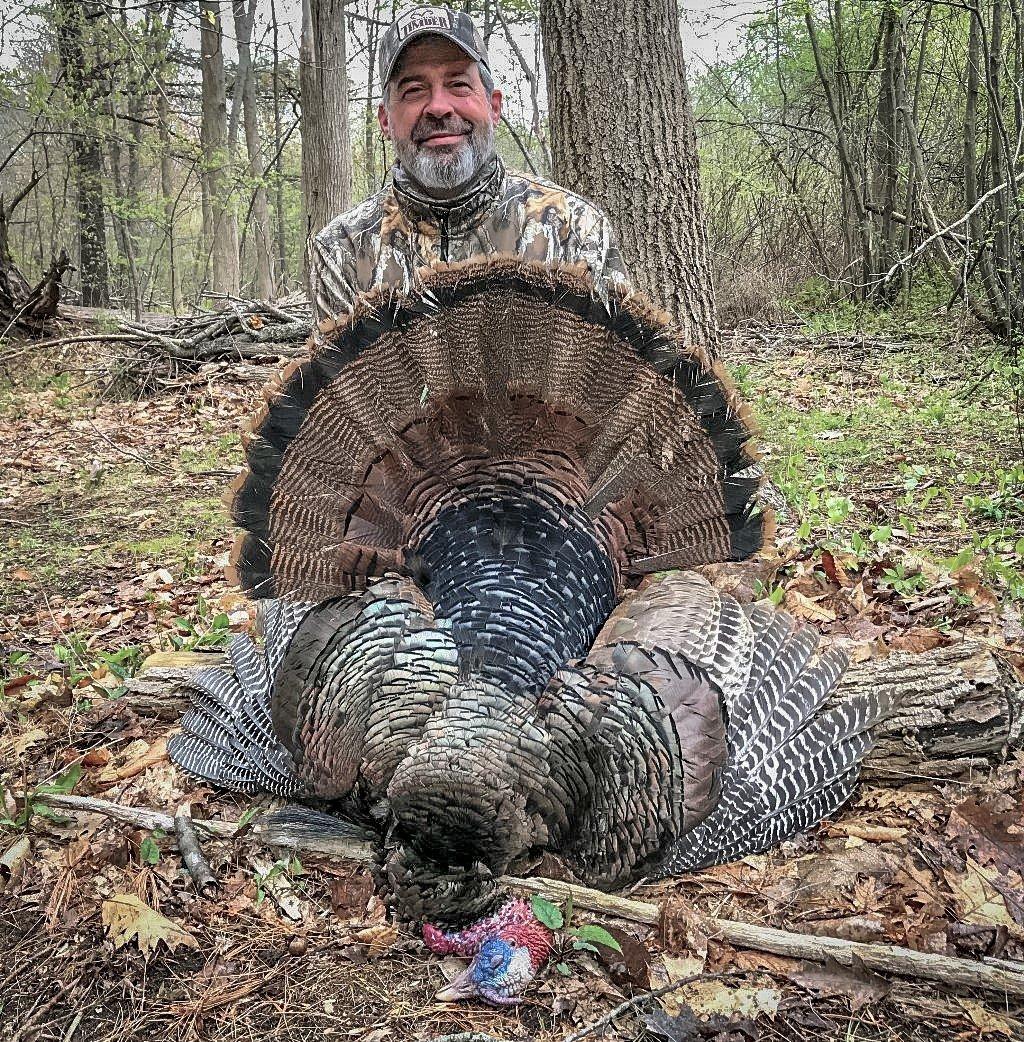 Massachusetts
Bet you didn't know the Massachusetts state game bird is the wild turkey (credit then Governor William Weld, a hunter), while the official "state bird" is the black-capped chickadee.
Where to Go
Western Massachusetts, more rural and rugged country than to the east, is typically the region many Bay State turkey hunters target. That said, birds can be found throughout the state, including urban strongholds.
Massachusetts owns 195,000 acres of fish and wildlife habitat, including 147 Wildlife Management Areas. Top Bay State counties for registering turkeys typically include Berkshire, Franklin, Plymouth and Worcester.
Insider Intel
To hunt legally, an official safety sticker (which comes with the turkey permit) must be placed on your gun so that it's visible when sighting down the barrel. Lose one? Contact the Massachusetts Division of Fisheries & Wildlife for a replacement.
Estimated Population
Officials report 40,000 turkeys roam the state.
Spring 2019 Kill
A total of 2,700 birds.
Turkey Hunting in Massachusetts (here)
Rhode Island
Hunt Rhode Island if you want your six-state New England Slam, especially if you have friends or relatives there with private land.
Where to Go
The smallest state in the union (1,045 square miles) only offers limited turkey hunting opportunities. As mentioned, most hunting is on private land. Exeter's Arcadia WMA is a good public land bet.
Insider Intel
Regulations state: "The Division reserves the right to alter the number of permits [turkey] and the number of hunting days at any time." Something to think about in these days of COVID-19, so check the Rhode Island Hunting & Trapping website.
Estimated Population
Between 4,000 and 5,000 birds. Currently, the Rhode Island Department of Environmental Management is evaluating the state's wild turkey population, which is believed to be growing based on the number of poults reaching maturity and an increase in harvests reported during the spring hunting season (though, as you'll see below, that number is small).
Spring 2019 Kill
A total of 270 turkeys.
Turkey Hunting in Rhode Island (here)
Connecticut
Hunter pressure in this southernmost New England state is generally low, an upside for turkey chasers.
Where to Go
The Nutmeg State offers the opportunity to hunt birds on both private and state land, with specific permits for each. Public land hunts see more hunting pressure, sure, though some areas are big enough you'll likely not encounter another hunter. While private land offers some of the best quality time afield, it's not always easy to gain access.
As public land goes, the Cockaponset State Forest offers 17,186 hunting acres. Natchaug State Forest (13,454 acres) and Naugatuck State Forest (4,295 acres) have plenty of room to chase spring birds. Other parcels are smaller but hold birds too.
Insider Intel
An official, signed written consent landowner form must be carried while hunting private land. It's available online and not much of a hassle at all. Shotguns, as with waterfowl hunting requirements, must be plugged and hold no more than three shells.
Estimated Population
Officials report that while brood production has only been fair the last few years, some 35,000-40,000 turkeys roam the state.
Spring 2019 Kill
A total of 1,324 birds.
Turkey Hunting in Connecticut (here)
COVID-19 New England Updates
As of this writing, these half-dozen states are still holding spring turkey seasons, despite the COVID-19 challenge. And that's great news for us. We'll do our best to keep you updated here.
April 14: New Hampshire Changes Due to COVID-19, Including Online Registration
April 16: VTF&W Asks Successful Hunters to Report Their Turkey Online
April 22: Maine Governor, Commissioner Open Turkey Season Early
Realtree Turkey Hunting Forecasts
2020 Southeast Turkey Hunting Forecast
2020 Midwest Turkey Hunting Forecast
2020 Southwest Turkey Hunting Forecast
2020 Northwest Turkey Hunting Forecast
2020 West Turkey Hunting Forecast
2020 Northeast Turkey Hunting Forecast