What Would You Do in This Situation?
A Vermont woman's pet peacock has run away. For over six weeks now the bird has been in the company of wild turkeys.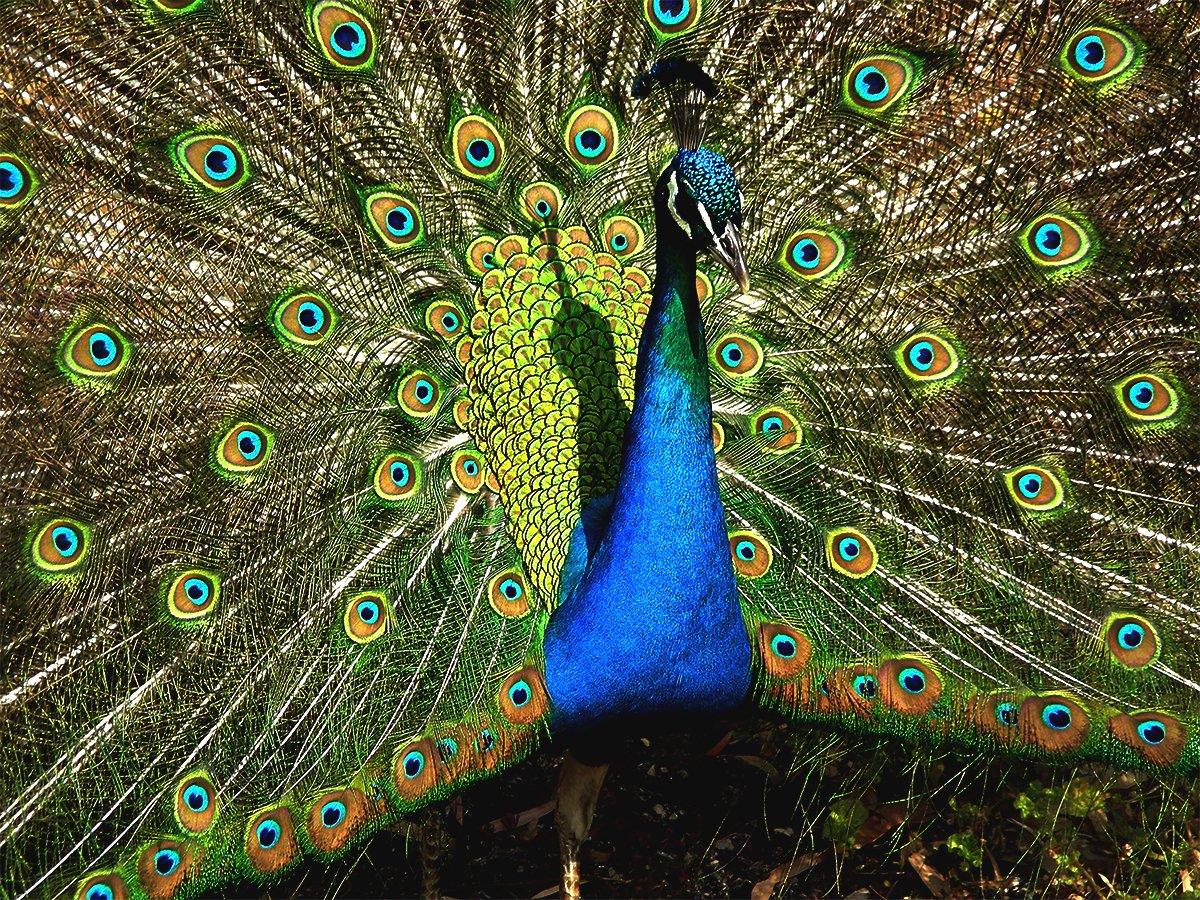 Last week, she even requested the help of Vermont Fish & Wildlife (VF&W). And VF&W in turn posted this on Facebook: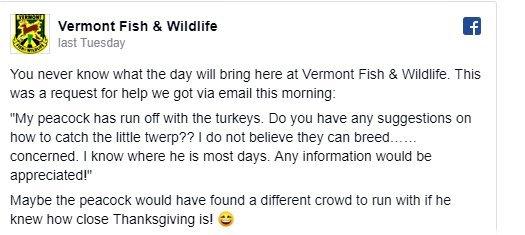 As reported by WCAX3 this past Thanksgiving Day, Rene and Brian Johnson, owners of the rogue peacock, said he was roosting in a tree now.
They speculate the bird is lonely, as Rene told WCAX3, "When we lost his little brother, I think the turkeys were more like him than the chickens and he decided to take off with them."
The peacock answers to Pea, Forest or Walter. But that might be the least of the Johnson's concerns.
For more on this story, go here.
More Realtree turkey hunting posts. Follow Realtree on Facebook.