Honest hunters see red when they spot someone killing game illegally, and rightly so. Here are stories of offenders who didn't get away with it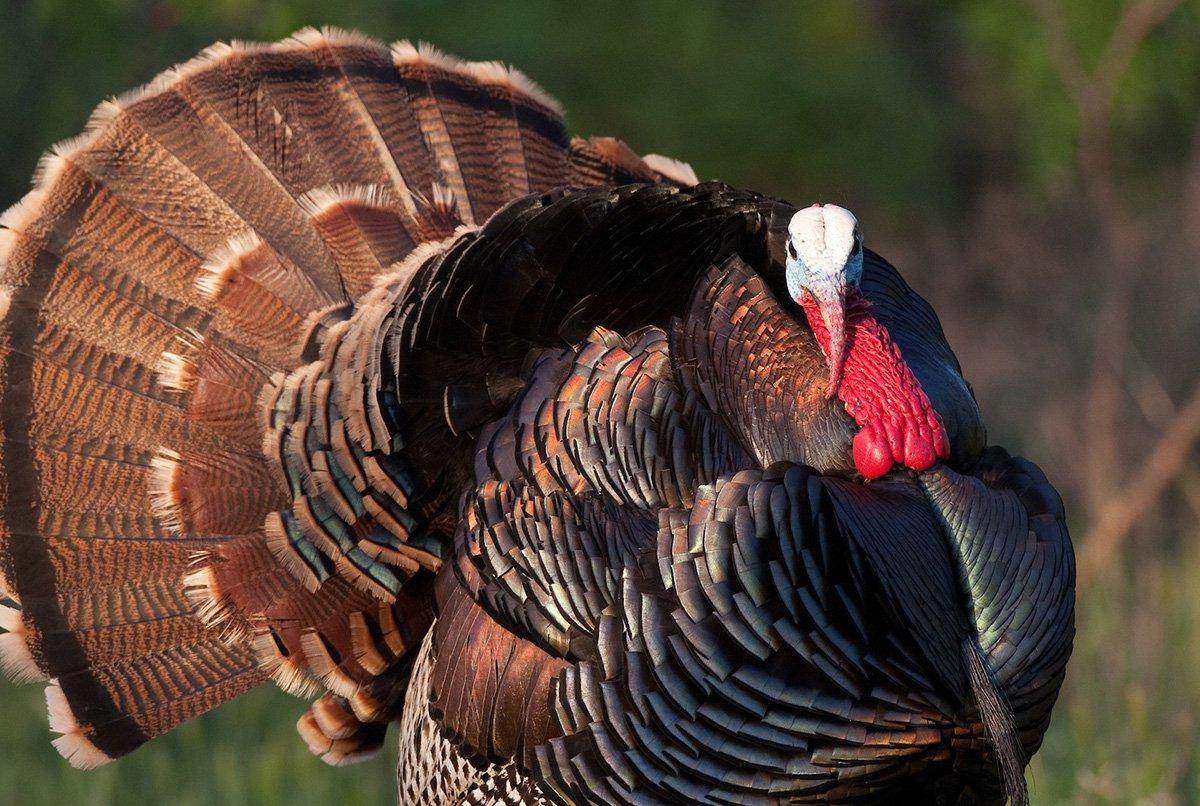 Poachers steal resources and opportunity from everyone, and even relatively minor violations get hunters justifiably upset.
But some incidents really roil law-abiding outdoorsmen and law-enforcement officials. That's especially true with turkeys, which were pushed to the brink a century ago and nurtured back to today's thriving populations only through the efforts and diligence of conservationists. Modern turkey hunters wear that restoration like a badge of honor and view poaching cases involving their treasured birds with extreme scorn.
So it's easy to see why these high-profile turkey poaching busts from the past few years might really boil the blood of honest hunters.
The Spiral Notebook
Authorities say Michael Allen Lake, of Burnt Cabins, Pennsylvania, went on a two-plus-decade wildlife killing spree and documented many of those crimes in a spiral notebook, which eventually helped bring him down.
In 2005, a Pennsylvania court upheld Lake's 2003 conviction for 51 counts of illegally killing wild turkeys and 33 counts of illegally killing white-tailed deer from 1979 through 2002. The court levied a $26,700 fine against Lake, revoked his hunting and trapping privileges, and ordered the forfeiture of eight firearms used in the crimes.
In a span of 22 years, Lake documented his illegal killing of more animals than he could have legally taken in several lifetimes, wildlife conservation Officer Travis Pugh, one of the case's lead investigators, said in a Pennsylvania Game Commission release after the 2003 conviction. Mr. Lake has the distinction of being one of the most destructive poachers ever encountered by the Pennsylvania Game Commission.
Modern turkey hunters wear the restoration like a badge of honor and view poaching cases involving their treasured birds with extreme scorn.
The PGC release said Lake initially came under suspicion when someone informed the agency that Lake had illegally killed a 10-point buck at night Nov. 24, 2002, more than a week before the state's gun deer season began. While gathering evidence after serving a search warrant at Lake's home, officers found additional items indicating a history of wildlife violations. They seized 42 sets of antlers, several firearms and a detailed spiral notebook that documented out-of-season deer and turkey kills. That prompted a subsequent search of Lake's home, during which officers seized computer records and a box with 53 turkey beards. The beards corresponded in length to measurements written in the notebook.
The notebook indicated Lake's illegal wildlife killings had begun Sept. 13, 1979 — when he was 16 — and continued through March 5, 2001. It lists the illegal killing of 82 turkeys, 131 antlerless deer and 122 antlered deer. Dates for many of the killings indicated the animals had been taken out of season, and entries included details about the length of turkey beards and points on the racks of bucks, plus the caliber, make, and model of firearm used.
If ego hadn't gotten to you, the Pennsylvania Game Commission would not have much, Fulton County Judge John Walker said at the 2005 appeals hearing, according to a story on the Southeastern Outdoors website.
(Don't Miss: Early Season or Late: What's the Best Time to Kill a Turkey?)
Adrenaline and a Child's Shotgun
A tip from a hunter helped bring down Jason W. Cook, of Caroline County, Virginia, who wildlife officers dubbed a serial wild turkey poacher.
Cook was charged with 93 criminal counts in Caroline County but in March 2007 pleaded guilty to eight of the most serious offenses.
I asked him why he did what he did, and he told me, 'The adrenaline rush,' Special Agent John Cobb, who investigated the case, said in an article by Ken Perrotte in The Free Lance-Star.
The article said a search of Cook's house found 81 gobbler beards, dozens of turkey legs and spurs, and several sets of tail feathers. Cobb said Cook confessed on tape that about 90 percent of those 81 gobblers had been killed illegally during his 15 years of hunting.
The hunter who initially tipped off authorities to Cook was especially upset with an incident that allegedly occurred when Cook took his 5-year-old son hunting at Fort A.P. Hill during a special youth turkey hunting day. According to Perrotte's article, the source said Cook took his child's shotgun and killed a turkey as the child watched.
He apparently did this even though the youngster had learned how to use the shotgun and could put the pellets on the target, Cobb said. To take a youth shotgun from your kid's hand — we knew what we were dealing with.
Following that tip, authorities staked out Cook's house April 20, 2006, and saw him retrieve a turkey carcass. They confronted Cook later that day, but he denied everything, the article said. Officers then obtained a search warrant and developed the case. They later learned Cook had killed the bird in Richmond County that morning.
Over the last three years, we could only find evidence that Cook had legally checked one turkey, Cobb said in the article. The legal annual limit is three birds, but Cobb said Cook later confessed to killing nine turkeys and missing three others during April 2006. Cobb said Cook said, I can promise you … that's it right there. You just can't get any better than that.
Cobb said Cook confessed to killing up to 12 turkeys per year and as many as four a day, although a photo in evidence shows him with a dog and five freshly killed turkeys.
Perhaps the case's ultimate irony? Cook had been employed as a Spotsylvania County animal control officer. Some of the photos with turkeys show him in a uniform with a badge partially obscured by camo. He left that job in December 2006 after being convicted of three turkey poaching violations in Richmond County.
(Don't Miss: Public-Land Osceola Turkey Hunting)
In the Caroline County case, Cook received more than $10,000 in fines and court costs, including $3,500 in wild turkey replacement costs for seven turkeys killed illegally in 2006, and a $3,500 donation to the Virginia Game Protection Fund. Also, he was sentenced to 15 days in jail, with the remainder of a six-month sentence suspended on condition of good behavior. He lost all North American hunting rights for seven years, was prohibited from transporting game animals or birds in Virginia for seven years, and was also banned for life from hunting at Fort A.P. Hill.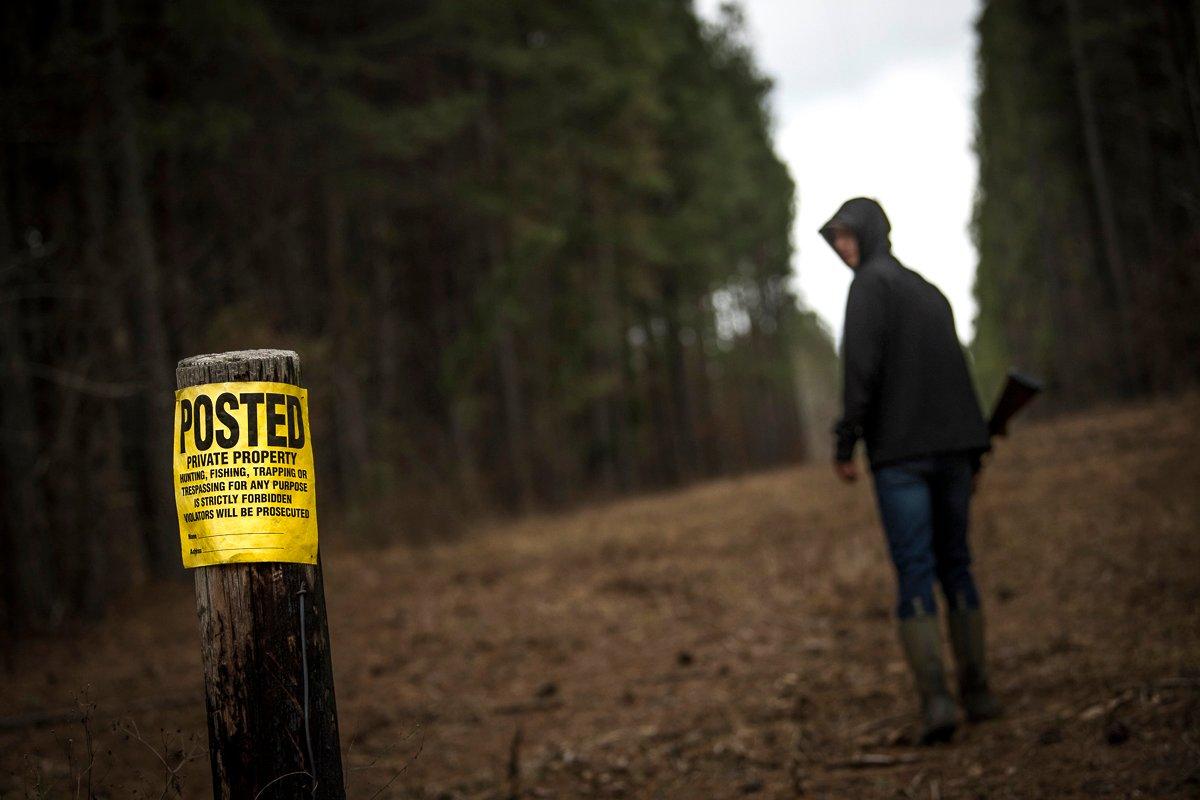 The Nebraska Scheme
As of October 2020, 30 people had pleaded guilty to federal crimes and other violations in the largest poaching case in Nebraska history. Investigators found that Hidden Hills Outfitters and its clients engaged in illegal hunting practices, including illegally killing 27 turkeys, baiting for turkeys and taking more than the legal limit of turkeys.
According to an Oct. 18, 2020, article in the Omaha World-Herald, cases stemming from the bust had resulted in $570,453 in fines and restitution and the forfeiture of 53 years of hunting and fishing privileges. Other cases were still being adjudicated. Jacob Hueftle, the co-owner and chief operator of Hidden Hills Outfitters, was sentenced to 30 months in federal prison and ordered to pay $214,375 in restitution, with his company, to the Nebraska Game and Parks Commission.
All the guys hunting and fishing in this state ought to write (the judge) a letter thanking him, Dick Turpin, retired chief game warden at Nebraska Game and Parks, said in the article. Somebody is sticking up for our interests.
The case began with a tip and was coordinated by state and federal agents. From 2013 through at least November 2017, court documents cited in the article said, Hueftle and unindicted co-conspirators collaborated on the plot. Outfitters and clients shot animals over bait. At least 68 sites had been baited to attract turkeys and big game. Some hunted at night, hunted from roads, used rifles during archery season, didn't have proper permits or lied about who killed an animal and the method used. At least 27 turkeys were taken illegally, along with 30 whitetails, 34 mule deer and six pronghorns. Hidden Hills also allowed the use of altered permits, taking turkeys in excess of legal limits and purchasing permits after an animal was killed. Further, some hunters illegally killed nongame birds, such as hawks and falcons. Hidden Hills had at least 118 clients from 21 states.
In 2012, the article said, Hueftle was convicted of violating federal hunting laws and sentenced to probation for five years. Later that year, he started Hidden Hills, and in 2013, he and others created a limited liability corporation. He could legally open an outfitting business during his probation but was prohibited from using weapons or personally killing animals — restrictions he violated. In the 2020 case, the court found Hueftle and Hidden Hills guilty of violating the Lacey Act, which prohibits trafficking in illegal game, and the Migratory Bird Act, which prohibits killing nongame migratory birds. Hueftle cannot hunt, trap or engage in related businesses for 15 years after being released from prison.
The article said the U.S. Attorney's Office in Nebraska would not say whether the investigation continues or if others will be prosecuted.
A Group Effort
Several southern Mississippi hunters were charged with state and federal violations after authorities say they illegally killed more than 100 turkeys in several states.
This is the most blatant disregard for Mississippi's conservation laws I have seen in my 33 years of service with this agency, said Col. Steve Adcock of the Mississippi Department of Wildlife, Fisheries, and Parks in an agency press release.
On March 13, 2020, MDWFP announced that a group of state residents believed to have killed almost 100 turkeys and trespassed on 15 properties in five counties during the 2019 season had been charged and arrested after an 11-month investigation. The state issued about 280 wildlife violations to 14 people involved in the case.
Four people were arrested, according to the release. Kenneth Ray Britt, of Wesson, was charged with 142 wildlife violations, including trespassing, tampering with evidence, hunting during the closed season, hunting after hours, not tagging a turkey, killing a turkey out of season, supplemental feeding, exceeding the bag limit and possession of unlawfully taken game.
Also arrested were Tony Grant Smith, of Wesson, charged with 68 wildlife violations; Shelton Morgan Jr., of Brookhaven, charged with 28 violations; and Breanna Jeanine McKay, of Wesson, charged with five violations. A March 15 report on WLBT.com said Justin Morgan, of Wesson, had also been arrested in connection with the case.
But the case didn't end at state lines. On Aug. 27, 2020, the U.S. Attorney's Office announced that Britt, Smith and two other Mississippi men had been indicted by a federal grand jury for killing more than the legal limit of Kansas and Nebraska turkeys while hunting without licenses in those states during 2017 and 2018, and then transporting the birds to Mississippi.
According to the indictment, during spring 2017 and 2018, Britt, Smith, Barney Leon Bairfield III, of Brookhaven, and Dustin Corey Treadway, of Brookhaven, traveled to Missouri, Kansas, and Nebraska and hunted without the required licenses. During one eight-day trip in 2018, they killed at least 26 turkeys, exceeding the Kansas limit of two per person per season. They returned to Mississippi with the spurs and beards of the illegally killed turkeys. Under the federal Lacey Act, it's unlawful to transport wildlife taken in violation of state law across state lines.
The indictment also charged Britt with the federal felony of lying to a federal law enforcement officer and Smith with killing red-shouldered hawks, a violation of the Migratory Bird Treaty Act.
In late February, the men pleaded guilty to conspiring to kill wild turkeys in excess of the legal limit and illegally transporting the birds across state lines, according to a U.S. Attorney's Office release. Britt, Smith and Bairfield were sentenced for conspiring in 2018 to kill more than the legal limit of Kansas turkeys without licenses and then transport the birds to Mississippi. Treadway was sentenced for aiding and abetting similar federal violations in 2017.
Britt was banned from hunting anywhere in the world for five years. Smith received a four-year worldwide hunting ban, and Bairfield and Treadway received two years each. The men were also fined a total of $48,000 and received several years of probation.
Conclusion
These cases might make you angry, but they should also serve as a reminder. Many of the incidents were brought to authorities via tips from citizens. Perhaps the best way to prevent future turkey poaching violations is to keep our eyes and ears open in the woods and speak up when something threatens the wildlife we cherish.
Click here for more turkey hunting content. And check us out on Facebook.