Warmer weather and ideal conditions have produced some good hunting lately. Here are the most recent reports from key southern states.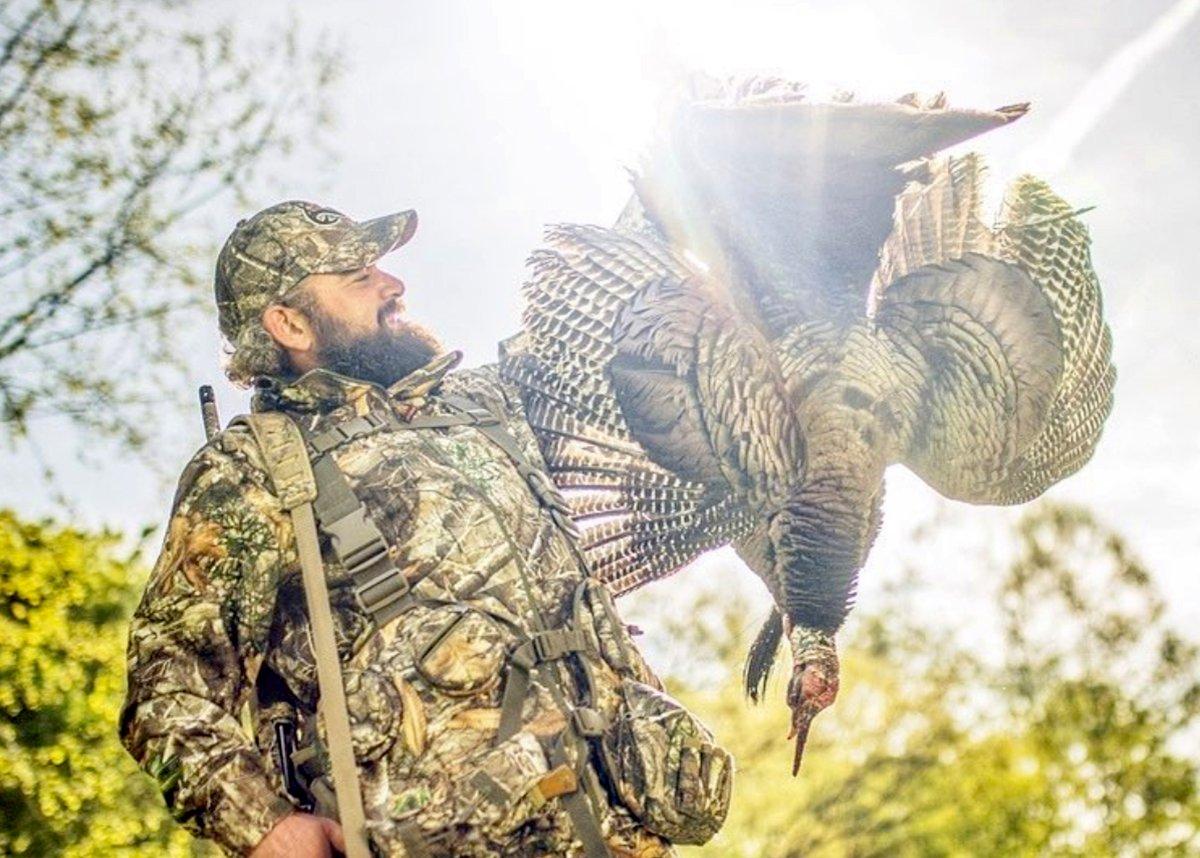 We're a week deeper into the spring and with that comes more news from the turkey woods. At the beginning of last week, we talked about how the Deep South seasons were off to a slow gobbling start. That's changing, though, and in the past five days, the hunting has improved across the region.
Backwoods Life Co-Host Michael Lee had recent success, with all positive things to say. The gobblers in central Florida are fired up, he said. I was able to hunt near Gainesville last week a few days and tagged out in two mornings. They gobbled good right off the roost and were still hanging on to a few single hens. My first gobbler came in alone after gobbling 100 times. He finally eased in to 38 yards, circling the decoys for a shot.
Later in the week, Lee tagged a second gobbler. After seeing several longbeards he couldn't get a shot at, including one that snuck in quietly behind his setup, a different bird following a hen broke away and walked into his decoy spread. Lee says his two Florida birds were an amazing start to spring.
Kevin Knighton, also a co-host for Backwoods Life, says things have been slightly slower where he hunts. Here in my area of northern Florida, turkeys have been gobbling great on the roost, but fly down and get quiet for a couple of hours, he said.
He chalks it up to typical henned-up behavior. Basically, if you aren't close to where they are at fly down, then you might have to wait until late morning before gobblers begin responding to calling. Still, every property, and hunt, can be different.
HeadHunters TV's Nate Hosie and his cameraman Scooba have been hunting in Florida, too. They recently tagged two turkeys in one day. Hosie kicked off the hunt by filming Scooba shoot one during the morning hunt. Then, they flipped the script, and Hosie shot one that afternoon.
(Don't Miss: Set up a Youth Turkey Gun in 5 Easy Steps)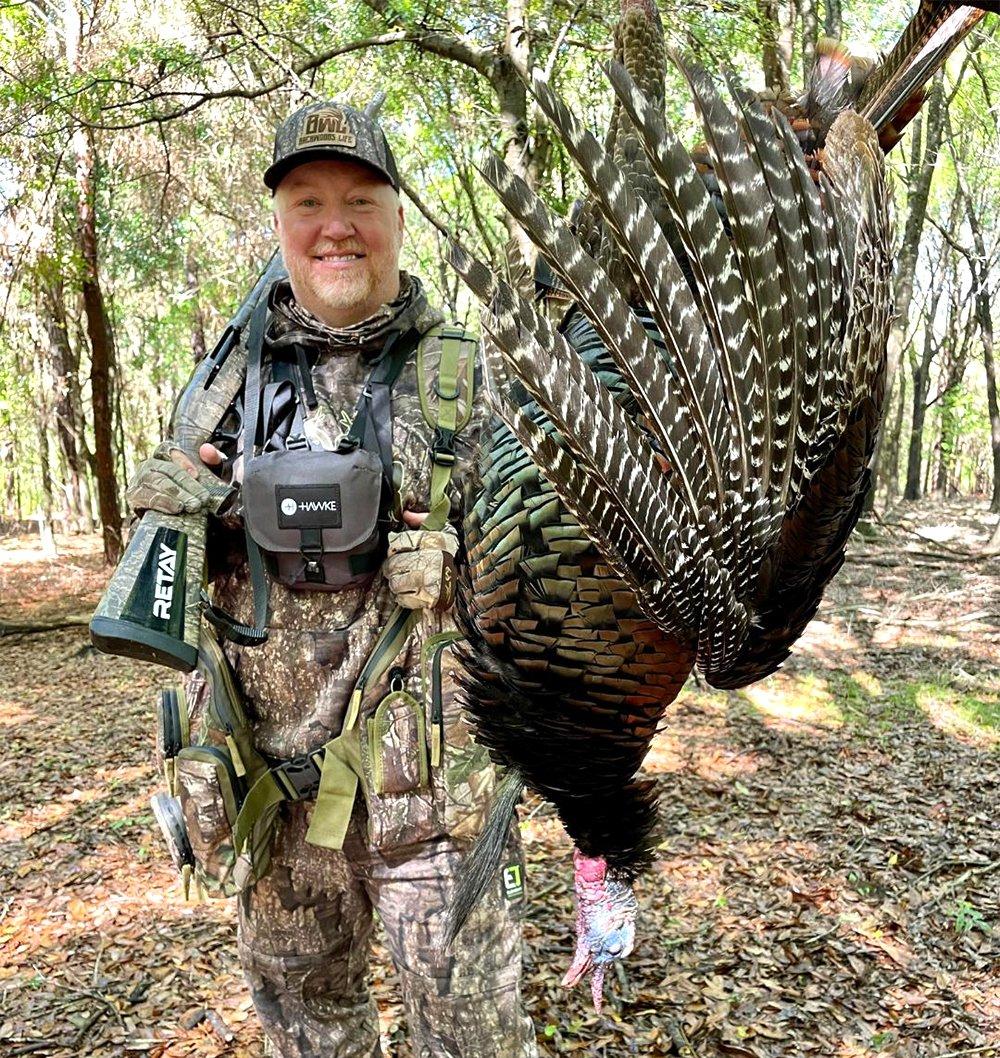 Phillip Culpepper, owner and host of Hunt Club, and co-host of Spring Thunder, says it's been difficult to get Florida turkeys to work well to the call. Fortunately, after spending some time chasing turkeys with a revolver (The Judge in .410), he finally traded it in for a shotgun and filled a turkey tag.
Now that the Alabama season is open, Culpepper been spending some time there, too. Last weekend, he experienced some great hunting action. He was able to help his brother-in-law and nephew double up on two great turkeys. Another person almost made it a triple. He says the ticket is that, once turkeys get fired up, you must keep them going and stay on them.
Other turkey seasons are soon to open but aren't yet, including Georgia. Our season does not come in until the 2nd, so I have not spent a whole lot of time with them, said Hunt Club's Michael Pitts. I did go out the other morning and heard several birds that were very vocal, so that is a plus. The birds here have been strutting and putting on a show for the past month as I have been monitoring them with cameras. Things are looking pretty good. We have had great hatches the past couple of years, so I am really looking forward to Saturday.
All Things Hunting Co-Host Kyle Barefield reports a similar story in Texas. On trail camera, it looks like they really started strutting a lot about 10 days ago, he said. I was on the lease a week ago working and heard birds gobbling all morning.
In northwestern Oklahoma, they are still grouped up, he continued. Two-year-old toms and jakes are running in bachelor groups. Older toms are with big flock of hens. We were there last Thursday and watched a tom breed one of the hens on the edge of a wheat field about an hour after daylight.
Farther north, where other seasons haven't opened yet, in states such as Tennessee and Kentucky, the turkeys are beginning to do their thing. Turkeys are strutting, gobbling, and fighting. Both trail cameras and in-person sightings are revealing large groups of birds, including large wads of strutters vying for the attention of the first available hens.
(Don't Miss: Tips for .410 Turkey Hunting)