Putting your tag on an autumn longbeard is all about patience
If you hunt autumn longbeards, super jakes and young gobblers of the year, you know these truisms out of experience. If you don't listen up.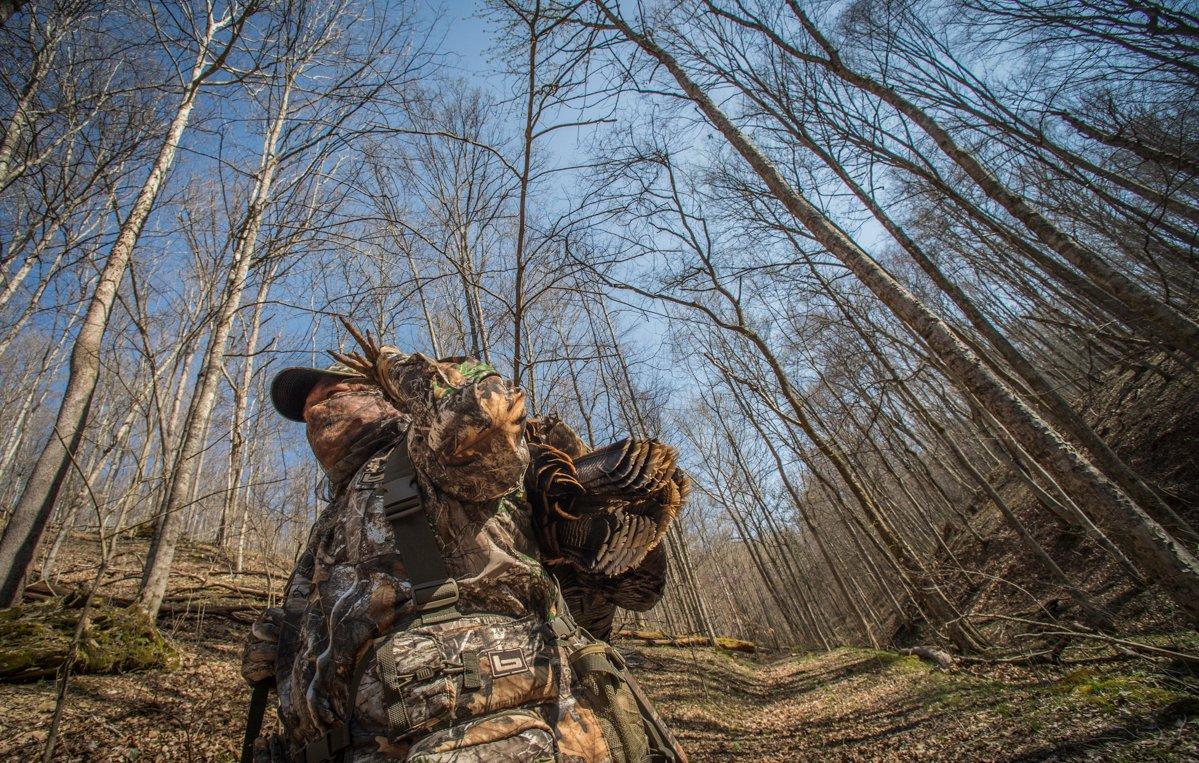 They Regroup
Half-Truth: We sometimes hear fall gobblers, especially older ones, won't regroup after a scatter for hours, even days.
Scattering fall turkeys is a proven tactic.
While it seems counterproductive to the uninitiated, separated birds want to get back together. And yes it sometimes takes longer for older gobblers to do it. But you have to put in your time to make it work.
An hour or two sit, hidden and calling at your setup, isn't unusual. Or longer. And yes, maybe those gobblers will finally get together the next morning. But autumn male turkeys can also regroup fairly soon.
The key is to know when you've gotten a good break on birds. And then put in your time, the same way you might on a treestand for a big buck. Pay the price.
They Gobble
Half-Truth: We sometimes hear fall gobblers don't gobble.
As much as in the spring? Well, probably not.
It's true gobbling activity increases in late winter and into spring as male birds announce their positions to all that may be listening: likely hens and other gobblers.
But they do gobble in fall, and often with the same vigor as in April. I've heard it on September bow hunts. I've listened to gobbling in October and November too. And December . . .
Yep, they gobble in the fall - especially on the roost or after a scatter as they regroup. You just have to be out there to hear it.
Gobble back. And gobbler yelp. Imitate the turkey you're hearing.
Spend enough time in the fall turkey woods and this fact may pleasantly surprise you enough to try and call one up into range.
They Strut
Half-Truth: We sometimes hear fall gobblers don't strut.
I've seen full-fan autumn longbeards displaying with adult broodless hens many times. And sometimes nearby as family flocks graze frosted fields for early fall bugs. You too?
Boys will be boys. Nope, you don't read or hear all that much about such fall sightings. But it's common enough.
Just ask one of your fall turkey hunting buds.
Think like a turkey. Give it a shot. And when a fall longbeard works to your setup after flying down off the roost ready to bust in on the gobbler you're imitating with coarse yelps and well-timed gobbles, you'll feel the same as you do in the spring.
Trust me. Your pulse will be racing.
More Realtree turkey hunting. Follow Realtree on Facebook.