Have You Hunted in Any of These States?
A western big game hunt is atop many eastern hunters' bucket list. The same lure of adventure and vast, wild lands that drove westward expansion still fuels the dreams of many easterners today. The West is home to several species not found anywhere else in the country — and massive expanses of public land, much of which is open to hunting. Just how much public land is there in the West? The numbers might surprise you. Over 70 percent of the land owned by the United States Forest Service and Bureau of Land Management in the continental U.S. is found in the West. Furthermore, 60 to 80 percent of some western states are federally owned. This fact alone can make trying to determine where to go on a western hunting adventure a daunting task. Below we'll take a look at three states that are well-suited for eastern hunters interested in hunting the West. We'll consider tag cost and availability, public-land opportunities, as well as available seasons for elk, mule deer, and pronghorn with bow, rifle and muzzleloader.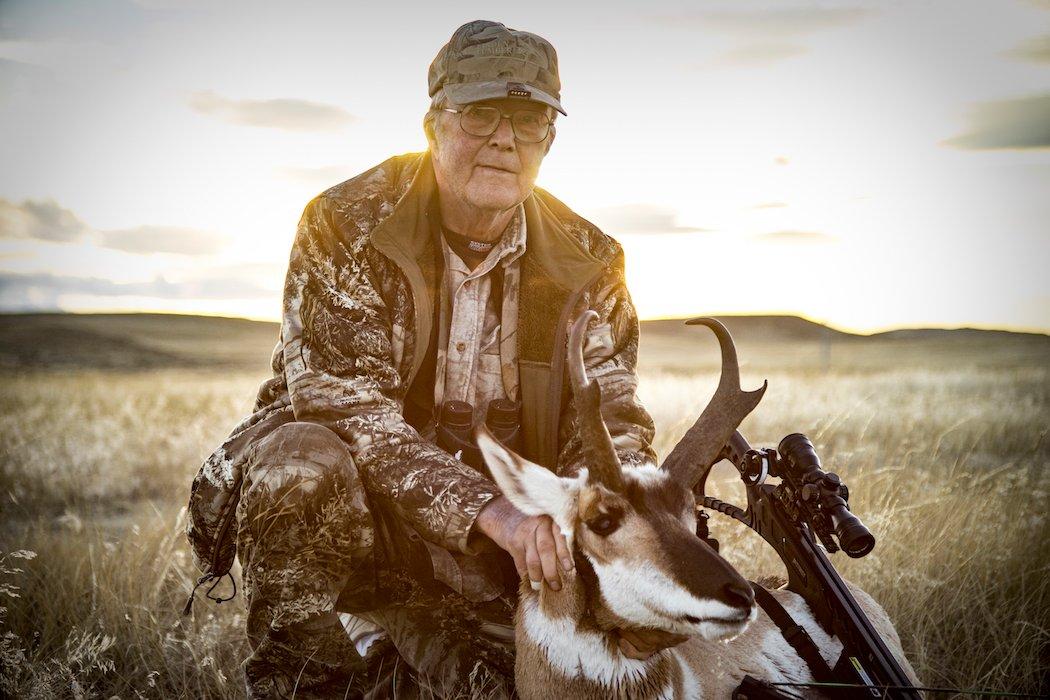 Wyoming Antelope
An antelope hunt is a great introduction to western hunting for those who have only experienced hunting whitetails and turkeys in the East. While an elk hunt would typically be the first choice of any easterner interested in hunting out West, chasing antelope is a better option when getting your feet wet. The terrain where antelope live is far less physically demanding than elk habitat. Also, staying in antelope country is much easier and generally more comfortable than camping out in the mountains or living out of a backpack for a week or more. Not to mention success rates are much greater.
Wyoming is king when it comes to antelope hunting, home to the best antelope numbers in the country and several of the biggest pronghorn bucks of all-time. In fact, the Cowboy State holds the top spot for both Boone and Crockett and Pope and Young entries by a staggering margin. Wyoming is the nation's least populated state and the 10th largest in size with nearly half of its land mass being federally owned public land and another 5.6 percent is state-owned public land. Antelope seasons in Wyoming provide plenty of opportunities, with some seasons opening as early as mid-August and running until the end of November.
All antelope tags in Wyoming are distributed via a limited quota draw. If you're interested in hunting a trophy area, you'll need to accrue preference points over a number of years to increase your odds of drawing a tag. But for many antelope-hunting units, you'll have no problem drawing a tag the first year you apply. The application deadline is May 31, but if you miss the draw you can apply again for leftover tags in late June.
Once you've secured a tag, it's time to plan your hunt. Doing a DIY trip is a fine option if you're well prepared. There will be plenty of map research required before your hunt to identify public-land boundaries, access points, possible glassing locations and water sources. If you plan to camp, you'll need to check with the Fish and Game office responsible for your hunting area to ensure if and where camping is permitted. Should you choose to stay in a hotel, be prepared for the possibility of a lengthy commute to your hunting area. Towns on the sage-covered plains tend to be far apart and often provide limited options for lodging.
If you want to bowhunt pronghorns, the typical method of hunting is sitting in a blind over a water source and waiting for an opportunity. But if you're up for a challenge, you can give spot-and-stalk bowhunting a try. Regardless of the weapon you choose to hunt with, you'll want good optics to glass the open landscape for potential shooter bucks and a rangefinder, as shots with both bow and rifle tend to be much longer than are common in the East.
Don't Miss: How to Elk Hunt on a Budget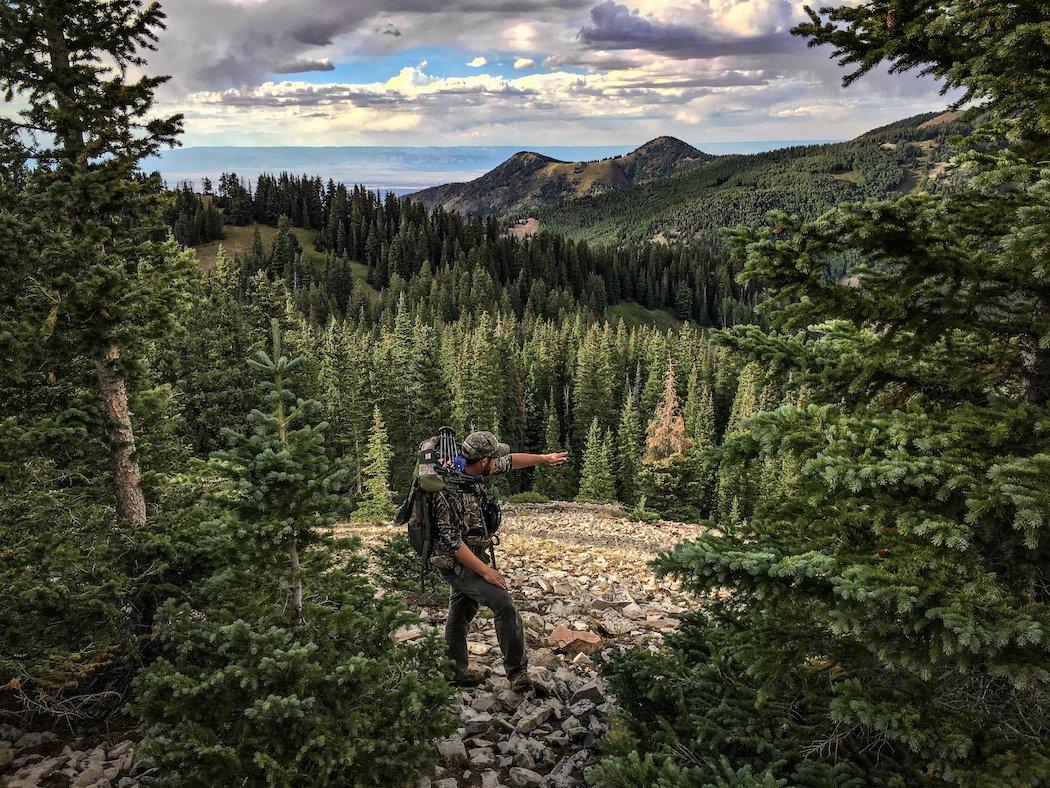 Colorado Elk
Colorado gets a lot of attention when it comes to elk hunting, and for good reason. The Centennial State has more elk than any other state in the nation. With over one-third of its land mass in public hands, and the majority of its elk-hunting units offering over-the-counter tags, Colorado is the place to be if you're an elk hunter or aspiring to become one. Several season options add to the attraction of Colorado for non-resident elk enthusiasts. Archery season opens in late-August, followed by a September muzzleloader season and five rifle seasons span from early September through January.
Despite the outstanding elk-hunting opportunities found in Colorado, success rates are much lower than other western big game hunts, as previously mentioned. Statewide, for all methods of take and all seasons, the success rate for elk in Colorado is just 18 percent, compared to the 85 percent overall success rate on antelope in Wyoming. These numbers aren't due to a lack of elk or places where a blue-collar hunter can pursue them; simply put, elk hunting is hard work.
For someone from the flatlands of the eastern or midwestern U.S., camping, hiking, and hunting in elk country will be as much of a challenge as actually locating and killing an elk. I'm not out to discourage you, rather make it known that physical preparation is equally, if not more important than logistics. That said, if you're ready to put in the work and make your dream of chasing screaming bulls a reality, you'll need to start by deciding where and when you'll hunt.
If rut-crazed, bugling bulls is what you're after, you'll want to look at over-the-counter units that are open during the month-long archery season, or the week-and-a-half-long September muzzleloader season. If rifle hunting is more your style, you can choose from the plains rifle hunt which runs from September through January, or one of the four regular rifle seasons, which are open during October and November. If you're considering one of the later rifle seasons, you'll want to contact Colorado Parks and Wildlife for access information about the area you're interested in hunting. Some areas at higher elevations see winter set in early with snowy conditions that can be difficult to navigate and must be planned for. Over-the-counter tags go on sale in early August, but if you want to build up preference points for a draw unit or apply for one of these units, you'll need to submit your application by early April.
If you choose to do a DIY or drop-camp hunt, scouting (from home) the unit you'll be hunting using maps will help you to be most efficient during your hunt. For early seasons, look for edge-type terrain along avalanche slides and edges of burns. If you'll be hunting during one of the later seasons, identify meadows at lower elevations where elk will feed after being pushed down from higher in the mountains (due to snowfall). You may also opt to hunt with a guide, which is a solid option if you've never spent much time in the mountains or don't have any friends or family interested in joining you on the hunt.
Don't Miss: How to Plan a Western Big Game Hunt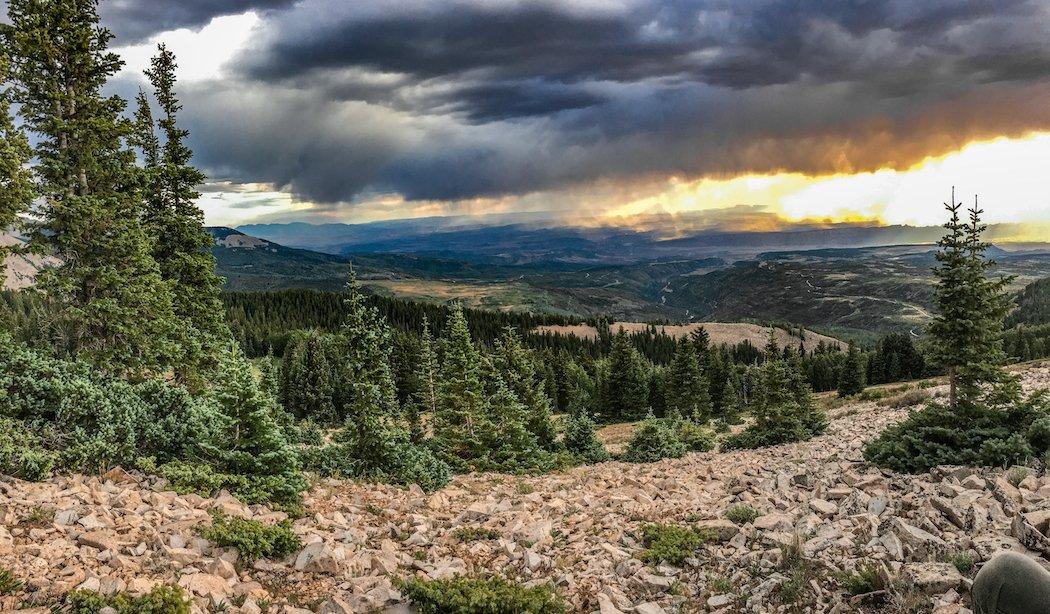 Utah Mule Deer
Mule deer numbers are down throughout the West, but there are still several states that offer good opportunities for hunting one of the region's most iconic big-game species. Utah is one such state. It consistently produces trophy-caliber bucks, offers long seasons and vast expanses of public land that are open to hunting. In fact, over two-thirds of the state is federally owned, making it one of the nation's top strongholds of public land.
Mule deer can be found throughout Utah, from low desert habitat to alpine terrain high in the mountains. The area you choose to hunt will ultimately determine how physically demanding the hunt will be. That said, often the best mule deer country is found in places that are difficult to get to and navigate — even on foot. Last year, success rates across the state for all seasons and methods of harvest averaged 37.6 percent. These odds are relatively favorable. But should you decide to attempt notching a Utah mule deer tag with archery gear, don't expect to have an easy go of it. Stalking into bow range of a mule deer will test the skills of the most seasoned western hunter. On more than one occasion I've heard veteran western hunters say You can judge a mountain bowhunter by the number of big muleys they've got on the wall.
Mule deer tags in Utah are awarded through a draw system that requires hunters to apply by early March for the hunt(s) and unit(s) they are interested in. While all deer units in Utah require hunters to apply for a tag, many general-season units can be drawn the first year you apply. Some general units and all limited-draw units will require preference points accrued over past application periods to draw a tag. For non-residents, some of these units may be possible to draw every other year, while others can take several years to draw — making them a once-in-a-lifetime tag in most cases. Leftover tags are another option if you miss the application deadline, or don't draw for your intended unit(s). These tags are sold on a first-come, first-served basis in mid-July.
Similar to elk hunting, a DIY mule deer hunt is doable for first-time western hunters; but you have to be willing to do your homework before heading westward. Also, physical and gear preparation will be a big factor in your success and overall enjoyment. This is especially true if you'll be hunting a unit at higher elevation where you'll need to cover most of your hunting area on foot and/or live out of your pack for the duration of the trip. With large hunting units and massive expanses of public land, it can be difficult to zero in on an area if you've never been to the region before — or hunted the type of terrain found there. These are both good reasons for hiring an outfitter. If you're still looking for the thrill of a DIY hunt, but could use some guidance along the way, look for outfitters who offer drop camps. This type of hunt is also a great way to make a western hunting adventure more budget friendly.
Regardless of where you decide to hunt, or the species you choose to pursue, just remember not to get in over your head too quickly. Hunting the West is amazing, but it can also be very humbling. No matter if your first trip to the West yields a punched tag and full freezer, or simply memories and experiences, you'll begin to understand why so many have been drawn to the it for so long. Go West, enjoy and good luck.
Don't Miss: How to Elk Hunt on a Budget
Are you a big game hunter wanting to learn how to accomplish your goals? Check out our stories, videos and hard-hitting how-to's on big game hunting.