Mule deer action is high in the northern part of the region, slower farther south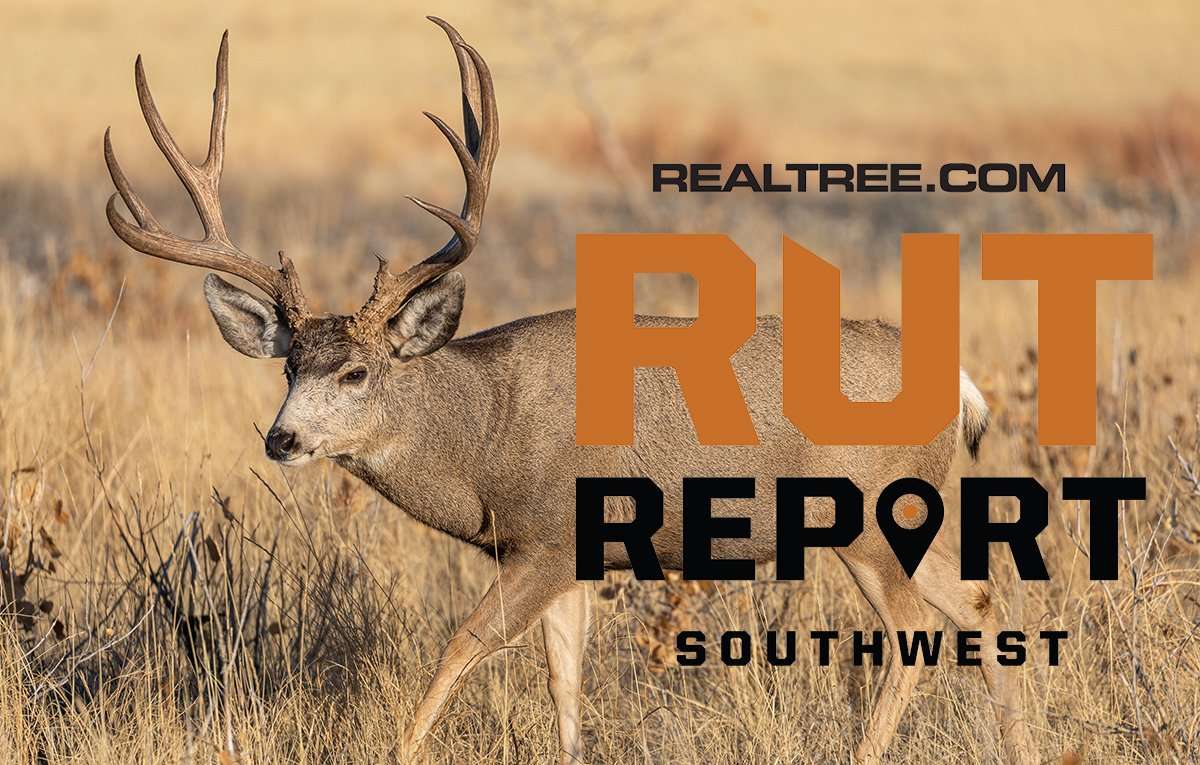 For the last week I have been guiding a deer hunt in one of the better units in Colorado. On opening day, we passed a buck that would cause most hunters to lose sleep. He was dogging a doe, so the hunter was quite confident that we could come back later and kill that buck if we needed to. I haven't laid eyes on that deer since.
So it goes, hunting the rut. You never know what might move in to your hunting area, but you also never know what might leave. Each day I have been seeing different bucks, but I'm not seeing many of them on consecutive days. They are coming in to check does, and if one is not in estrus, they are moving on. There's lots of seeking, chasing, and fighting happening right now.
Two days ago, as daylight broke, I spotted a mature buck, one I'd seen just the evening before, limping toward a group of does. Through my spotting scope, I could see the buck was bleeding from the front part of his shoulder. He'd been gored overnight, but that didn't seem to affect his focus on finding another doe to breed. Mature bucks are hitting the ground all over the state now due to their lack of concern for self-preservation. A sweet-smelling doe tends to render a buck's normally cautious thought process useless.
Sometimes, I empathize with the bucks. With third season coming to an end, the majority of big bucks that have survived until now will get to live to breed another year. Fourth rifle season should be awesome for the few hunters lucky enough to draw a tag.
All of my reports from the northern half of the region are the same for mule deer. The rut is on, and it's only getting better. This may be too little, too late with many hunting seasons ending soon or already over. The southern half of the Southwest, meanwhile, has yet to get going, from what I'm hearing. The Kaibab in Arizona should start soon, but everything south of that is still a ways out. New Mexico is similar, with some rut activity on the northern border, but the best action still weeks out south of Interstate 40.
On the whitetail front, my buddy Blake Barnett updated me on Texas a couple of days ago. He was hunting in Knox County near what could be considered the start of the Panhandle. He said bucks are chasing, and that morning he had rattled in six different deer. That's a very good sign for north and north-central Texas. The Hill Country is still seeing good rut activity, and that should go on for another week or two. But Texas is a big state. My buddy, and Southeast reporter Will Brantley, was hunting all this week in Southwest Texas, not far from Del Rio. He saw a bunch of deer and even killed a nice buck, but he says aside from a few young bucks nudging does, the deer were interested in coming to the corn feeders above all else.
(Don't Miss: 31 Best Tips for Hunting the Rut)
Miles Fedinec is a well-recognized big-game authority. He's been a western hunting guide, specializing in mule deer, elk, and antelope, his entire adult life. When he's not living in a tent, he calls Craig, Colorado, home.
Day Activity

Rubbing

Scraping

Fighting

Seeking

Chasing

Breeding