Late winter is the time to hook into a true slab of a slab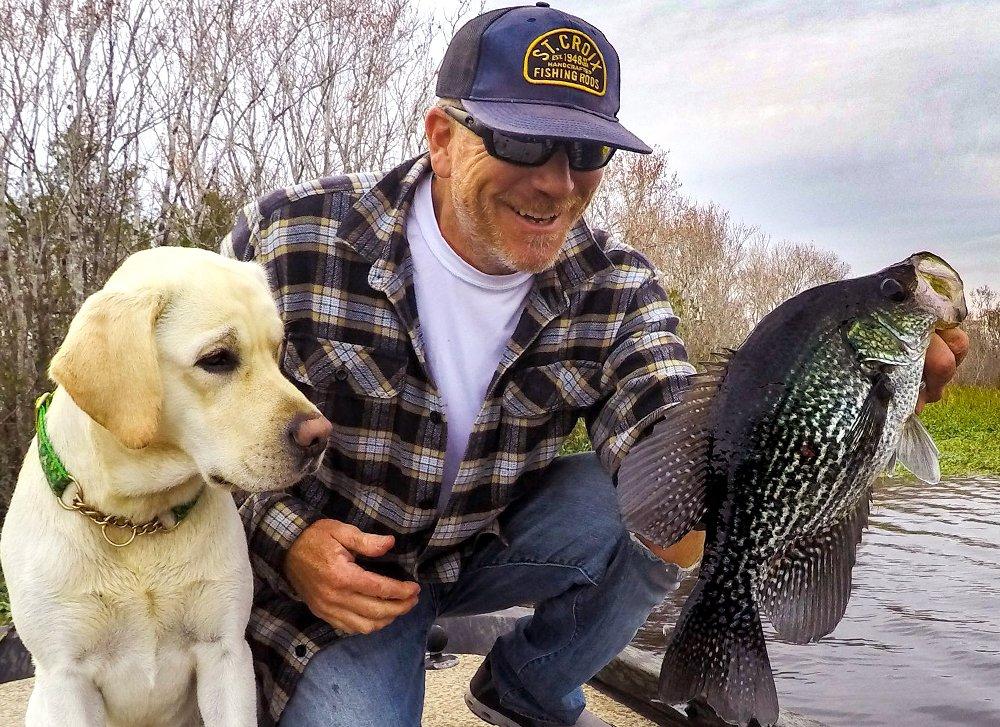 Crappies are no longer just considered a fish for the frying pan. Big crappies have been elevated to trophy status among recreational and tournament anglers who are interested in catching them on light tackle.
Now, don't get me wrong. I still keep a good stock of crappie fillets in my freezer for an annual Easter fish fry. But targeting whoppers, and playing the catch-and-release game, has become a favorite pastime for me and many serious crappie anglers who've come to appreciate this predator as a great game fish.
Want to catch the biggest crappie of your life? Now's the time. Let's check the play book.
The Fish
It's important to note that crappies come in two forms across North America: black and white. Black crappies are found across much of the continent, while whites are mainly caught in the central and southern United States. Both, though, have expanded ranges due to introduction by man. In some bodies of water, each species exists. It's generally thought that white crappies grow larger than black crappies. Whites are usually longer than blacks, but the world record for each is a bit over 5 pounds.
Regardless, you just want to catch a big one; I get it. But the best way to target crappies takes into consideration the species present, and specifically what they eat.
(Don't Miss: The Best Postspawn Crappie Fishing Tactics)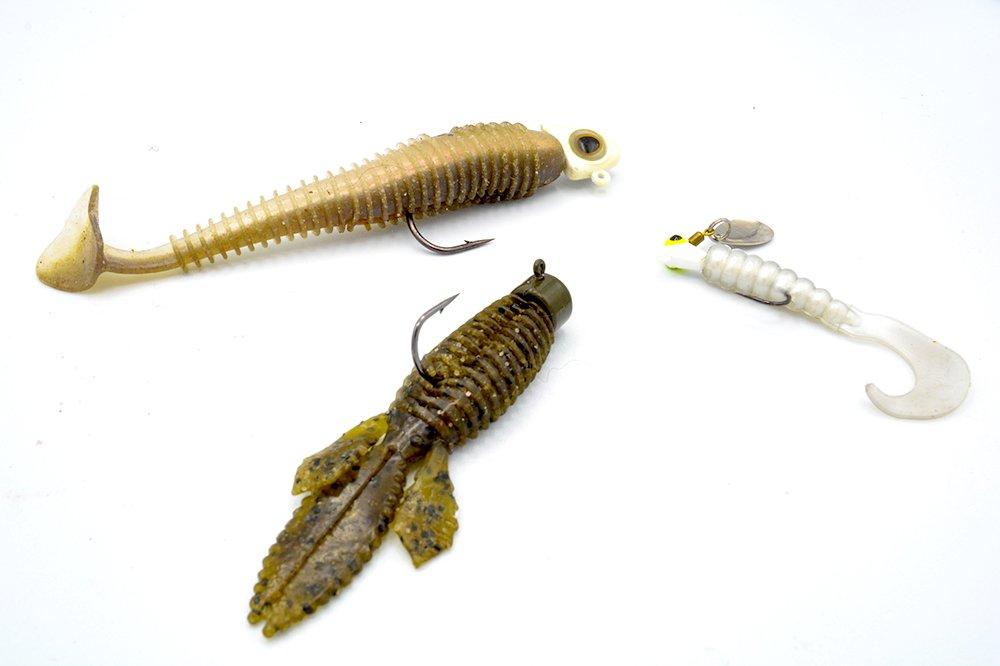 Location
Maybe you've got giant crappies in your local lake. If not, select places can get you in front of a beast. The well-known Arc of Slabs is a true trophy crappie destination, encompassing a half-dozen reservoirs in northern Mississippi. Here, white crappies approaching 4 pounds are taken each year.
Numerous locales, however, are crappie hotspots. Marinas, bays, and estuaries of the Great Lakes have come on strong. Large waters of the Mid-South, like Kentucky Lake and Reelfoot, have always been hotbeds. Out west, giant crappies are taken in lakes around San Diego and reservoirs throughout Colorado and Arizona. And don't count out the upper Midwest (Minnesota's crappie record is one of the largest in the country) and even parts of Canada, where 2-pounders are common in lakes across Manitoba.
The takeaway here is, get to know your immediate area. There's a good chance that a few bodies of water near you regularly produce giant crappies. With changing fisheries and an expansion of the species, the chance for trophies has skyrocketed. Local bait shops and those freebie fish and game mags can give up a secret location.
(Don't Miss: The 3 Best Lures for Catching a 10-Pound Bass)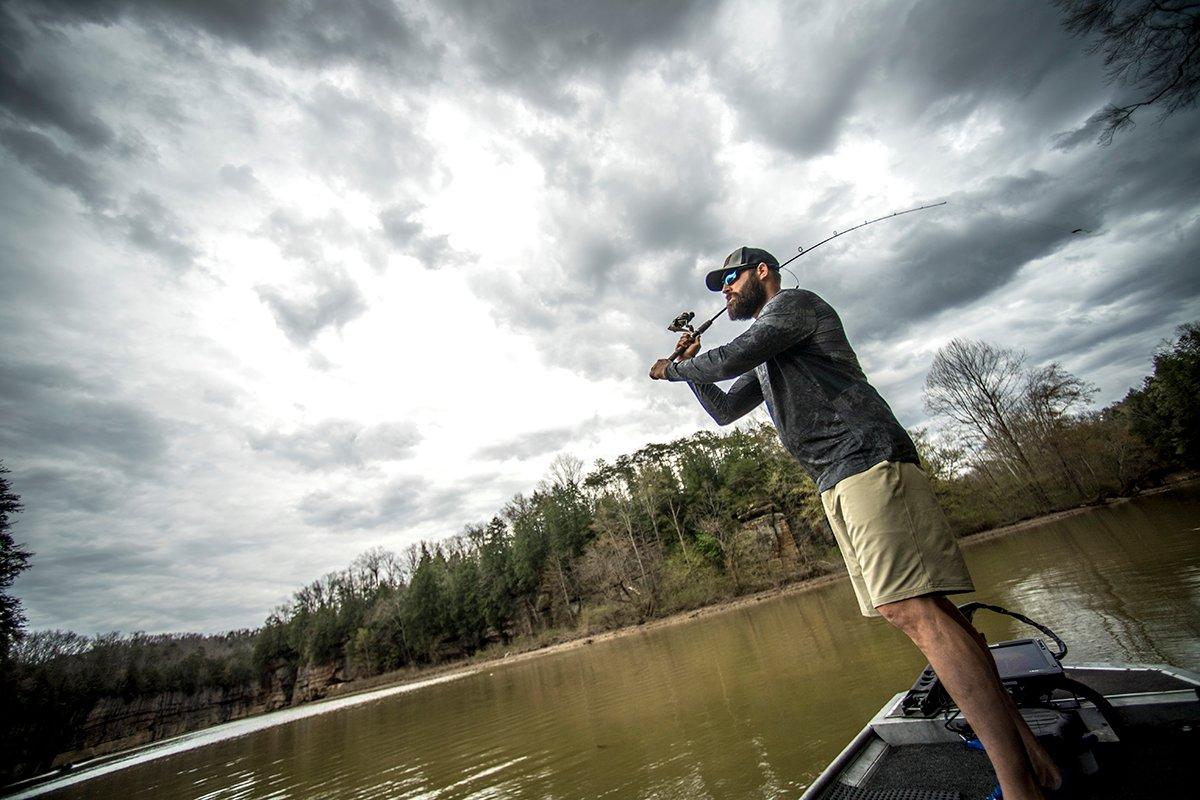 Season
Crappie fishing is synonymous with spring. Millions of anglers hit the water during the first nice days of the year, as crappies take to the bank in preparation for the spawn. But don't count out late winter if searching for a trophy fish.
Crappies group up in both the coldest and the warmest months. During winter, large numbers of fish are often congregated in extremely small areas. Once the weather loosens its grip, these fish begin to feed aggressively, prior to moving up to spawn.
Here is where our species profile comes into play. White crappies predominantly exist in reservoir and river systems with abundant shad. Not surprisingly, that's the food choice of the biggest fish. But shad are notoriously temperature sensitive. And, just like crappies, they group up in select areas throughout the winter.
In northern lakes, many shad will die as a result of cold temps. In the South, big bait balls usually take residence in the largest creeks and main-lake regions. Shad will come to the surface when the sun comes out, hopeful to get a few rays, and revealing their presence. Modern depth finders will easily find them as well.
Big crappies will follow the schools of shad and, as water temperatures warm, begin to eat them. A large white crappie, with its bass-like bucket mouth, is capable of eating a surprisingly big bait; it's not uncommon for a lunker to cough up a shad approaching 6 inches long.
This bait-ball phenomenon should be a starting point in your quest for a trophy fish. Anywhere the schools of bait intersect with good cover is always a hotspot. Floating docks in deep creeks, brush around a creek channel, and standing timber all present a perfect opportunity for large, predatory crappies to ambush bait as they intersect a holding ground.
Tournament fishermen target these groups of fish with spider rigs, but big crappies are better caught with a single rod and large, swimming lure. Recently, small swimbaits intended for bass, like Keitech models, have been all the rage for big crappies. Larger 3-inch grubs work great, as do crankbaits and Road-Runner-style plastics.
The baitfish / grouping scenario plays out where there are no shad, too. In the North, black crappies surround large schools of shiners. Just like shad, the bait forms a tight bunch in the coldest of the year. In shallow fisheries, the deepest water is often in man-made marinas and harbors (this is common on the Great Lakes), and that sets up great wintering and early feeding habitat for big slabs.
Sometimes, crappies key in on other food items in their pre-spawn diet. In Florida, much of the fishing is done beneath thick, floating grass mats, as crappies move in to feed on small crayfish and grass shrimp. Other areas of the country, those same tasty craws live around shallow stumps on mud banks. Dark bottoms and cover items draw heat and attract more fish. I once found the motherlode, including several giants, in a harbor area that featured one, black floating jet-ski dock. It was magic.
It's hard to beat a tube jig for these fish. Using long poles, tubes can be dipped in around heavy cover, and best imitate a craw or other tasty bug. Stick to natural colors, more browns and greens than hot pinks and whites. Two-inch tubes get the most play, but I frequently use a 3-inch model with good results. Again, crappies can eat a big natural bait here; craws as big as your thumb. I've also adapted a few craw baits from the bass world that result in monsters when bit.
A quick tip: When fishing around heavy cover, try braided line. Available now in unthinkably small diameter, braid is extremely strong and cuts through vegetation like a knife. It also allows you to bend the hook and free a snagged jig, which can then easily be reshaped to fishing form. I prefer 2- or 4-pound diameter, in a bright color.
(Don't Miss: Why You Suck at Throwing a Baitcaster)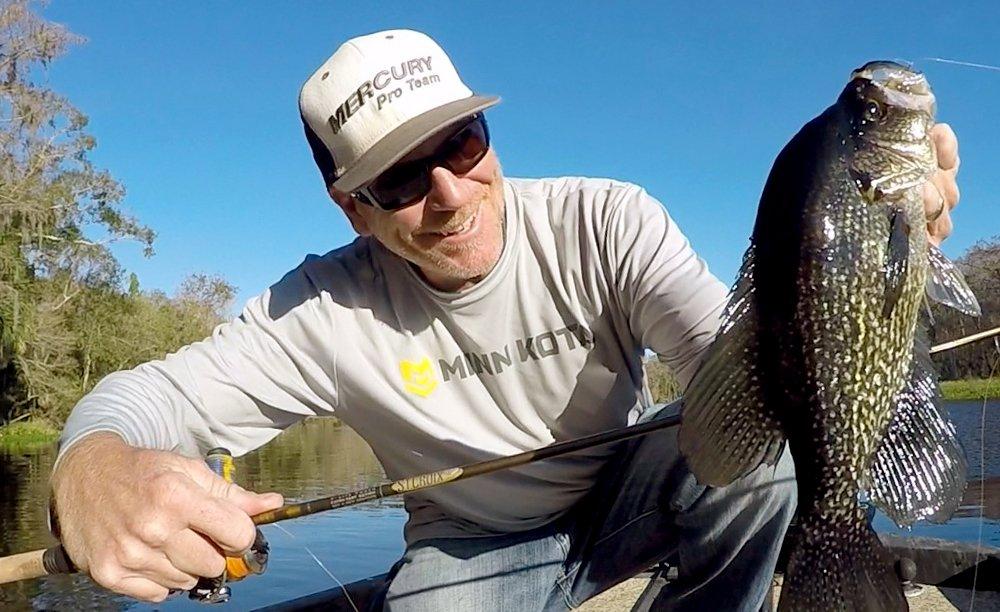 Sleeper Patterns
In some areas, winter lasts a little longer, bringing the best chance for a slab out on the ice. Following the calendar like their open-water cousins, last-ice crappies move shallow, out of their wintering areas, to feed on weed flats. Their forage of choice is overwhelmingly small panfish, notably bluegills and perch. The biggest crappies of the group, large predator fish, are often loaners, cruising the flats looking for food. Savvy ice anglers find the single slabs with sonar, and aggressively jig them in with spoons and small metal blade baits. After catching a single fish, it's on to the next hole.
Another overlooked option for late-winter giants is fishing riprap. Most reservoirs have some form of rocky shoreline, often around their dams. As many crappies inhabit this same deep, dam area through winter, it's a natural migration for those fish to move to the bank and feed. Riprap often draws heat, making afternoons and evenings the best time to fish. I've had stellar days on rock banks slow rolling bass spinnerbaits, just maintaining bottom contact, and catching multiple crappies over 15 inches. The bite often lasts well into darkness.
This afternoon, I'll likely head out to my home waters of the St. Johns River — crappie central in my part of Florida. Sure, my goal will be to pop a few eaters in the livewell. But, once I've met my self-imposed quota, the search for giants will be on. That crappie that still surprises you each time you catch it. Like a crappie, but bigger; the old joke still gets a laugh.
Won't you join me?
(Don't Miss: The 3 Biggest Catfish Ever Caught)