Today's metal hulls are sturdy, ride smooth, and are less expensive than fiberglass. Here are the must-make tweaks for maximum fishability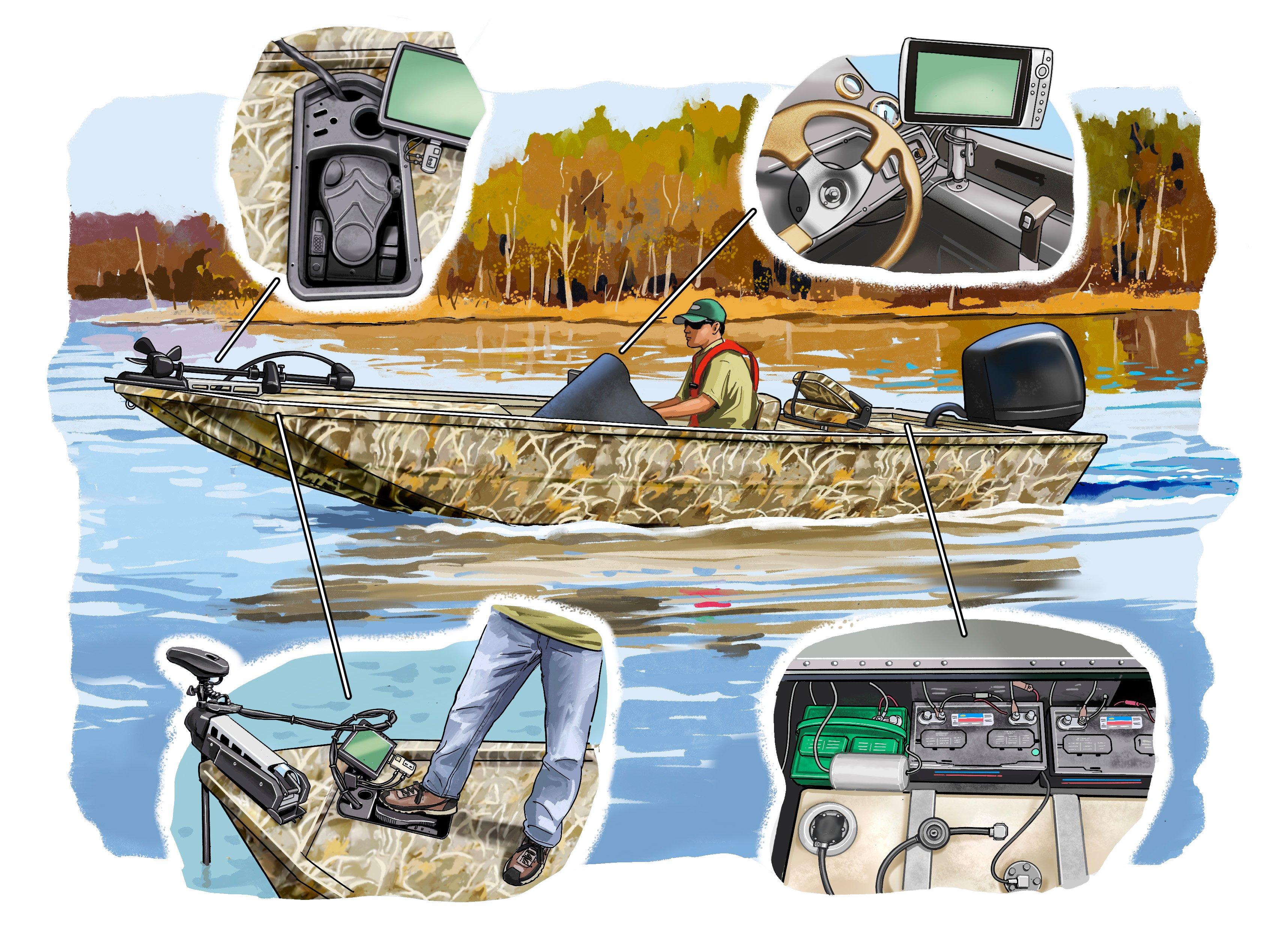 For decades, bass fishermen have been obsessed with their boats. Shiny, poly-flaked chariots, demanding a thorough wipe-down at days end, and an annual wax job to buff out the scratches.
But the stereotype is changing. Today, more bass fishermen are learning the advantages aluminum boats present to their fishing and lifestyle. Incredibly rugged and functional, today's aluminum models often outperform their polished brethren.
Now more than ever, manufacturers are offering aluminum bass boats with the stability of fiberglass models. In fact, aluminum boats are offered with pad-hull construction for performance, all-welded, reinforced designs for strength, and foam-filled cavities to complete a solid feel.
(Don't Miss: Is It OK to Eat Bass?)
And aluminum models come in at a lower price point than glass. While this adds to the attraction, manufacturers sometimes skimp on features to keep that number as low as possible. Options and rigging, for the most part, have never been stellar in the aluminum market.
That's where I come in. For six years now, I've been running an aluminum bass boat all over Florida, racking up over 1,000 hours in the process. My daily driver was custom rigged by yours-truly, after a lifetime spent in the pro bass market, and tweaked as deemed necessary by Mother Nature. So, if you're taking your bass fishing the way of aluminum, here are a few tips to get set up.
Trolling motor. Charger. Depth-finders. In that order.
Prioritize Accessories
Trolling motor. Charger. Depth-finders. In that order. Those are the items that I find most important in my fishing; yours is likely similar. Don't assume boat manufacturers have these accounted for, and consider the intricate details.
A 24-volt trolling motor is the way to go for most aluminum boats. That will require two designated batteries; go for the largest-sized deep cycles possible. Never wire trolling motors in with your outboard; that must run on a separate cranking battery. If you're doing the math, that puts our needs at three batteries, all of which should be stored in the rear of the boat. Here is where we see the most common failure in aluminum boat manufacturing: disregarding storage space at the stern of the boat.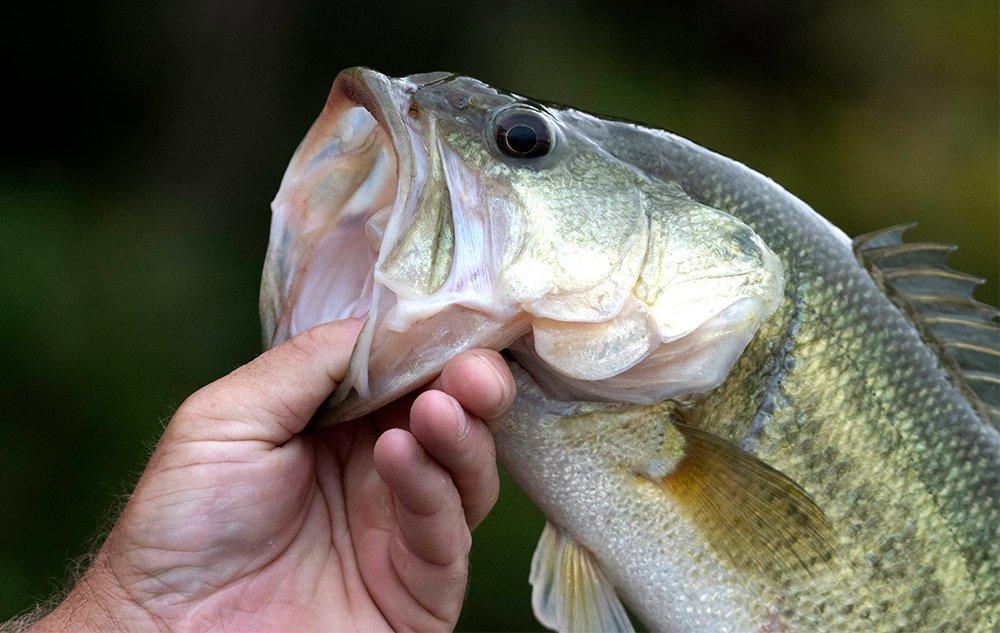 Often, boat manufacturers fill most of the rear area with an unnecessarily large fuel tank. In any case, we're going to need to get three batteries back there and, if possible, a charger. A piece of advice: when placing your battery trays, avoid covering up livewell and bilge pumps, if possible. Having quick access to those things, without the need to remove a heavy battery, will come in handy later. Livewell pumps are the number-one thing to replace in a bass boat.
Turning to the trolling motor itself, I can't recommend anything but a Minn Kota Ultrex, a motor I helped brainstorm and test nearly a decade ago. Whatever you choose, go with a foot-control model and mount it to the boat using high-value, stainless hardware. I up my game by adding large fender washers to the underside lock nuts. Take caution, here, too. Many manufacturers fail to reinforce the front deck of aluminum boats for trolling motors. If you find the nose of your boat to be a little flimsy, add a strengthener plate beneath the motor.
Recessed trolling motor pedals, down within the front deck, are wonderful. If your boat doesn't feature this option, it will require a kit and cutting a hole in the deck. It's not an easy upgrade, but it's worth it.
Also, check your boat's wiring. Most quality fishing rigs come with heavy 6-gauge leads for a reason. The drop in power from lesser wire is noticeable, so upgrade if you need to.
(Don't Miss: Ice-Out Bass Fishing: Hot Techniques for Cold Water)
Trolling motor rigged, be sure to keep your power up with a quality, on-board charger. I've got a three-bank unit mounted in the rear of my boat, right above the batteries. This is the ideal place for a charger, as it's the best ride on the boat, and allows good air circulation. You may need to put yours in a remote location, which is doable. Just be sure to use the manufacturer's lead extensions if you need to add wire, and follow instructions carefully when crimping. There are fuse and transformer considerations there.
A good on-board charger allows you to come in from fishing, plug in, and go. I can completely charge from stone dead to full in about six hours. And over-charging is a non-issue, as modern units have a maintenance cycle that just pumps in a trickle of juice when needed.
Depth-finders are getting all the press in bass fishing these days, and how far you go is up to you. Aluminum rigs have the ability to carry graphs just like glass boats, though your console space is likely more limited for flush-mounts. I go old-school, and have my large, console graph on a D-Series RAM mount, so it's off to the side a bit. An additional unit is mounted on the front fishing platform.
The big consideration here is transducers. For transom model transducers, including side imaging and the like, I recommend a mounting plate to get things started. This high-density plastic plate mounts to the boat, then the 'ducer mounts to it. The plate allows you to move your transducer location if need be, without adding more holes in the boat.
It's much more difficult to find the perfect mounting spot on an aluminum boat than it is on fiberglass. Start by always mounting to the right, or starboard side, of the outboard, usually just above flush with the bottom of the boat. The mounting step often requires a few water trials to get dialed in for best sonar reception and the least amount of transducer roostertail when running.
If your sonar requires two transducers, like many side-imaging units, the high-speed model will need to be tucked in the bilge. Aluminum boats, unlike fiberglass models, do not allow glassed in transducers in the hull. Epoxy won't permanently hold to the aluminum hull. I find it best to simply position my in-hull transducer up under a pump hose, where it's held in tight.
Another tip: when running wires through the hull, go slowly and carefully, and use a wire lubricant. It's easy to chafe an existing wire or cable within the gunnel; one time I did, and it cost me a hefty shop bill to find the source of the short in my outboard.
(Don't Miss: 4 Rules of Early Spring Bass Fishing)

Enhance Creature Comforts
With the three big-ticket items successfully installed, it's time to turn your attention to smaller details. First, understand that most aluminum boats take little consideration of user comfort. Sure, there's a cushy seat, but things like watertight compartments go overlooked. In fact, few aluminum boats offer raised lid interiors, which are those lips that keep water out on glass boats. For that reason, add waterproof boat boxes to your shopping list. I use three sizes: the largest is for items like flares and user manuals, midsize is strictly a toolbox, and the smallest a homemade first-aid kit.
Also consider your livewell. I expanded mine by removing the interior divider, and this allows me to hold a very large bass. It's important to have that space to allow a trophy fish to rest before photo and release. I also add a bubble pump. Simple alligator clips hook the pump to my trolling battery, and the hose is run through a small hole drilled in the top of the well. A bubble pump does wonders for live bait, too.
Finally, I have to credit one more creature comfort in my boat: SeaDek EVA floor covering. This foam material lives up to the hype; it's rugged, incredibly easy to clean and drastically reduces the overall temperature of my fishing area. I never thought this material would last the way it has, but — take it from me — SeaDek is hardcore. I cut my own to match my boats layout, utilizing a cool, light color.
(Don't Miss: The 3 Best Lures for Catching a 10-Pound Bass)