An expanded group of professional bass anglers are primed for competition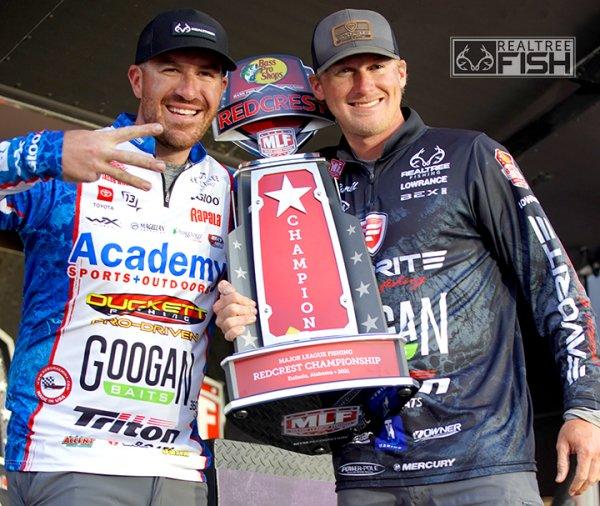 It's the start of a new season of professional bass fishing, and the Realtree Fishing Team is poised for a dominant run across multiple circuits. Associated with many of the sport's best performers, Realtree Fishing continues to support anglers on the Major League Fishing Bass Pro Tour, including many of the sport's top competitors such as:
In addition to this stellar group, Realtree Fishing supports standouts on the Bassmaster Elite Series including Matt Arey, and former B.A.S.S. winners Stetson Blaylock and Justin Atkins. Year after year, these three pros consistently finish near the top of the Bassmaster AOY standings.
Up-and-coming pros vying for a permanent foothold in pro fishing also add important value to the Realtree Fishing Team. They include Tackle Warehouse Pro Circuit angler Josh Bragg, who opened his 2022 season with a 2nd place finish on Sam Rayburn Reservoir in Texas this past weekend, as well as Logan Parks, an Auburn University standout and winner of numerous national titles. Logan makes his debut on the Bassmaster Open trail this year.
Finally, Realtree recognizes the important contributions kayak anglers are having in today's market. Recreational and tournament opportunities now abound for the fastest growing category in angling. Realtree Fishing includes on its team some of kayak fishing's most decorated professionals such as Jaxton Orr and Drew Gregory, as well as Gene Jensen, host of the wildly popular Flukemaster YouTube channel.
(Don't Miss: The 3 Best Lures for Catching a 10-Pound Bass)