Kayaks are the most popular boats in America, and fishing from them is a blast. Here's a look at how the sport got started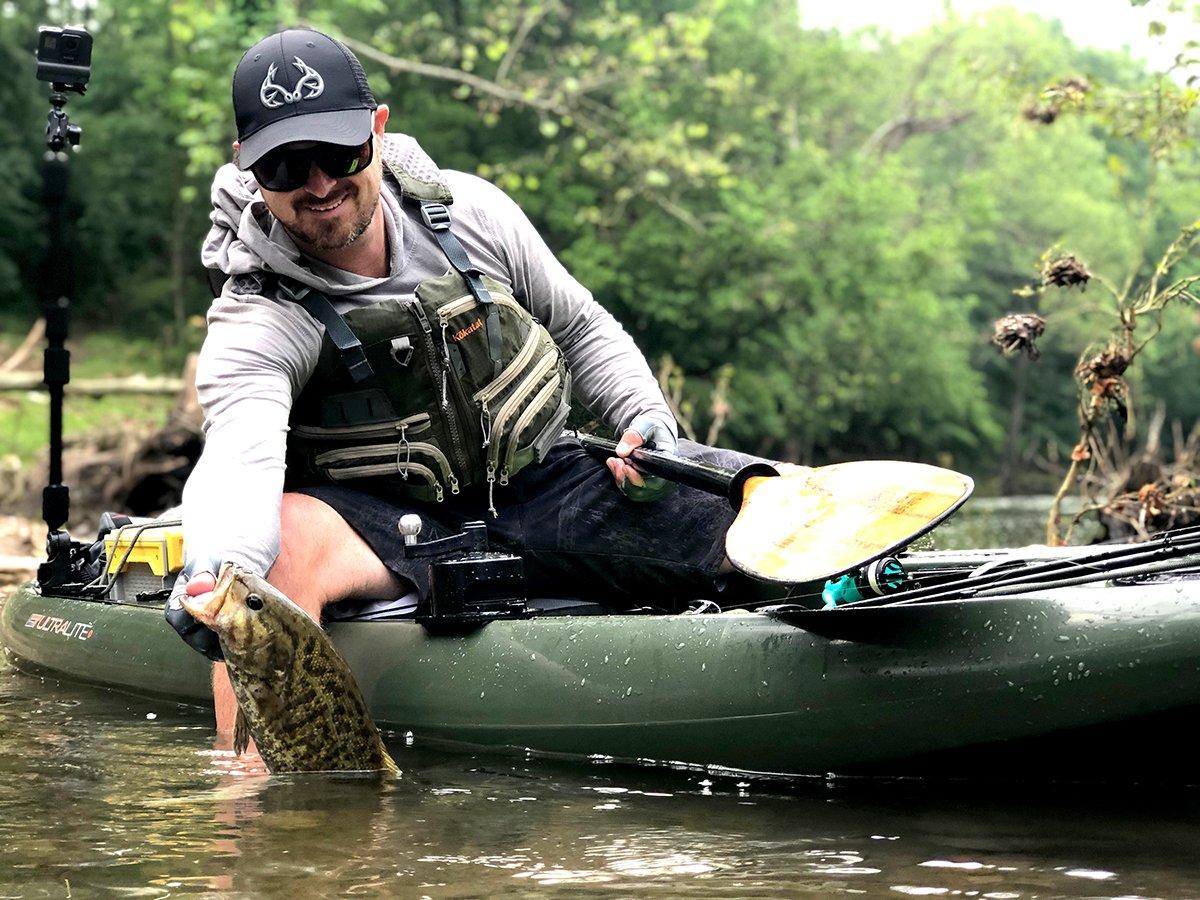 Kayak fishing is an incredibly popular sport. In fact, it may surprise a few readers to learn that kayaks are the best-selling boats in America. Why? They're fairly inexpensive and just about indestructible, leading to a lifetime of fun without the need for a ramp or a trip to the gas station.
I see kayaks just about every time I go fishing. But where did the trend start? How did kayaking go from a nerdy European recreation to a prominent American pastime?
Drew Gregory may be responsible. Fans of today's popular kayak bass fishing tournaments know Gregory as a dominant figure, winning six events last year en route to a Bassmaster Kayak Series Angler of the Year title. But long before his tournament recognition, Gregory was bringing kayak fishing to the masses.
Gregory grew up an angler, but not the flashy bass boat kind. We were simpler, Gregory said of his upbringing. We fished rivers and creeks, mainly.
Gregory eventually got himself a bass boat, though it was a small beater. But, following college, the allure of rural river fishing continued to call. He and a buddy spent a summer in Harrisburg, not far from the bass-rich Susquehanna River. Intentions were to renovate an old home to sell, but focusing on work was difficult. We didn't get much done, Gregory admitted. The fishing was just awesome.
(Don't Miss: Advanced Tips for Bass Fishing Boat Docks)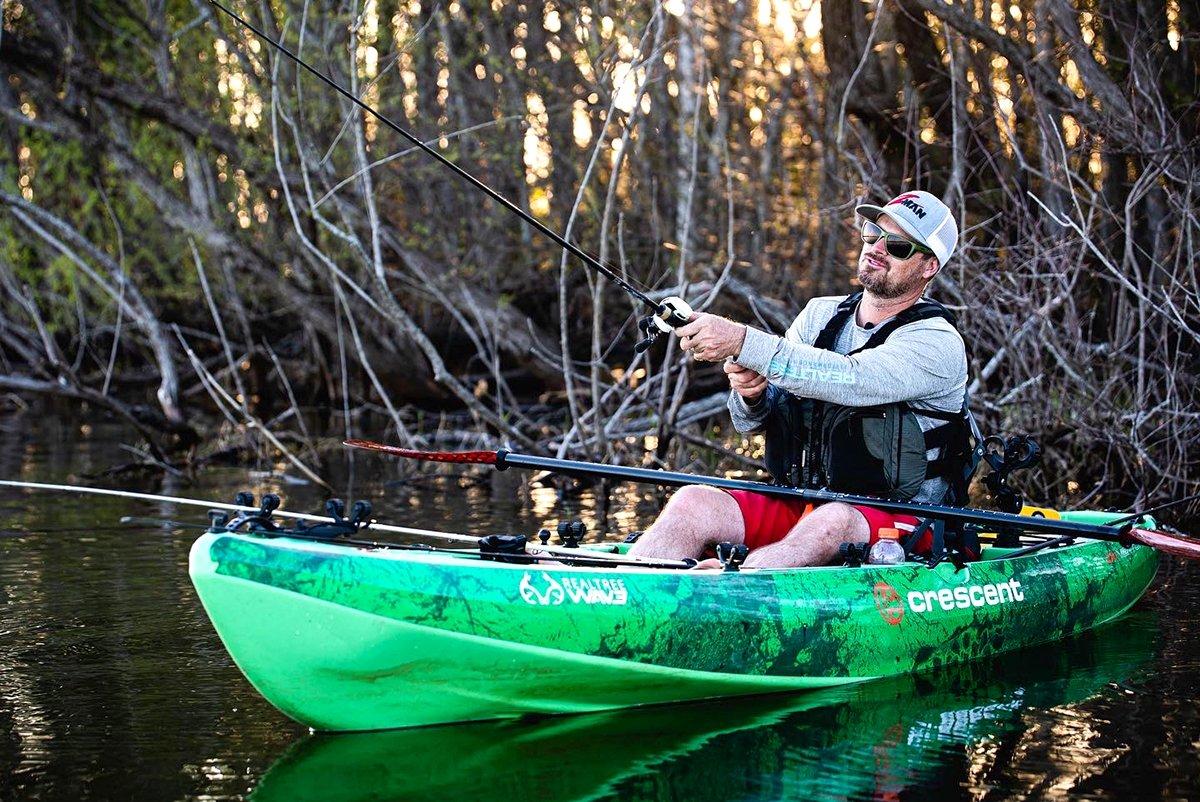 Back home in Georgia, Gregory continued to passionately explore small flowing waters. A little investigating revealed a few anglers using kayaks to access the most remote sections, often wade fishing once they reached a honey hole. At the time, kayaks were simply a mode of transportation in ultra-shallow water.
I saw them as the perfect tool, Gregory continued. I could cover more ground, and the boats were inexpensive. These were ocean kayaks, meant for sitting in, but Gregory defied the rules. His small build and overall athleticism found him standing up, fishing and catching, and shooting photos of the results.
I still use a little boat, and I love to launch from a bridge somewhere and squeeze into a spot no one else can get to.

— Drew Gregory
People were blown away, he remembered. At the time — though I didn't realize it — I was building a brand. Something that would soon come in handy.
Gregory moved around a bit for work, fishing in his kayak throughout the Southeast, most often in remote streams and lakes with difficult access. At the same time, he developed a Youtube channel — one of the first of its kind. Later, Gregory developed a website featuring river bass fishing content, where the forums grew substantially. A resource was being formed for anglers who didn't have a voice in organized bass fishing.
Working, fishing, and running online content — through it all Gregory began to recognize the holes in his approach. While success was possible in his current rig, it could have been so much better.
(Don't Miss: 4 Deadly Soft-Plastic Rigs You're Not Using)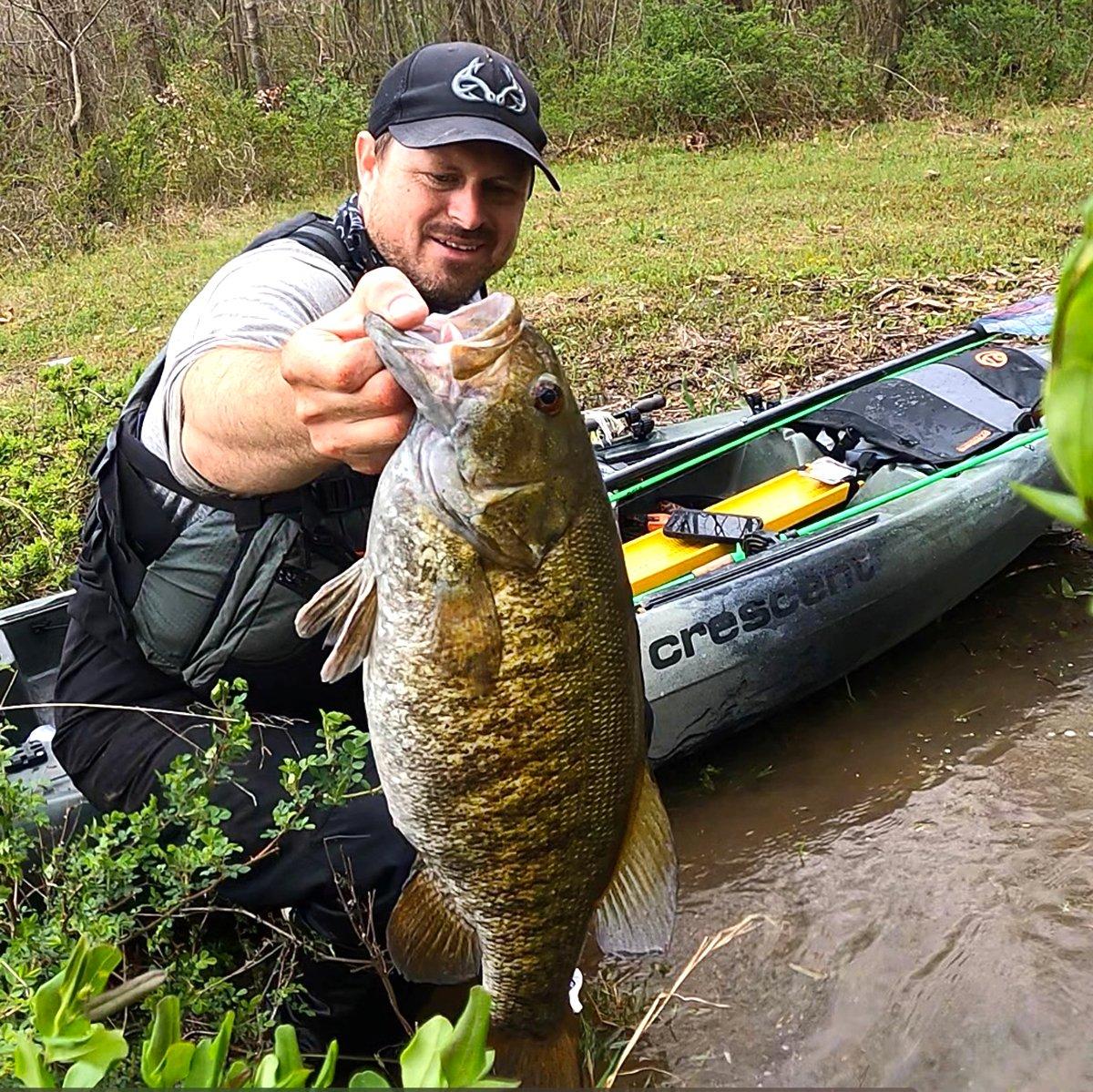 I wanted to build my own boat. I contacted every kayak company out there at the time, he said. But he didn't have much luck; Gregory struck out, over and over. Finally, a friend recommended another brand to Gregory, owned and operated by world champion whitewater kayakers who were interested in expanding into the fishing market.
Through a bit of negotiation, Jackson Kayak agreed to take on Gregory's venture. This required him to quit his job and go all in.
Design, testing, marketing, videos, more testing. It was all me. And I was working for almost nothing at the time, and guiding several days a week, Gregory remembered of the tense period. But, once his brainchild was released, the first fishing kayak took the industry by storm. Jackson Kayak grew. Soon 10 or more fishing models were available, all initially influenced by Gregory's vision and ingenuity.
Drew Gregory was the first kayak angler with a signature series boat, his name right on the side. Sponsors joined his team: GoPro, Z-Man Fishing, and Realtree. These big brand names represent everything Gregory represents in the outdoors: ability, athleticism, and adventure.
Tournaments were the next natural progression, but not for the glory, initially. I got into tournaments really just to be there and represent the brand, Gregory said. I actually ran a tournament trail at first, and hosted a TV show. Gregory recognized the need to be on the scene. Organized kayak bass fishing was exploding, with some events hosting as many as 700 anglers.
(Don't Miss: The 3 Best Lures for Catching a 10-Pound Bass)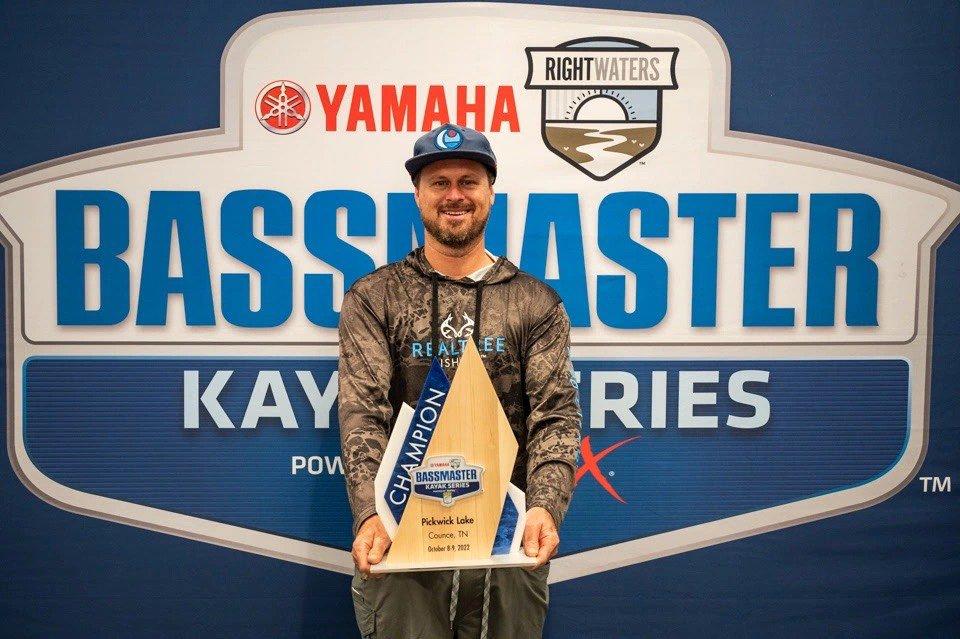 Gregory's initial competitions were unexpectedly successful. A fifth-place finish in the National Championship was followed up by a runner-up finish the following year. Television and administrative work were trimmed so Gregory could expand his content through YouTube. Competitions grew too, as did his success. In 2022, Gregory completed the most successful tournament campaign in the history of organized kayak bass fishing.
Gregory's relationships have moved him to Crescent Kayak, where he continues to design the most advanced fishing machines available. Busy as always, he looks forward to another good year at high-profile events. But it's Gregory's upbringing in fishing that continues to provide the real motivation.
Adventure is the special sauce in kayak fishing, he said. It always has been. I still use a little boat, and I love to launch from a bridge somewhere and squeeze into a spot no one else can get to. It's all about the fun.
Kayak fishing is indeed fun, and the many who enjoy it owe it in part to visionaries like Drew Gregory.
(Don't Miss: How to Catch a Mess of Catfish from the Bank)