These pros know how to tweak classic setups to maximize their bass-catching efficiency
Soft-plastic lures catch more bass than anything else. We've heard this said throughout the history of our sport, from the early days of Fliptail worms to the more recent finesse craze. And it's true, plastics do, in fact, catch more bass than any other lure you can buy. Bass big and small, brown and green.
Versatility is likely the reason. Plastics can be fished at all water depths, in lakes, rivers, and reservoirs, and they appeal to bass at every stage of the game. But how many of us are really taking advantage of this adaptability?
We all fish the Texas-rig. And it works. But I'd like to share with you a few plastic rigs that have earned their keep among some of the country's top bass pros. In addition, I'll throw in a method of my own that's produced more big bass for me than any other.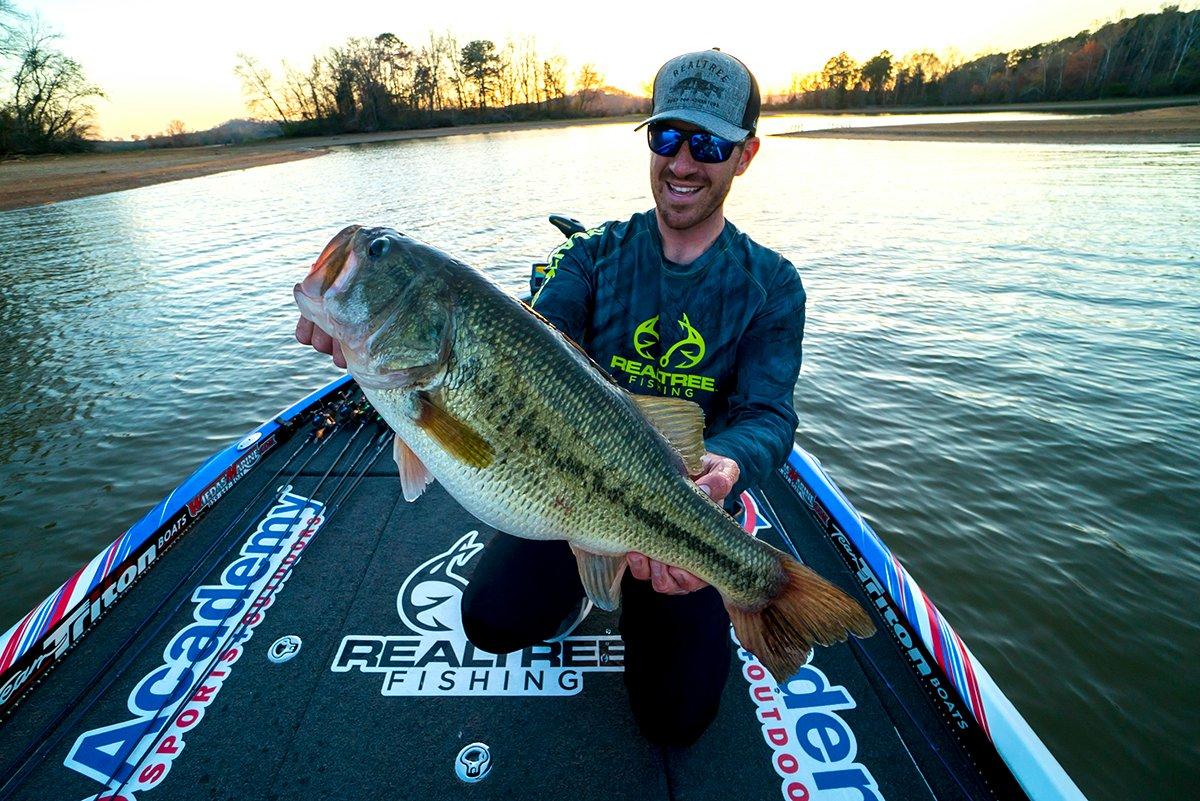 Jacob Wheeler's Tokyo Rig
We'll start with the guy at the top. For a couple of years now, Realtree pro Jacob Wheeler has been the undisputed best competitive bass fisherman in the world. This kid has won everything, from the FLW Cup to the newly formed BPT Angler of the Year title the last two seasons running. Sandwiched in between are a half-dozen national titles that have bumped Wheeler's prize earnings to well over $3 million.
Wheeler's new favorite rig is the Tokyo Rig, a pre-packaged hook / weight combo distributed by VMC. Here, we've got a weedless plastic with the weight attached beneath, similar to a drop-shot, but held in direct connection through a wire.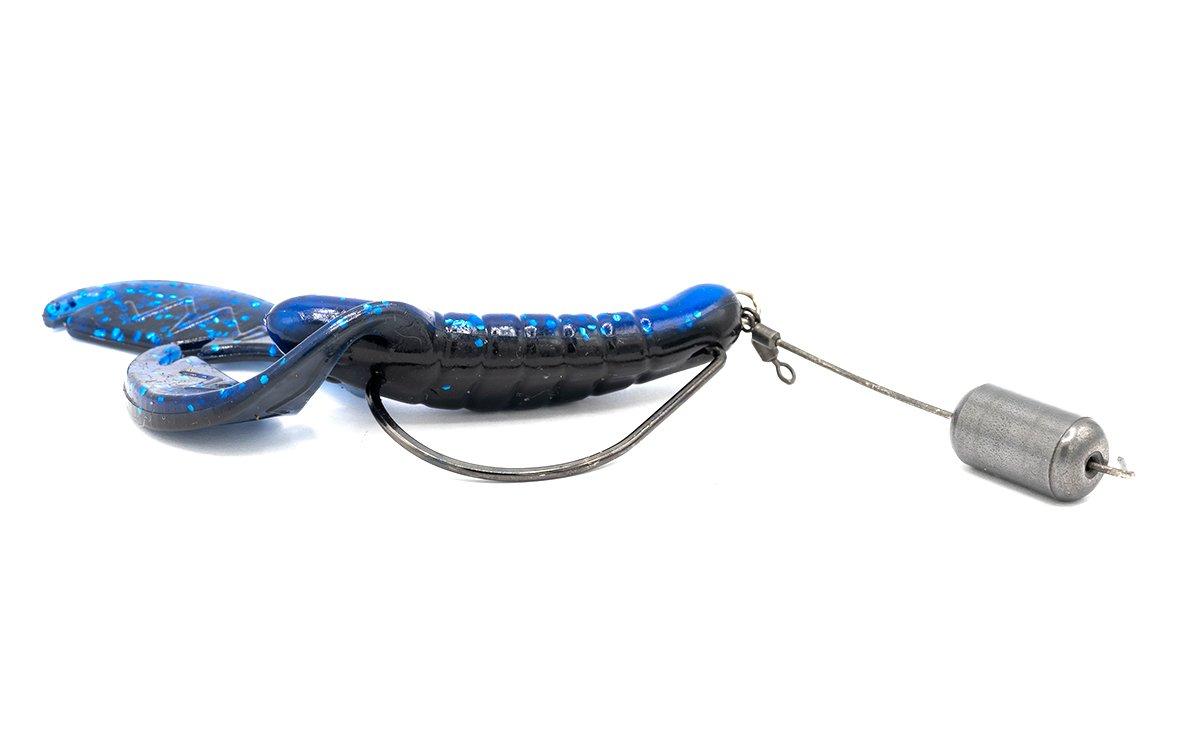 Those of you in the know may recall the Jika Rig, believed to have originated in Japan (Jika is Japanese for suspension, referring to the lure suspending above the weight). It's likely the Tokyo Rig evolved from the Jika, improving on it by adding the wire that keeps the weight a little farther beneath the lure. In addition, a barrel swivel at the line tie prevents twists and reduces lost fish when they jump.
Most of the original press on the Tokyo Rig pushed it as being a tool for flipping heavy cover. And while the profile allows a Tokyo Rig to penetrate well, that's not Wheeler's first application for it. I started using it around the spawn, when the fish are shallow and relating to the bottom, he said. The Tokyo Rig, he found, was just as productive when reeled across the bottom as it was flipped and pitched, making it a good choice for covering water around the spawn, in search of fish on the move in the shallows. Pea gravel points, coves, flat banks with isolated cover — all those places where bass seem to group up in spring or stop off on their way to the bank — were susceptible to Wheeler's new rig.
It should be noted that the Tokyo Rig is a play on the swing-head jig craze. The lure mod places a soft plastic on an articulated jig where it can swing around. Swing heads were brought to the limelight by Tommy Biffle through Larew Hardhead Jigs. This jig style has since been introduced by a bunch of manufacturers.
Like a swing-head jig, the Tokyo Rig maintains bottom contact with a plastic as it's reeled along. But, with the weight a few inches below the lure, the Tokyo Rig maintains a clean bait even in gunky bottom conditions.
Wheeler likes a 3/4-ounce cylinder weight and he fishes on powerful bait-casting gear. Surprisingly, I rarely get hung up, he reported, and I land almost every fish that hits this thing, thanks to the separation of weight and bait. It's ideal around the spawn when bass seem to get off a crankbait bite and a soft plastic cleans up.
(Don't Miss: Advanced Tips for Bass Fishing Boat Docks)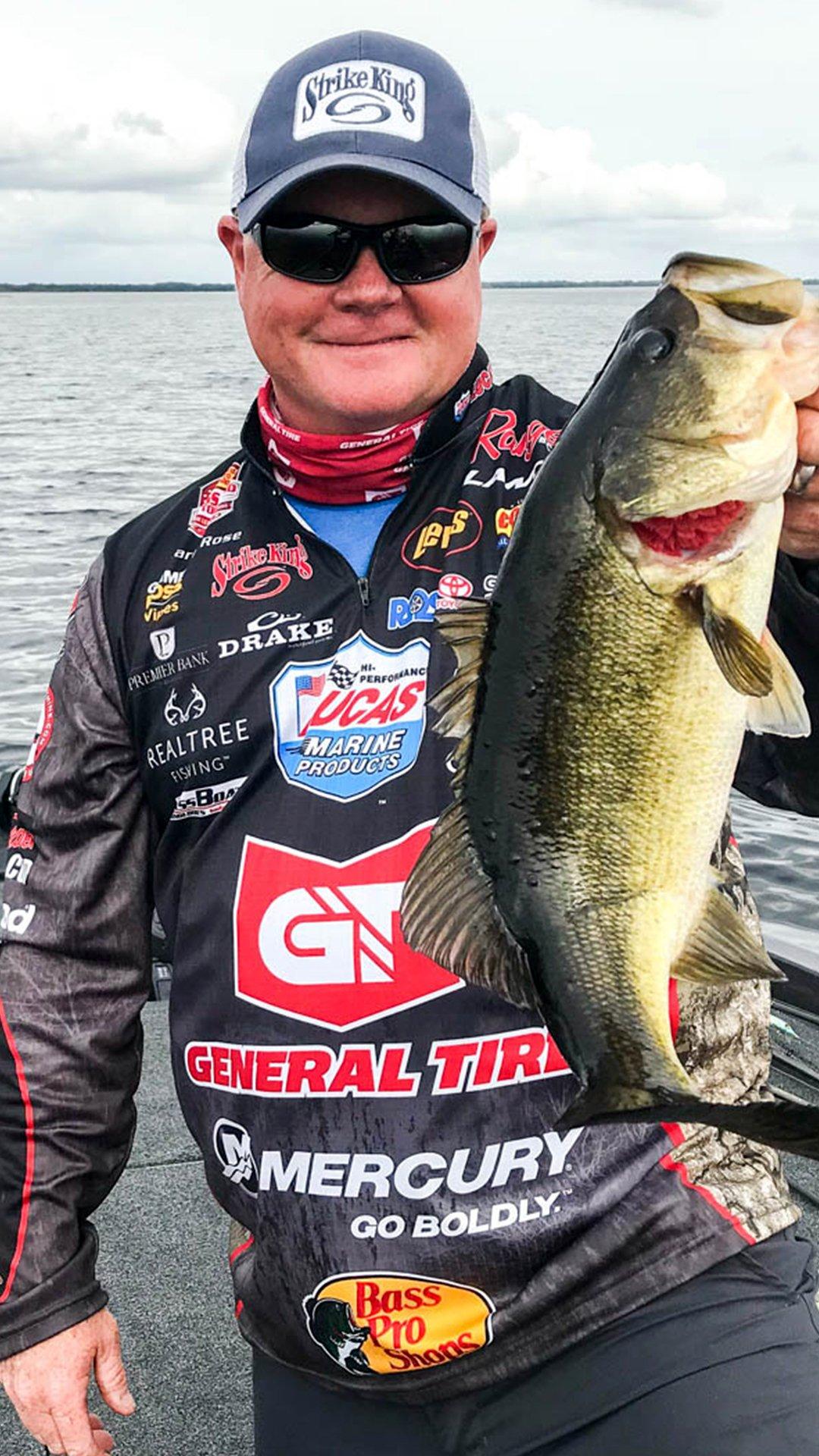 Mark Rose Modifies an Old Favorite
Mark Rose ain't done yet. Despite being one of the older competitors on the Bass Pro Tour, Rose still hangs tight with the young guns. He keeps his competitive edge through a constant learning process that often finds him refining his technique. Rose is known to be a fan of the Carolina Rig, but his most recent version is far from old-school.
It's really a modification of the split-shot rig (an ultra-finesse approach popular in the 1980s), Rose claimed. And it's an unbelievable way to get a bite from just about any bass, aggressive or not.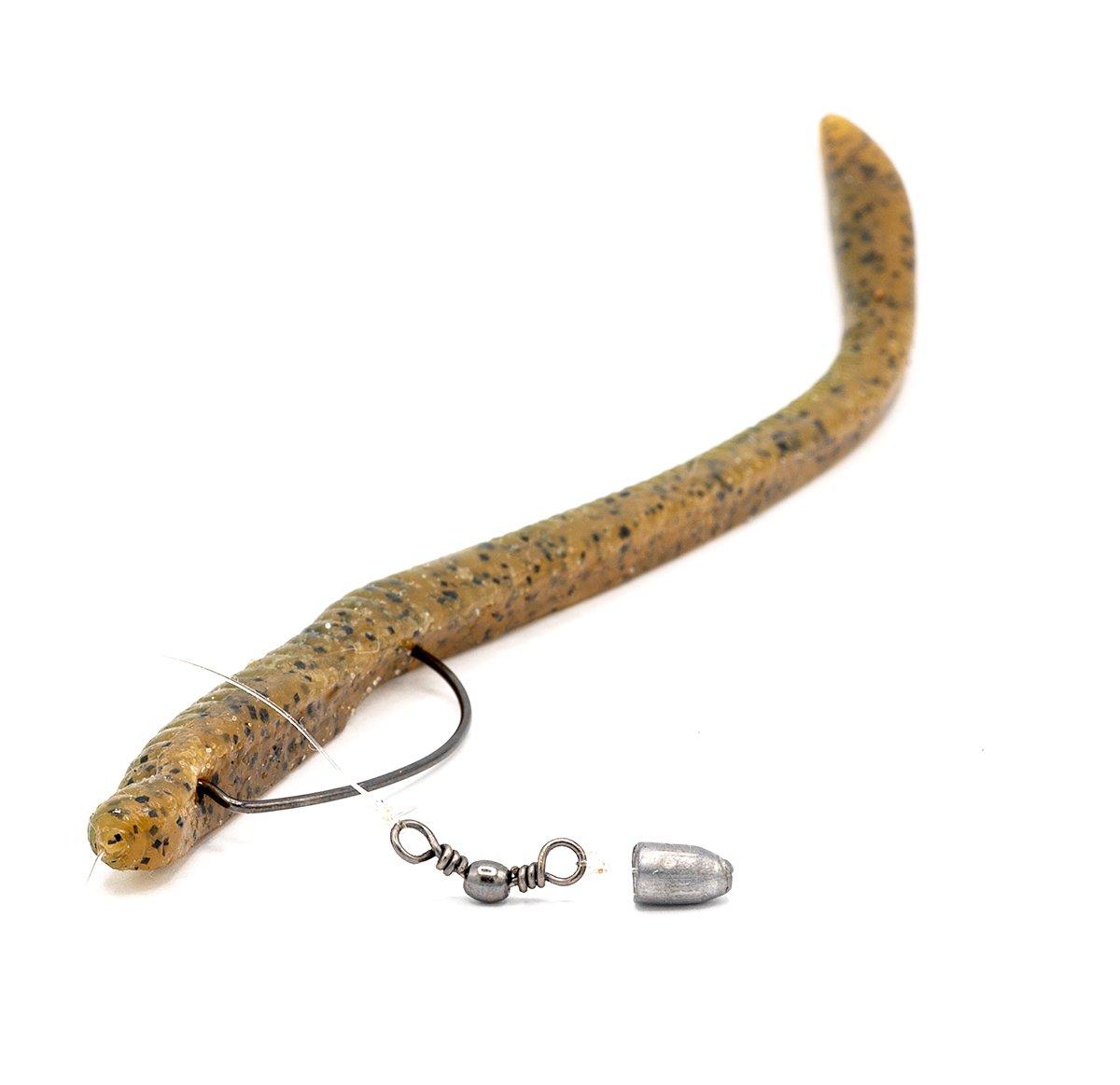 Rose's rig starts with a spinning rod and light line; braid ending at a lengthy leader of 10-pound fluorocarbon. From there, a micro Carolina-rig is made using a 1/0 Mustad hook, tiny swivel and light weight. A 1/16-ounce bullet weight can be used, but Rose takes it to the next level by instead utilizing a tungsten bead as his weight. The round bead doesn't hang up much, as it rolls around and out of every nook and cranny on the bottom. Imagine trying to pinch a BB and you get the idea.
The fish can't feel you at all, Rose insisted. Because the bait is on a leader, it's completely free-floating, too. Rose utilizes a bunch of lures, but is understandably partial to Strike King's small finesse baits, made from buoyant 3X material, which allows the lures to float high off the bottom. Small worms and craws work. A sleeper for Rose has been the use of a Rage Chunk, which is normally used as a jig trailer but is equally effective at mimicking a small crawfish on its own.
One more bullet-point from the offshore master: This rig is good anywhere, but it's absolutely deadly in current. The key, Rose said, is to allow the lure to do its own thing, and resist imparting much action.
(Don't Miss: Shallow-Water Fall Bass Tactics)
MDJ and the Neko Rig
Another finesse rig with Japanese influence, the Neko rig is essentially a wacky-rig featuring an end-weighted worm. Now, we're all familiar with the original wacky-rig. Grab a straight worm, hook it in the middle like a little kid, and twitch it along. Works great, providing a slinky, caterpillar-like action.
This is the same concept, but with a weight inserted in the head of the worm. Originally, a steel nail or dry-wall screw was used. Later, of course, manufacturers designed Neko weights that would best fit slender finesse worms and stay put once inserted. The point is to get the head of the worm to sink at a decent rate.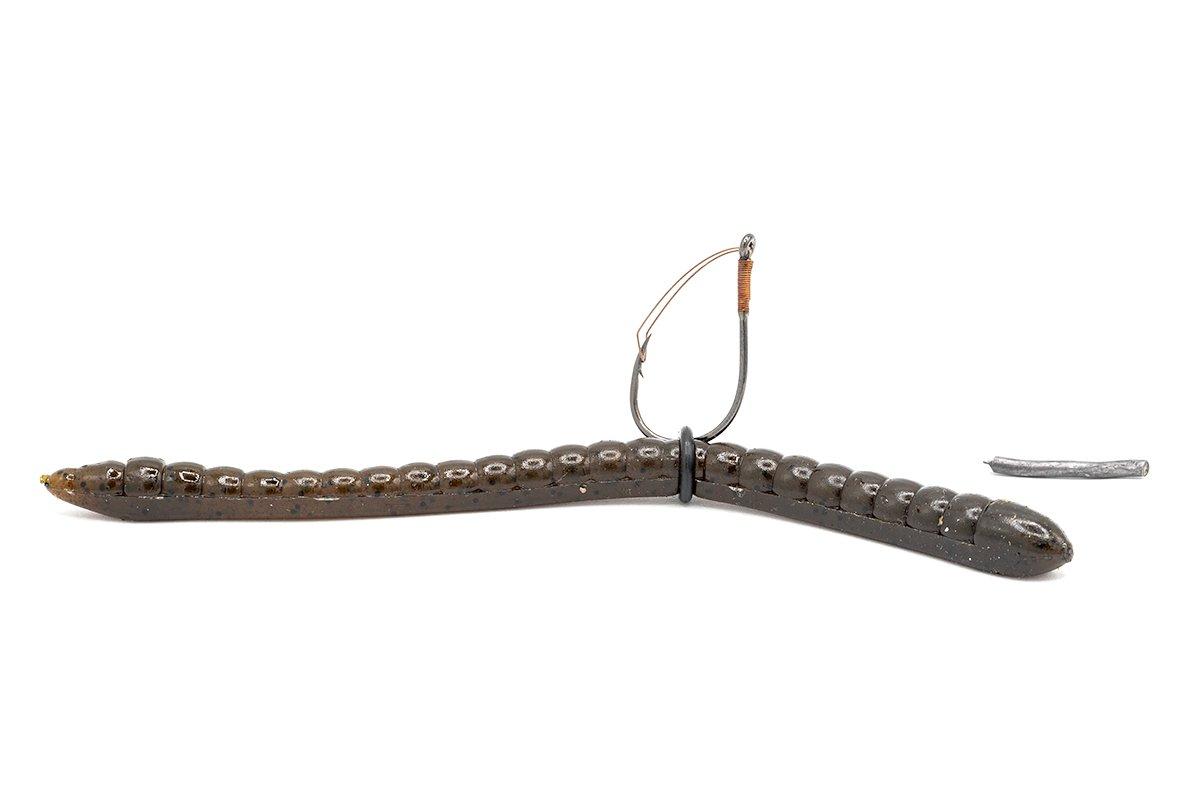 Mark Daniels, Jr. has been a fan of the Neko Rig since day-one. It's just different from what bass normally see, he said. I mean, everybody's all Texas-rig, all the time. This is totally different, and it shows.
Action is seductive on the initial fall, and MDJ reports 60 percent or more of his bites come quickly following the cast. Here, it's all target fishing. The Neko Rig falls horizontally straight down, and stays close to the target, he noted. That's different from Texas rigs that have a tendency to pendulum back toward the boat, and never fall flat.
If a pick-up doesn't occur following the cast, MDJ shakes the worm on the bottom ever-so-slightly. The key, he says, is to keep the rig crawling on the lake floor with subtle twitches; no jerky rod action or snapping the worm off bottom.
Like other finesse rigs, the Neko shines on light line. MDJ rigs a 6-inch Googan Slim Shake worm on a special 1/0 hook featuring a weed guard. I use a weedguard 100% of the time, regardless of cover, he said. The guard promotes a firm hookset and helps keep hooked bass pegged.
Unlike most wacky-worm methods, a Neko Rig utilizes a band, or bridle, over the worm, where the hook rides beneath. For some, a rubber O-ring does the trick. MDJ goes against the grain and uses a cut piece of plastic straw. Like those free straws at Subway — those are the best, he said. I get about 25 cuts per straw, and they just seem to stay on the worm better and hold up to the stress of casting and hooking bass.
Can't beat the price, either.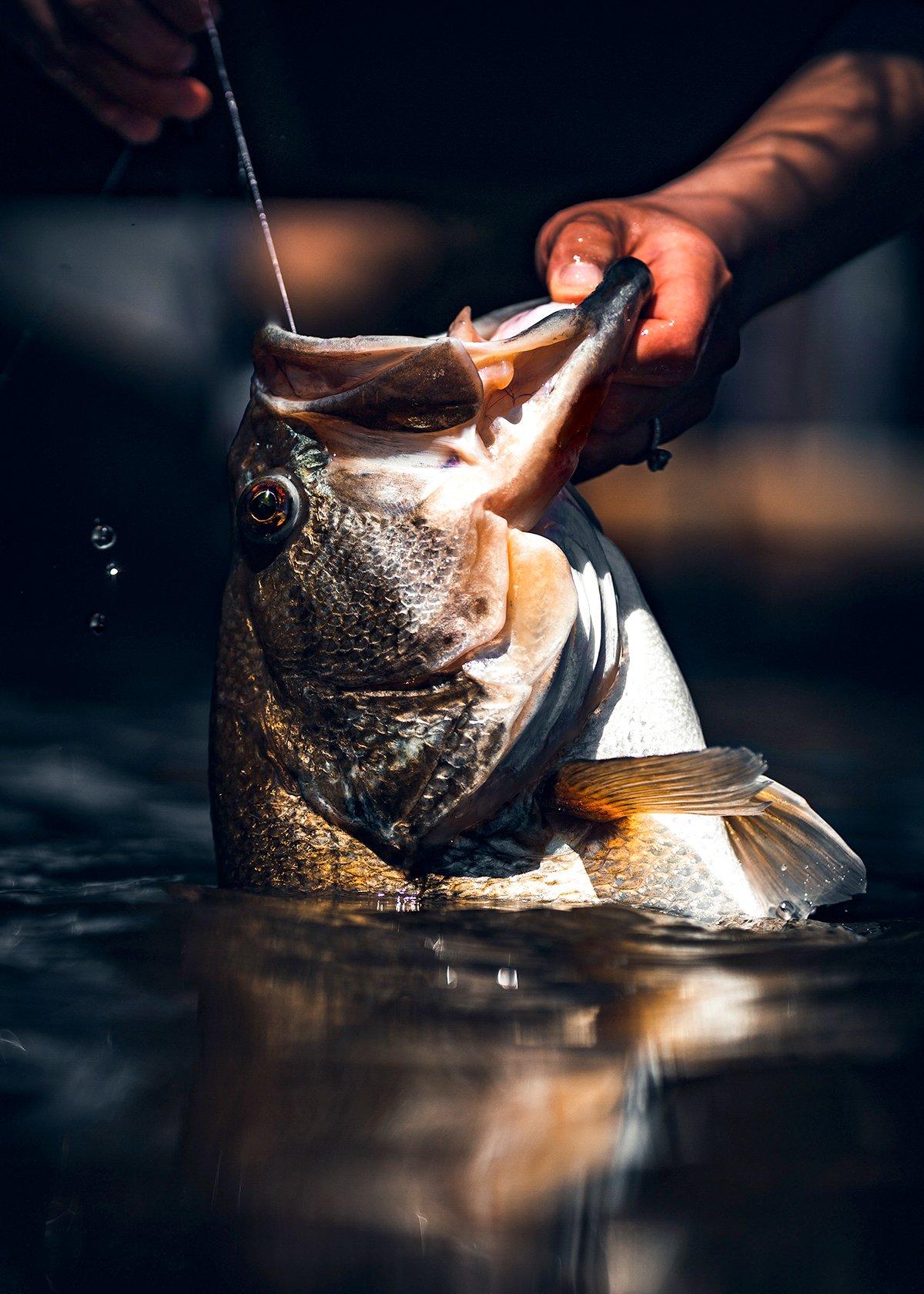 And One from Florida
Regular readers will recognize my affinity for giant bass, specifically those swimming through the jungle-like cover of Florida's waterways. Here, punching cover pays the bills.
The technique itself is nothing new: blasting through thick weed mats has been around for four decades or so. But today's refined tackle simply makes things more efficient.
That's an often-overlooked aspect of bass fishing; the ability for the angler to present an attractive lure to as many bass as possible, then get those bass in the boat once they bite. When fishing heavy cover, it's common to pass by fish that may be unaware of your bait. Also, lures have a tendency to hang up, slide down the hook, or otherwise result in a wasted cast. Add in the difficulty of moving big fish out of thick grass, and we are often faced with inefficient bass fishing.
Punchin' changes all of that. Here, we have a massive sinker directly catapulting a plastic into the lunker's lair. Once bit, the rig's capable hook moves the fish out of the thick stuff and into our grasp.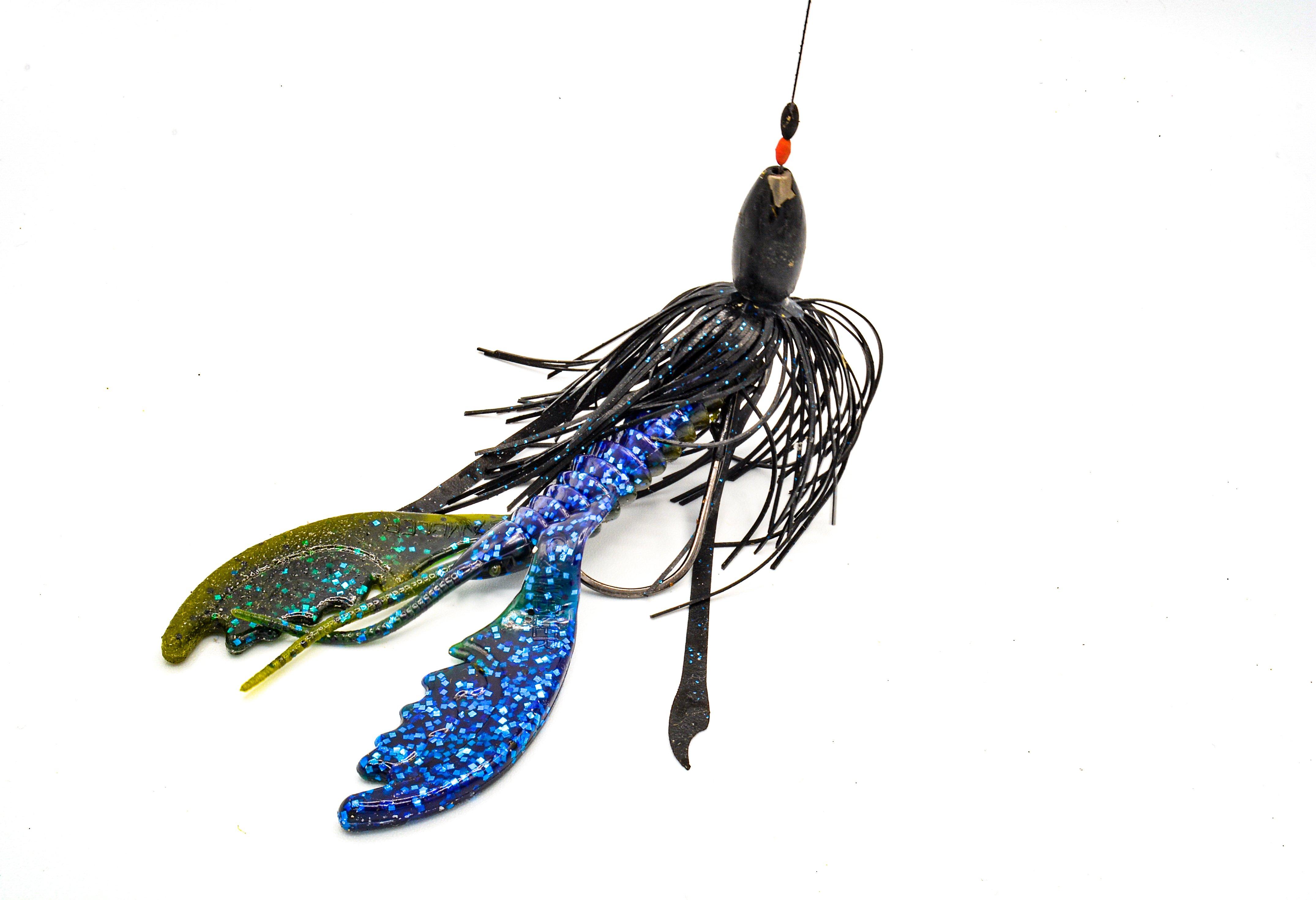 Punch rigs feature three key components. First, the sinker, which should range from 1 to 2 ounces, and must be made of tungsten. Peg it to the bait with two bobber stops for best results.
The hook should be a straight-shanked wide gap, extra heavy-duty. Some folks like an offset, but this is a mistake. After years of testing, I can assure you that straight-shanked hooks catch more fish when punching due to the direct connection to the line. Tie the hook using a snell knot; it's easy to master once you've done it a few times.
Finally, the lure must be compact but bulky. I've tried dozens and find that, day in and out, a no-frills creature works best, like the original Sweet Beaver. The lure should hold a big hook well and offer enough plastic that it doesn't slide down or tear easily.
I frequently use a punch skirt between sinker and hook. I feel it gives my bait a more realistic look and adds to the appeal. I've seen it work overwhelmingly better in a few cases when fished side by side with plain rigs.
Two final pieces of advice if you plan to try punchin': one, get the right rod. Something around eight feet with a heavy but parabolic action. I helped design and use the St. Croix Knockout for this technique. Second, DO NOT snap-set the hook, like when worm fishing. Pull into the fish. It's hard, I know. But it's simply the best way to hook and move — and therefore land — big bass around heavy cover.
We all fish a lot of plastics. But how many of us are getting the most from these baits? Try these rigs to uncover a whole new world in your bass fishing.
(Don't Miss: The 3 Best Lures for Catching a 10-Pound Bass)