Opportunities for duck and goose action in the Central Flyway abound. Here's how Duck Hunting Nation ranks the states
Our third Duck Hunting Nation roundup covers the big skies of the Central Flyway. From huge flocks of mallards and geese whirling over North Dakota grainfields to endless lines of redheads and pintails off the Texas coast, this flyway offers perhaps unlimited potential. We've updated each state's page with license costs, links to current regulations and other vital information.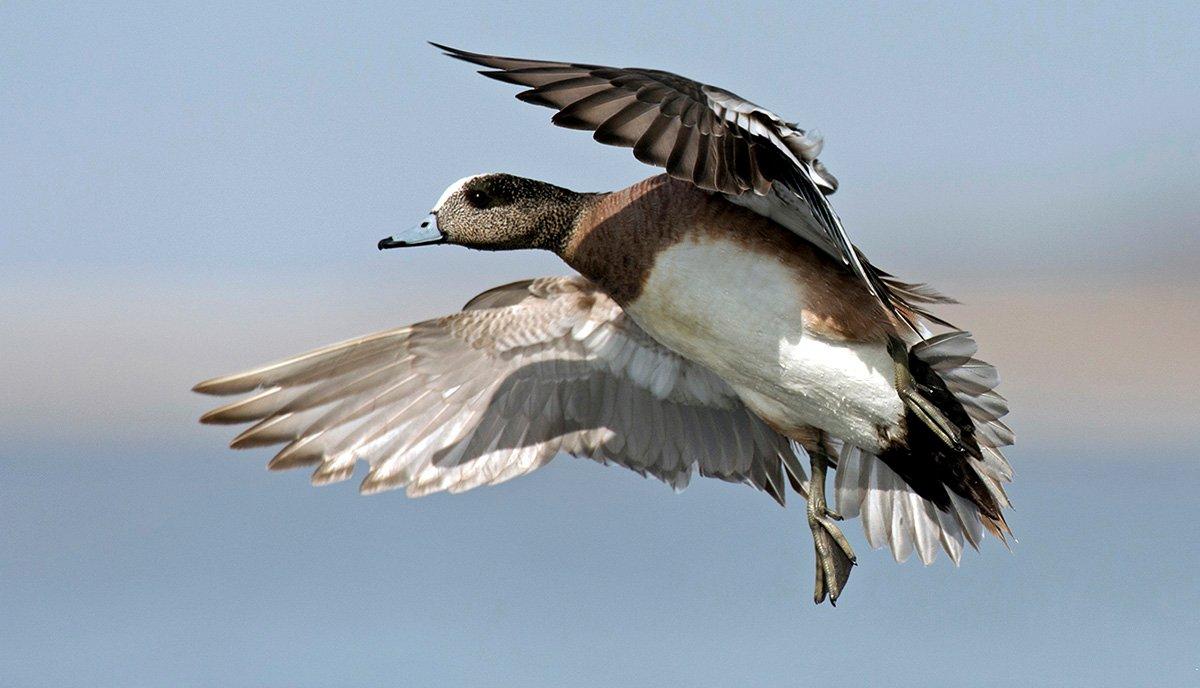 Colorado
Elk and mule deer might get folks dreaming of Colorado, but surprisingly good duck hunting and solid goose opportunities earn this state a high Duck Hunting Nation grade. Big river corridors provide good duck action — especially late — and the Front Range is a bona fide goose destination.
Full Colorado Duck Hunting Nation report
Kansas
The Sunflower State has become more popular with hunters lately, and it's easy to see why. Kansas holds mallards all winter and is also a prime goose area. Further, it has fantastic public access to private lands via its Walk-In Hunting program. As such, Kansas gets a solid B from Duck Hunting Nation.
Full Kansas Duck Hunting Nation report
Montana
Like Colorado, Montana conjures visions of big game and big mountains. But it's also a prime waterfowling state and earns a B from Duck Hunting Nation. Local ducks abound early, and Montana also sees lots of migrants from Canada. The state is also a goose magnet. Oh, and it has loads of public land.
Full Montana Duck Hunting Nation report
Nebraska
Only one factor prevents Nebraska from earning an A from Duck Hunting Nation: somewhat limited public access. Otherwise, this heartland state is a major duck and goose hunting destination. Late-season field hunting for mallards and honkers can be especially good.
Full Nebraska Duck Hunting Nation report
New Mexico
Poor New Mexico. It's just not waterfowl country, and its Duck Hunting Nation grade reflects that. Actually, duck action here can be decent. You'll just have to search long and hard to find it. On the bright side, more than half the state is publicly owned, so access shouldn't be a problem.
Full New Mexico Duck Hunting Nation report
North Dakota
This production and migration titan is one of the country's most famous waterfowling destinations, and it merits every bit of its A rating from Duck Hunting Nation. Early geese? Check. Early ducks? Got you covered. Great late-season action over cut grainfields? Yep. Plus, you'll find plenty of public spots to hunt.
Full North Dakota Duck Hunting Nation report
Oklahoma
The Sooner State has become a go-to waterfowl destination in recent years, and its A grade from Duck Hunting Nation shouldn't surprise anyone. It offers an almost unmatched array of public hunting opportunities, many at properties managed for ducks. And late-season field action can be otherworldly.
Full Oklahoma Duck Hunting Nation report
South Dakota
Well-traveled hunters know that South Dakota is every bit as good for waterfowl as its more famous northern cousin. Only one factor limits it to a B grade from Duck Hunting Nation: The state limits nonresident waterfowl hunting licenses. Otherwise, the endless network of potholes, sloughs, big water and ag fields in eastern South Dakota will amaze even veteran fowlers.
Full South Dakota Duck Hunting Nation report
Texas
The Lone Star State is a great place to hunt ducks and geese, and its massive annual harvests reflect that. Names such as Eagle Lake (geese) and Laguna Madre (redheads) are legendary among waterfowlers. Public access can be challenging. That might be the only reason Texas scores a B from Duck Hunting Nation.
Full Texas Duck Hunting Nation report
Wyoming
Only a lack of waterfowling quantity limits this state to a C grade. The quality of duck and goose hunting in Wyoming can actually be pretty good. Remember, the state has lots of river drainages and gets a nice spillover migration from Alberta and Montana. And prairie pothole hunting in the state's eastern parts can be productive.
Full Wyoming Duck Hunting Nation report
Note: Portions of Colorado, Montana, New Mexico, and Wyoming west of the Continental Divide are considered to be in the Pacific Flyway. We've listed them here to avoid repetition.
Don't miss our first two Duck Hunting Nation Roundups, on the Atlantic and Mississippi flyways.
Click here for more Realtree waterfowl hunting content. And check us out on Facebook.